TAILOR PROFILE SERIES VOL. 19 WITH DAVID NGUYEN
Style / 
December 2022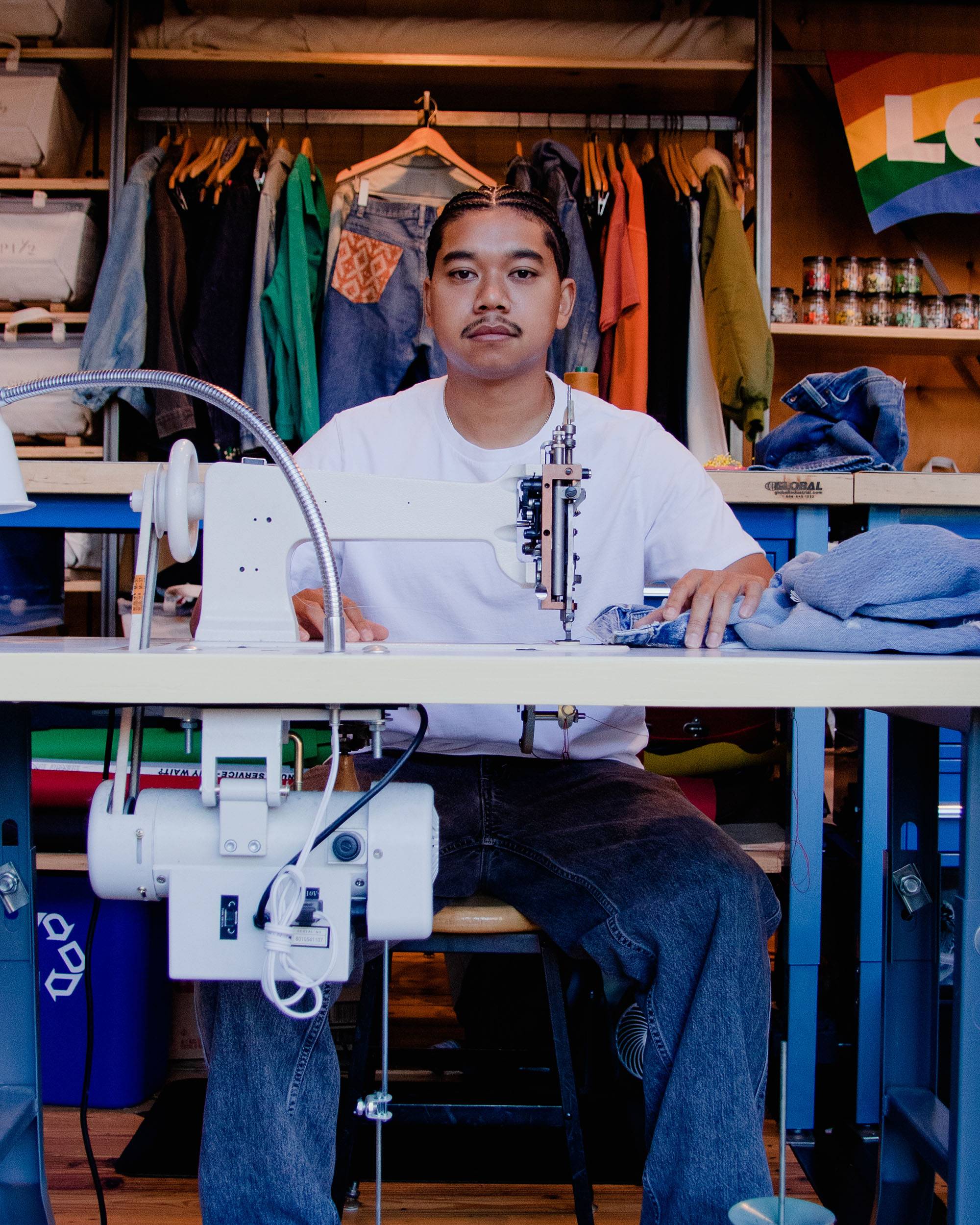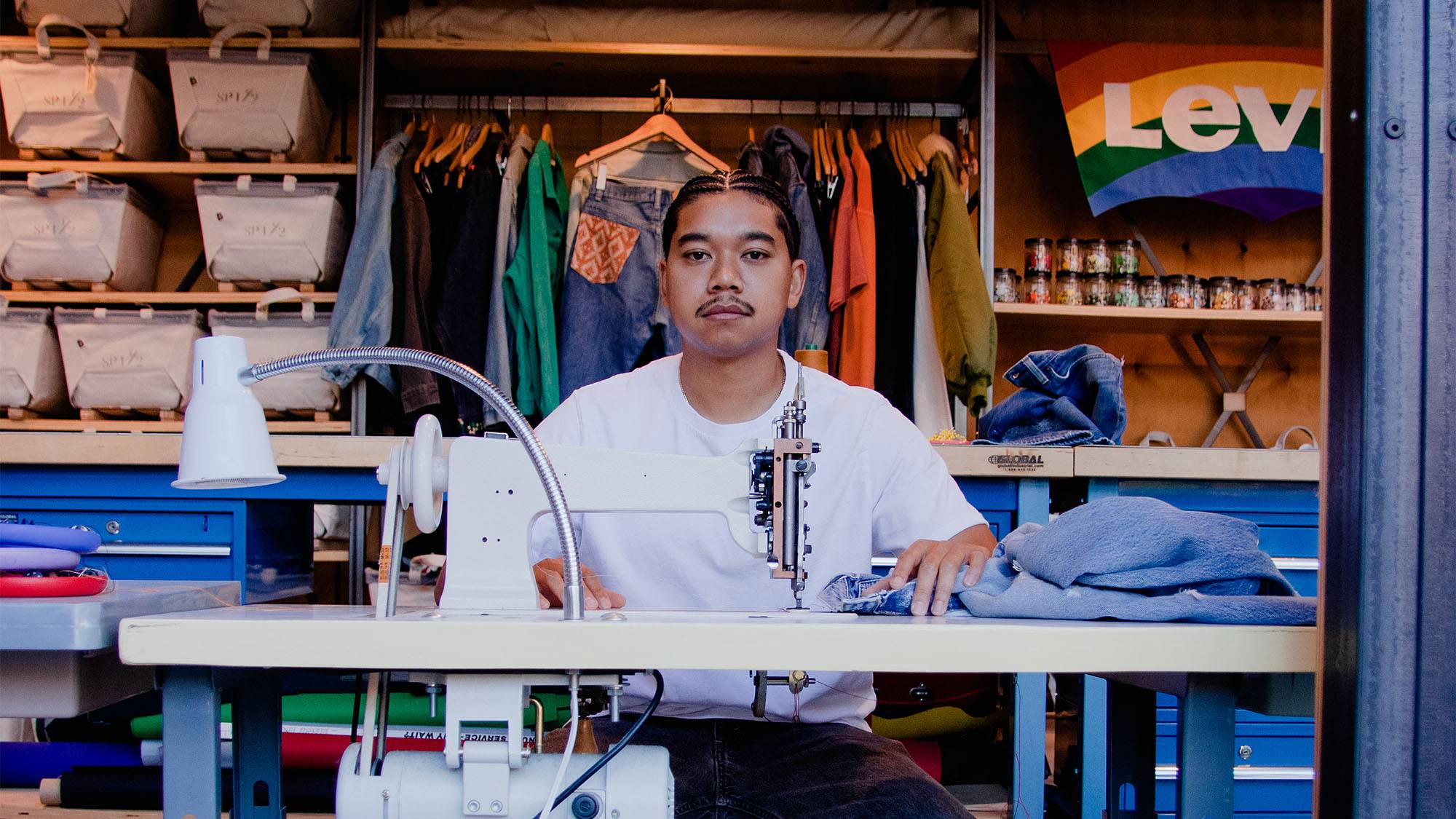 This series follows Tailors from around the world–highlighting their craft, passions, love for the brand and the impact they have on bettering the planet through extending the life of your garments. For Vol. 19, we interviewed David Nguyen from Palo Alto, CA. From his skateboarding roots, to the roots of his family tree, David combined his past memories, love for circularity, and nature to curate The GIVE BETTER Tailor Shop Gift Guide this holiday season.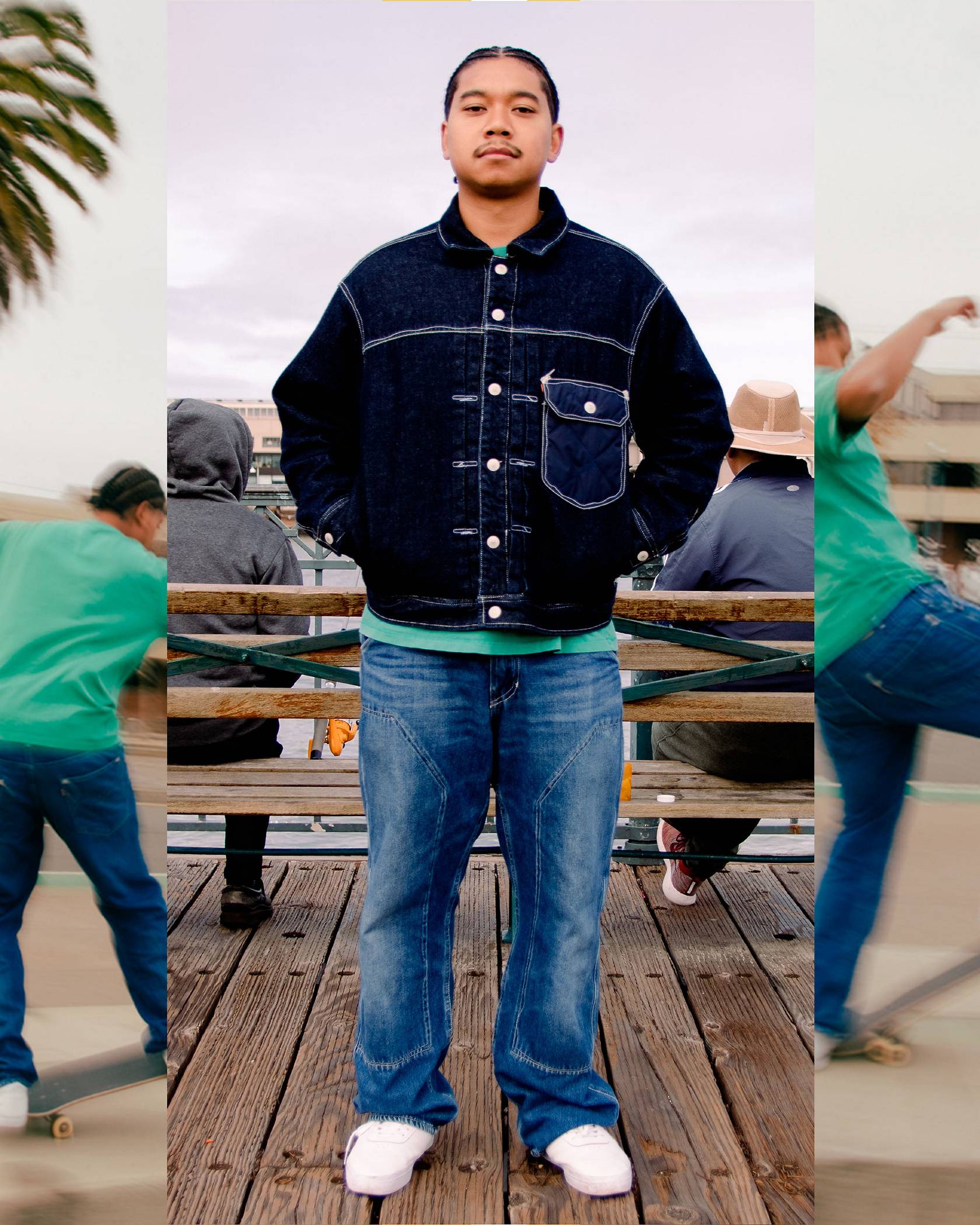 Tell us about your journey with Levi's.
Levi's® has been a part of my life since childhood growing up in Oroville, California. From my early days of wearing crazy printed sweaters with light wash jeans to today's Stay Loose fits and pocket tees, my roots in denim heritage have never wavered. Taking the leap from Oroville to San Francisco for design school at FIDM (Fashion Institute of Design & Merchandising) was a pivotal milestone in my life. I was able to get hired at the Levi's® Flagship Store while attending school and worked my way up to becoming a Tailor. A moment that really stuck with me after I was first hired as a Levi's® Tailor was when I received a vintage jacket from the 1920's to repair. It was the client's great-grandfather's from his high school and college years. All the original yellow stitching had turned a light-ish pink but the design remained the same and the fabric was mostly intact. This moment really solidified my understanding of the longstanding Levi's® legacy and how far it reached beyond me.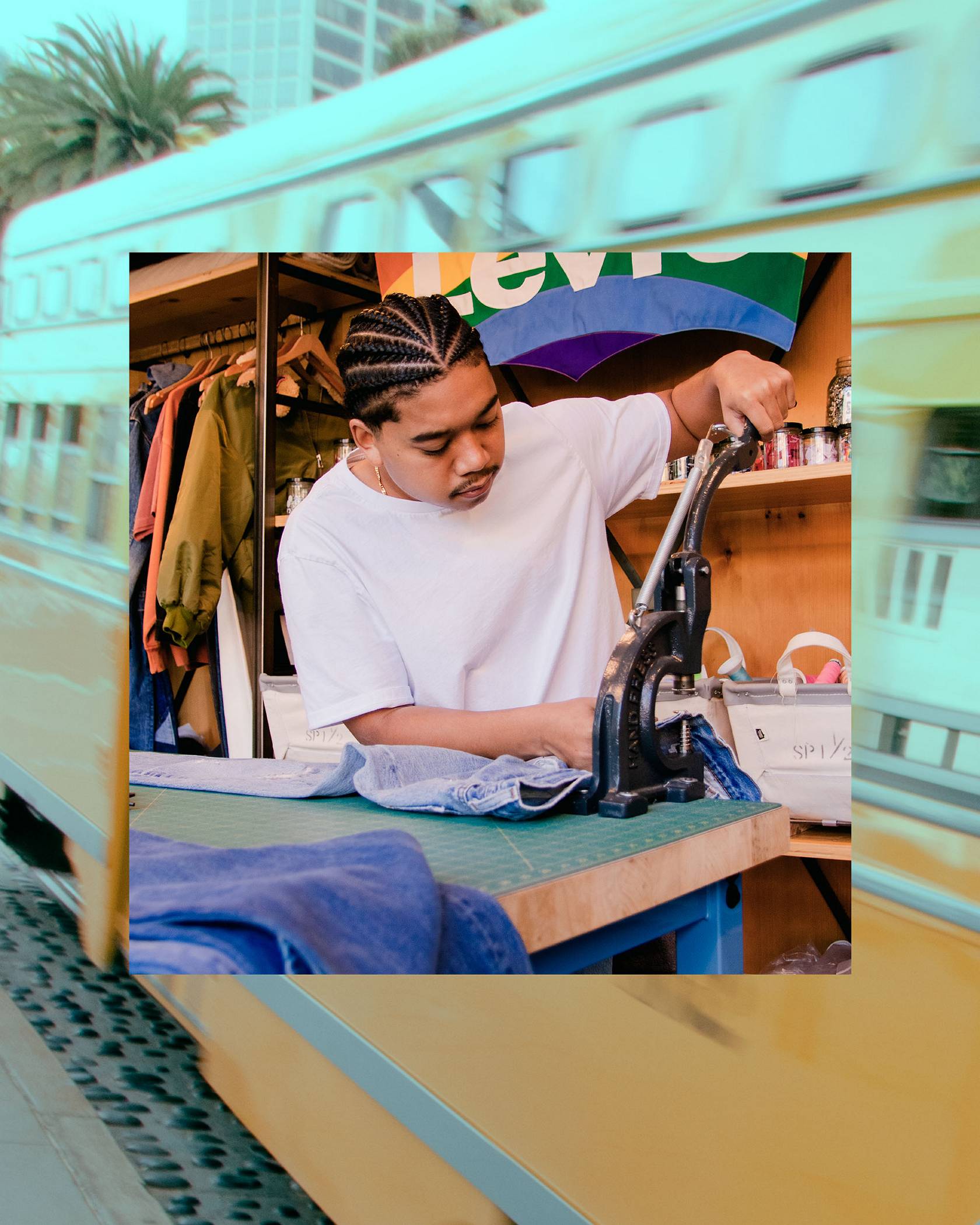 Can you share how your craft is influenced by being circular?
I like to view it as removing variables that make the jeans unwearable or wasted. Being able to make someone's beloved denim useful again through repair, alteration, customization or even repurposing means everything. As a skateboarder and active member of the skateboard community, I am able to mend and upcycle fits to cater to my active lifestyle. Rips and tears are inevitable, so I am inspired to keep them circular and continue the story of my jeans. One of my favorite components of circularity is incorporating different jeans/fabrics from the past to create new panels to widen my skate fits. Knowing I have my dad's old jeans as part of mine is such a cool sentiment that only I know and carry with me.
This season, I plan to give garments an elevated look by embellishing the repairs with hand embroidery, textured darning, and attention-grabbing patchwork.
How are you bringing customization to life in holiday gifts for your friends and family?
Giving gifts that feel more personal and wearable during this holiday season and beyond is my personal goal to GIVE BETTER. This year I'm excited about embellishing repairs with hand embroidery, textured darning, and attention-grabbing patchwork. I plan on repairing quite a few of my family's jeans that will incorporate special design elements like chain stitch, the iconic Levi's® back patch and buttons. Typically, I repair garments in an invisible fashion that minimizes the look of the repair, so I'm excited to sprinkle these through everyone's gifts this year.
What does GIVE BETTER mean to you?
For me, it's about putting in that extra effort for the people you love. Whether it's noticing the types of fits and styles they prefer or adding customization to garments already in their closet – I give gifts with purpose and stories to tell.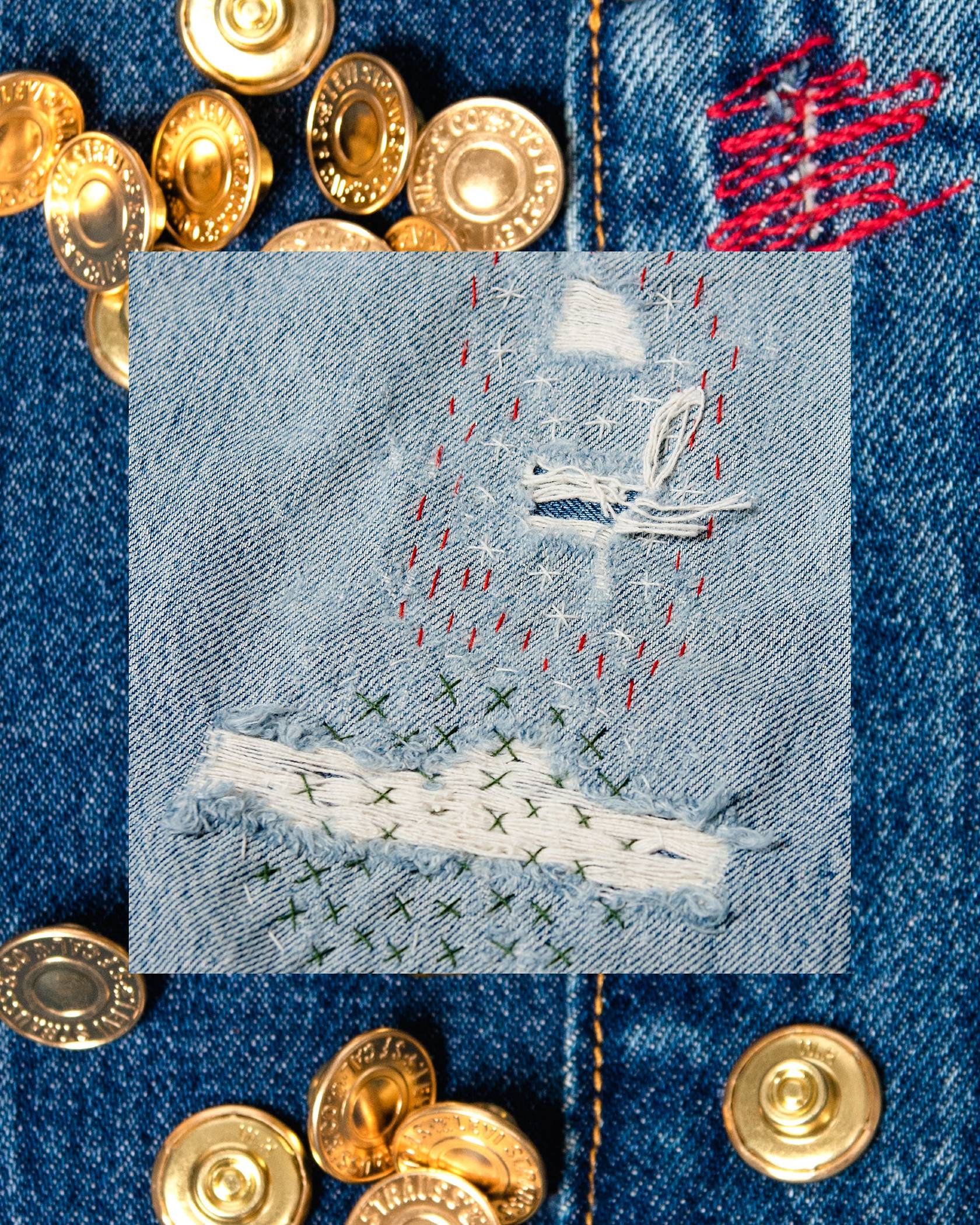 Tell us about the inspiration behind the pieces you created for your profile.
My main inspirations are a mixture of nature and family while maintaining a consistently sustainable approach. I like to incorporate worn-in pieces from older garments to capture the feeling of exploring nature during the winter months. I look for garments used for cold weather activities like hiking and snowboarding and then imagine them returning to the warmth of a cabin with family. The hooded jacket I created (one of my favs) combines some pre-loved pant legs and an aging waistband to create the hood. I also used an old zipper from a jacket, and added pockets and various design elements like chain stitch embroidery — all upcycled, of course. The other items I created were meant to convey both warm and cold with elevated repairs that told a seasonal story, embroidered areas that engaged a circular narrative, and vintage pieces that needed just a little love for an exciting new journey.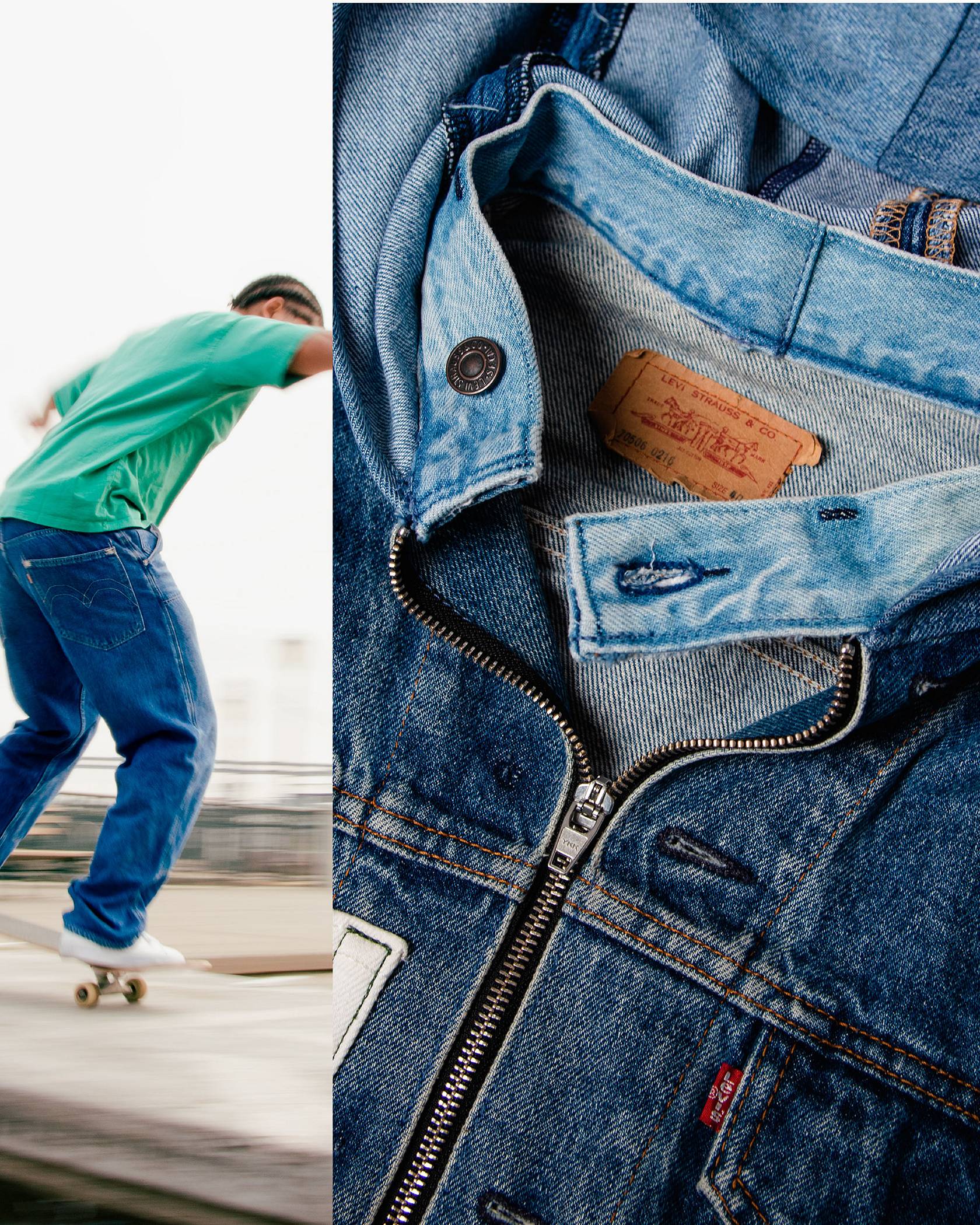 Thrifting is the most sustainable approach to fashion consumption. It's also exciting because it is a wearable, physical archive of fashion history.
Is there music or art that has played a huge role in your creative process?
Lately, I've been consuming a lot of 1959 jazz and surrealist paintings. Mostly things that represent freedom of expression.
Why is thrifting so important to you? Any go-to spots in the Bay?
Thrifting is the most sustainable approach to fashion consumption. It's also exciting because it is a wearable, physical archive of fashion history. To be able to find items from different decades and wear them into your current style is truly rewarding. If I need to go vintage shopping, I usually visit Haight Street in the city where there are a collective of thrift stores and vintage shops. I also browse online for certain vintage pieces through the small business community. What a thrill it is to find something on the other side of the world and have it be shipped to me.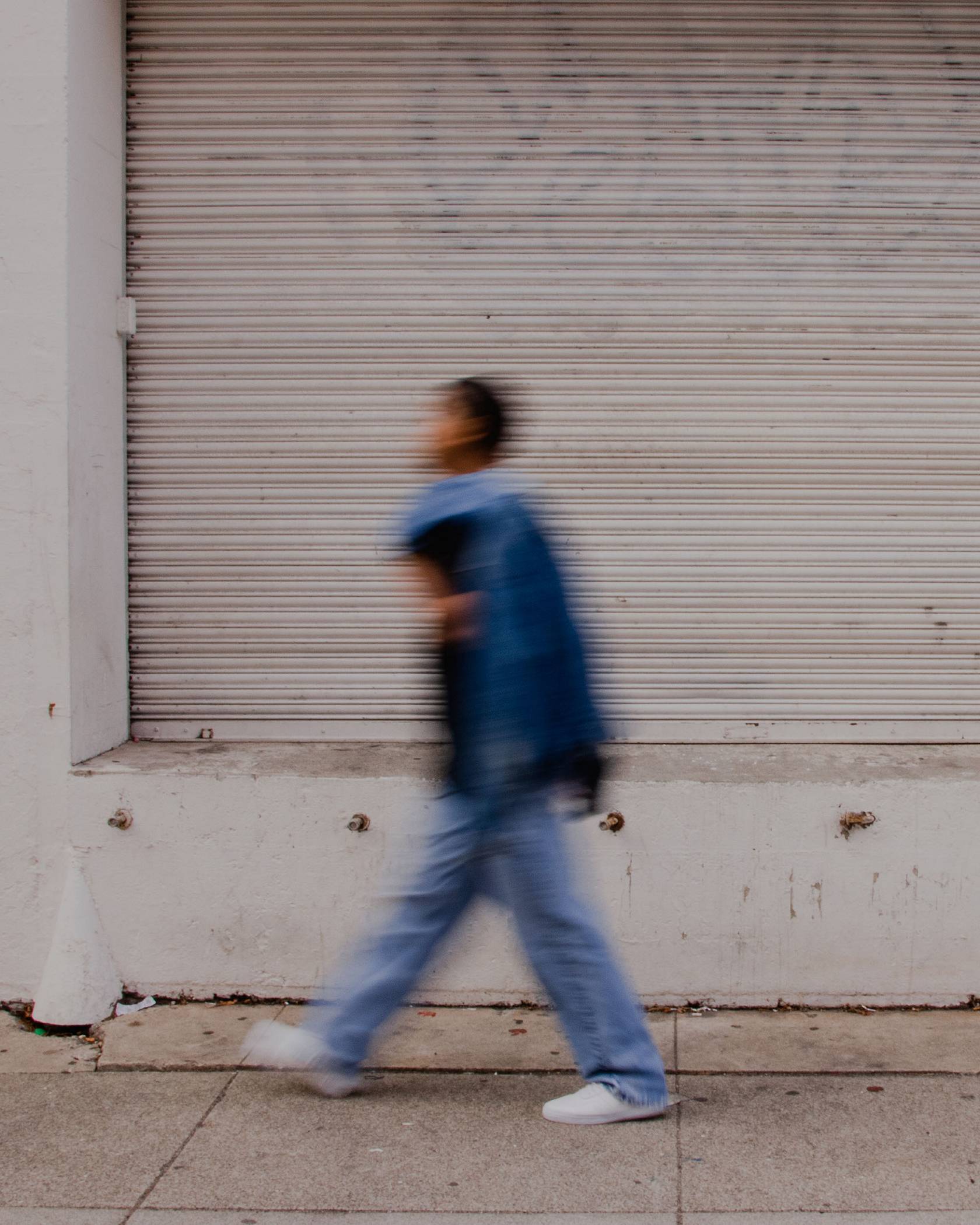 Where is your go-to spot to find inspiration in a new design?
I take inspiration from exploring. Whether it's a unique color scheme on a building, shades of colors within nature, daily skateboard rides, or stories behind a repair I am doing – life is where you find the threads that weave your ideas together.
Favorite quote or mantra you live by?
"Leave it better than you found it". This speaks to me on many levels – from repurposing a garment to keep it out of the landfill, to being a mentor and family friend, to taking actions that better our planet. These are all things I strive to weave into my everyday life.