Tailor Profile Series Vol. 5
TAILOR PROFILE SERIES VOL. 5 WITH BRIA CHENG
Style / 
November 2021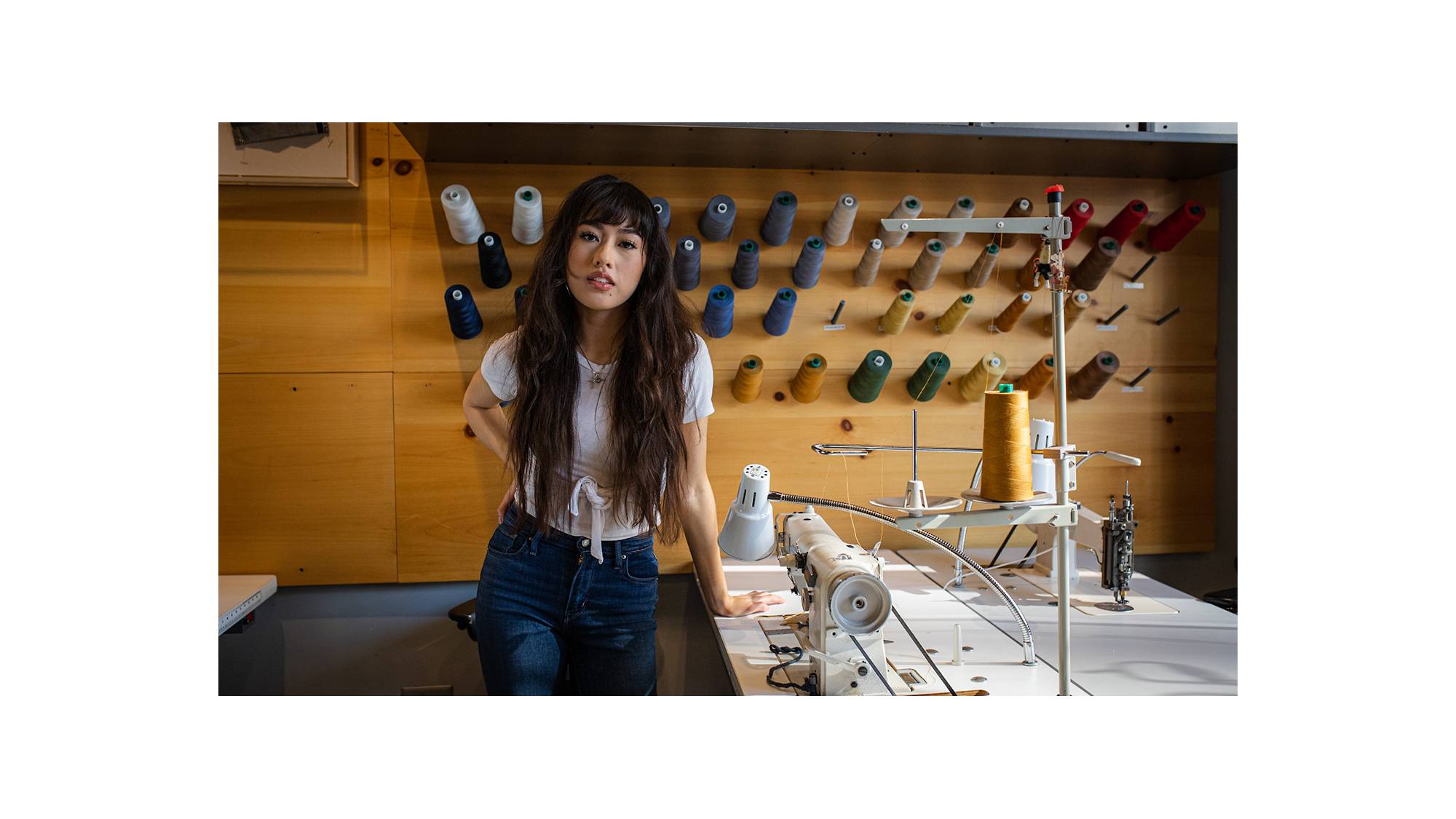 This series follows Levi's® Tailors from around the world–highlighting their craft, passions, love for the brand and the impact they have on bettering the planet through extending the life of your garments. In Vol. 5, we interviewed Bria Cheng from San Francisco.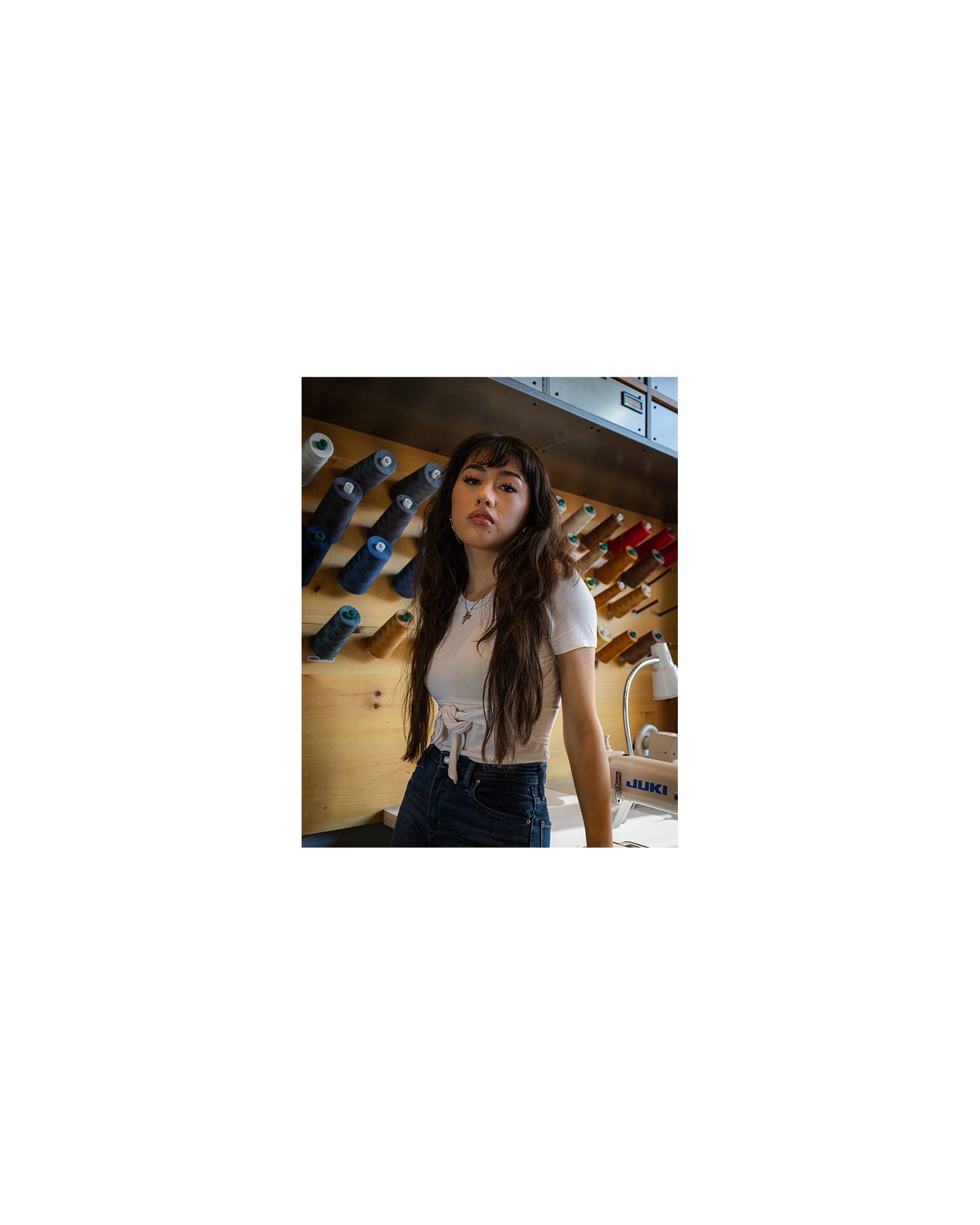 WHAT IS YOUR ROLE AND HOW LONG HAVE YOU BEEN AT LEVI'S®?
I am a tailor specializing in repairs and chain stitch embroidery. I recently was able to expand my role and now partner closely with our HQ design team on key brand moments, such as Latinx Heritage Month.
WHAT IS YOUR FIRST MEMORY OF LEVI'S® OR THE MOMENT YOU FELL IN LOVE WITH THE BRAND?
I honestly can't remember exactly when I fell in love with Levi's®. My love for the brand has grown since I was a kid, but as I get older, I connect with the brand in different ways. Commitment to sustainability and keeping clothes out of the landfills are just a few values Levi's® and I have in common.
WHAT GOT YOU STARTED ON THE PATH TO BECOMING A TAILOR?

I have family that is in the industry and have always been intrigued. Getting my first job at Levi's® Flagship in San Francisco gave me the opportunity to see the talented tailor team create amazing pieces for consumers. It was then that I decided I wanted to commit to learning the craft.


WHAT INSPIRES YOU TO START YOUR DAY?

Making a bigger impact on the planet. As an ambassador for the brand, I get inspired by being able to create something special for a consumer. I get to extend the life of their garment and create a piece to last for generations to come.


WHO INSPIRES YOU AS AN ARTIST?

I am so lucky to know such a network of talented people. I often feel inspired by other tailors and by my friends. I see other people's work and am amazed at their skill, but also imagine them feeling the same way about their project. This inspires me to create more.

Commitment to sustainability and keeping clothes out of the landfills are just a few values Levi's® and I have in common.
WHAT IS YOUR FAVORITE EXPERIENCE CREATING SOMETHING FOR A CONSUMER?

Being part of a team that works with so many clients, I feel like it is hard to pick just one. I recently worked with a little girl on a piece for her birthday. She was excited with the endless options of giving personalization to her Trucker, so I helped her by narrowing down to a theme. We customized a black Trucker by embroidering yellow roses, adding patches, swapping the tab, and replacing buttons with fun colors. Since we currently must wear masks in-stores, it is difficult to see someone's facial expression, but her smile was beaming through that mask. I loved that I knew she was smiling!


WHAT IS ONE OF LEVI'S® GARMENT YOU CAN'T LIVE WITHOUT?

The answer to this question changes often because denim tells a story. I can't live without my light wash LAV 501®s currently! I've worn them so much and they have been repaired multiple times. I tore them again, so they are currently sitting on my sewing table. Check back with me next month and see what my favorite Levi's® piece is.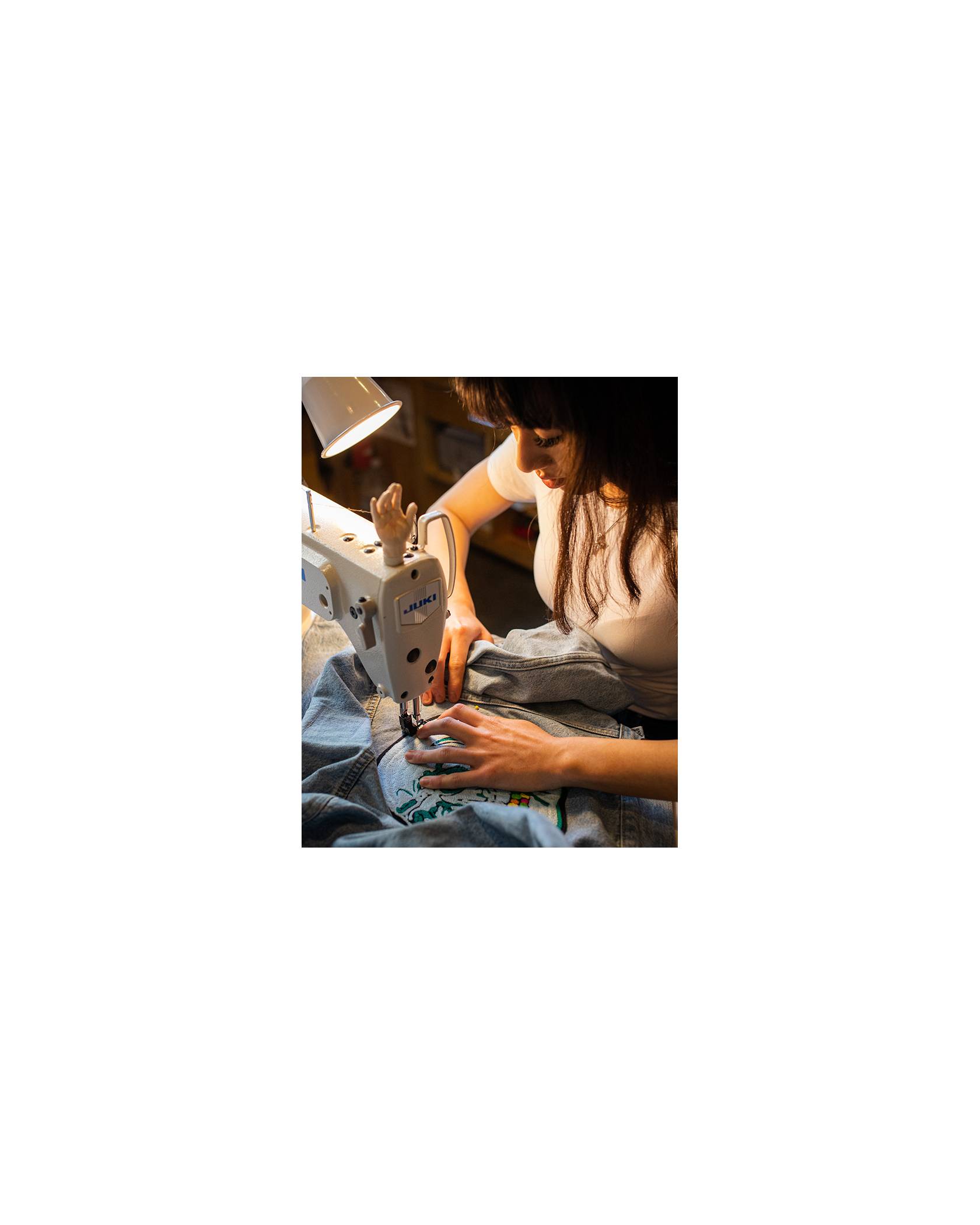 WHAT IS YOUR SPECIALTY AS A TAILOR?
Repairs. I can pretty much fix anything and bring any garment back to life. Our current campaign "Buy Better. Wear Longer." speaks to consuming less and extending the life of your garments. I do just that every day when I come into my shop. I have yet to turn away a repair to fix.
WHAT IS YOUR FAVORITE TRAVEL DESTINATION?
New York City speaks to me. Food, fashion and a fast paced environment. Yes please!
WHAT DESIGNER SPEAKS TO YOU THE MOST?
At the moment, I'm really interested in the designer Victor Barragán from Mexico City. His brand Barragán combines elements of nostalgia and risk-taking through reinventing classics and pushing boundaries of contemporary fashion. I also admire the brand's focus on inclusivity and genderless clothing.