In Conversation with
Cecilia Chung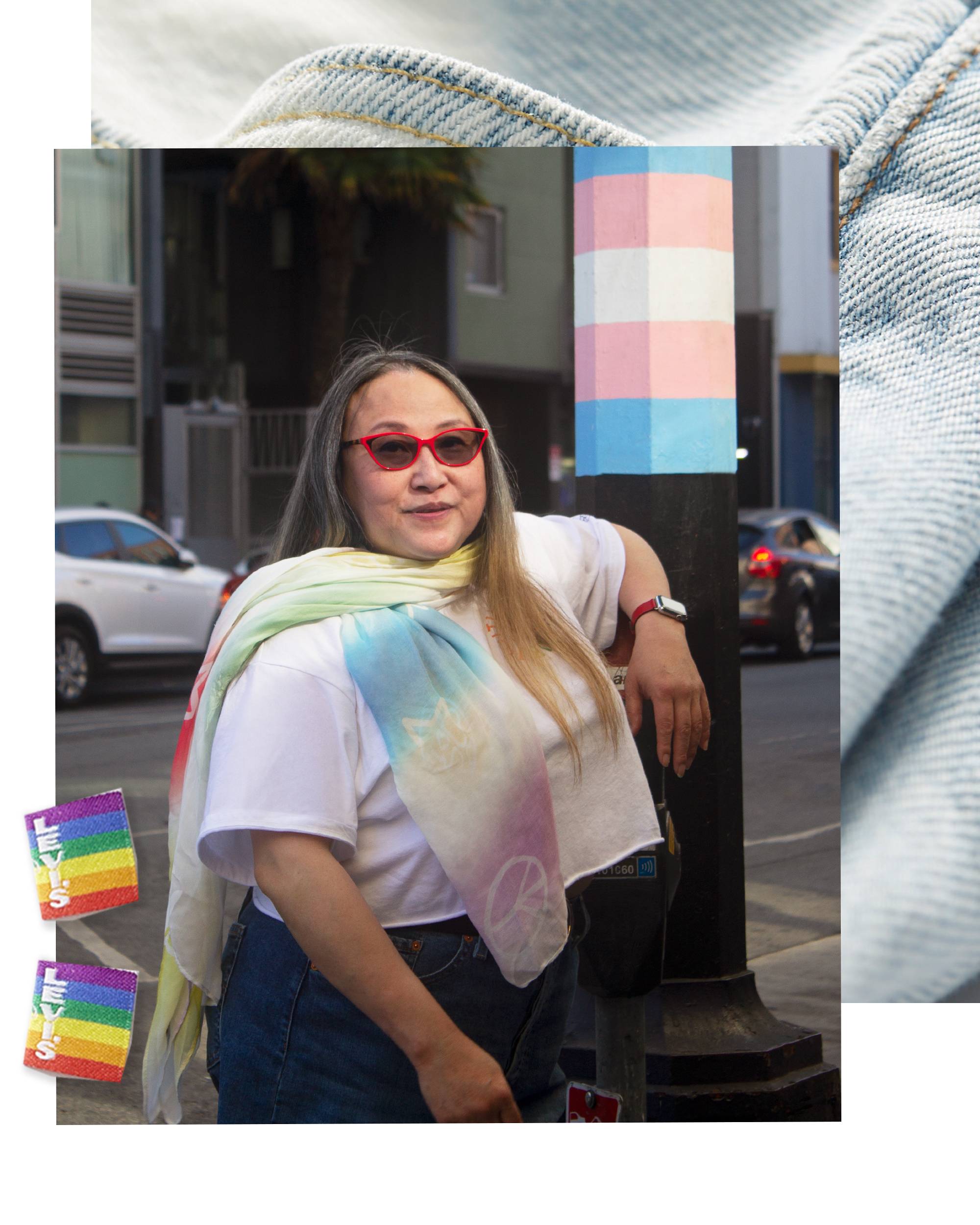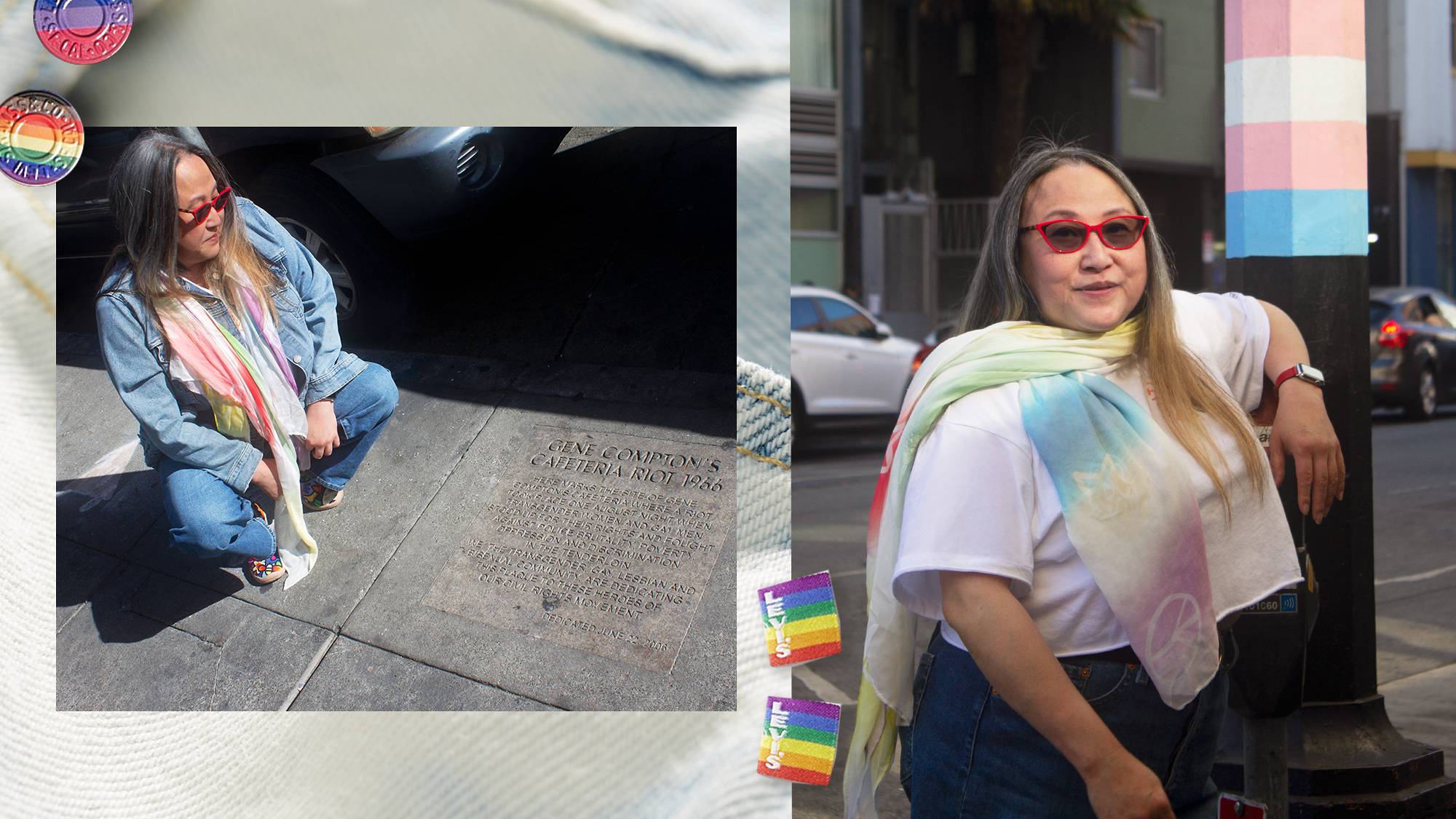 Pronouns: She/Her
Activism doesn't just look like leading a protest. It's that low-fi video that makes you feel a little less alone in the world. It's serving the community through social work. It's sharing your story. It looks like each and every day you make the choice to dress true to your authentic self in a world that demands conformity. This Pride season, we pay homage to the activists—past, present and future—fighting for queer liberation and equal rights. And at the very forefront is living ancestor Cecilia Chung.
Transgender woman. Daughter. "Mother" to many in the community. Immigrant from Hong Kong. Person living with HIV. Former Chair of the Human Rights Commission. Health Commissioner of the San Francisco Department of Public Health. Senior Director of Strategic Initiatives and Evaluation at Transgender Law Center. Throughout the decades, Cecilia's been many things, but she's never wavered as a champion for LGBTQ+ rights, HIV/AIDS awareness, health advocacy and social justice.
Let's start at the beginning.
I came here in 1984. I was born and raised in Hong Kong, which had been a colony of Great Britain until 1997. I was born into colonialism and conditioned to think that we were second class citizens because we were subjects of another country. That shadow continued to impact how I saw things. Now I recognize how much it prevented me from living as my authentic self.

Before colonization and missionaries, transgender people were always part of the tapestry of Chinese culture and history. Just because something's different from the majority, doesn't mean it should be seen as wrong. I think that's the kind of attitude that a lot of times we have under a colonial government. A lot of Asian practices were seen as wrong, so reconciling the differences in culture was hard. I didn't grow up learning about what white supremacy was—and still is today. Growing up in colonial Hong Kong, it took me a while to recognize that many attitudes towards trans people are a form of white supremacy. I grew up hating myself until I discovered that I could resist, fight back and educate policymakers about being trans, being someone living with HIV and being an immigrant.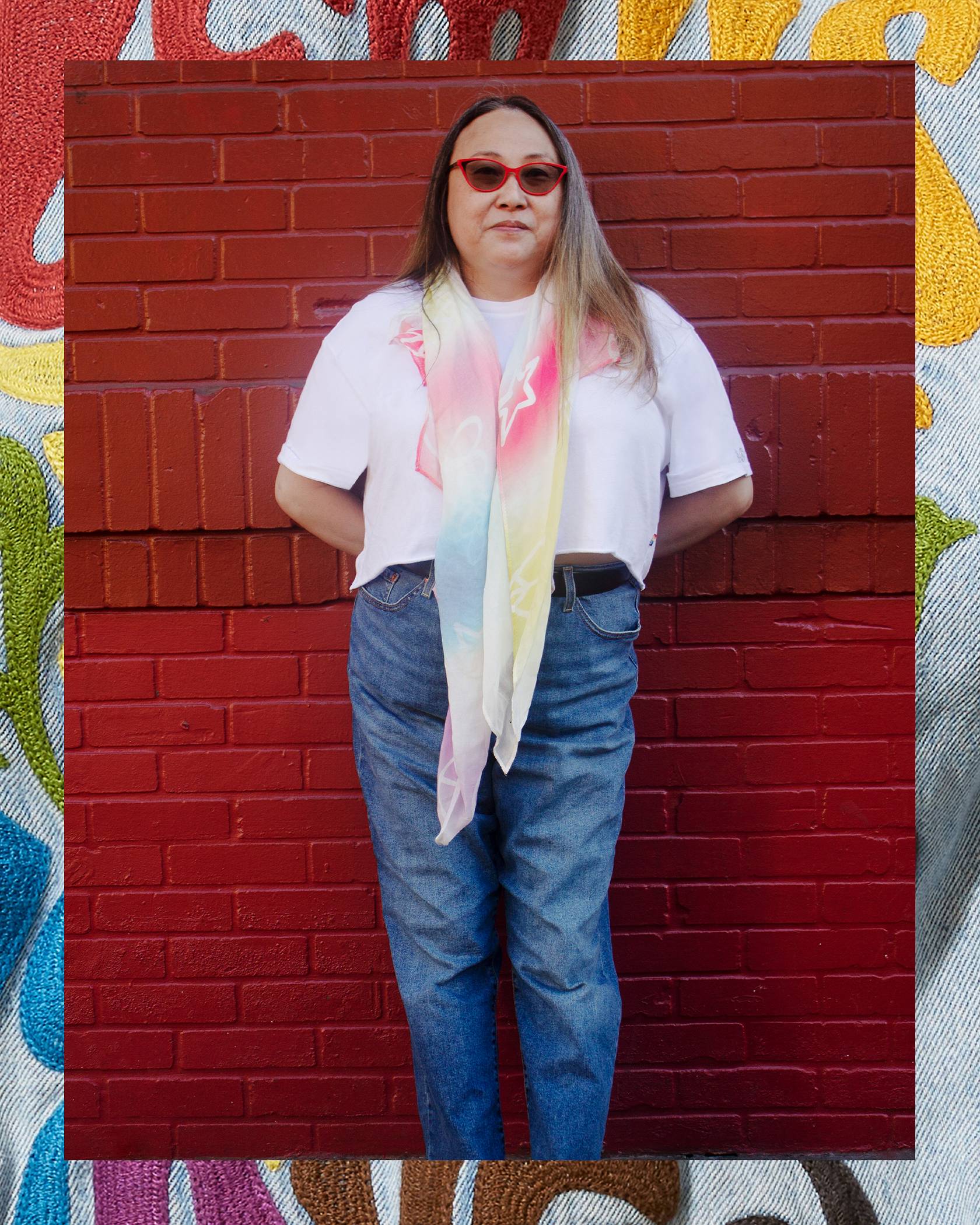 What was the catalyst like for you getting into activism?
When I transitioned, I experienced homelessness and violence. I hope that what happened to me won't happen to anyone else. That's what drives me to do all the work that I do, including organizing Trans March and joining the Presidential Advisory Council on HIV and AIDS. I want to create a space for people like me to have a voice. For the last 10 years—if not 20—my purpose has been to take up space, hold it until somebody can come in to fill it, and then I'll move on to find another space to take up.
I never thought of what I do as activism—I thought I was just telling my story. I didn't start off thinking this is what I'd end up doing. I believed my calling was to provide direct services through substance abuse counseling, HIV test counseling and case management. My work with clients experiencing homelessness, substance abuse issues, health conditions or mental health concerns made me realize the limits of the resources we have. Once, I had a client going into tremors from alcohol withdrawal. The emergency personnel who came whispered to the client, "That's what you get for being an alcoholic." I lost it. Their job was to save lives, not to make judgements on whether or not those lives are worth saving. That's when I realized I had to do more than provide services. In order to change the system, you have to interrupt it. That's how I started getting more visible and vocal and, eventually, taking on advocacy as my calling.
Who are some leaders or mentors who helped pave the way for you to be here today?
One is Tamara Ching, a Hawaiian Chinese transgender woman who has been in San Francisco for a long time. I actually met her before I transitioned. She was the first Chinese transgender woman I'd ever seen. We've developed a very close relationship and I call her mother now. The other is Camille Moran, an older trans woman who experienced conversion therapy and a lot of the abuses in the mental health systems. And she is a staunch fighter for LGBTQ+ youth, especially those who are psychiatric survivors. I have a lot of respect for these two elders. They're doing this work because they believe we all deserve better.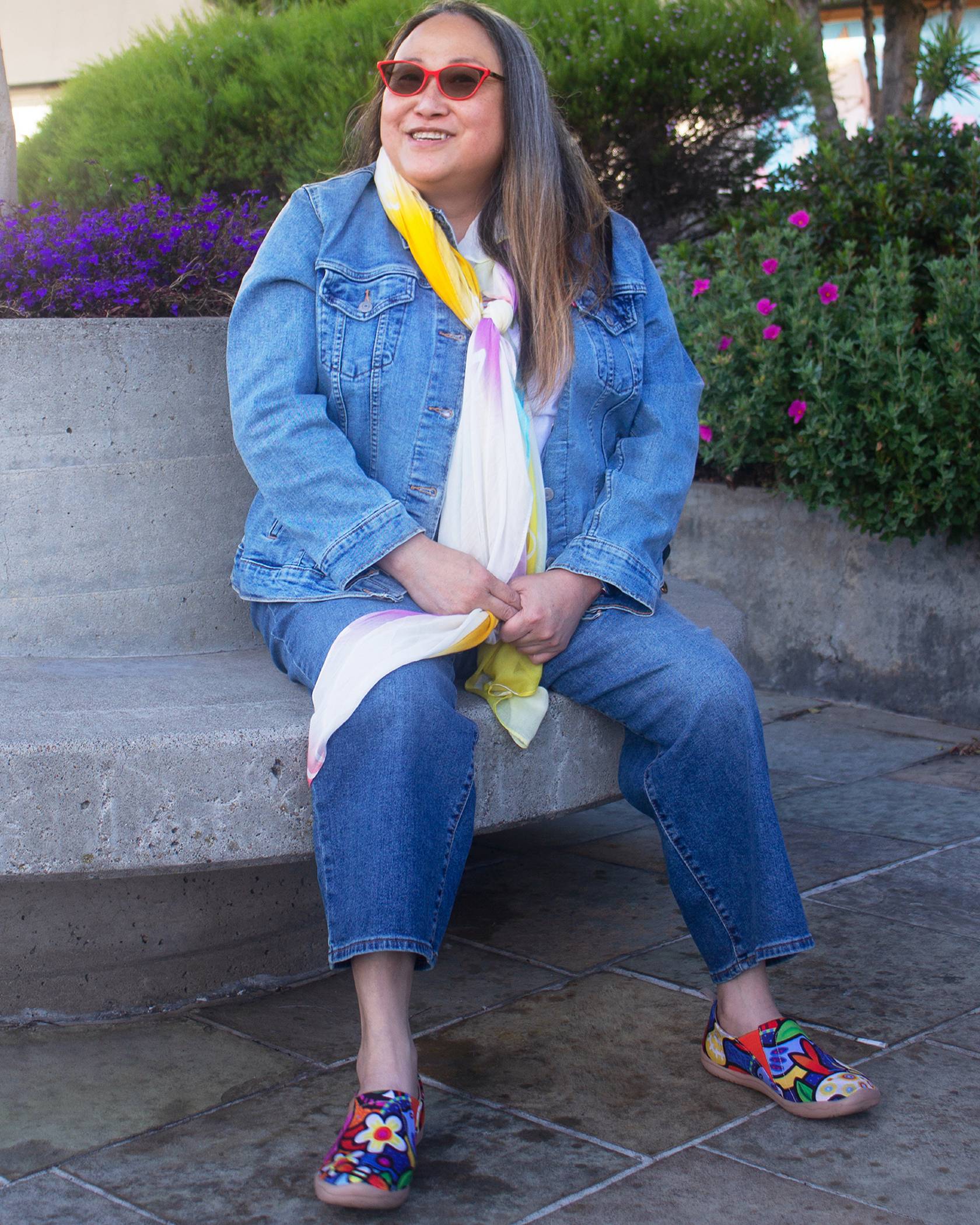 Who are some ancestors or activists whose work that you strive to continue?
The closest ancestor I could think of is the Chinese and Indian deity Quan Yin. According to the folklore stories I heard growing up, Quan Yin was born a woman and was reincarnated over and over again before she returned to her true form as a goddess. As a kid, I felt like maybe it could also happen to me. That story's stayed with me all these years. In some ways, it seems pretty appropriate. She's the observer of the world's cries, the goddess of compassion, and I think it's my purpose to live with compassion.
You have witnessed so many articles of legislation and historic moments in the Pride movement over the last 30 years. How has our society's attitudes towards the LGBTQ+ community evolved throughout the years?
We're gaining momentum. More people are on our side now, but we're still seeing a lot of pushback. For instance, we're seeing a lot of more conservative legislators trying to pass new laws to oppress people—from abortion rights to access to trans healthcare to transgender athletes participating in sports. It's going to take a while for us to see the tipping point when the entire country shifts, but I have a lot of hope, because the generations that are following us have a different view of gender and gender expression. People these days, especially children, are more creative and fluid in how they identify and are able to grow into their authentic selves. It's not actually about being trans—it's about people overcoming barriers so they can develop fully, as they are, without judgment or violence.
So much of what we have right now might exceed the wildest expectations or the wildest dreams of our queer ancestors. What are your wildest dreams for LGBTQ+ liberation?
A lot of my wildest dreams have already come true. To see trans women of color—especially Black trans women—going mainstream and being celebrated in the movie industry and the literary world is amazing. Thirty years ago, I didn't even dream that we could have such a great non-binary community thriving and speaking up for themselves. I think my wildest dream would be to see a trans woman of color as the president of the country.
Dreaming big—we love to see it!
We can only start to build bigger dreams if we aim higher. All the developments that happened until now have opened up so many different possibilities for our trans and non-binary children. They can be writers and superstars. And that's beautiful! So let's take it another step further and look at the ceilings that are still there. Things are getting closer and closer, but we still need to do a lot of work to transform societal stigma around women, people of color and LGBTQ+ folks.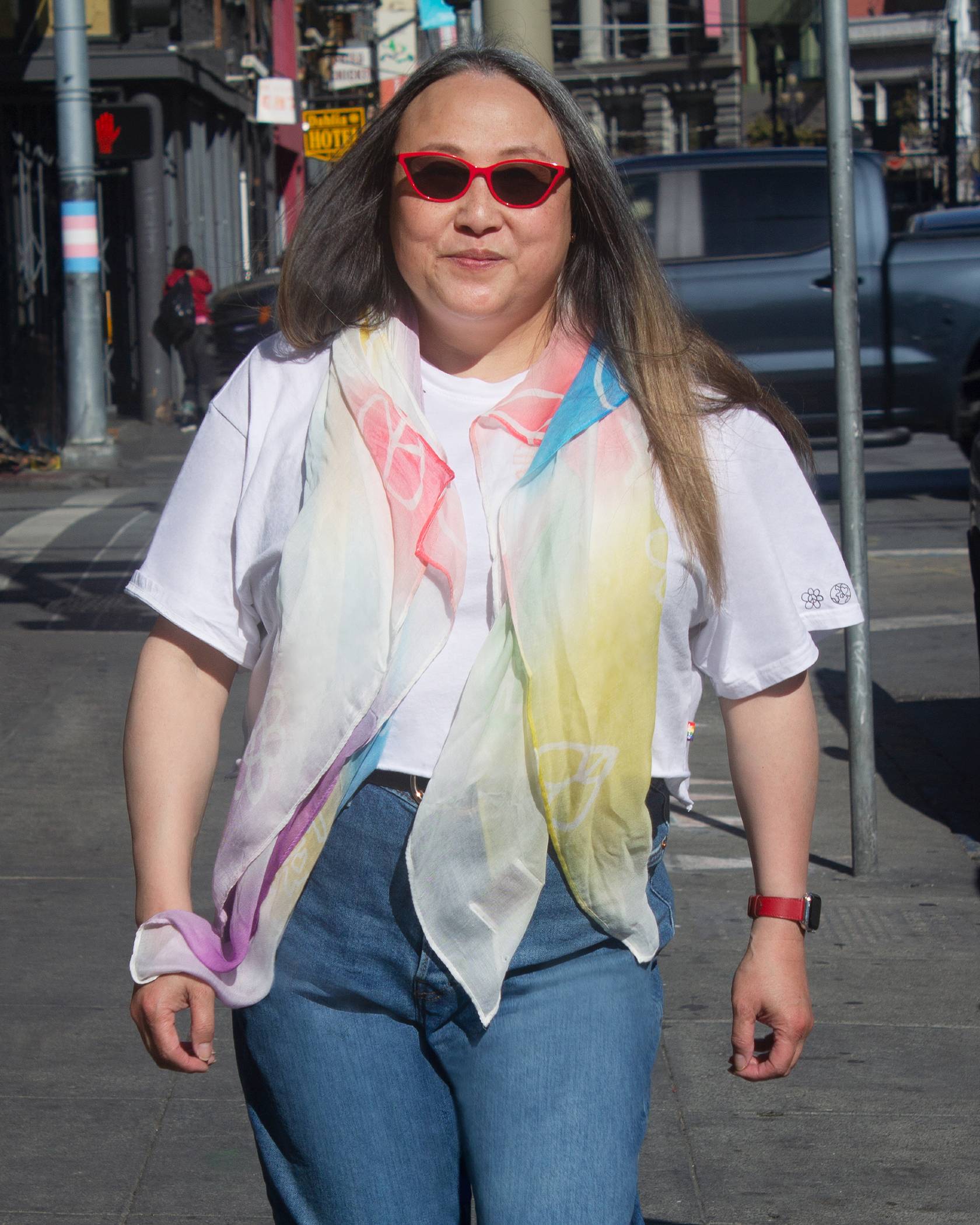 How would you describe your personal style and your relationship to fashion?
In my former life—before I transitioned—I relied on fashion to define myself. Because of my insecurities, I wore a lot of high fashion, dark colors and deconstructed looks. As soon as I transitioned, it became less about what I look like and more about how I feel. Now, I wear a lot of color because I'm experiencing more joy. I see the world in a different light, so I want the world to see me in a different light as well.
Your earlier work centered around resources. Why is it so important we address these issues?
The welfare system might have been set up with the best of intentions, but the attached stigma makes it so that asking for help is often a last resort. We need to find ways to change that belief system. We're still seeing poor health outcomes amongst Black, Latinx and immigrant communities as a product of laws that discourage folks from seeking help they need and deserve. Everybody experiences hardship. COVID-19 has shown us that finding a job isn't easy and the welfare and social security systems shouldn't be stigmatized. I think that the pandemic has actually given us an opportunity to build and promote empathy across different communities.
We'd love to learn more about your work.
My work changes, but the purpose hasn't really changed. The purpose is to increase the visibility of the trans and non-binary communities—especially when it comes to data. Trans people still aren't being counted in the census. Transgender people get left out of a lot of vital health statistics in this country, so we really have no idea how large the population actually is. The census is what's used to redraw district lines. It's also leveraged when redistributing resources to the community that demonstrate the highest need. The needs of the trans community have always been erased.
I feel really blessed to be working in organizations that celebrate differences and try to lead by example. In our work at the Transgender Law Center, we fight and employ strategies that allow our community to survive and thrive. Part of this is looking at how we organize people. One of the things that we have been advocating for is for nobody to be telling their stories, especially stories of trauma, without compensation. For a long time, people thought that you should feel thankful to be invited to be a panelist. But the truth is, every time a person tells their story, they are reliving the trauma. So if you keep asking people to repeat these memories, mentally and emotionally, that should be compensated. The idea that only those with advanced degrees should be compensated for their time is something I challenge on a daily basis.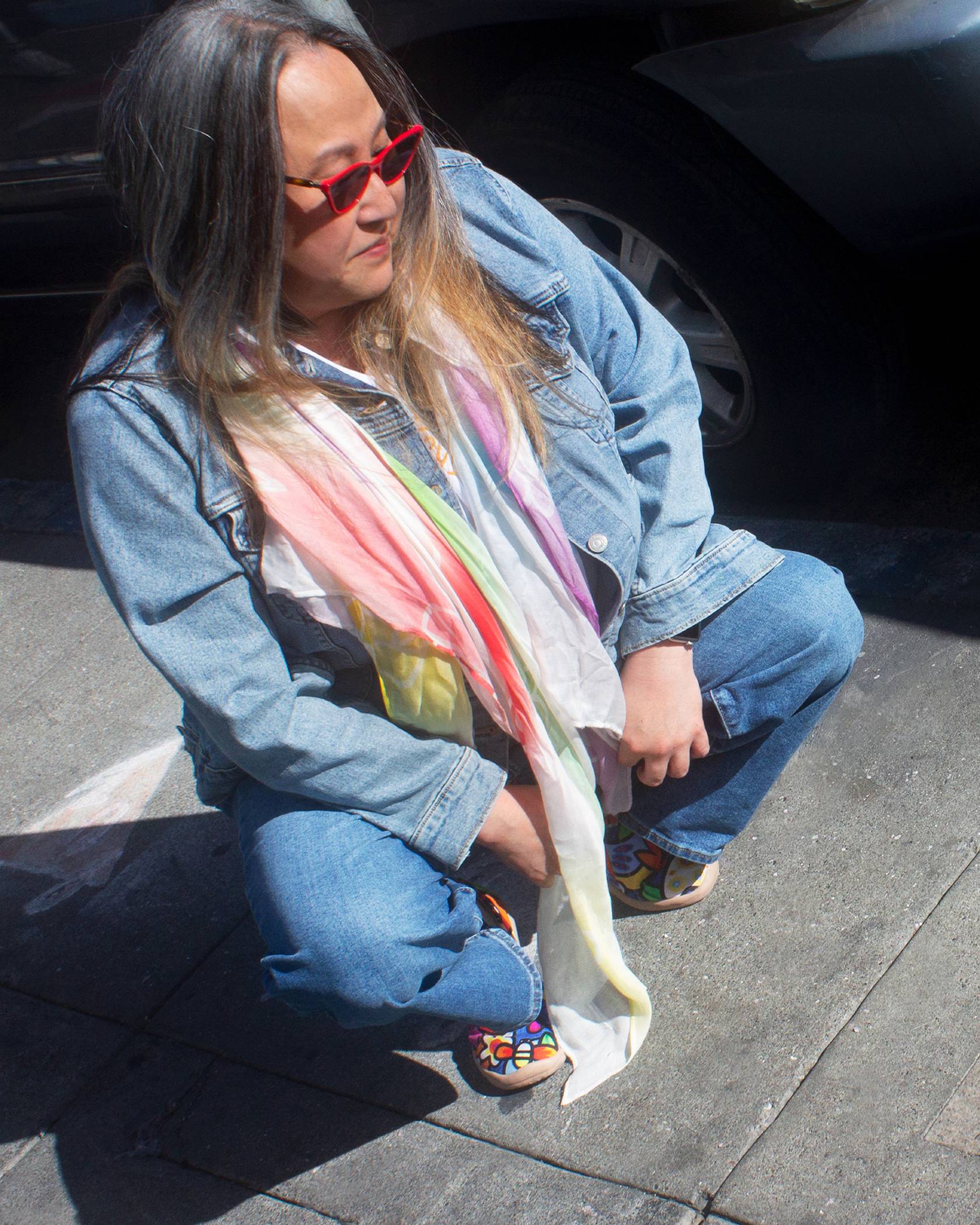 You have done so much throughout the years. What are some milestones and projects are you especially proud of?
I'm particularly proud of being part of the process of San Francisco becoming the first city to provide health insurance and transition-related health services to its employees. While I was at the Human Rights Commission, I got to be part of the conversations looking at extending and providing transitional related services, including surgery, to uninsured people in the city. That was one of the first resolutions that I got to champion at the San Francisco Health Commission. We now provide a wide range of gender-affirming services that improve trans people's quality of life and help them feel safer when navigating the outside world. We still have a lot of work to do until the whole world accepts transgender people and embraces our culture.
Other milestones include organizing Trans March—now a worldwide—and releasing a report on the economic health of transgender people in San Francisco. This led to the development of a workforce development program catered specifically towards trans and non-binary people that's still going on. Apart from that, I'm proud of uplifting the leadership of more Black and brown trans people.
I believe in ripple effects, that if just one person advocates for change, change will happen in a limited space. And if more people start fighting for change, then more places will start seeing transformations.
What motivates you to keep going?
What really motivates me to continue this work is hearing success stories and seeing the trans women I mentor becoming leaders in their own rights. One of my daughters is now a nurse practitioner. Another is a psychotherapist. These are all things that I couldn't have even imagined 30 years ago. To see that kind of growth in them is really fulfilling and inspiring. It's what keeps me going.
What legacy would you like to leave behind?
I don't know if I can sum it up in some kind of inspirational narrative. I just want to share with others how to live in the world being grateful that we're alive and continue creating a better world for generations to come. My legacy would be living with compassion, empathizing with the most marginalized and seeing them as my partners—not as people who need me to save them.
What words of advice would you give to trans kids and their families?
To transgender and non-binary kids: You are beautiful. Your creativity around gender expression and identity is proof that the future will be even more colorful. To those who don't have a relationship with family: It might take a long time for them to come around, but never give up hope. It happened for me, and it can for you too.
To their families: there's nothing wrong with loving your kids as who they are. They really rely on a family willing to fight like hell for them, for their survival and future. Regardless of what other people say, you know deep down inside what's right. To the parents who have been supporting their kids and letting them decide on how they want to present themselves to the world: Thank you. The world is so much better and brighter when you live with compassion, kindness and unconditional love.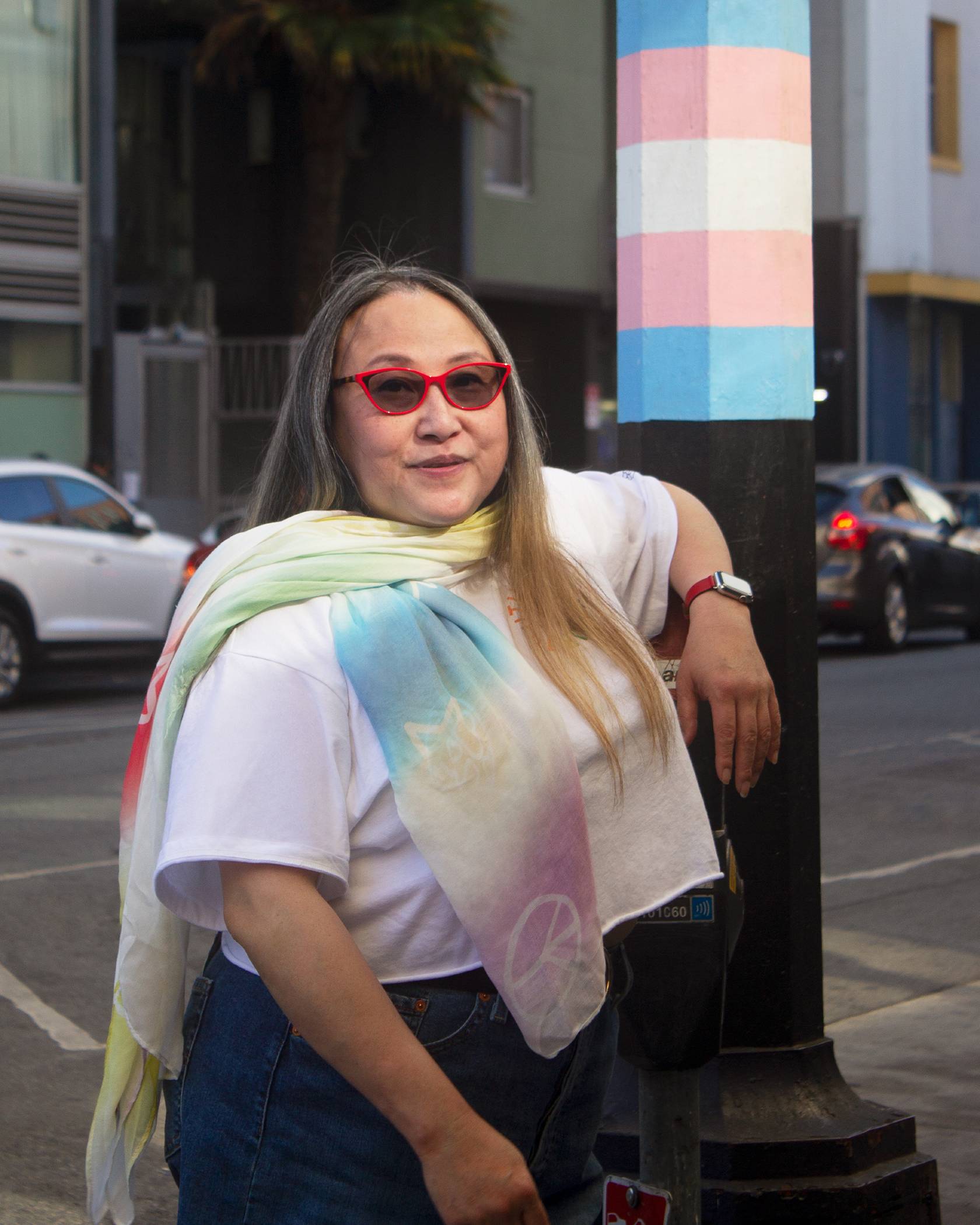 Any final words of wisdom?
So much change has happened. If we don't stop and celebrate that before we demand more, we aren't doing ourselves any favors.
This interview has been edited for length and clarity.