1873 XX Waist Overalls ​
Levi's® First Blue Jean ​
Our 1873 XX Waist Overalls celebrate the 150th anniversary of the legendary patent (No. 139,121) obtained by Levi Strauss & Co. and tailor Jacob Davis for "an Improvement in Fastening Pocket Openings." Translation? Rivets. And the blueprint for every pair of jeans worn and loved ever since. ​
A Riveting Story ​
The year is 1873. The west coast is a patchwork of farms, ranches and gold mines out in the middle of land that stretches for miles. Miners, railroad mechanics and engineers wear denim work pants because they're so hardy—except at stress points like the pockets and the base of the button fly. In San Francisco, Levi Strauss & Co. and Jacob Davis receive their patent, and the riveted blue jean is born. Goodbye to the dreaded "blowout." Hello to… ​
Well, it'll still be a while until they're called "jeans." For now, these practically indestructible "waist overalls" become the pants of choice for the hardworking men mining for gold and building railroads—and the equally hardworking men being outlaws. The First Intercontinental Railroad zigzags across the states and a rugged, hodgepodge, Levi's®-clad band of outcasts and entrepreneurs work side by side, building the future.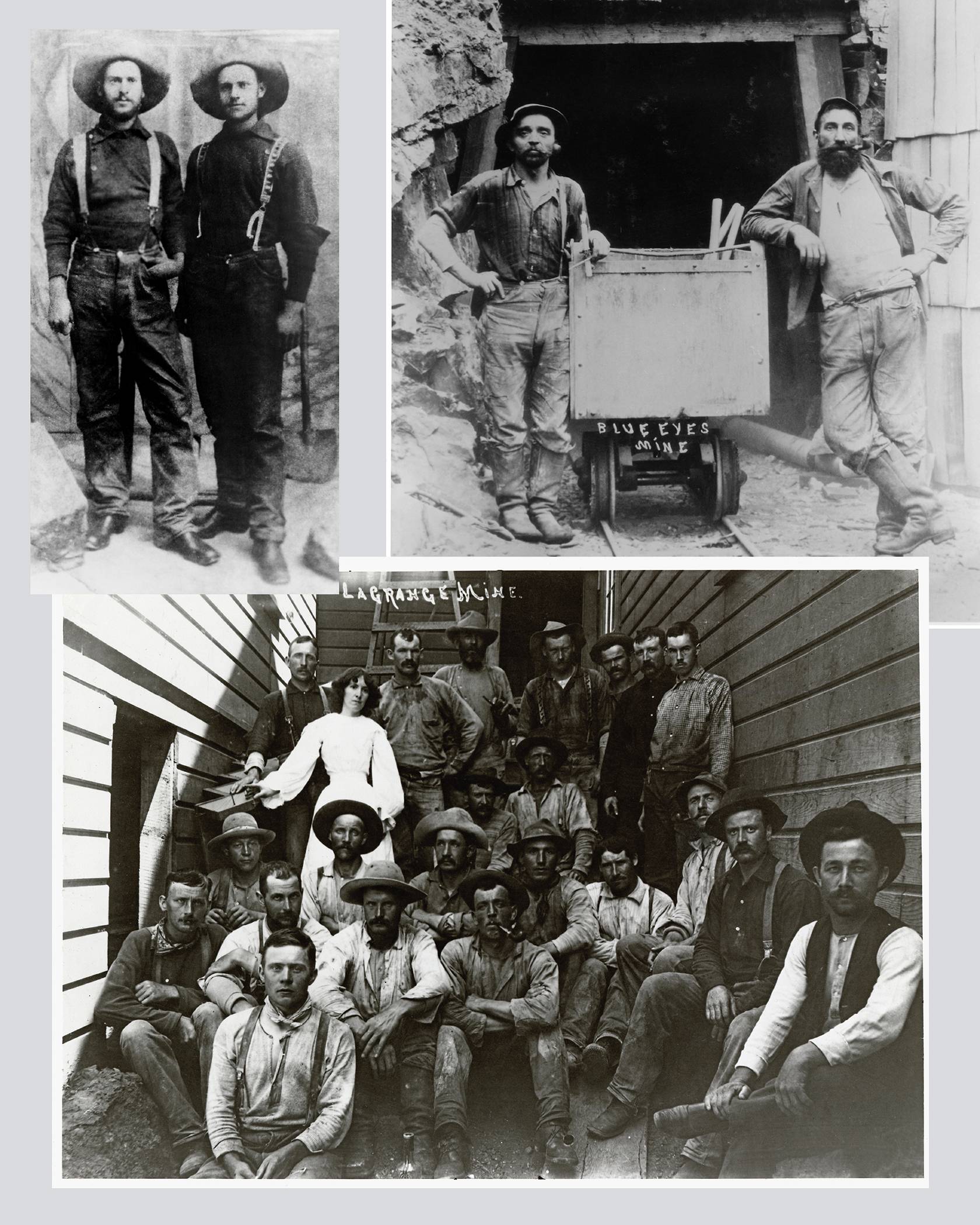 Now, for the first time, we can clearly date several garments in our archive to pre-1875, including a blue jean known as 9Rivet—the guiding star for our 1873 XX Waist Overalls.
– Paul O'Neill, Design Director, Levi's® Vintage Clothing ​
The Jeans Called 9Rivet​
While conducting research for our 1873 XX Waist Overalls, we made some amazing discoveries through which we were finally able to date several garments in Levi's® Archives to pre-1875—including a blue jean known as 9Rivet. Its name comes from the fact it is the only pair of jeans in our archives with—wait for it—9 rivets. This is a hallmark of very early Levi's® "waist overalls" in which the back cinch was unriveted. All other blue jeans in our archives from the 1870s and beyond have a minimum of 11 rivets. The 9Rivet also features a watch pocket on the waistband, denim pocket bags, sew-on buttons, single-needle Arcuate stitching and a gusset—factors that helped guide the detailing of our 1873 XX Waist Overalls.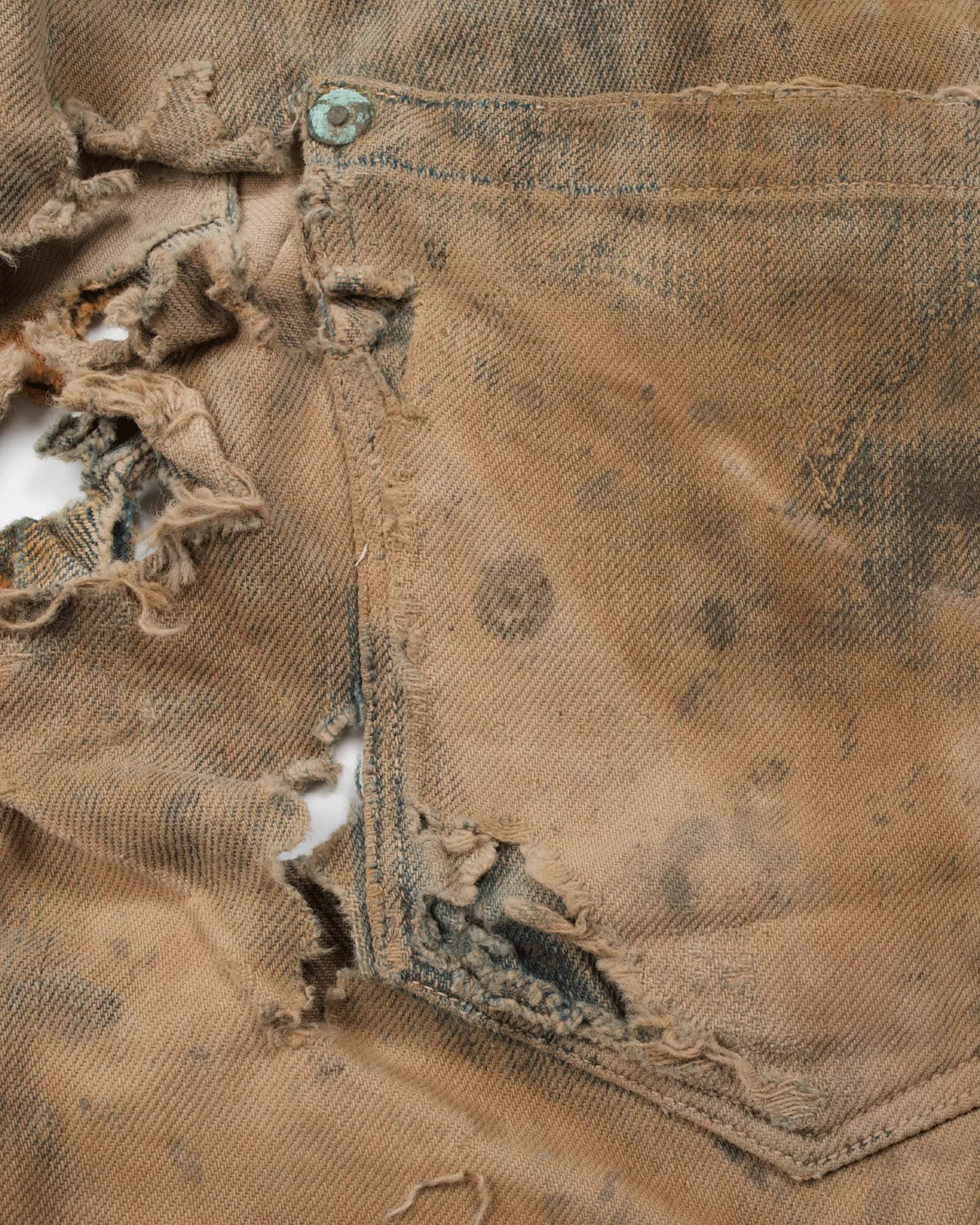 The Discovery​
The breakthrough moment came while studying the back patch on such early pieces. We were familiar with an 1870s Levi's® back patch that mentions a re-patent date of March 16th, 1875, but knew there must have been an earlier one, as we've been producing garments since 1873. With a magnifying glass, we were able to identify this earlier patch on several pieces, but due to the condition of the patches and the fading of the ink, we couldn't clearly identify all the text. However, it was clear that the line of text mentioning the re-patent of 1875 was not included on these. This was very exciting, as it meant that these pieces were older.
Our historian, Tracey Panek, took a trip to the Smithsonian Institution's National Museum of American History in Washington, D.C. to look at a pair of 1870s duck canvas waist overalls that we had donated in 1964. To our surprise, it had an intact back patch that was pre-1875. While not everything on the Smithsonian patch was legible, when we put it next to the patches in our archives, we could now read the full text and identify all the information. In Levi's® Archives, we have a pair of duck waist overalls with this same patch, so we could now officially date that garment to pre-1875.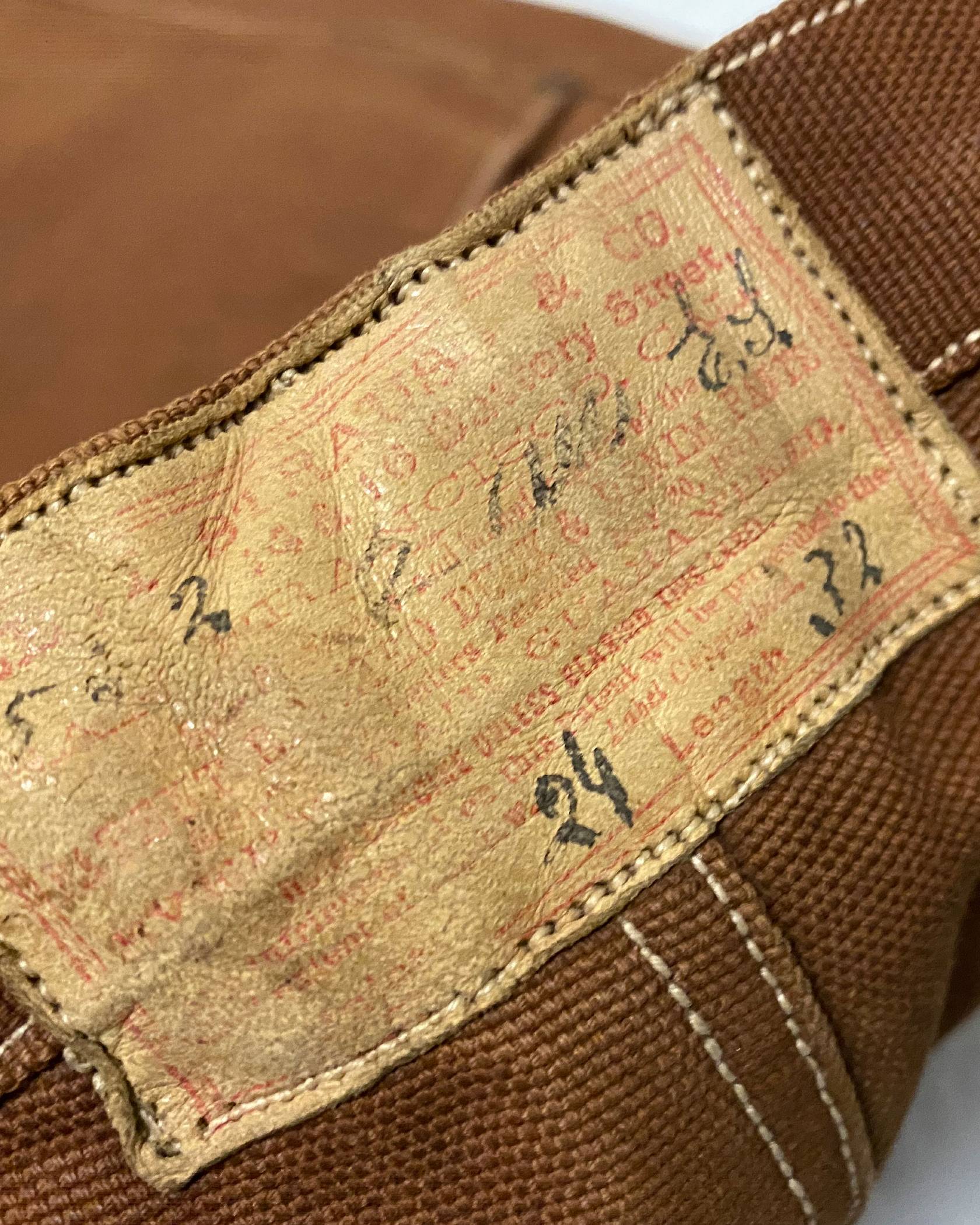 We then completed intensive research on certain details of our oldest archival garments, knowing we had a North Star for identifying our pre-1875 waist overalls. Comparing elements (patch placement, number of rivets, pocket bag fabric, watch pocket placement, type of buttons etc.) helped us identify 9Rivet and our duck waist overalls as pre-1875 garments as well, and provided clues to what our first pair of jeans in 1873 looked like. This gives us great confidence that our 1873 XX Waist Overalls are an accurate representation of our first pair of jeans. It was a thrill to make this discovery just as we approached the 150th anniversary of our beloved Levi's® 501®. ​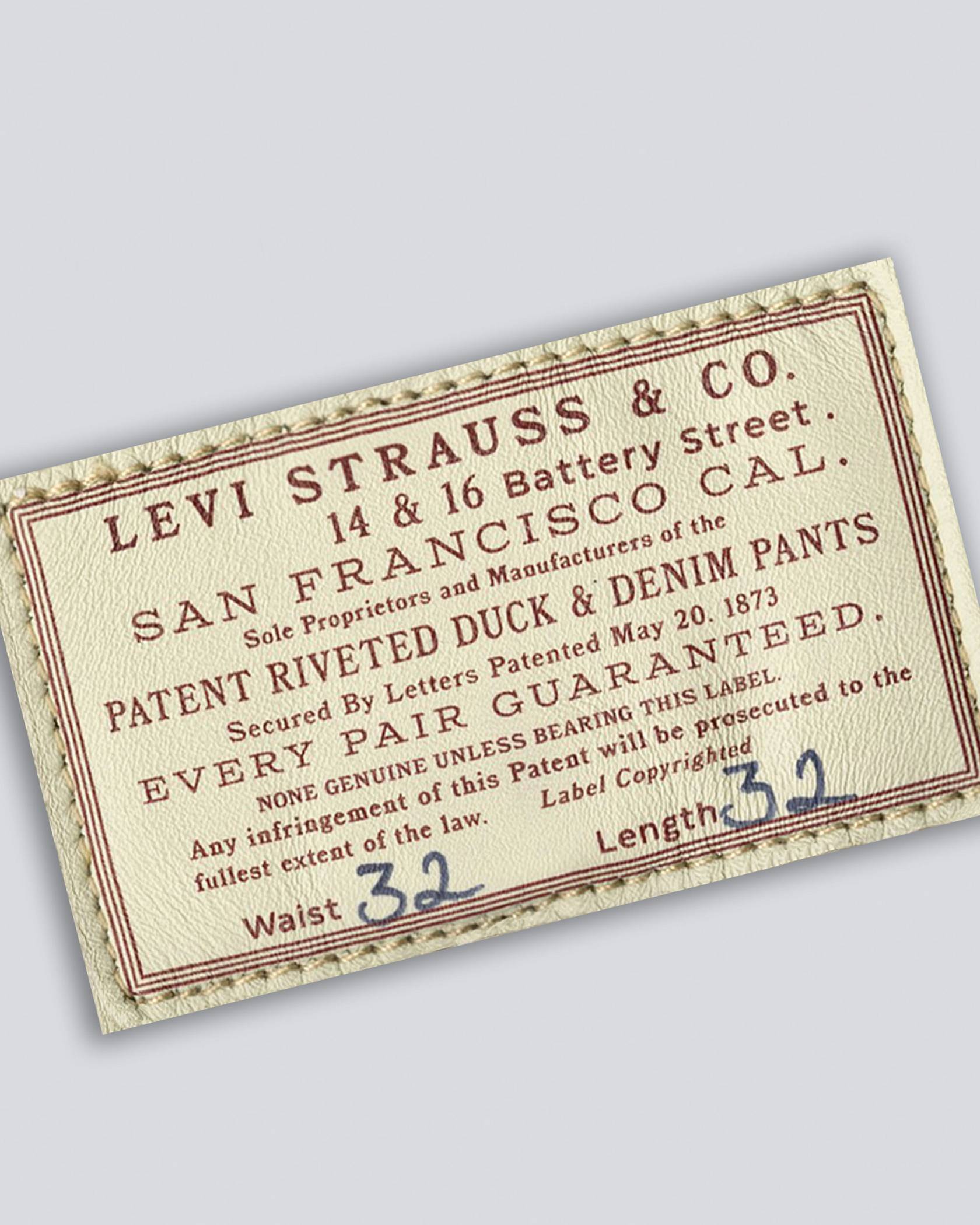 The "Oldest" Jeans You'll Ever Wear​
Our 1873 XX Waist Overalls are crafted of natural indigo 9oz. Plain Selvedge Loomstate Denim. They feature a single back pocket without an Arcuate stitch, a center-back leather patch, an unriveted center-back cinch and a watch pocket on the waistband. Other period details include a gusset at the crotch, unbranded rivets and sew-on buttons, all-denim pocketing and exposed selvedge at the waistband.
In support of other details we imagine representing the first pair of jeans made after the patent was granted, we intentionally omitted the Arcuate stitching on the back pocket and the branding on the buttons. We limited branding to the back leather patch. They were complete.
Yes, the pair of jeans that started it all. ​