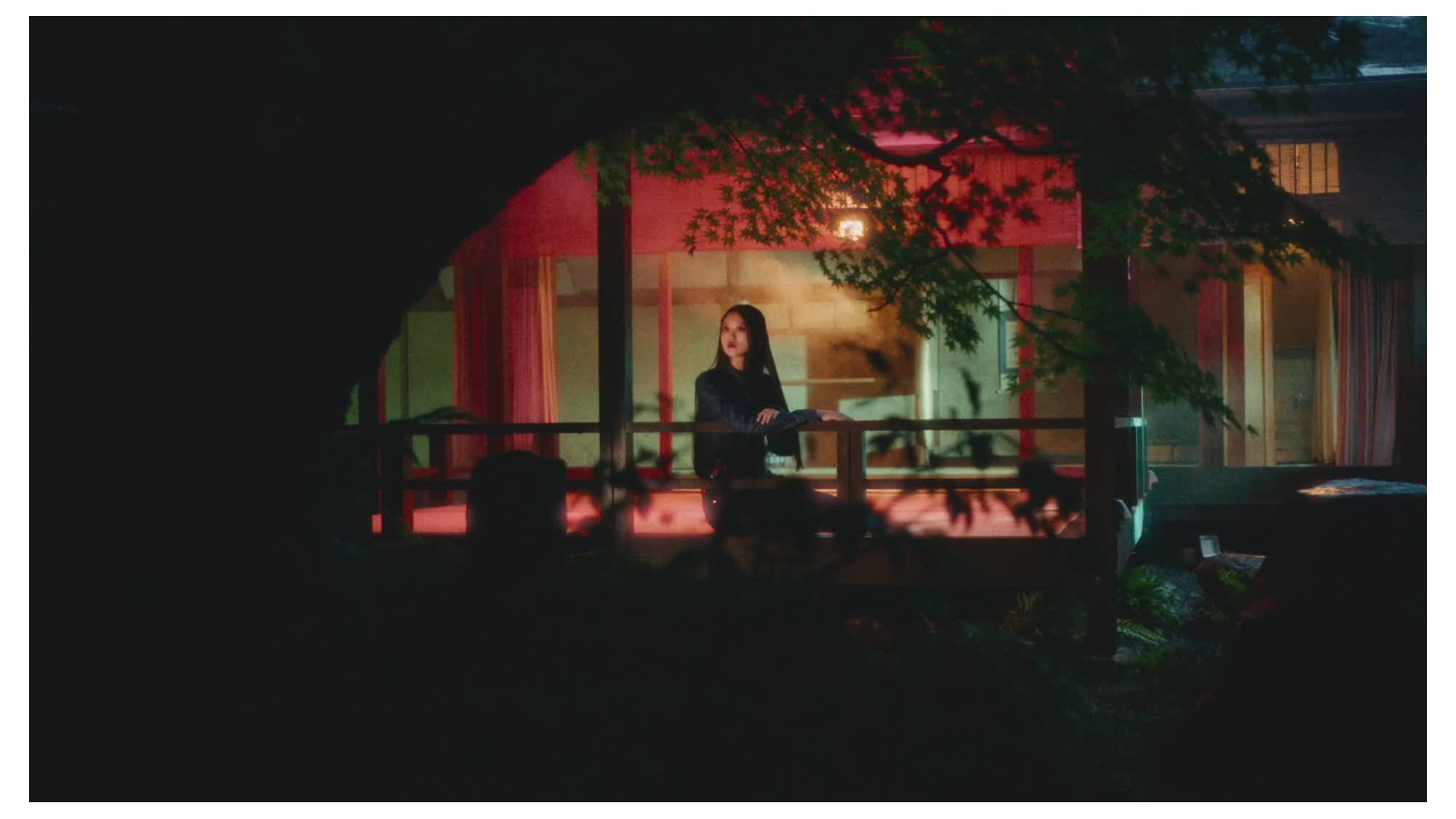 KENZO and Levi's® come together for Fall 2023 capsule collection. Co-designed by NIGO, artistic director for KENZO and long-time Levi's® collaborator, the collection epitomizes 'real-to-wear' functionality. An avid collector of historical garments, NIGO's expansive personal archive in Japan includes many original Levi's® workwear pieces. His passion for denim and its place in fashion history evokes founder Kenzo Takada's love for the ease and democratic spirit of denim. Together, these components form a conversation between Americana, Japanese construction, and the heritage of Kenzo Takada.
Fusing the cultural heritages of the fashion house and our Americana roots, the denim-focused collection is suspended between the traditions and innovations of East and West. Blending classic workwear with historical Japanese dressmaking, the expansive wardrobe is crafted mainly in Kaihara premium Japanese denim and inspired by the design ethos of founder Kenzo Takada.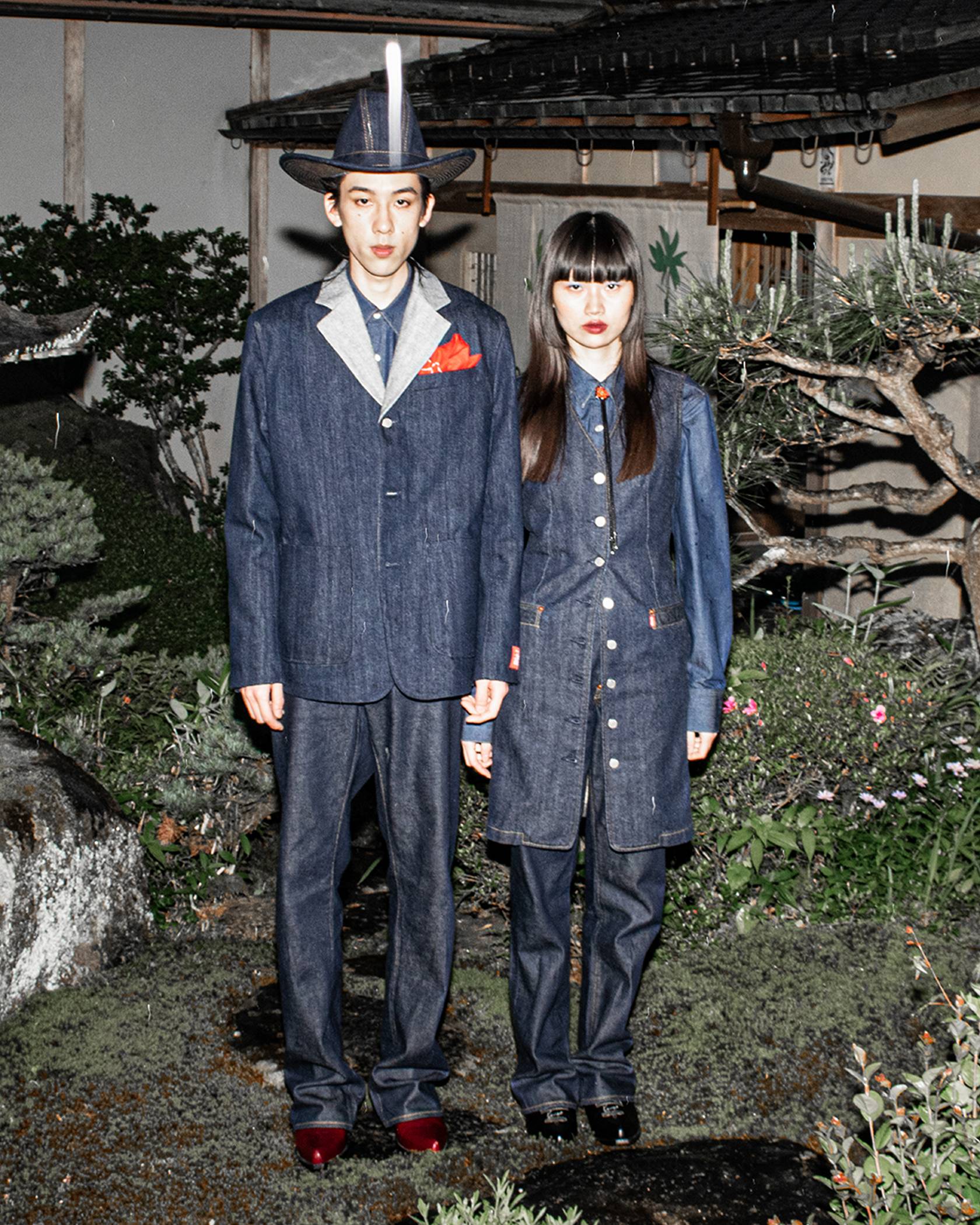 Pieces throughout the collection are adorned with co-branded marquee, uniting the Levi's® Two-Horse Pull iconography with KENZO's signature logo. Special features include metal Levi's® button shanks embossed with KENZO's emblematic Boke flower, back pockets with Levi's® signature arcuate stitching and embroidered KENZO name badges, nodding to workwear uniforms in the early 20th century.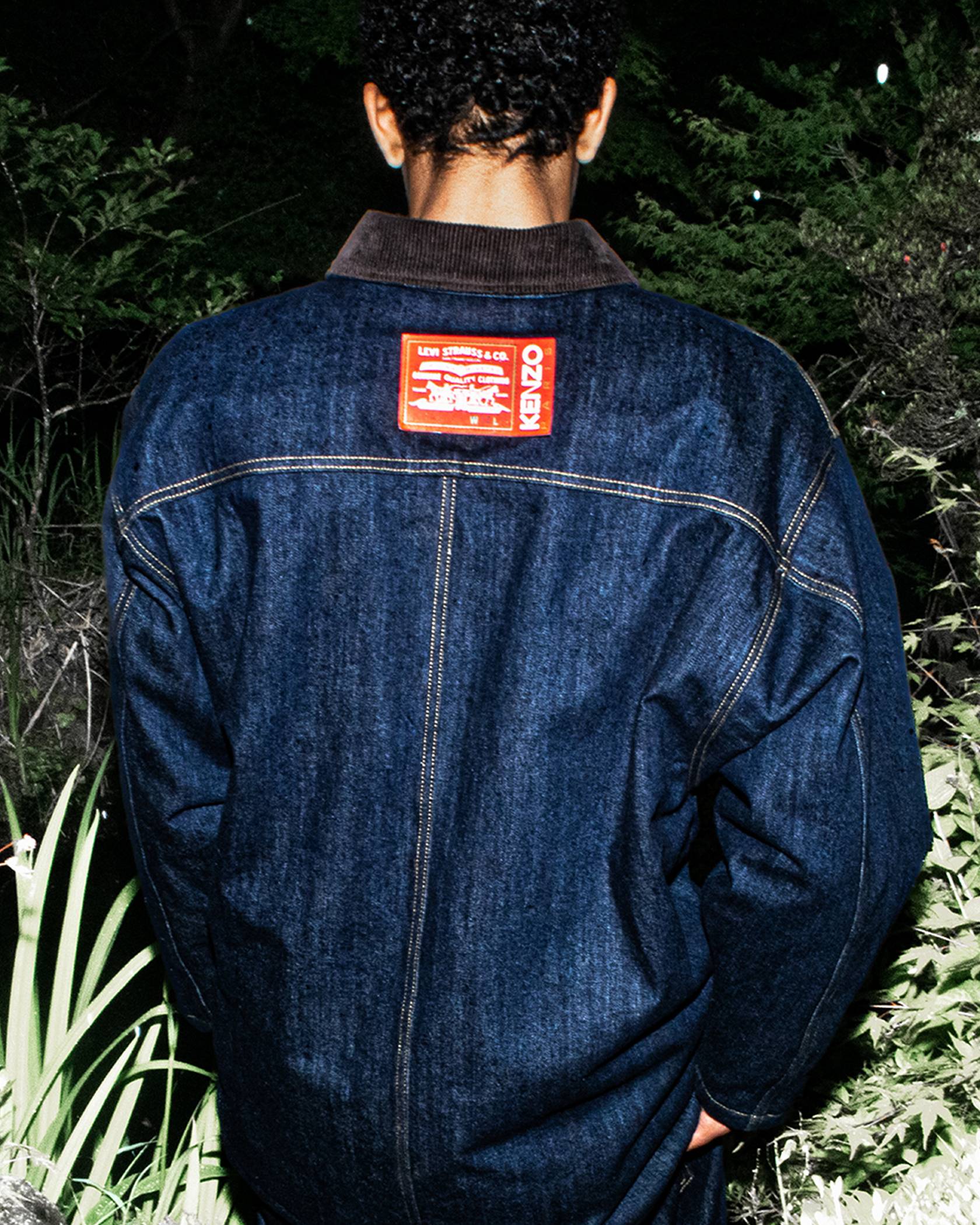 Archival inspired pieces meet Japanese construction and tailoring. Gender inclusive pieces include a Reversible Denim Jacket with detachable faux fur collar and a Fringe Jacket with western yokes, both inspired by archival pieces from KENZO's JUNGLE line in the 1980's. The first Levi's® Type II Trucker Jacket from 1967 has been reimagined in red satin and completed with western detailing and Boke flowery embroidery on the back. The second Type II Jacket is offered in a vintage wash completed and completed with hand-distressing in Japan. Finishing off the outerwear are two Denim Blazers, inspired by Bing Crosby's iconic denim tuxedo, a men's and version offered in indigo with a contrast collar.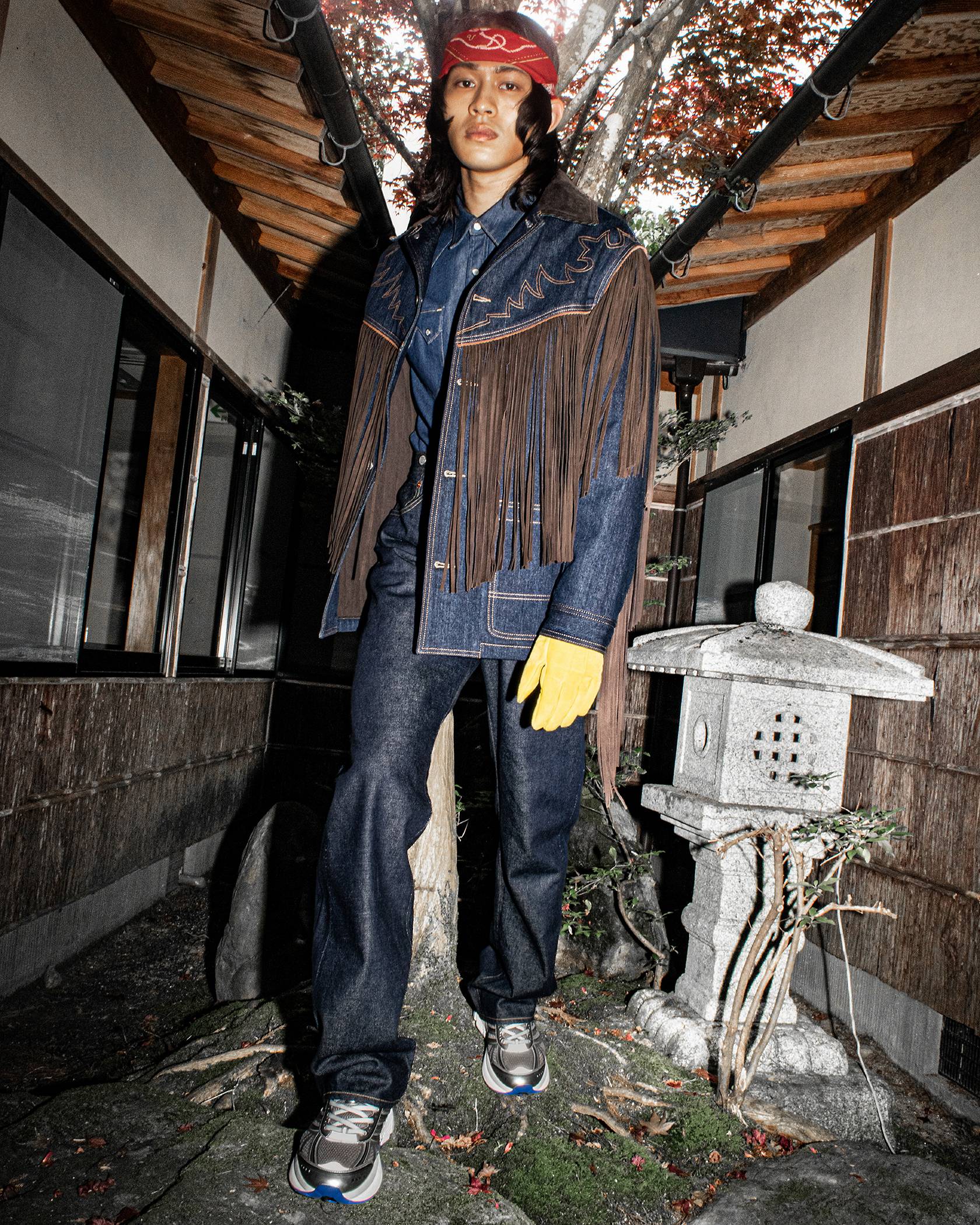 Leading off tops is a gender inclusive Western Shirt with sawtooth pocket detailing and an embroidered 'KENZO' name badge above the pocket as a nod to workwear uniforms. Next up is a classic pocket T-shirt in off-white with arcuate details, rivets, and graphic on the back, along with a sleeveless button-down Denim Dress and Denim Overalls, both offered in dark indigo rinse. Bottoms include two 501® 1933 jeans – a dark indigo pair with attached suspenders and a vintage wash pair with hand distressed detailing to match the trucker. Closing out the collection is a red Western Bandana, fusing Levi's® iconography with that of the Maison.
The KENZO x Levi's® campaign exemplifies the East-meets-West philosophy rooted throughout the collaboration. Shot by Japanese filmmaker Umi Ishihara – whose work fuses documentary and fiction styles – the collection is captured through cinematic film in two traditional sansou mountain villas on location in Kyoto. Accompanying the film are a series of still images captured by Mongolian photographer Ryu Ika, who highlights the collection through her inimitable everyday lens.
The KENZO x Levi's® collaboration launches worldwide on October 4th, 2023 and will be available for purchase on Levi.com, the Levi's® App, select Levi's® stores, KENZO boutiques, KENZO.com and select KENZO partner stores.