Levi's® X Emma Chamberlain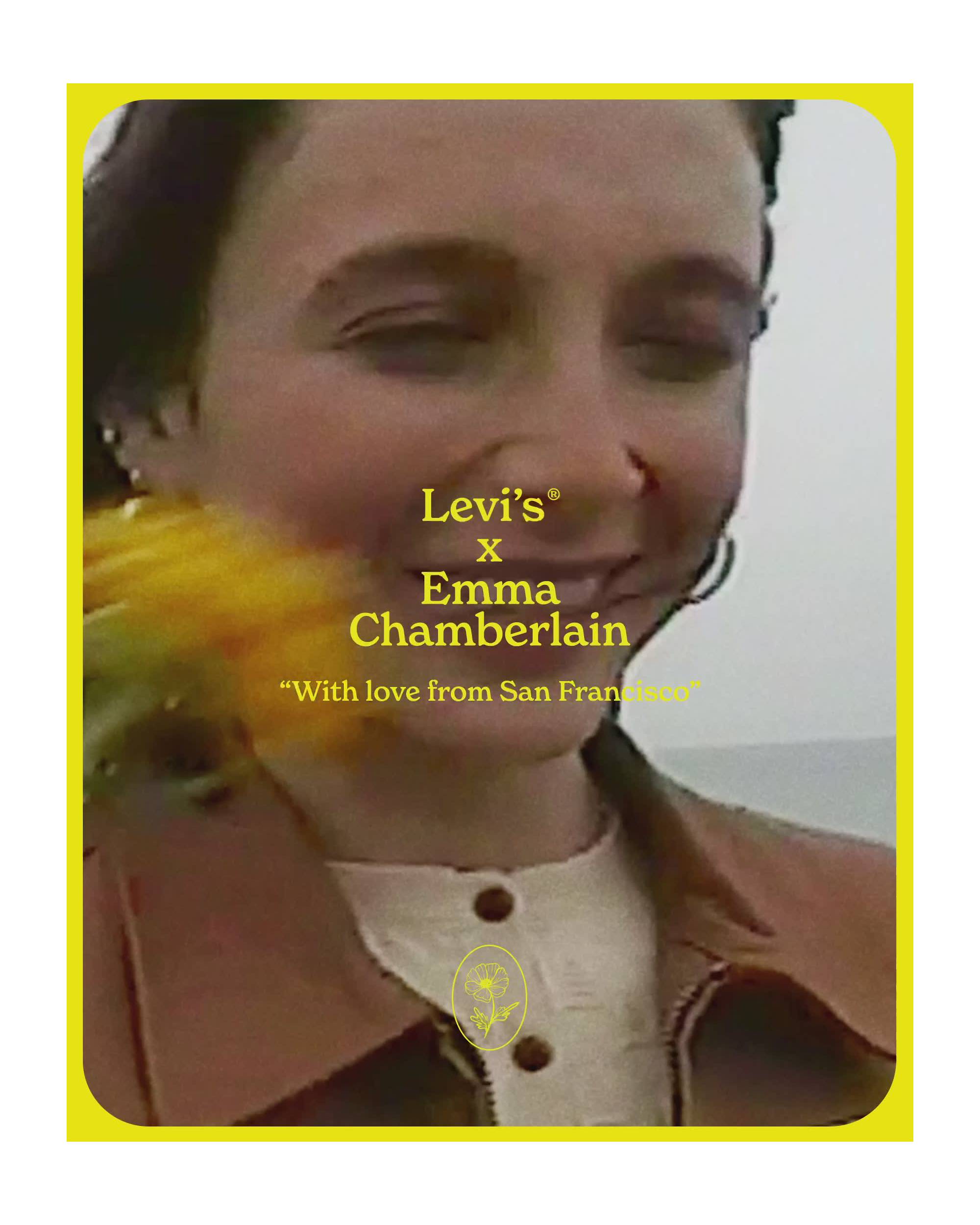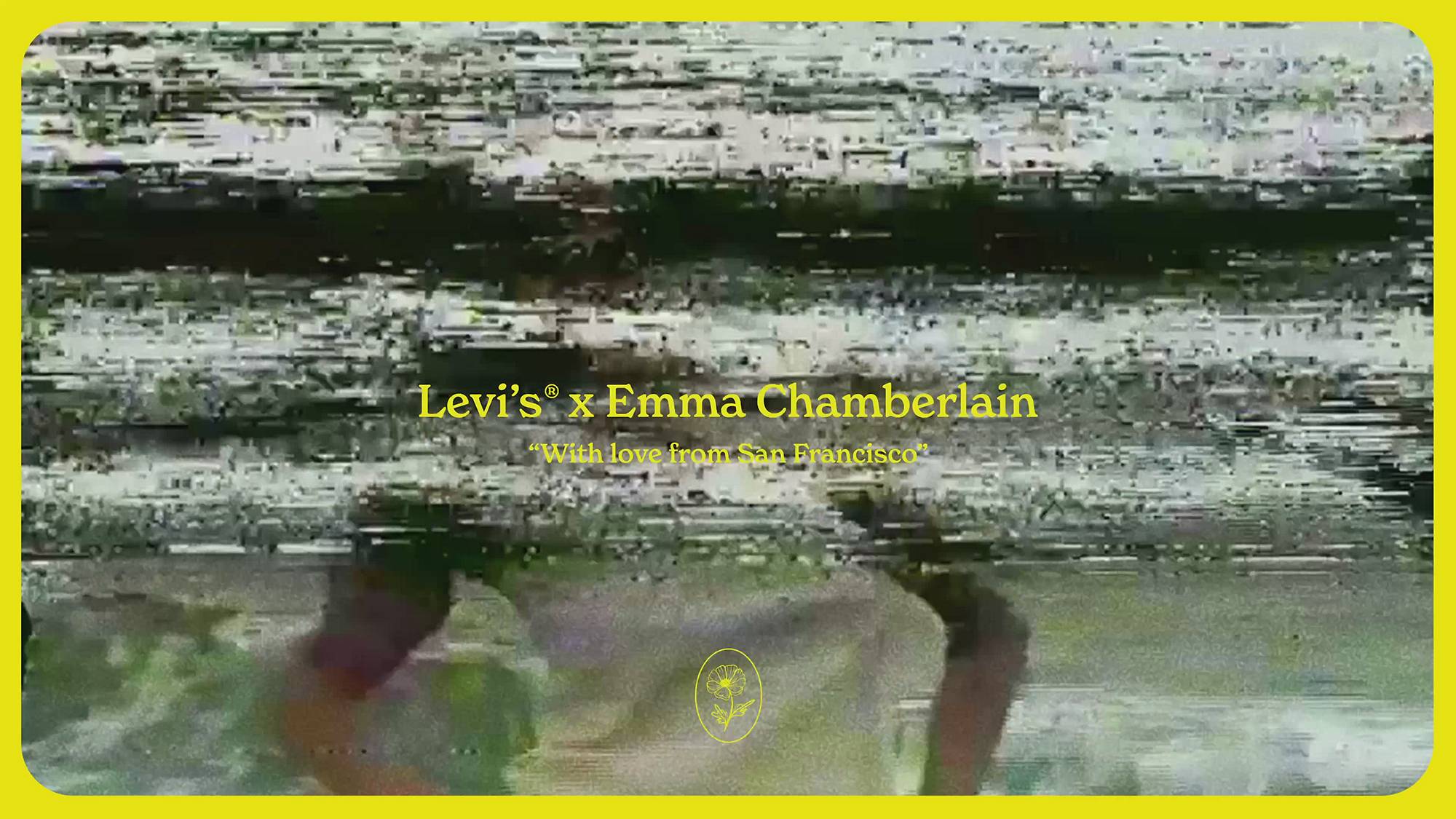 DISCOVER THE STORY BEHIND THE NORTHERN CALIFORNIA-INSPIRED COLLECTION.
"I would say this collection is nostalgic, outdoor-inspired and timeless," explains multi-hyphenate and caffeine enthusiast Emma Chamberlain, who can now add designer to her ever-expanding resume. In her free time, when she's not recording her binge-worthy podcast, "anything goes" and or conceptualizing new must-haves for her coffee lifestyle brand, Chamberlain Coffee, Emma designed an exclusive collection of laid-back looks for Levi's®.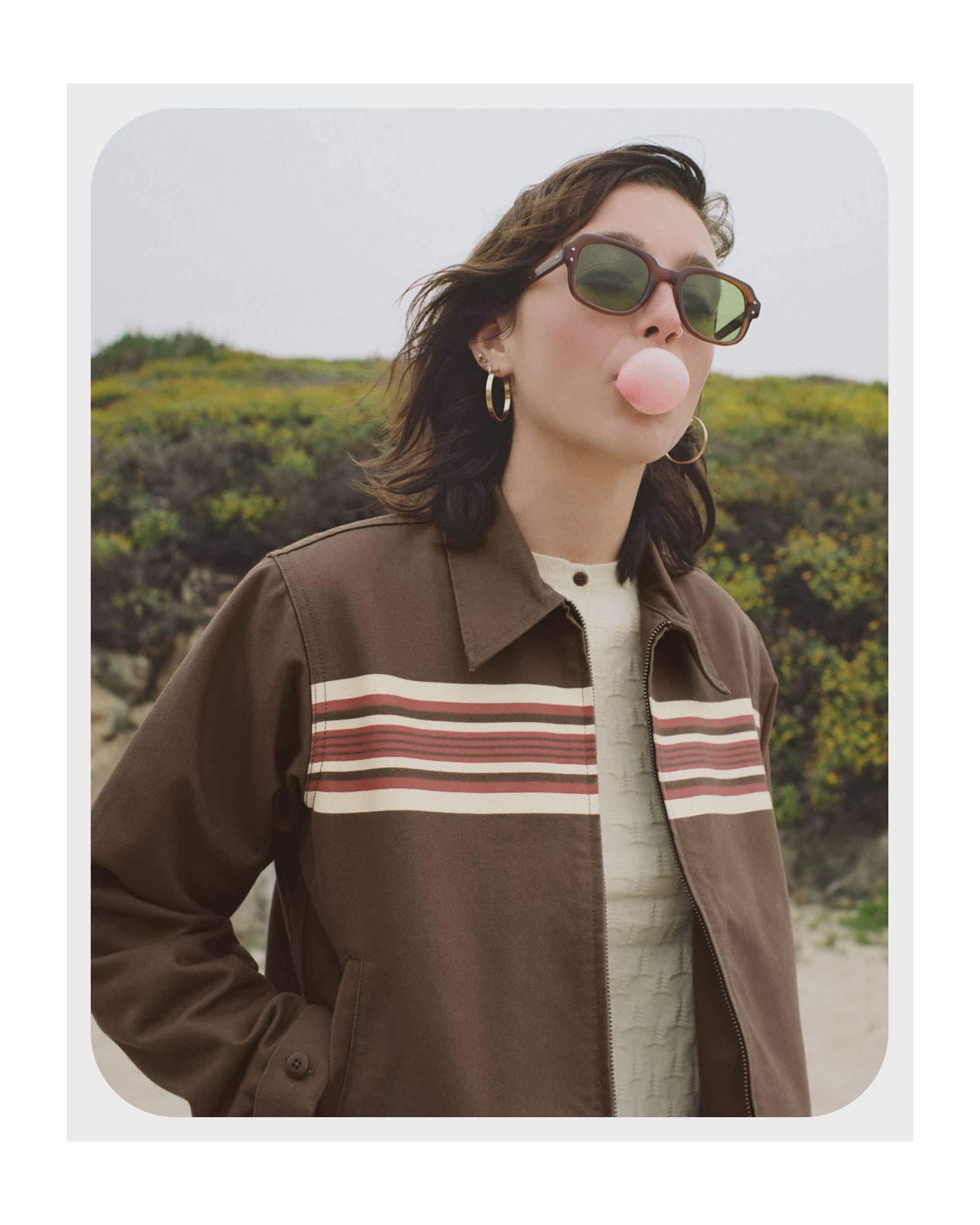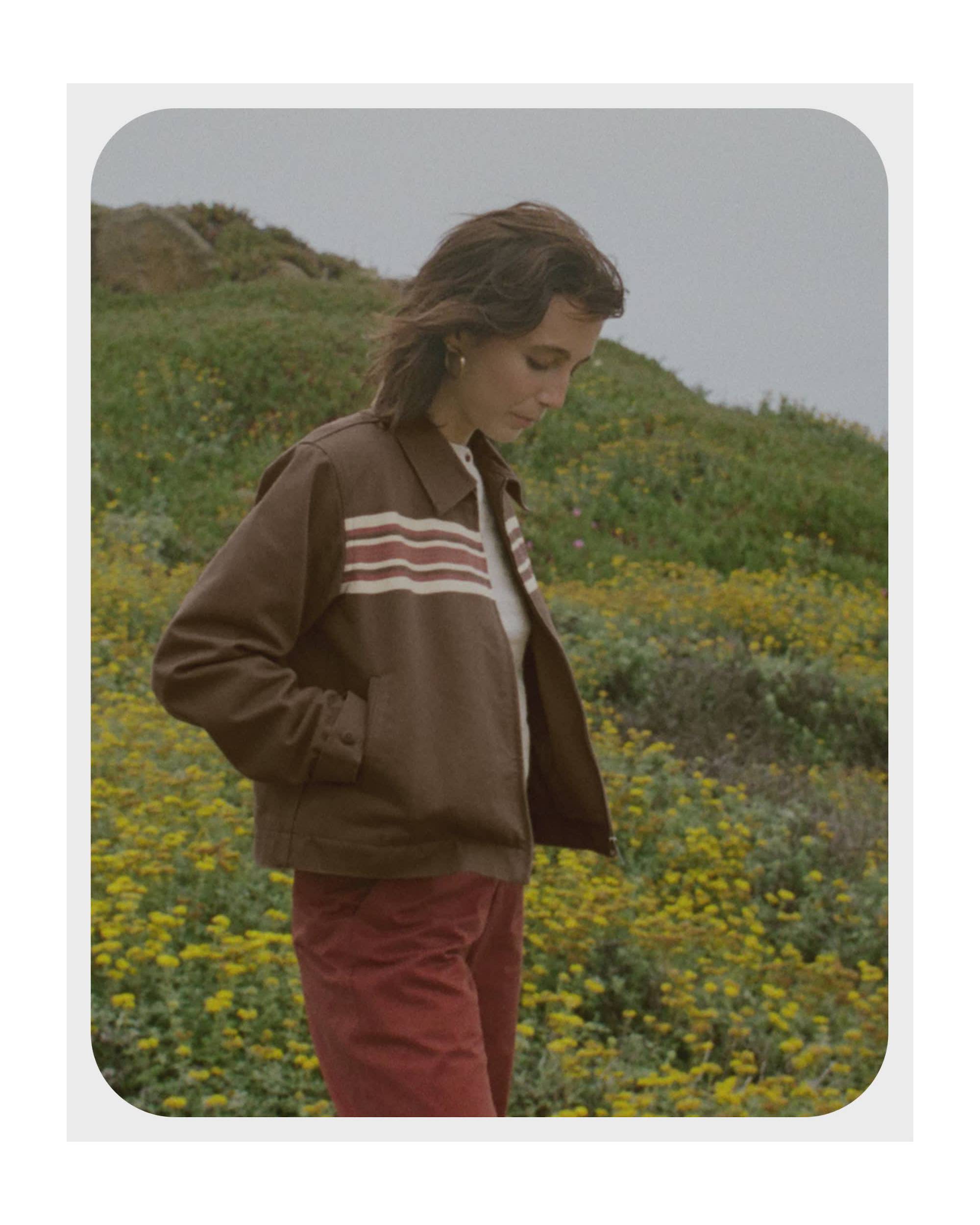 Paying homage to the natural landscape of her home state, Emma channeled her energy into crafting six mix-and-match separates inspired by pieces she's loved and lived in. "I was really inspired by the fact that Levi's® and I are both from the San Francisco area and I wanted to lean into what makes Northern California so special," she explains while overlooking a foggy bluff. "All the pieces sort of remind me of things that I would freak out over if I saw them at the thrift store. I wanted them to have classic silhouettes that you could wear for the next ten years and never get sick of. I think all these pieces are very timeless like that."
LEVI'S® GAVE ME SO MUCH FLEXIBILITY AND BASICALLY TOOK MY WILD IDEAS AND JUST MADE THEM REAL.
While Emma Chamberlain is naturally creative-minded, when it came to designing the collection, she was initially daunted by the limitlessness of her own imagination. "It was really overwhelming in the beginning because I've never had that much creative freedom when it comes to designing clothing," she admits with a shy smile. "Levi's® gave me so much flexibility and basically took my wild ideas and made them real. It was literally magical." Once she found her groove, the collection just came together naturally.
Making a nod to the legendary redwoods, the expansive Pacific ocean, and all of the natural world in between, the collection features earthy hues, cozy-core styling, and a signature woodsy print inspired by the rings of a tree. "I've always found that to be such a mesmerizing natural pattern," she explains about the print. "It's kind of a beautiful thing that nature creates such a special, intricate pattern."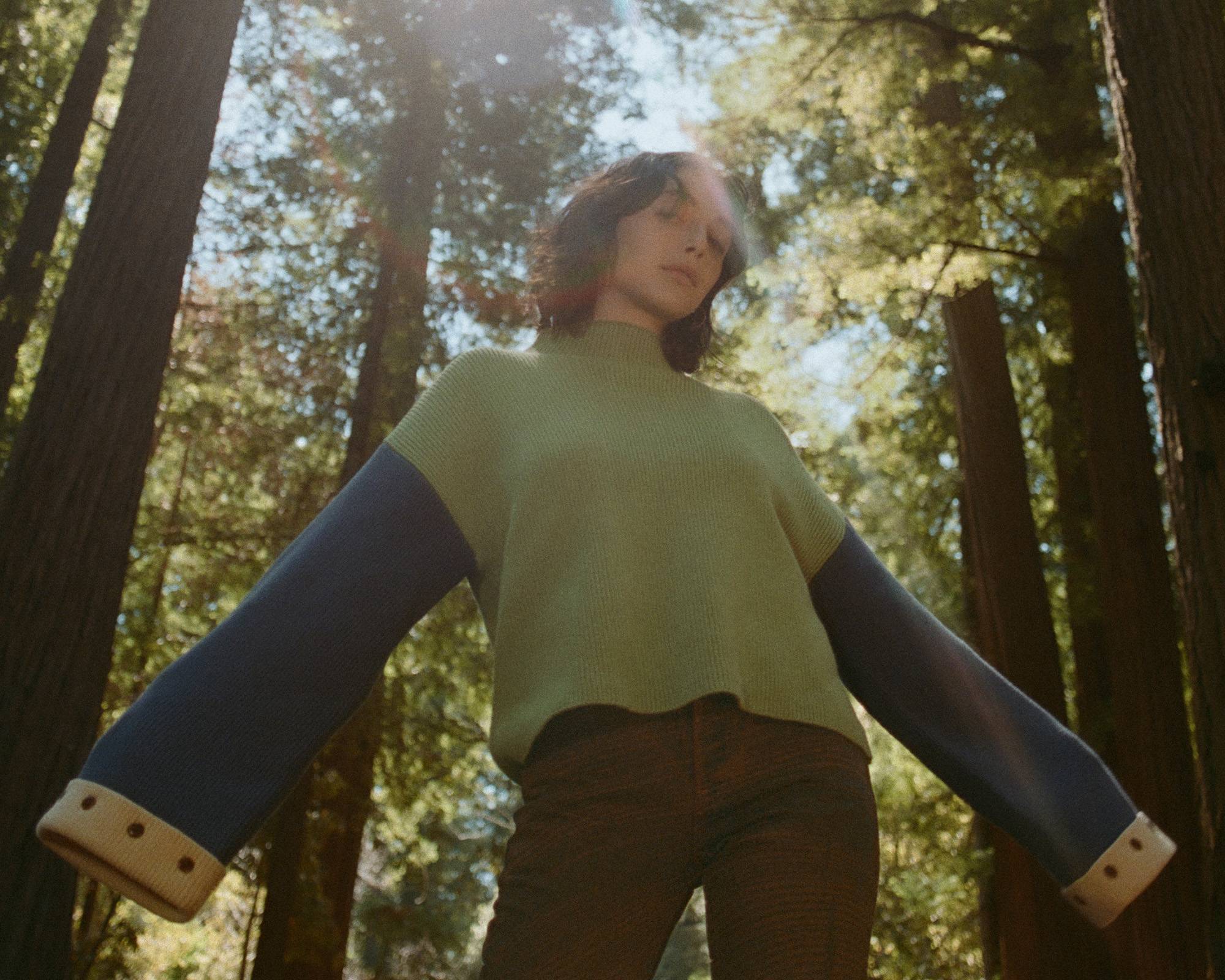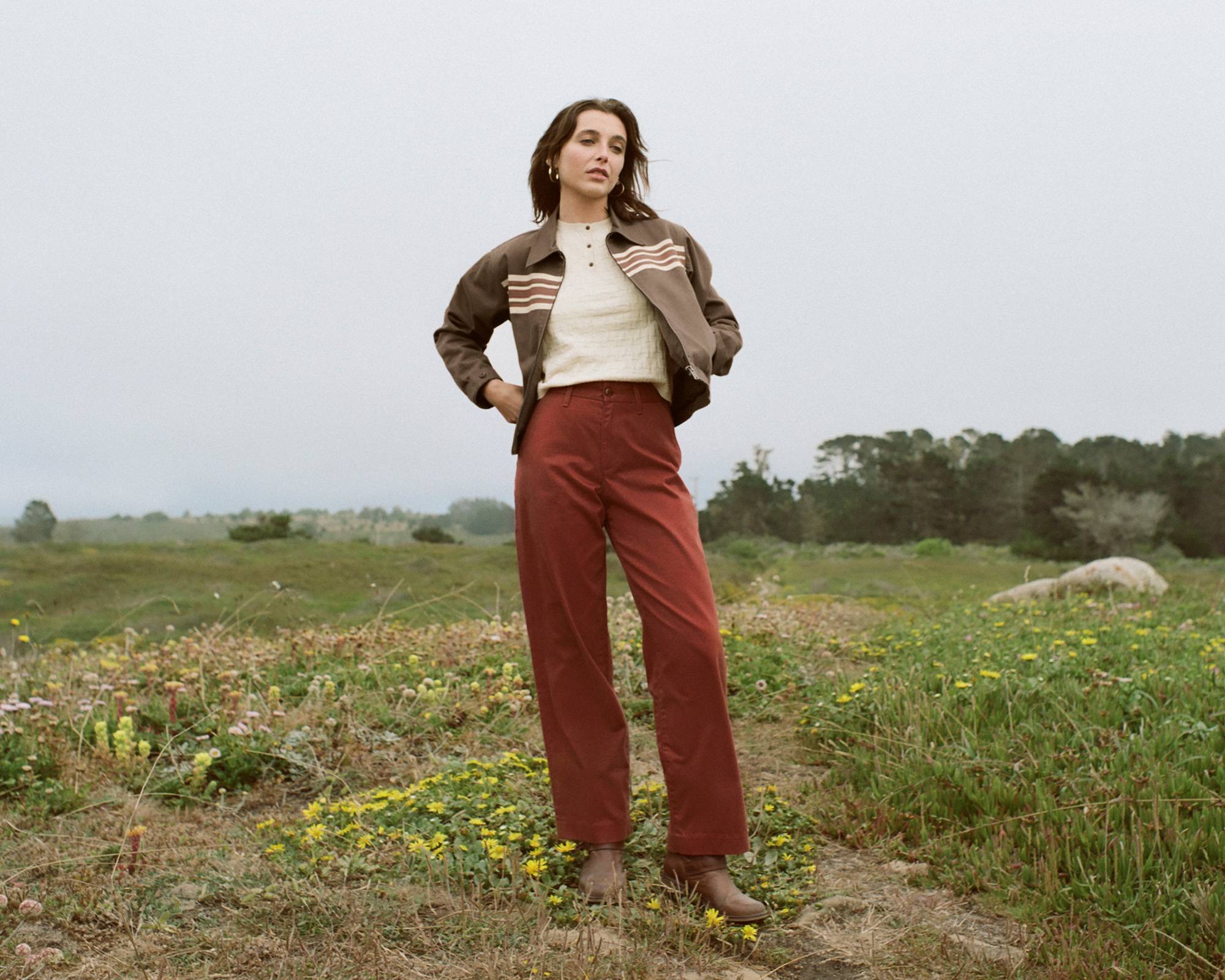 The collection includes a versatile jacket that looks like "a cool jacket that you stole from your dad's closet," a color block sweater with button details, an easy sweater vest, workwear-inspired pants, a cool-hued skirt and, of course, jeans that she modeled after her favorite vintage pairs.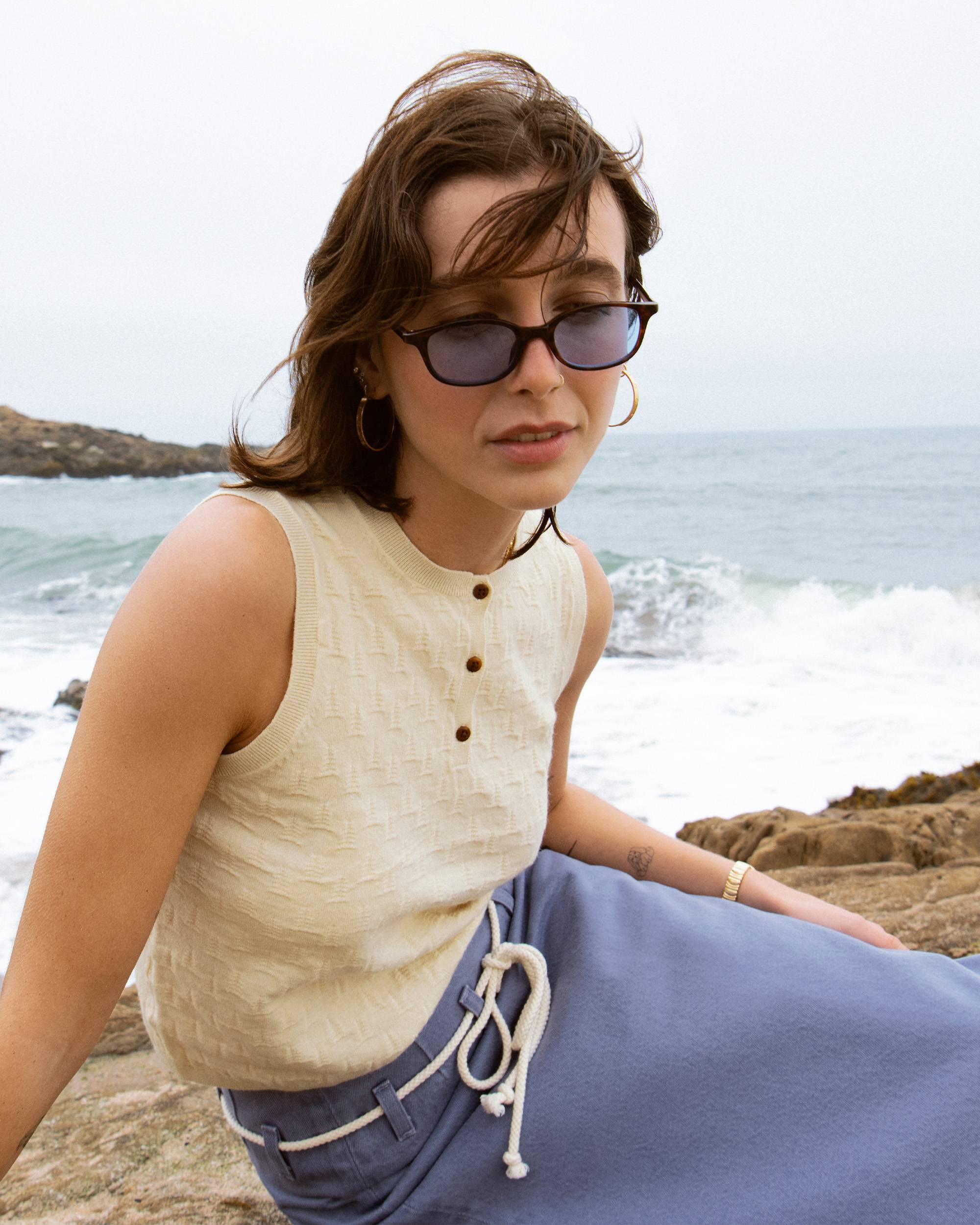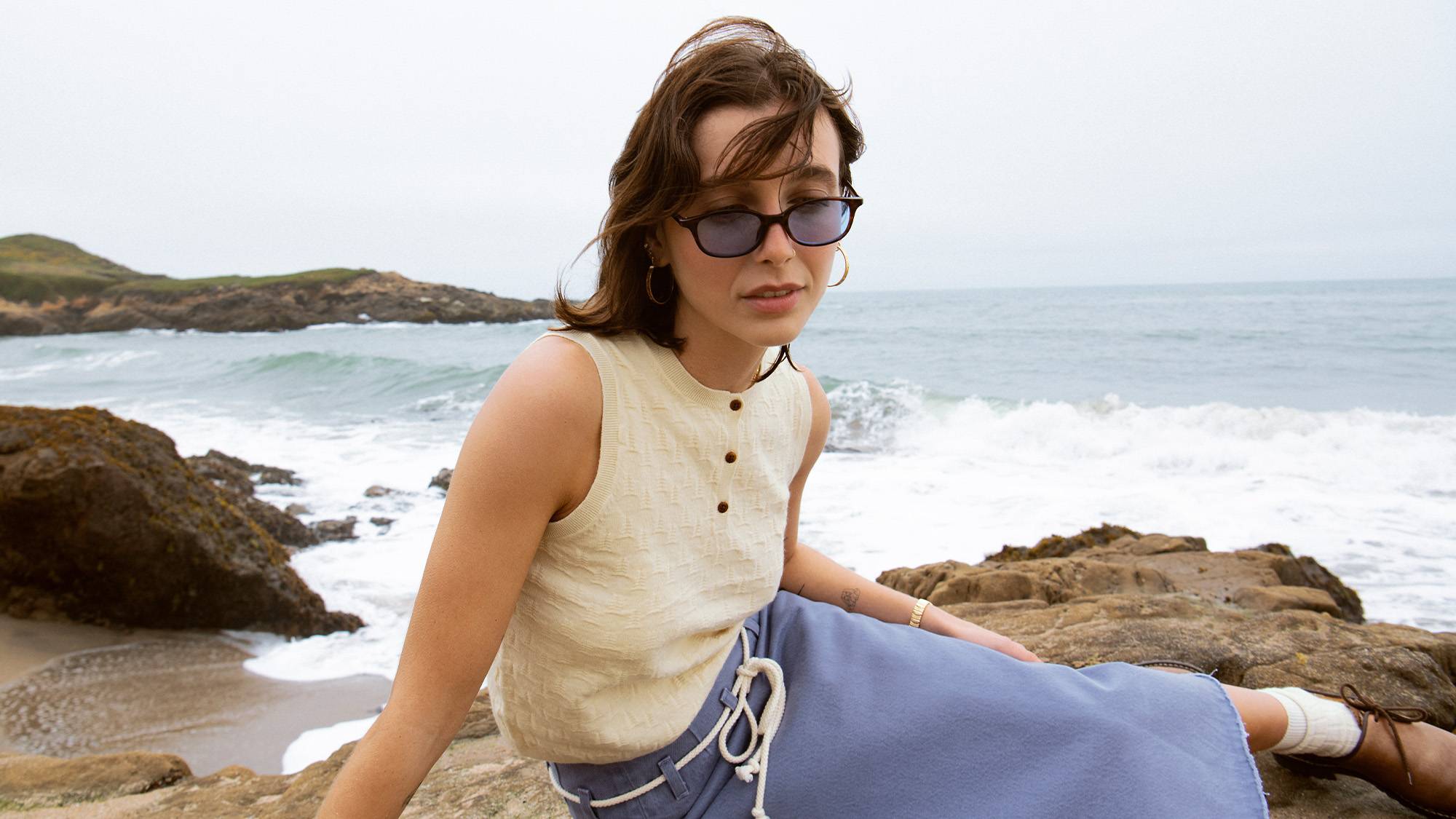 But, what's Emma's favorite piece from the collection? " I am so obsessed with the skirt," she exclaimed enthusiastically. "It is the perfect length. It is the perfect fit. It is so comfortable. Like, that is my dream skirt. And I mean, every piece is incredible, but that skirt."

Collection available on Thursday, September 28th on Levi.com, the Levi's® App, and at Levi's® Stores at Levi's® SoHo, Levi's® Market St. in San Francisco, Levi's® Century City, Levi's® Michigan Ave, Levi's® University Village in Seattle, Levi's® Dallas Northpark, and Levi's® Valley Fair in Santa Clara.