Levi's® x Barbie Ferreira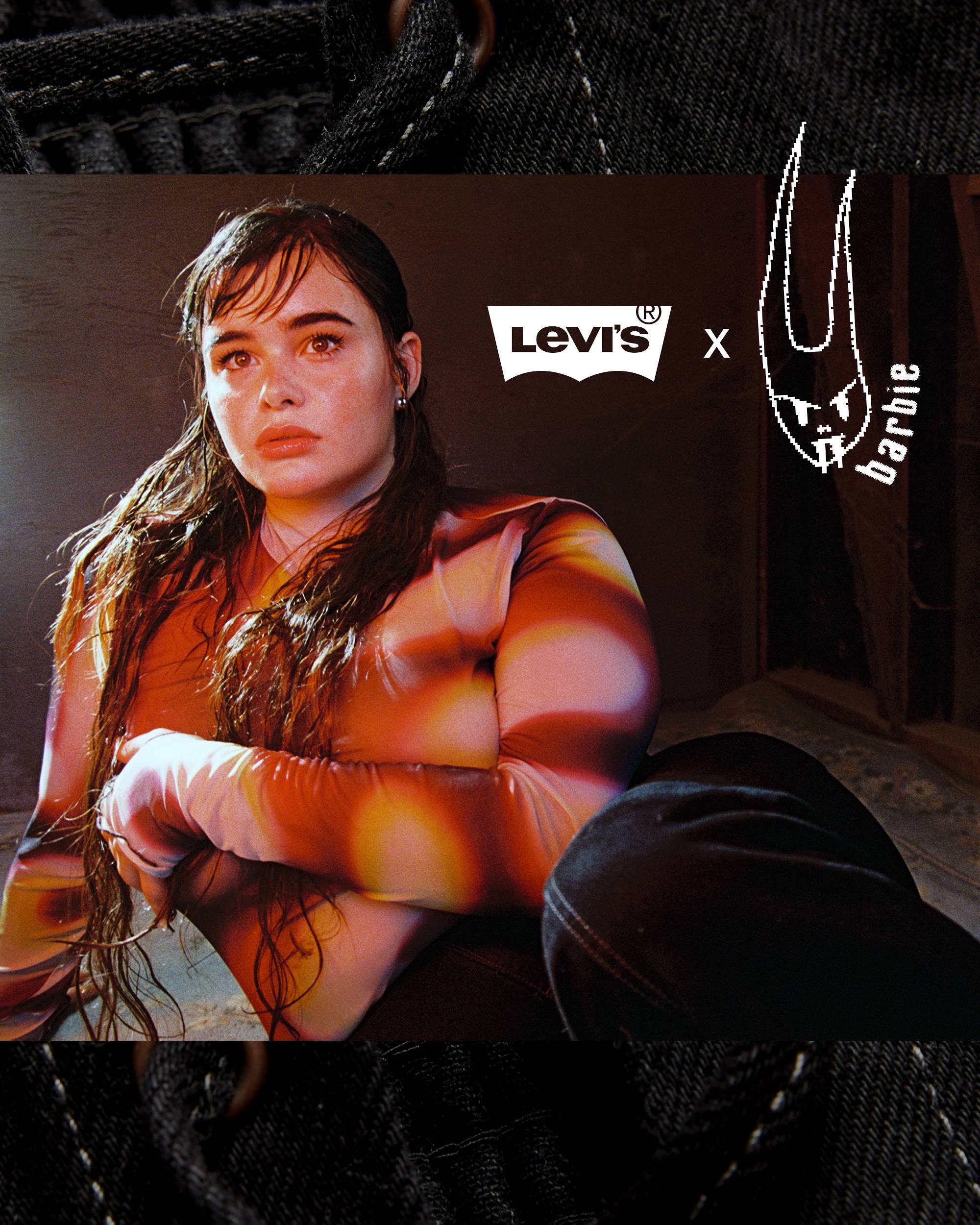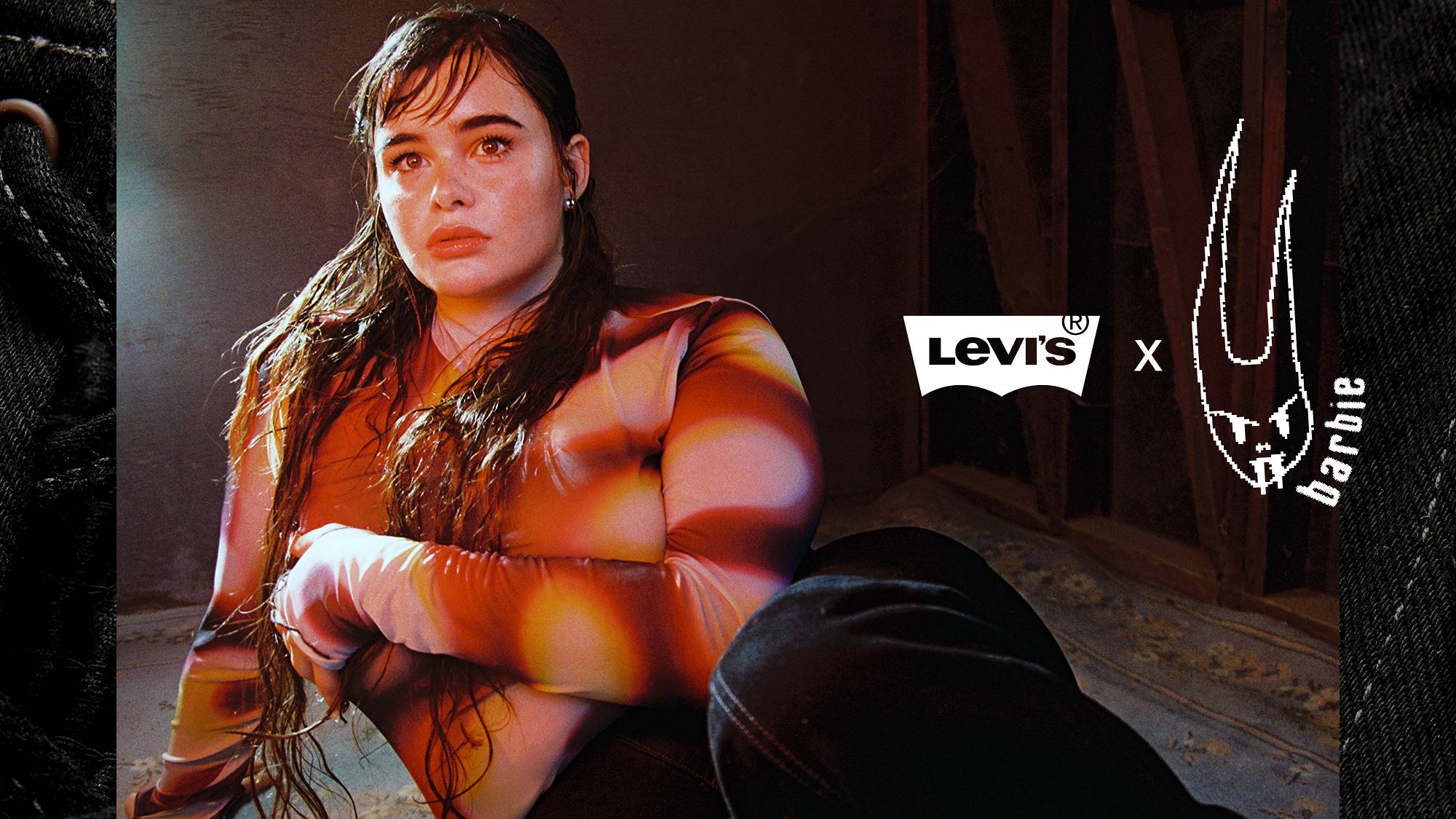 Welcome to Barbie Ferreira's subversive world. The actress and style icon applies her creative vision to a '90s inspired collection. This eight-piece range brings her imagination and sketches to life with her favorite color palettes and fits – Featuring bold bunny graphics, lace-up details, striking all-over prints, and her take on our iconic 501® Jean.
The campaign was captured by Barbie's longtime collaborator and friend, Petra Collins. Her signature approach to lighting and texture immerses the collection into a dark, moody atmosphere presented with a beautiful, otherworldly touch.
Starting with her imagination and sketches, Barbie worked closely with our design team to bring her creative vision to life. The eight-piece range features tops, bottoms, outerwear, and accessories inspired by the '90s – equipped with her bold bunny logo, lace-up detailing, and eye-catching prints.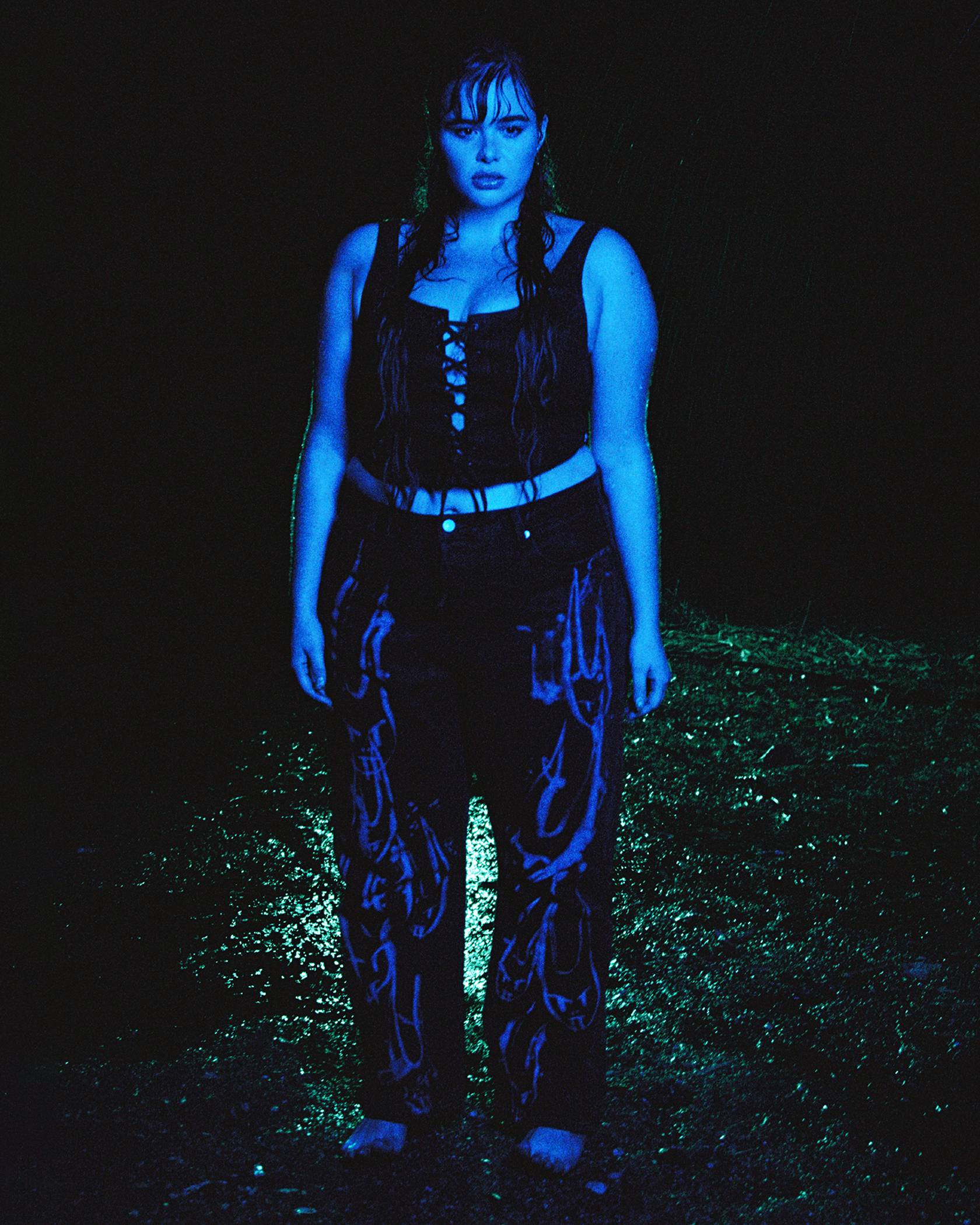 Immerse yourself in the collection – Tops include the Long Dress Coat crafted from washed black denim, a glow in the dark Oversized Bunny Tee, a mesh Second Skin Top with an amoeba style print, and the Lace-Up Corset. For bottoms, our '90s 501® Jean undergo Barbie's creative touch with her bunny logo in a bleach splatter effect. A midrise Lace-Up Flare Jean and a chartreuse pleated Skirt round out the offering's bottoms. A reversible Tulip hat with chartreuse denim on one side and the same amoeba print on the other tops off the collection.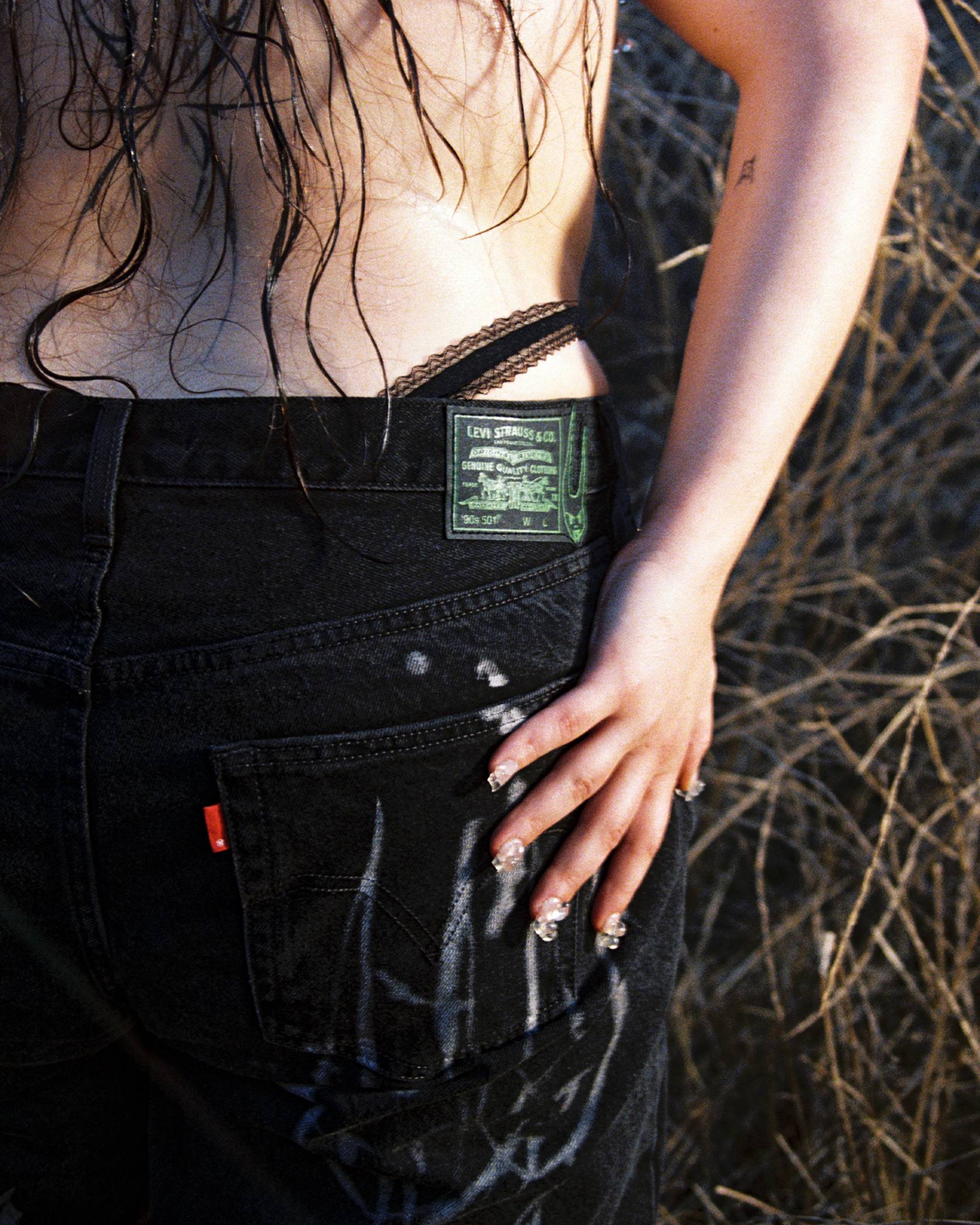 The Levi's® x Barbie Ferreira collaboration launches worldwide on November 17th, 2023 and will be available for purchase on Levi.com, the Levi's® App, select Levi's® stores, and wholesale.
US: Levi.com, Levi's® App, Levi's® Century City Store, Levi's® Soho Store, Levi's® Michigan Ave Store, Levi's® Market St Store, Levi's® Brickell Store, Levi's® Fashion Valley Store, Levi's® The Domaine Store, Levi's® NorthPark Center Store, Levi's® The Galleria Houston Store, Urban Outfitters
CANADA: Levi.com, Levi's® App
UK: Levi.com, Levi's® App, Levi's® London Soho Store, Levi's® Lab London Store, Selfridges
GERMANY: Levi.com, Levi's® App, Levi's® Memhardstraße Store
FRANCE: Levi.com, Levi's® App, Levi's® Champs-Élysées Store, La Samaritaine
ITALY: Levi.com, Levi's® Milan Popup Store
NETHERLANDS: Levi's® 9 Streets Store
BELGIUM: Levi's® Antwerp Store
SPAIN: Levi's® Paseo Gracia Beacon Store, Levi's® Preciados Store
POLAND: Vitkac
INDIA: Levi.com, Levi's® MOI Store, Levi's® AMBI Store
SOUTH AFRICA: Levi.com, Levi's® Waterfront Store, Levi's® Sandton Store
ISRAEL: Levi's® Tel Aviv Store
DUBAI: Levi.com, Levi's® Dubai Mall Store, Dropkick
THAILAND: Levi.com, Levi's® ICONSIAM Store
SINGAPORE: Levi.com, Levi's® ION ORCHARD Store
JAPAN: Levi.com, Levi's® Harajuku Store
AUSTRALIA: Levi.com, Levi's® Emporium Store, Levi's® Melbourne Central Store
HONG KONG: Levi's® Harbour City Store
TAIWAN: Levi's® J-Shop Store
CHINA: Levi.com, Levi's® Shanghai Beacon Store, Levi's® Wuhan Beacon Store
MEXICO: Levi.com, Levi's® CDMX Store
BRAZIL: Levi.com, Levi's® Morumbi Store