TRENDING
BLOG: LEVI'S® AUTHORIZED VINTAGE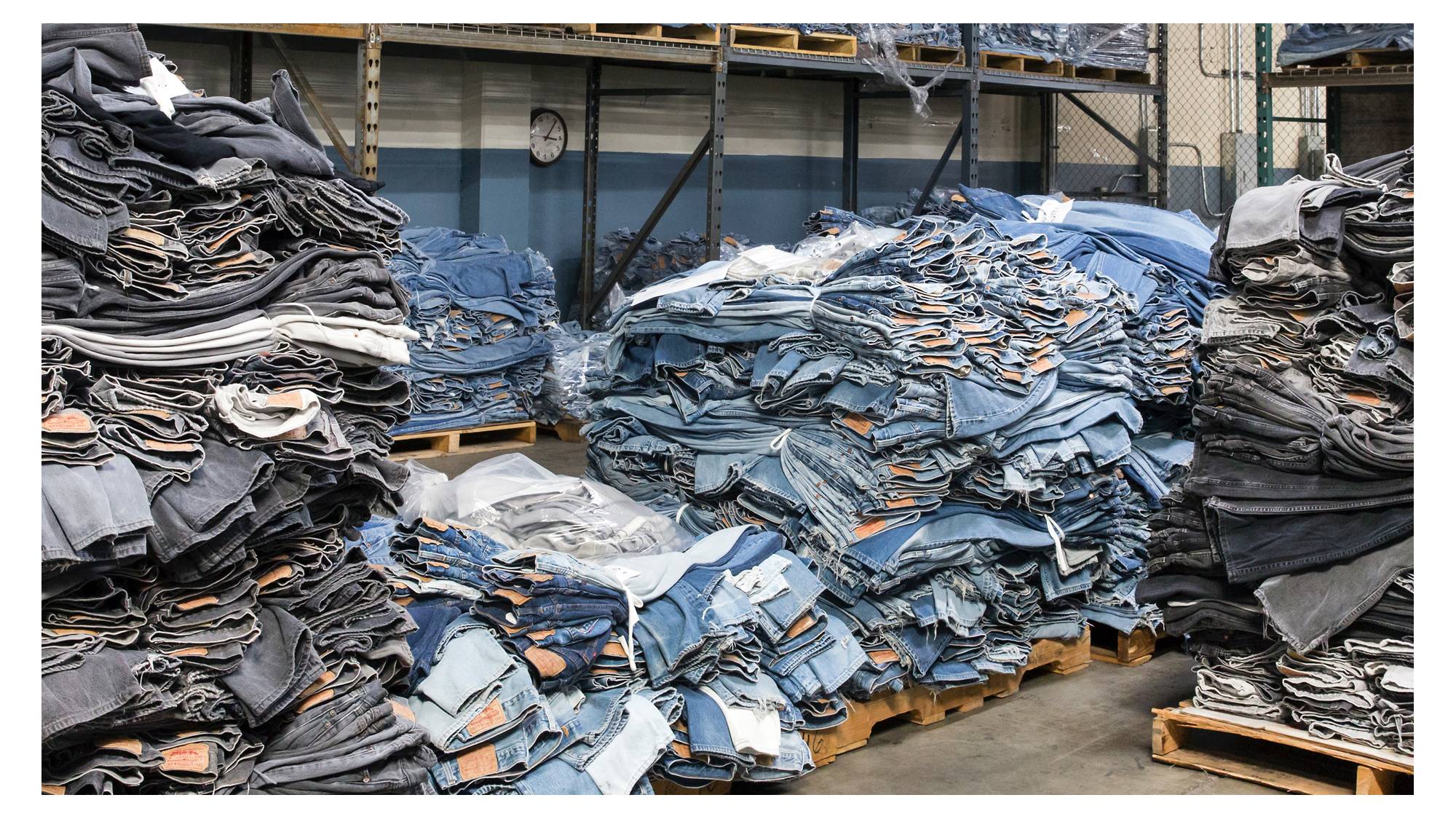 Vintage Levi's® jeans and jackets are some of the most coveted items for people shopping secondhand. So when Levi's® merchandiser Matt McGivern heard about a treasure trove of old-school garments, he knew he was on to something big.

Levi's® Authorized Vintage is our proprietary resale capsule in which we source and re-sell the most authentic pieces that have at least 30 years under their belts. We sat down with Matt to hear about the collection's history, its sustainability mindset and some of the coolest pieces he's come across.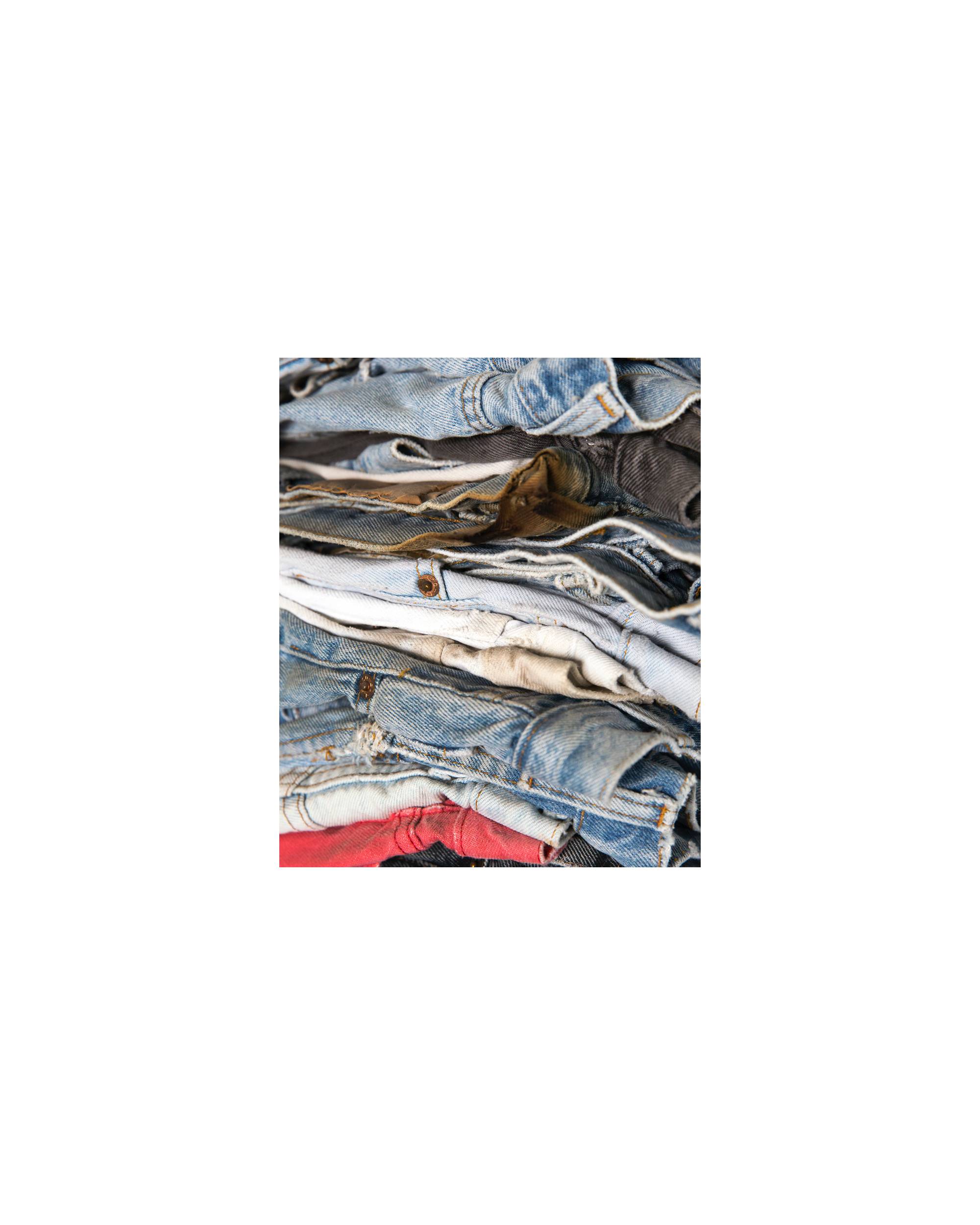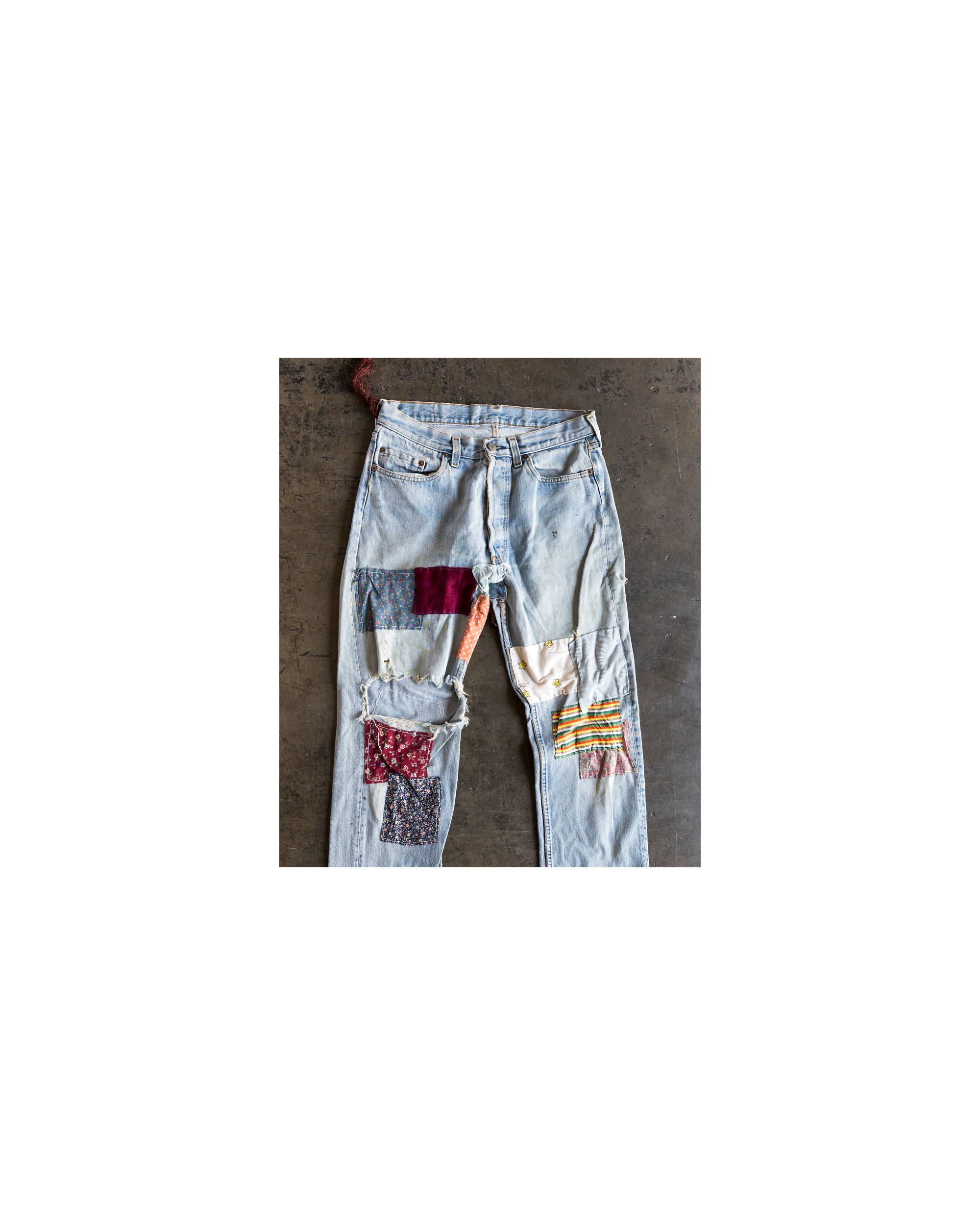 Q: How did Levi's® Authorized Vintage get its start?

A: I'd heard about a vintage dealer in LA who claimed to have more than 50,000 units of Made in the USA 501® Jeans and Trucker Jackets that he'd been storing over his lifetime. He was looking to get out of the game, and as a nice, fitting end to the story, he wanted to sell the products back to Levi's®. I went to LA a week later, to a really sketchy industrial area, and I met this guy called Jeff Fuller, who's become a good friend of mine. He told me his whole life story, how he started selling vintage clothes as a hobby. He'd travel to Europe, and back in the day, he was able to pay for things with jeans. He was making more money out of that than he was his day job, and he fully transitioned into buying and selling vintage Levi's®. He showed me what he had in his warehouse, and it was indeed this really impressive collection of products. Nobody's given me any information contrary to this, but it was probably the biggest hall of vintage Levi's® that existed. I think it was 55,000 units in total.


Q: What's the process of getting vintage jeans and jackets ready to sell in stores?

A: We work directly with a vendor called Keep It Here. First, we hand-select the garments and make sure that they're grade-A quality, made in the USA and from the '80s or '90s. We then send those units to Keep It Here, and they expertly repair, refurbish and wash them.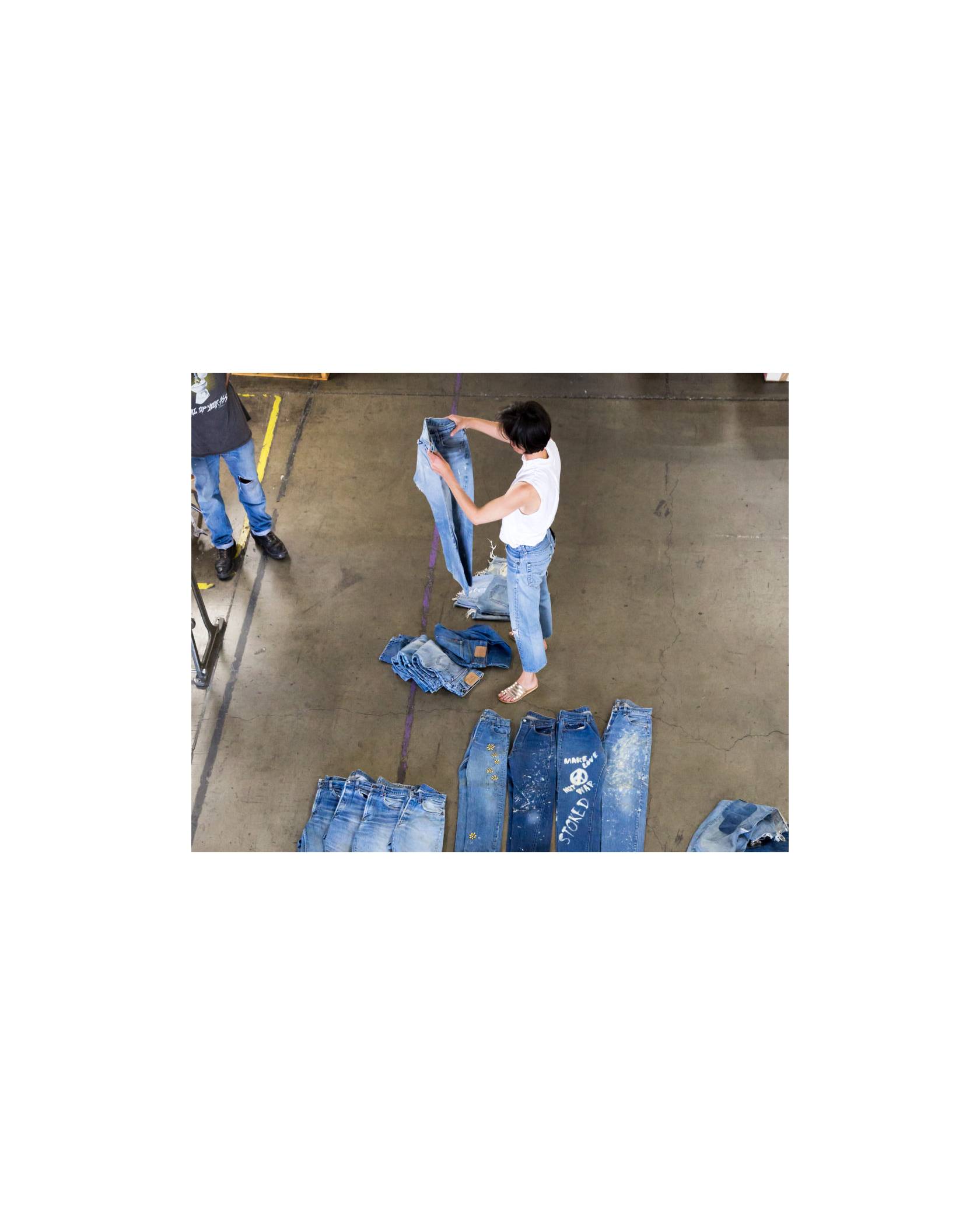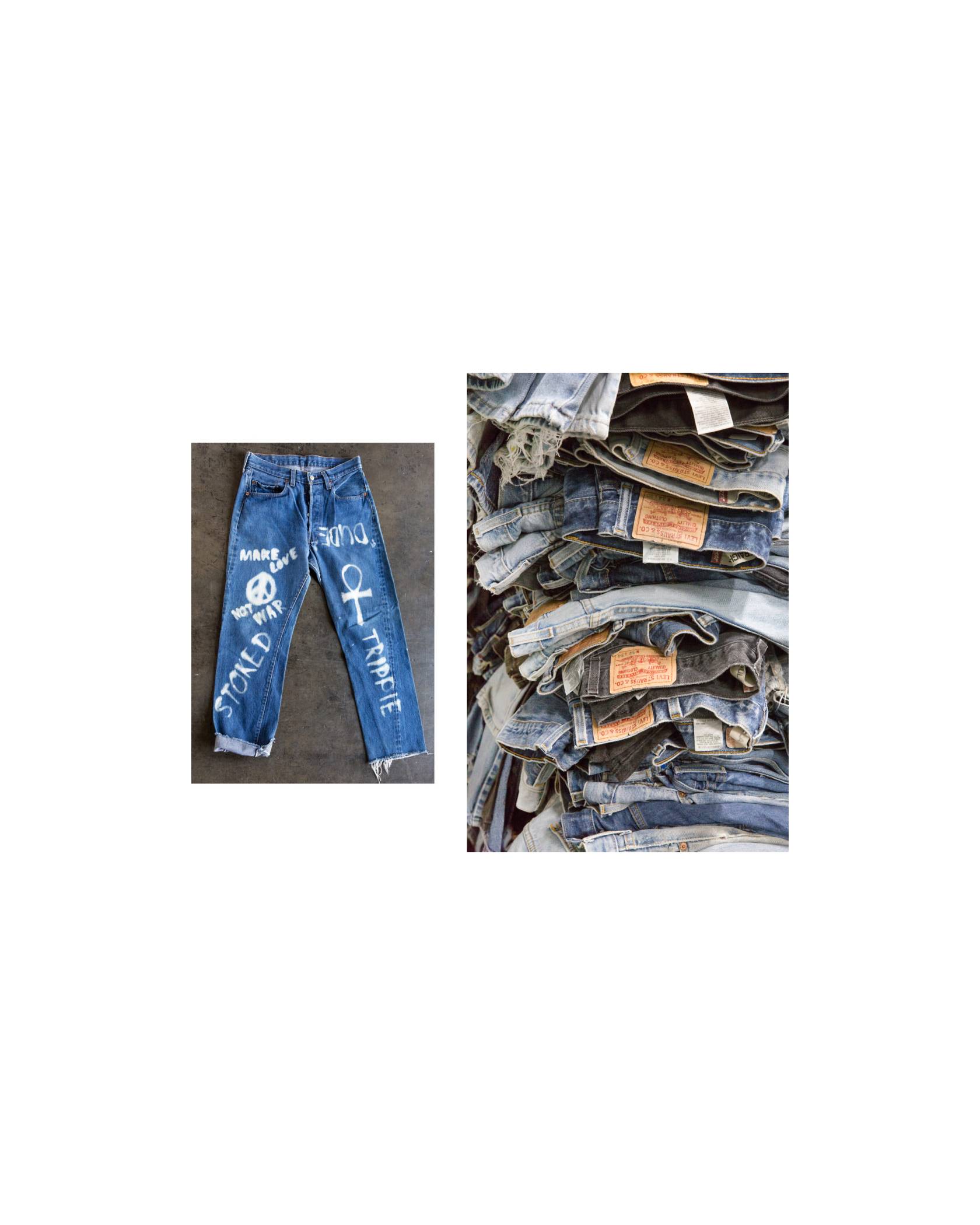 Q: How does sustainability play into the collection?

A: There are some garments that aren't wearable anymore, so we can use those to create new accessories. The ultimate goal is to not waste anything. First and foremost, it's highly sustainable. What we're really trying to do is make sure we're at that intersection of style and sustainability, because ultimately, people won't buy something just because it's sustainable—it's got to look great. A vintage pair of 501®s looks great, and it's sustainable. Denim is one of those fabrics that looks better over time, so that's one of our angles here.


Q: Any cool, unique pieces you've come across?

A:The coolest thing, just because of the way I found it, was a 1944 WWII jean that I found in the warehouse restroom in a bucket under the sink. I saw the bucket, and I saw one of the rivets on the jean—and I thought, "Oh that's really old, I wonder what that is." There was only half of a leg, and it was torn to pieces, but it's still probably worth quite a bit of money.
Levi's® Authorized Vintage is bang-on trend right now as far as sustainable fashion. People are looking for one-off pieces and a story behind them.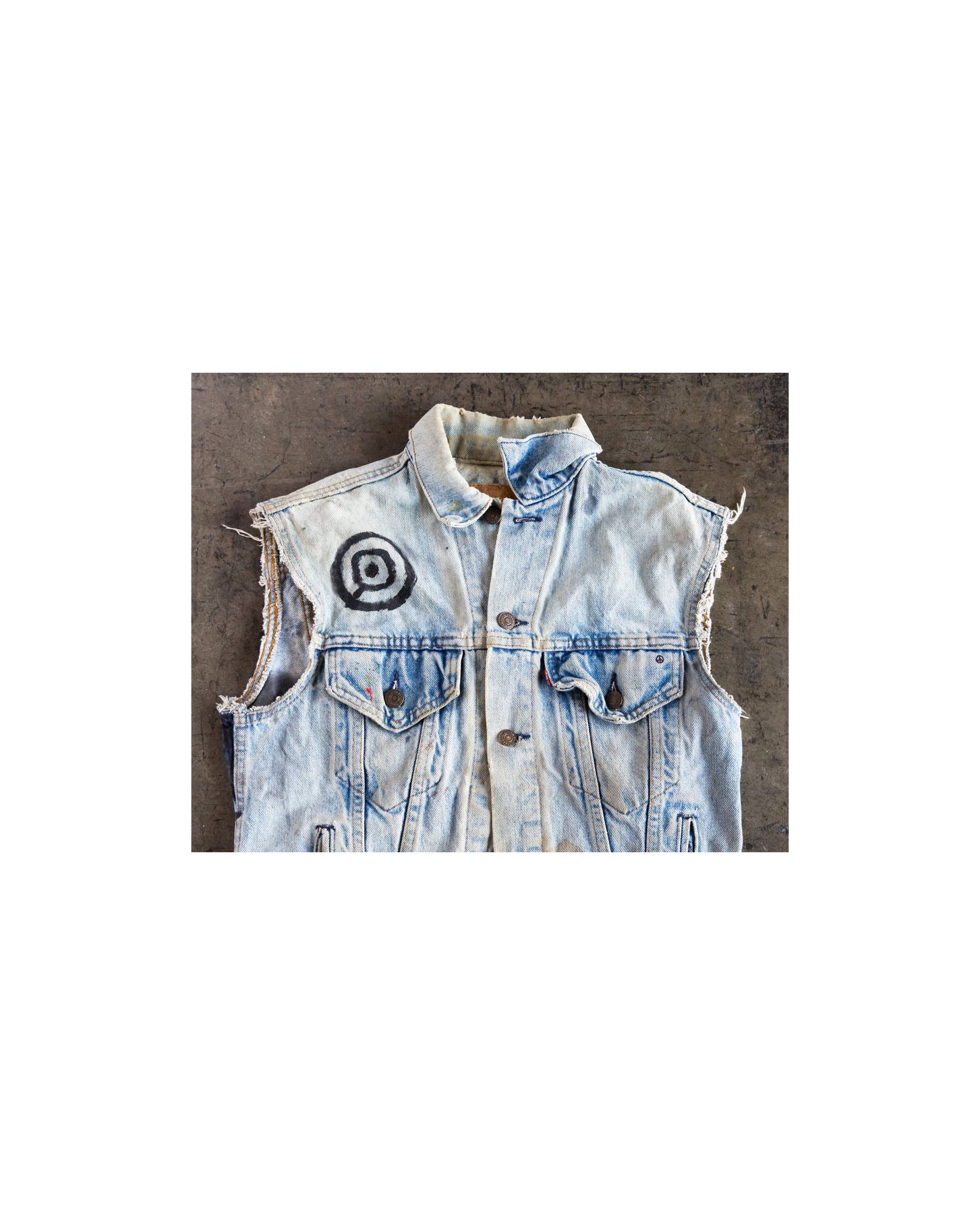 Q: Is there any altering done to the jeans and jackets before they're sold?

A: In some cases, we tailor the fits to meet modern, contemporary style. We don't really touch the Trucker Jackets because consumers really want those vintage fits. We also have a 501® Original that we don't tailor, mainly because the customer either wants that fit, or they want to tailor it to their own specifications, which I personally like to do myself.


Q: Will it be released to other parts of the world?

A: It's throughout the states right now, but we're going to roll it out in Hong Kong, Paris, Berlin, potentially in London. We have it at Fred Segal and Nordstrom's new store in New York City. The intention is to make it bigger. For me, there's definitely a fashion angle to it, but it's a huge sustainability story, as well, by reusing and repurposing pieces we find.


Learn more about Levi's® Authorized Vintage, and find a store near you.