DIY
HOW TO TURN JEANS INTO CUT-OFFS
DIYS / 
April 2018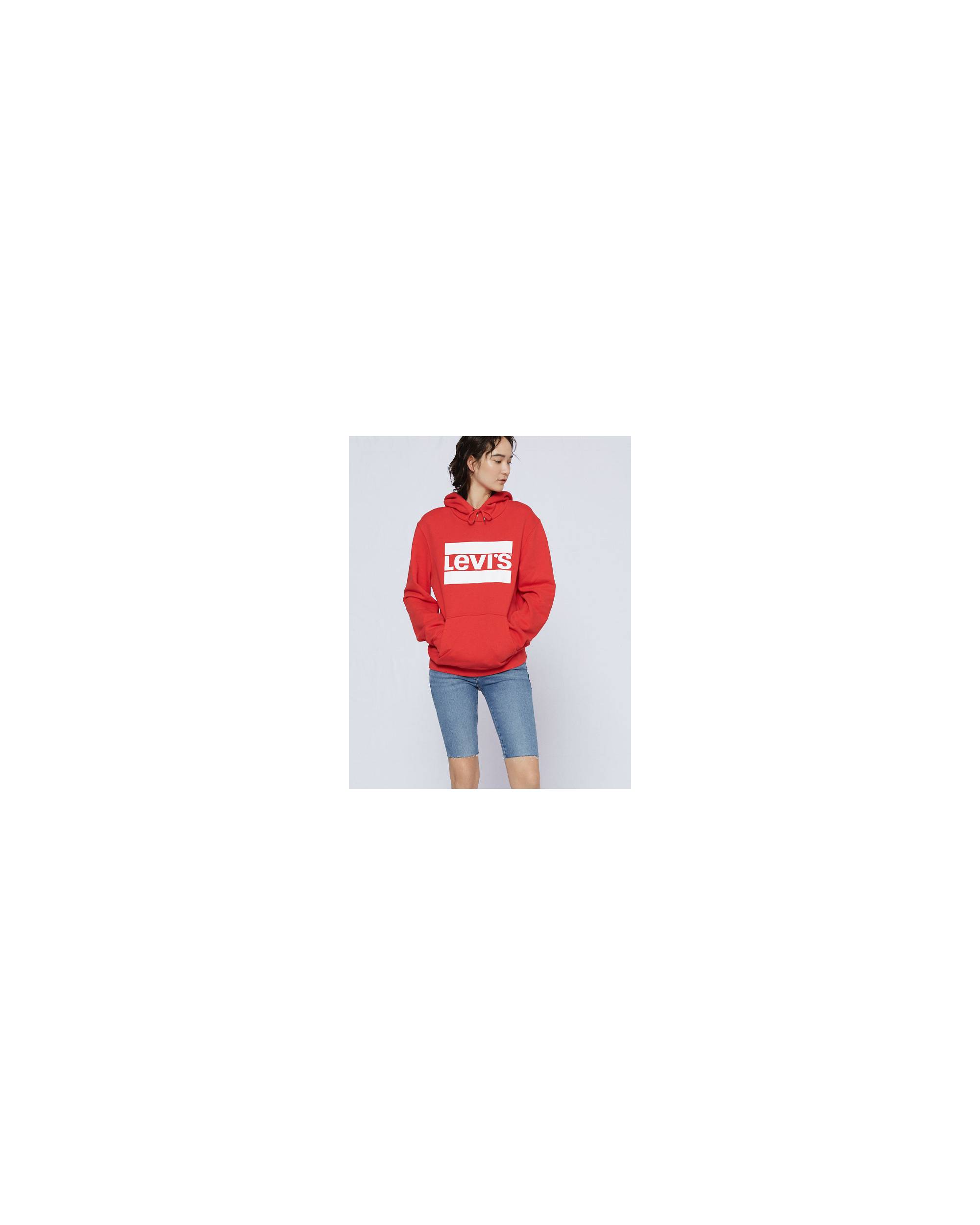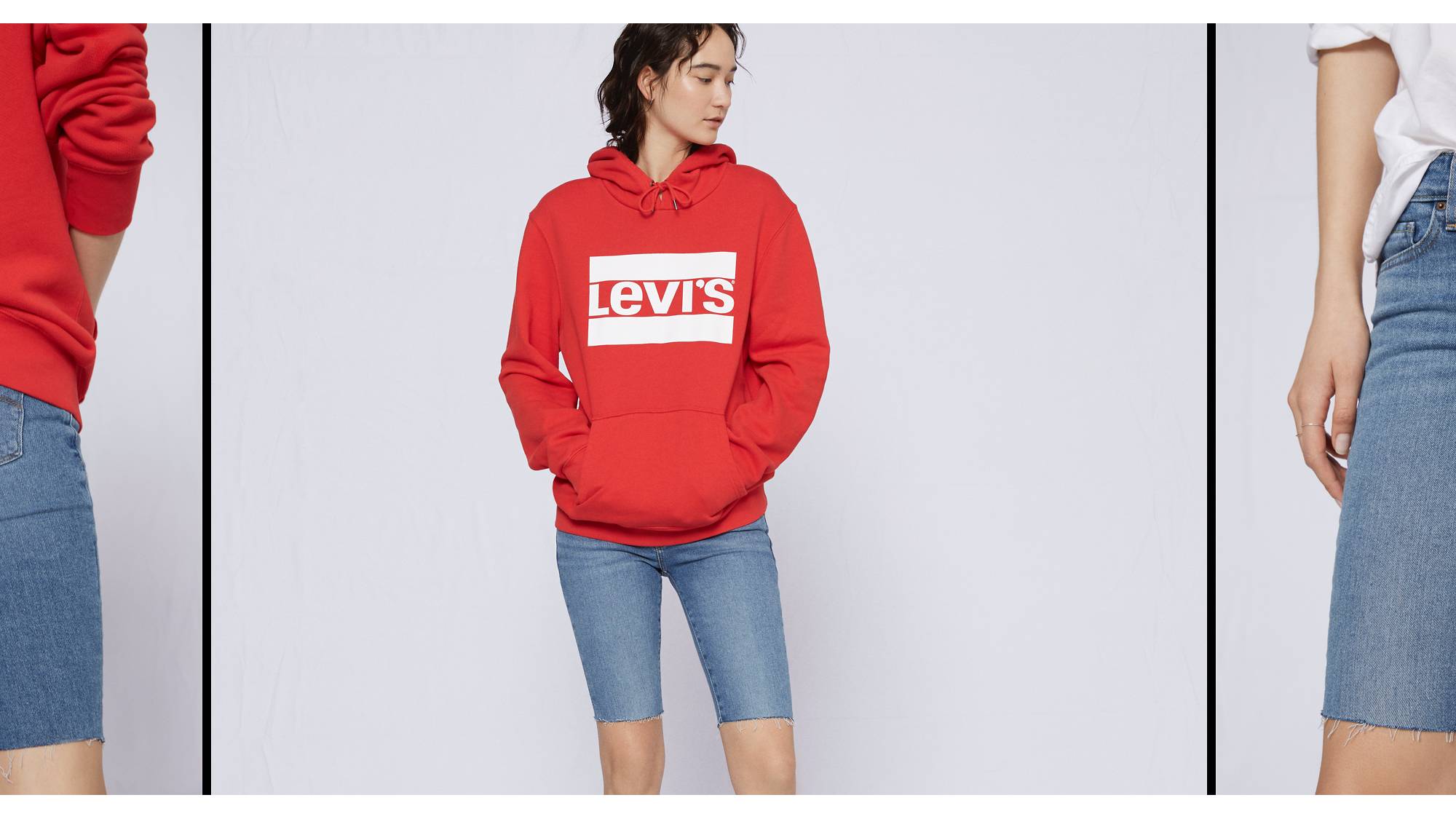 STEPS
3. Cut a straight line across the leg about two inches farther down the leg from your line.
4. Try on the shorts and see where they fall. Now's your chance to confirm they're just right. If they're a bit too long, repeat the process. If they're just right, continue on.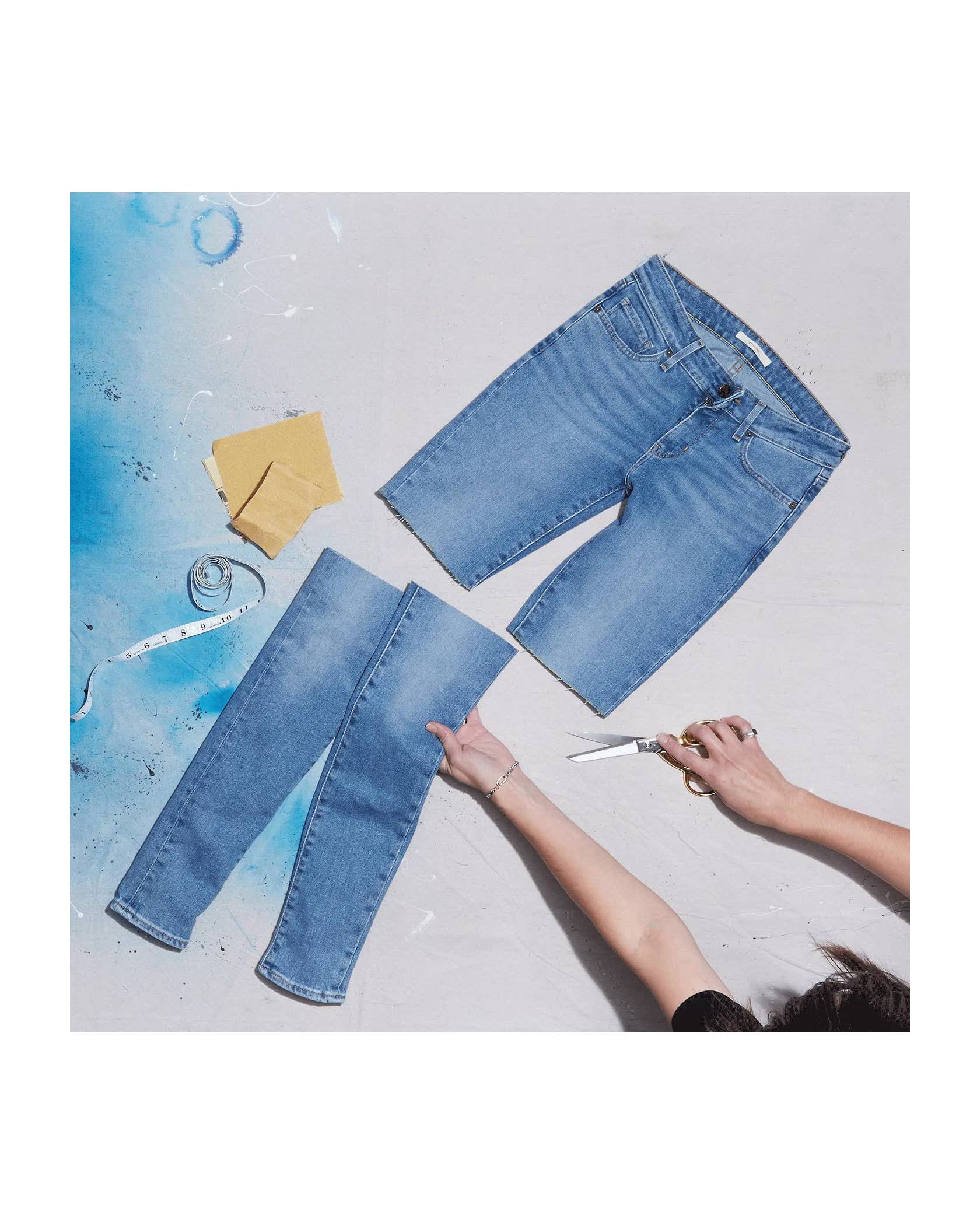 STEPS
5. If you want a frayed hem, either tweeze out the edge by hand or toss the shorts in the washer to increase the fray.
Note: Don't discard the cut legs. They can be used for future patches and DIY embellishments.