HOW TO TAKE IN THE WAIST OF YOUR JEANS
DIYS / 
November 2020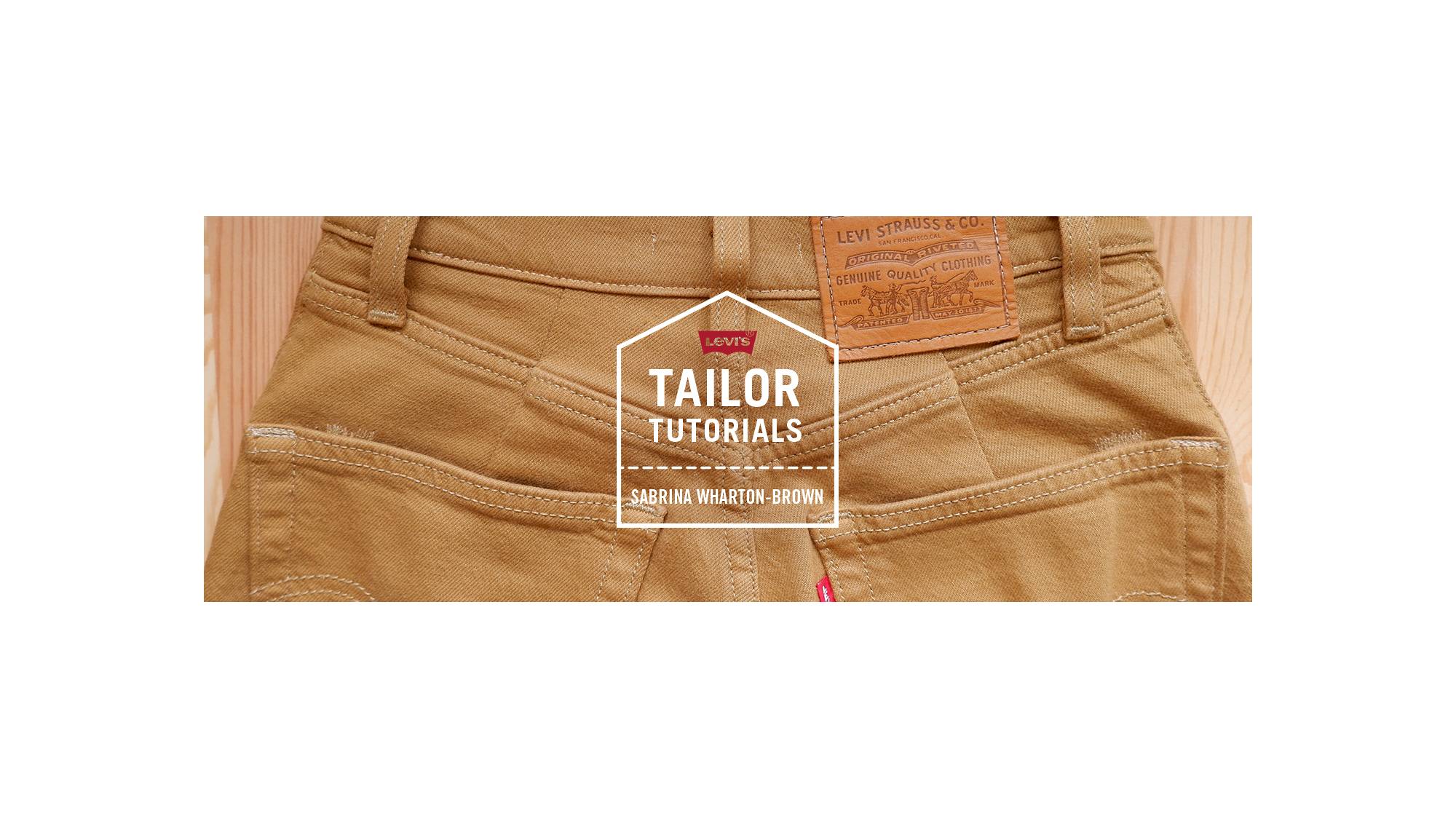 We've been there. The butt, the length, the thighs, everything fits juuuust right…everything but the waist. For those times when cinching just won't do, we're here to help. In our latest DIY video, Levi's® tailor Sabrina Wharton-Brown covers everything you need to know to take in the waist of oversized jeans and leave them fitting like they were made just for you
WHAT YOU'LL NEED
• Jeans with a too-big waist
• Safety pins
• Chalk
• Tape measure
• Straight pins
• Shears
• Seam Ripper
• Hammer
• Sewing machine
• Steaming iron
• Top-stitch thread
• Sewing thread
STEP 1
The first thing you need to do is put on your jeans and pull them up to the correct position. Bunch the jeans snugly at the center back and pin them in place with safety pins.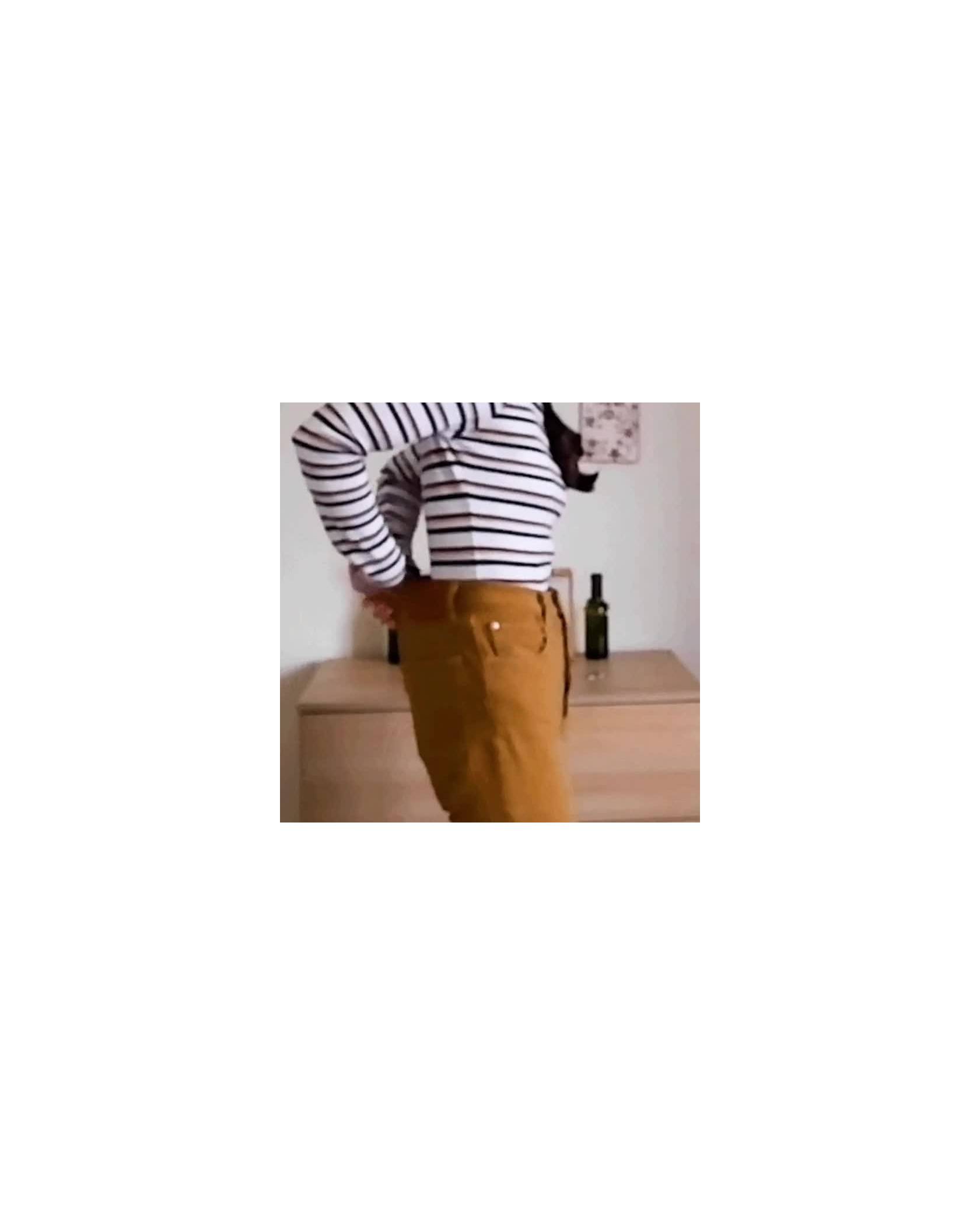 STEP 2
Now turn your jeans inside out and chalk-mark where the safety pins are. Unpin and measure the distance between chalk marks. Divide the distance by two to indicate the amount to take out on either side of the center back (these are your darts).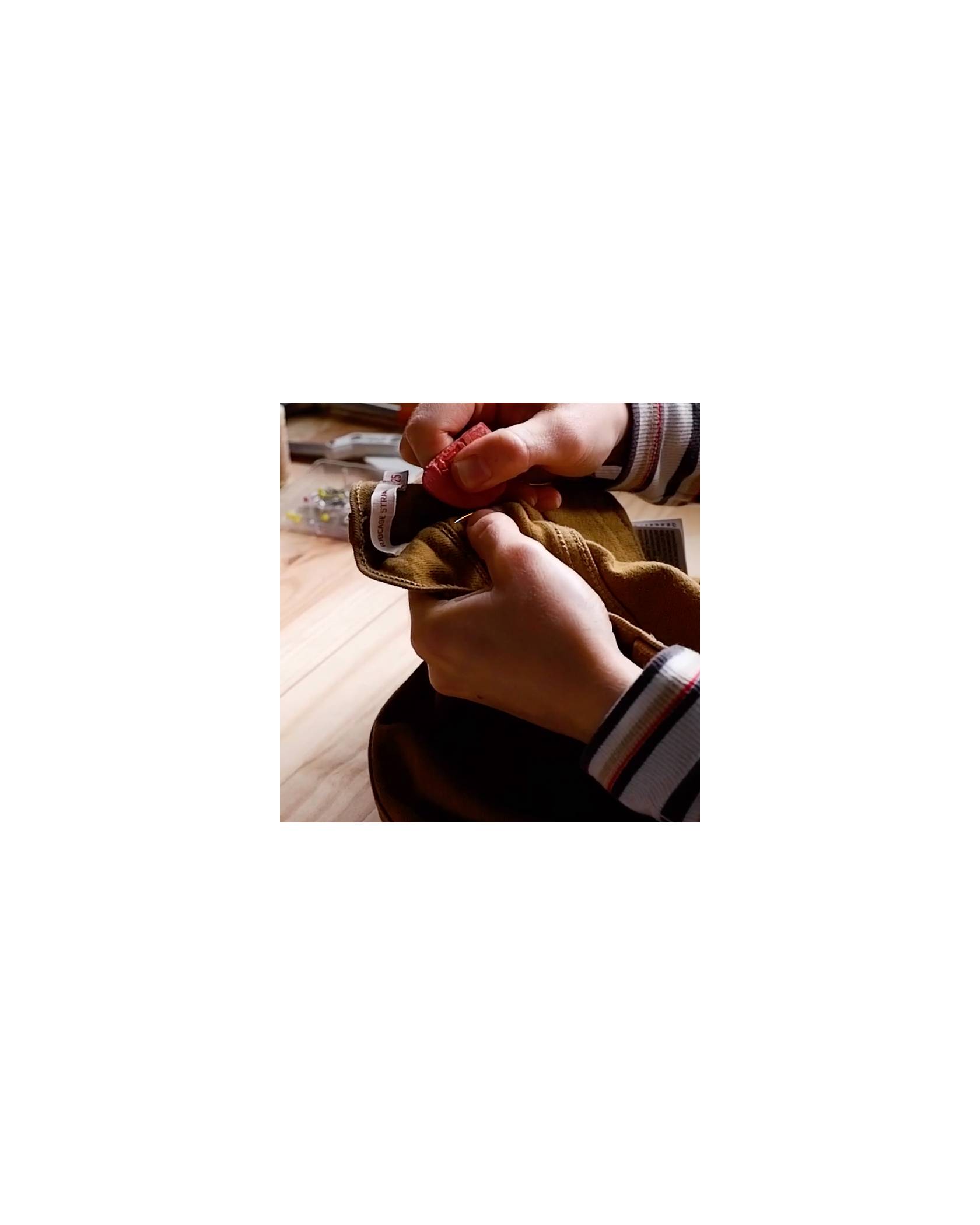 STEP 3
Using seam ripper, undo a stitch at each end of the waistband, top and bottom. Also undo the top of the center back belt loop, three sides of the back patch, and any labels along the waistband interior.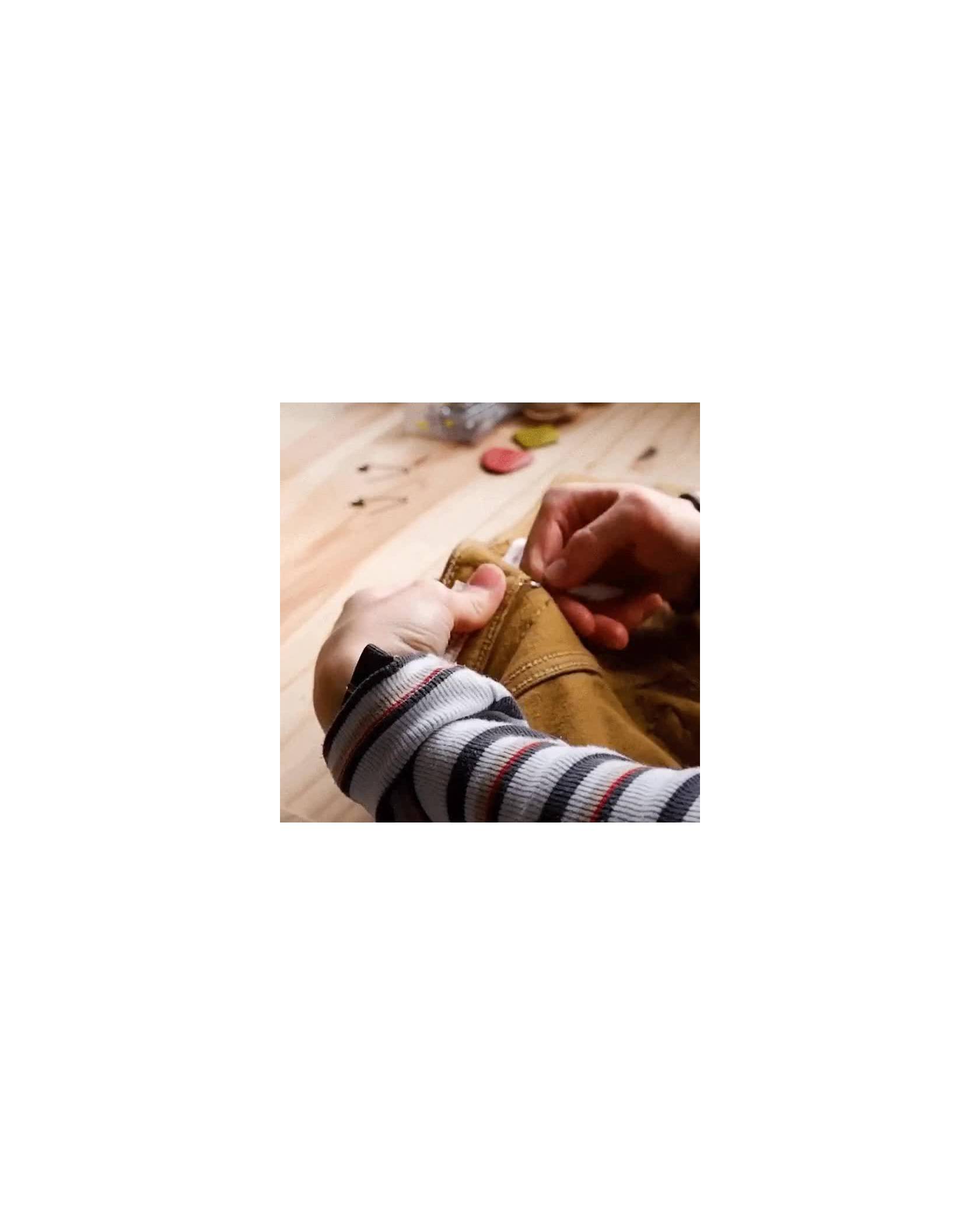 STEP 4
Crease left back leg down its center. Try to keep the yoke seam straight and the pocket opened out of the way.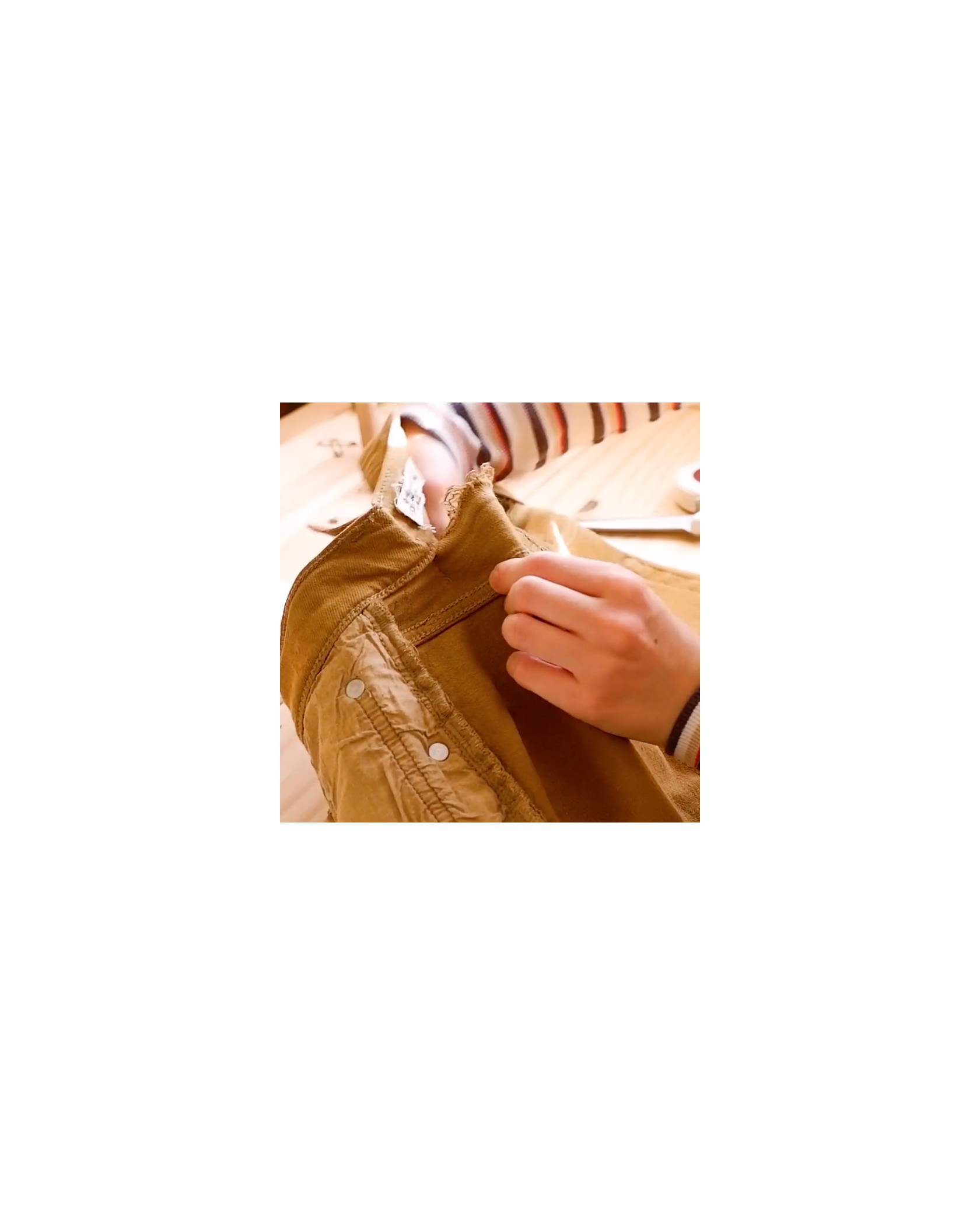 STEP 5
Measure ½ the distance of the dart and pin along the top edge, tapering down the leg. Using a hammer, pound the bulky part at the yoke seam to flatten. Repeat process for other leg.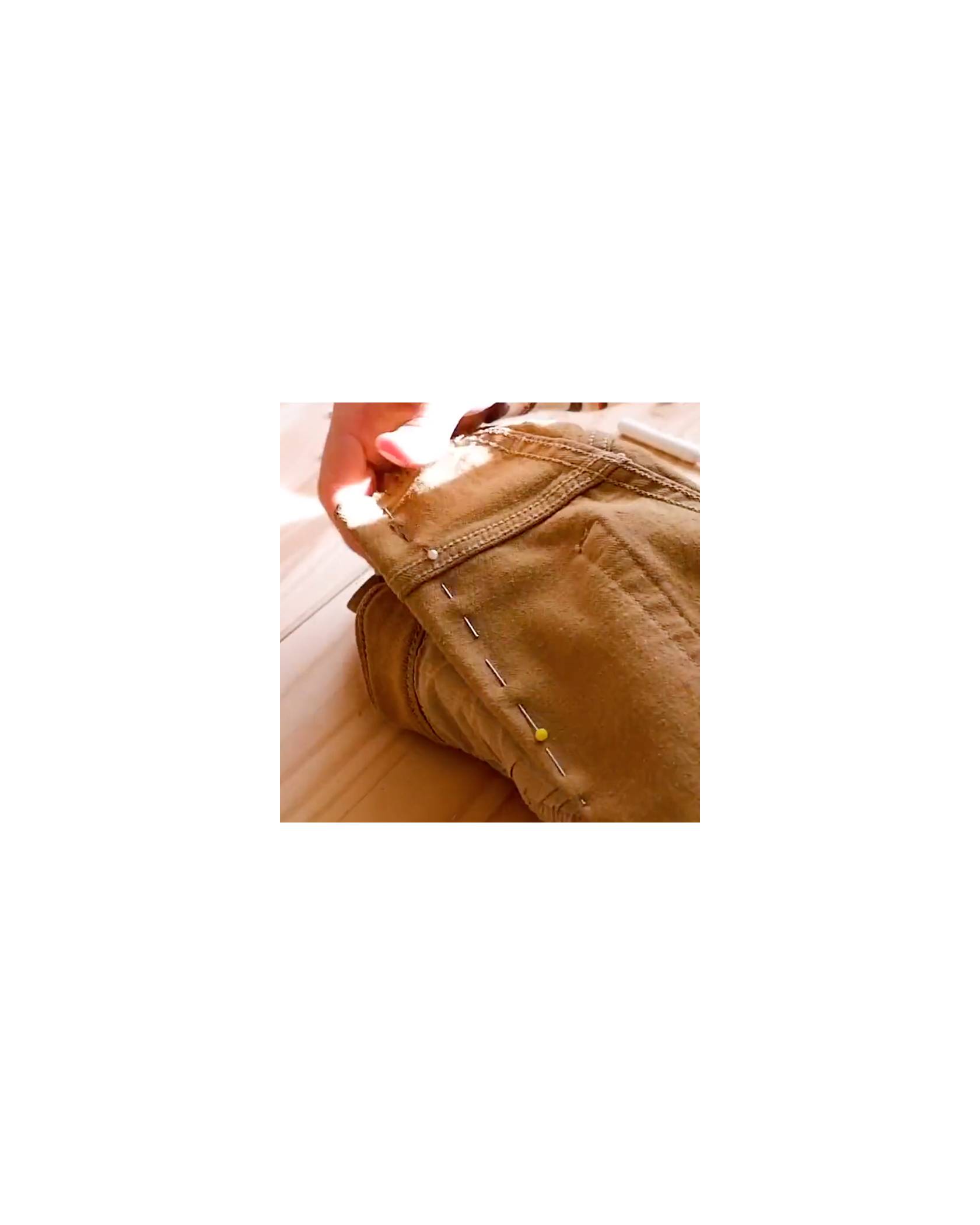 STEP 6
Sew the darts from top to the bottom, then hammer towards the center back.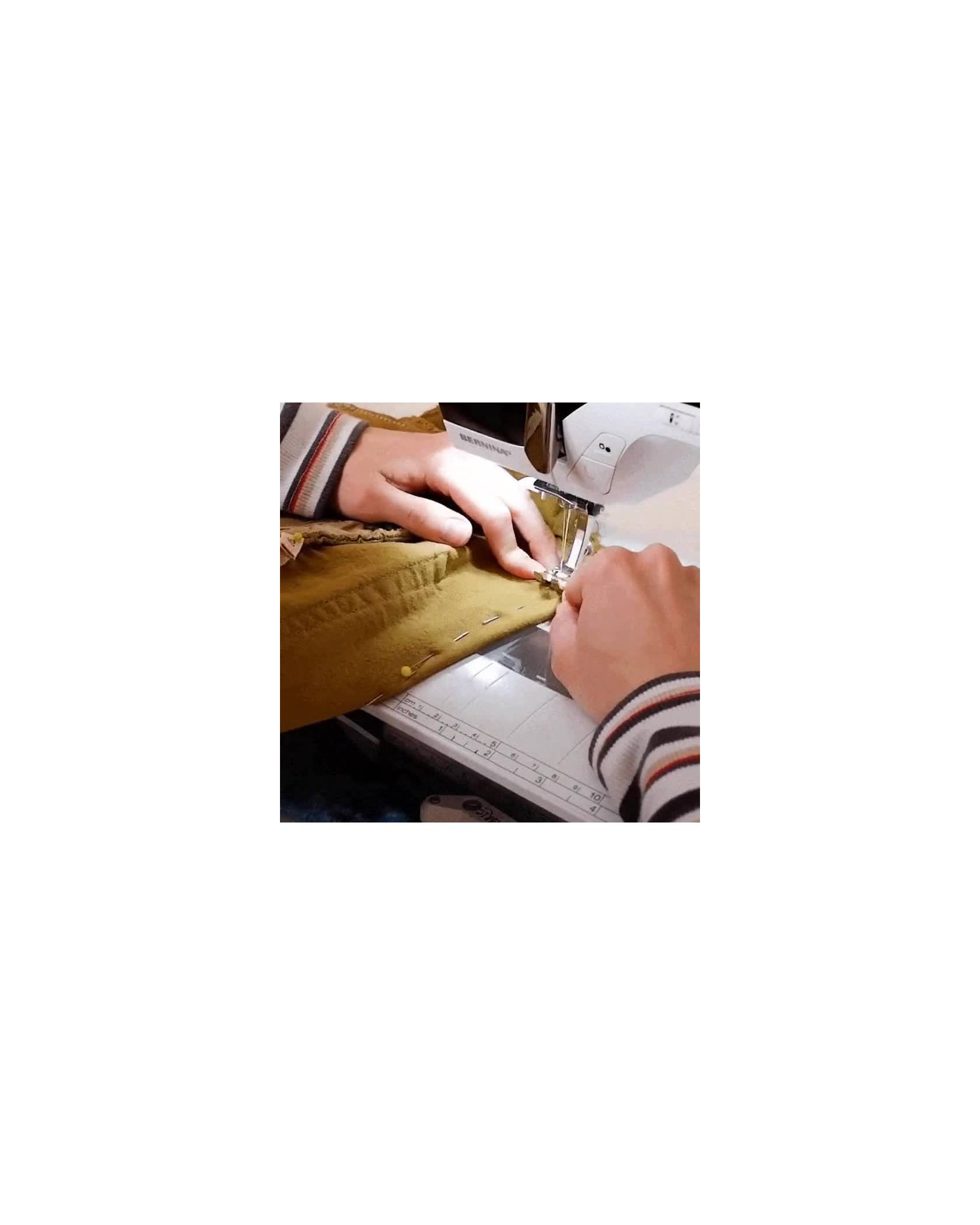 STEP 7
Take in the waistband by first cutting it at the center back in a straight line.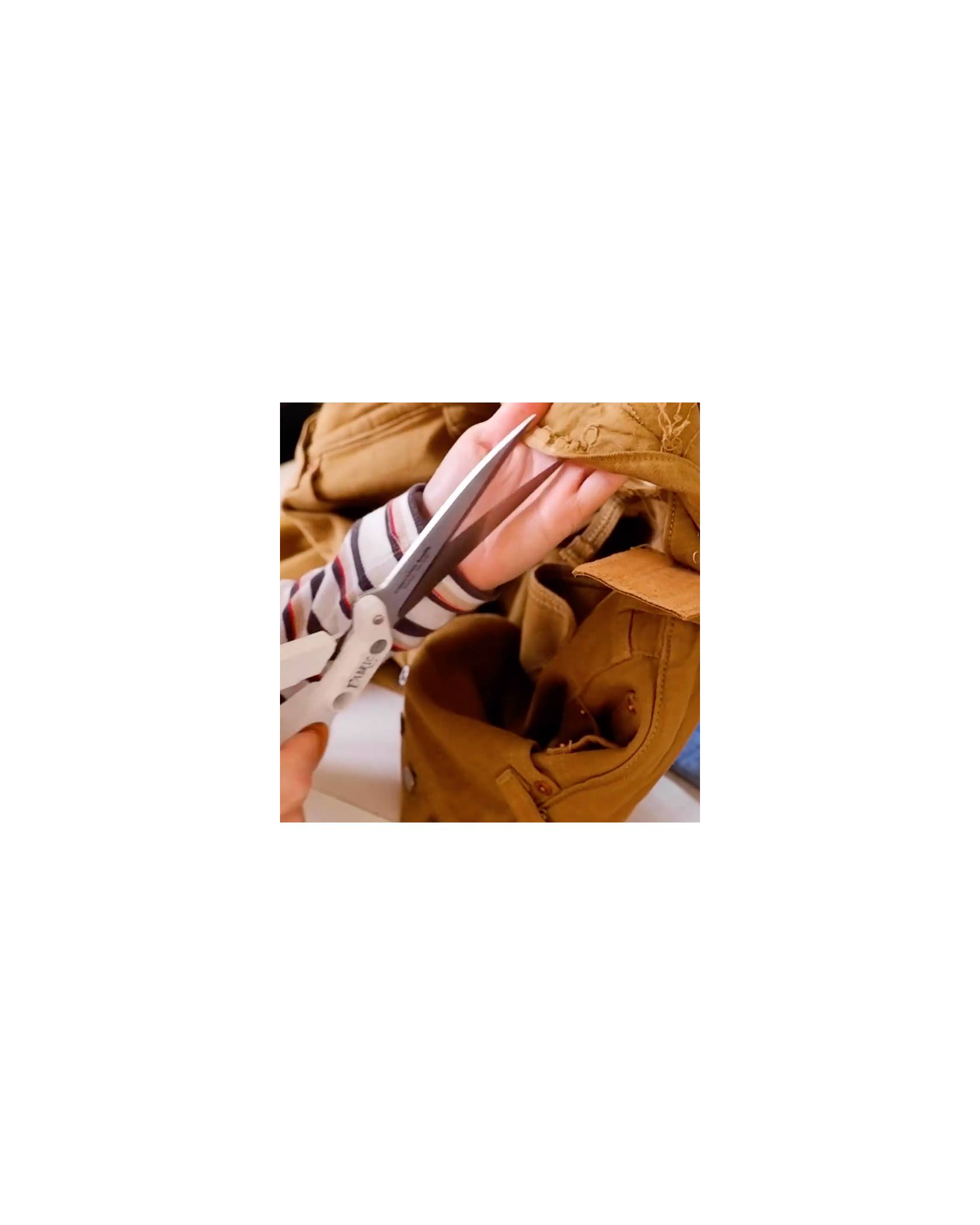 STEP 8
Bring edges together and measure down from the center cut the same distance as each dart. Pin together and sew. Fold the waist seams back together and press with iron.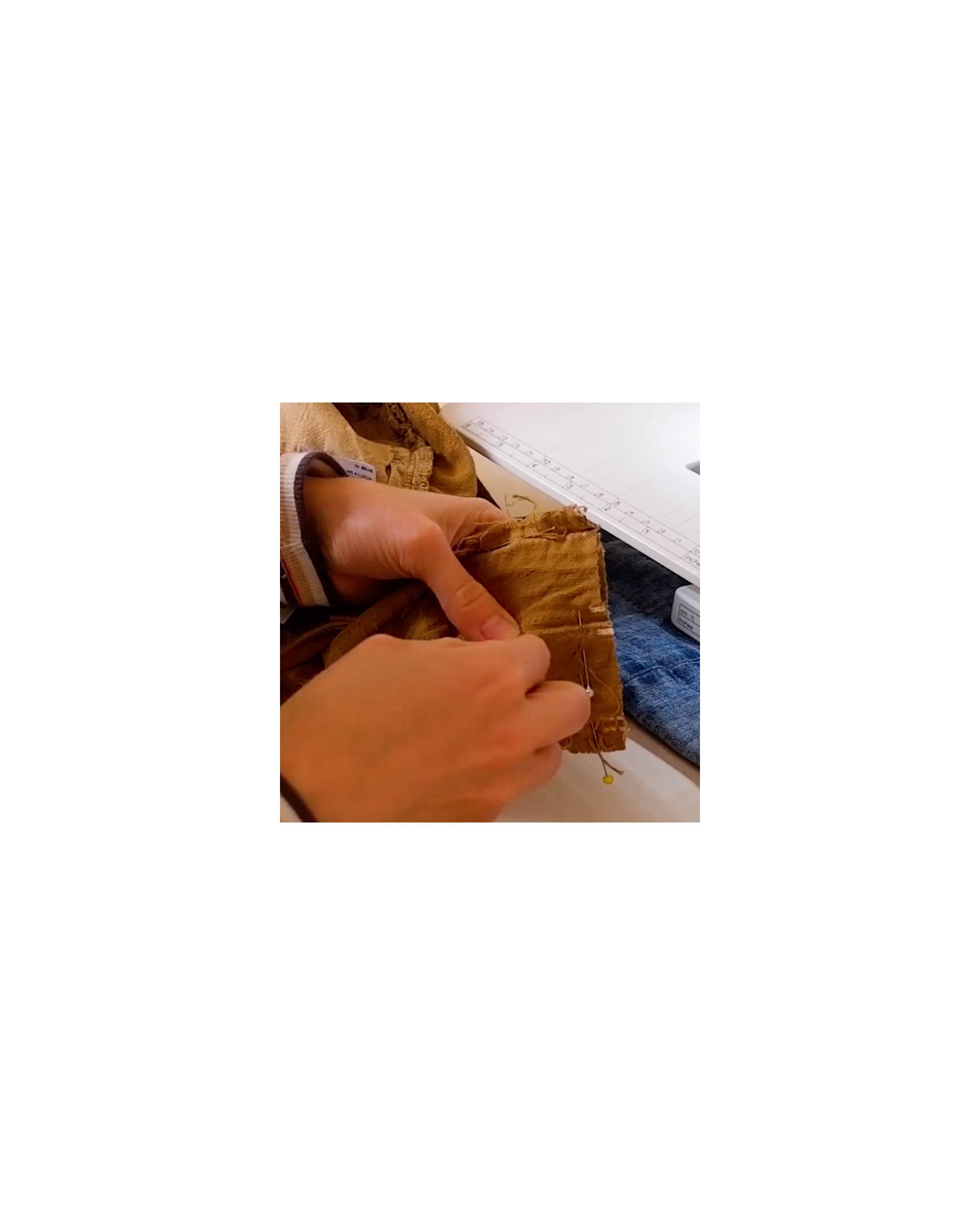 STEP 9
Re-attach waistband, sewing along the top and bottom. Sew on labels, back-patch, and belt loop.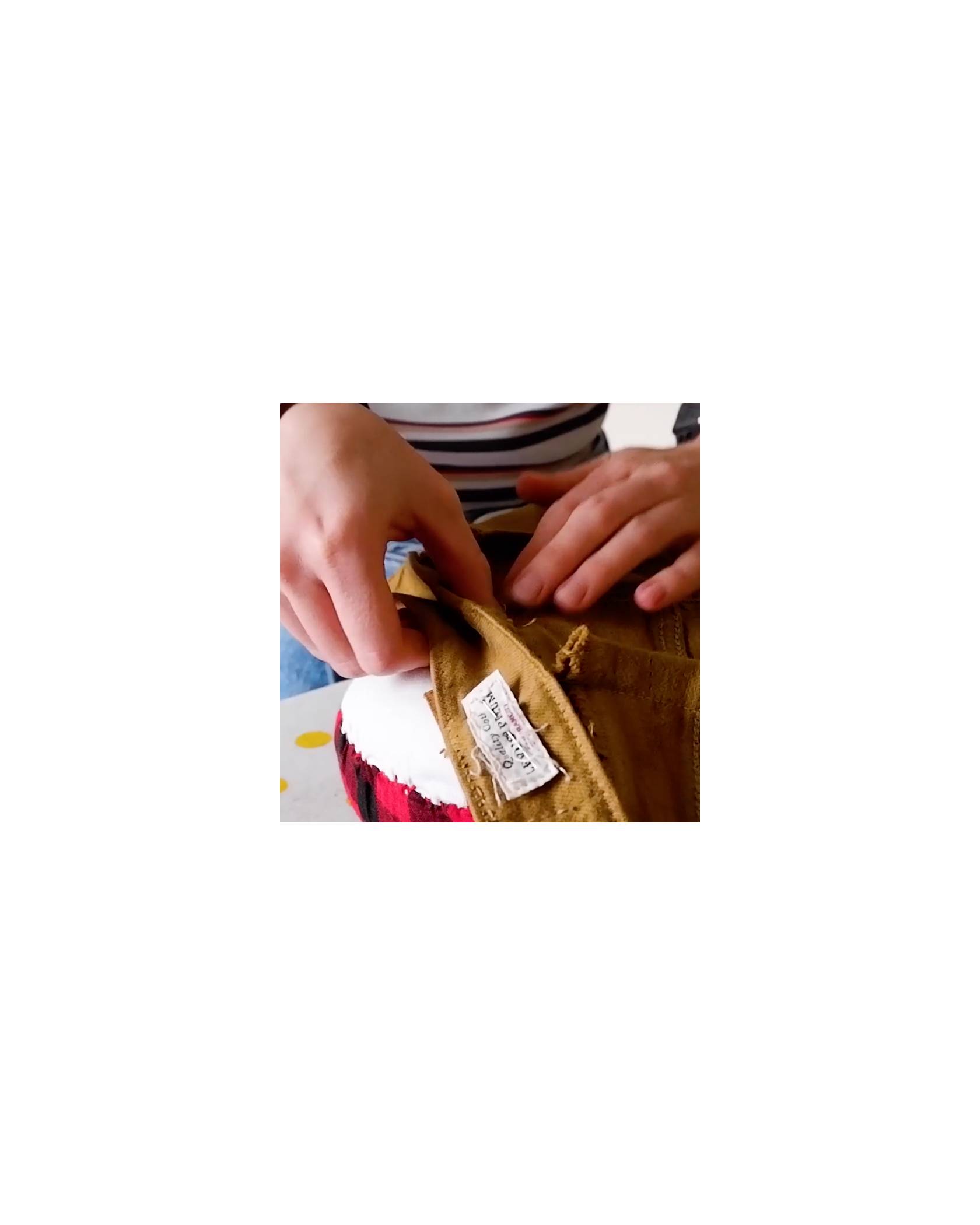 STEP 10
Depending on how much you take out of the jeans, you may need to alter the pockets slightly to make them lie flat. Unpick pockets, flatten out, and reattach with sewing machine.