DIY
HOW TO REPAIR A HOLE IN THE BACK POCKET OF YOUR JEANS
DIYS / 
November 2020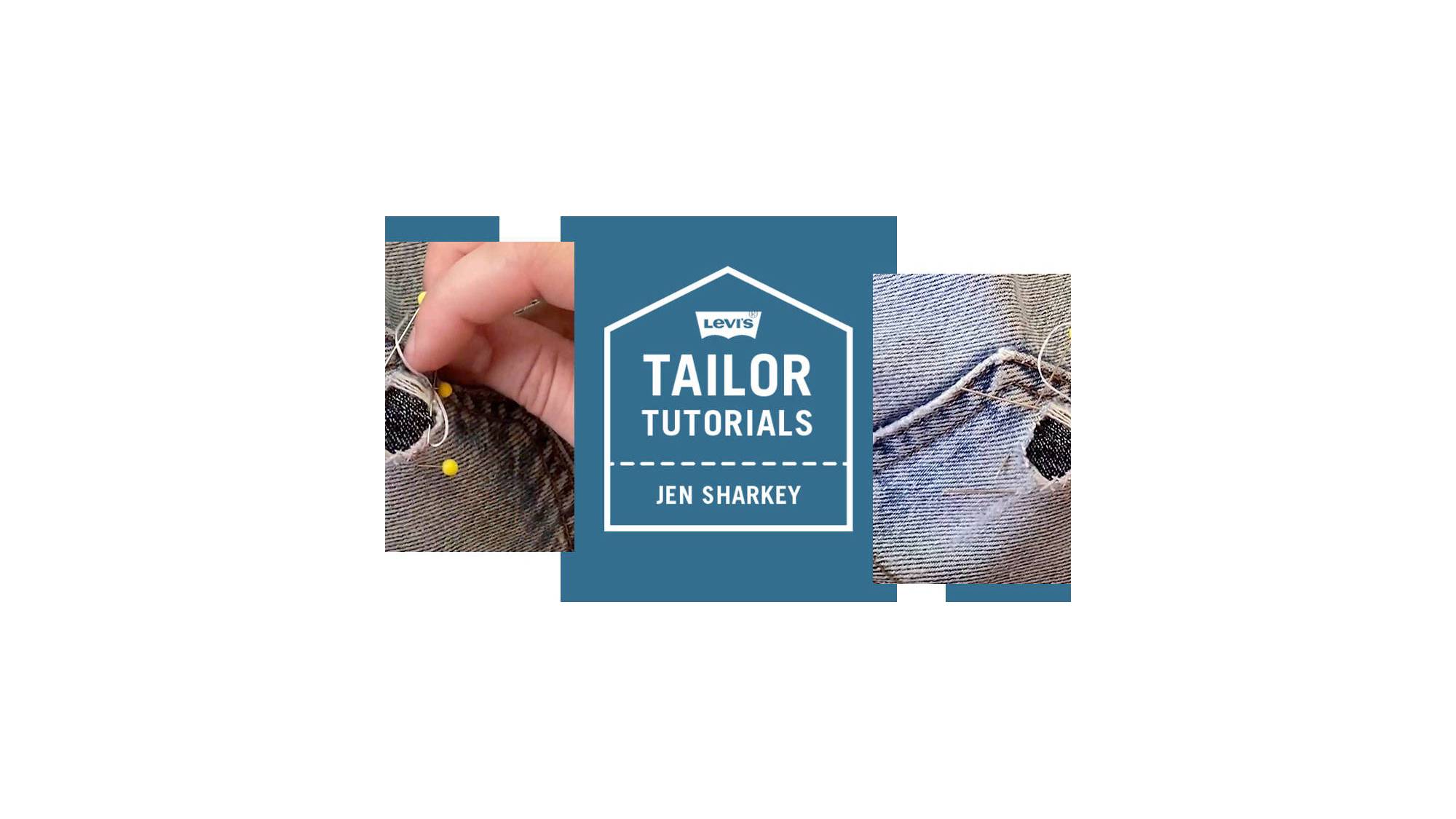 Has the back pocket of your favorite jeans developed a hole from years of faithfully housing your wallet and keys? Has your once-trusty pocket become the Bermuda Triangle of coins and chapstick? Fret not! Repairing that hole is easy and all it takes is some common objects you probably have lying around the house.
WHAT YOU'LL NEED
Needle
Thread
Scissors
Fabric for the patch (we wear repairs as badges of honor and recommend something that'll stand out, but you can go for something more subtle)
Straight pins
And of course, the jeans that need repairing
STEP ONE
Trim around the edge of the hole.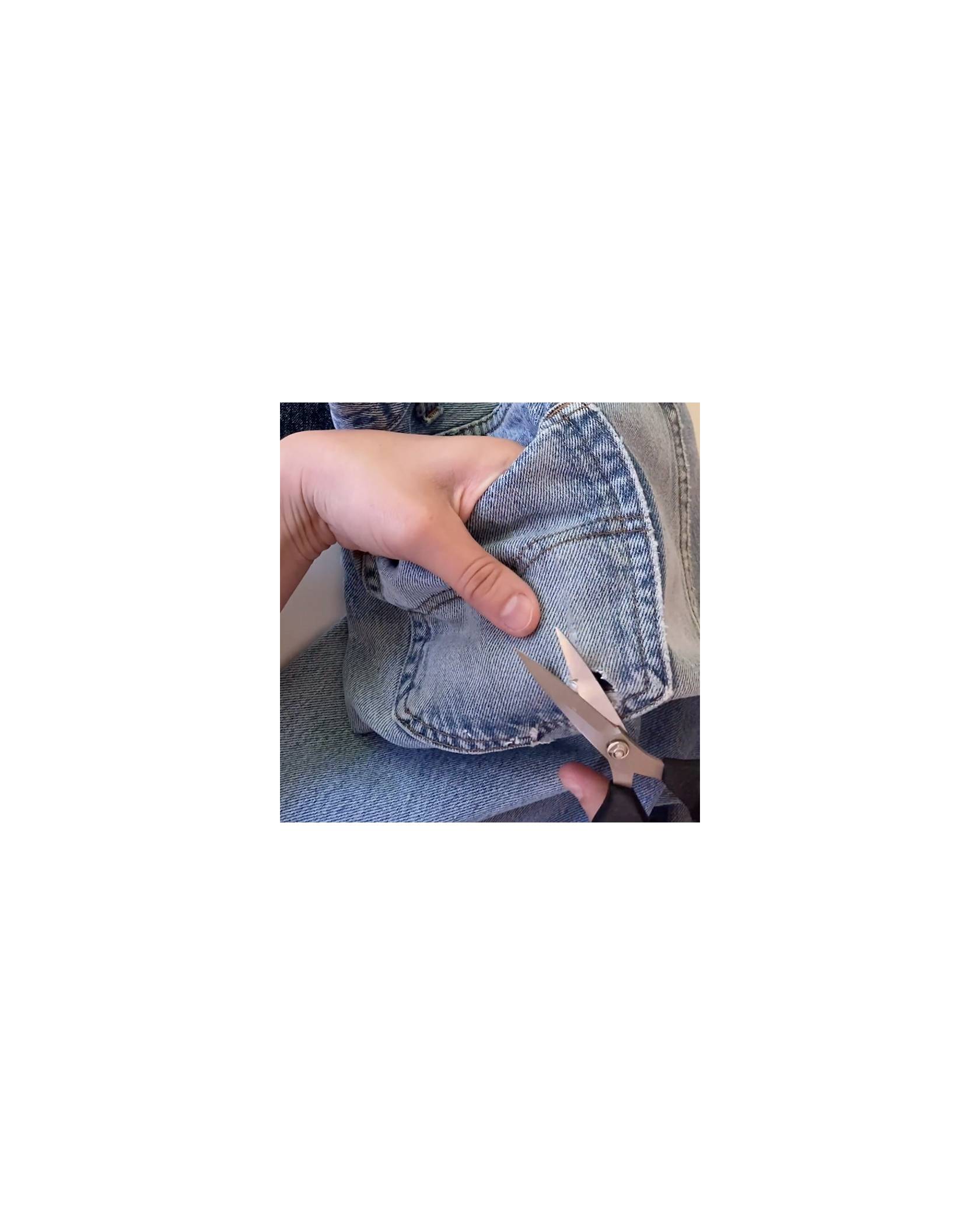 STEP TWO
Cut the fabric into a patch. It's okay if it skews large—you can always trim it again.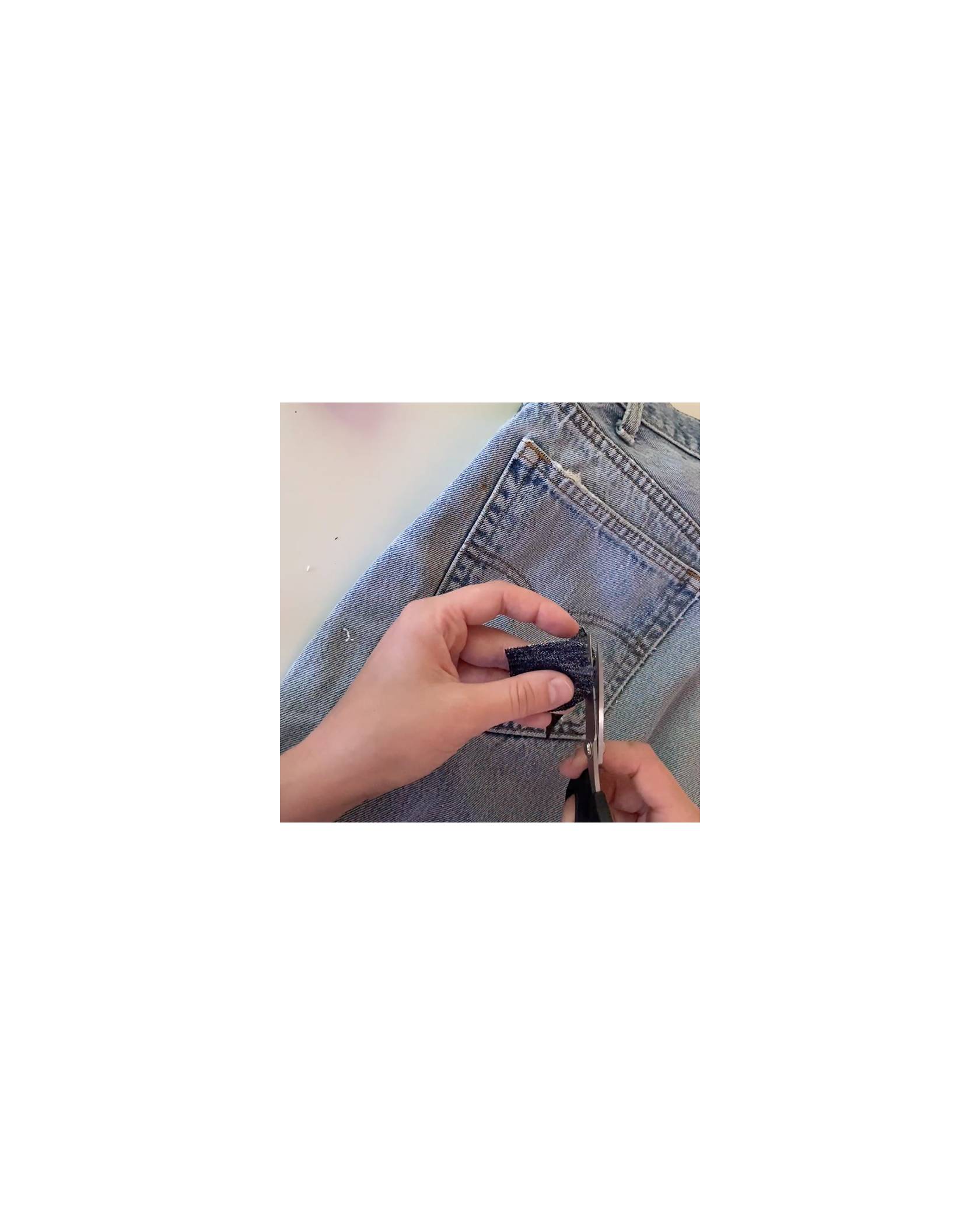 STEP THREE
Place the patch inside the back pocket.

STEP FOUR
Pin the patch into place, making sure the pins only catch the outer pocket fabric and the patch fabric.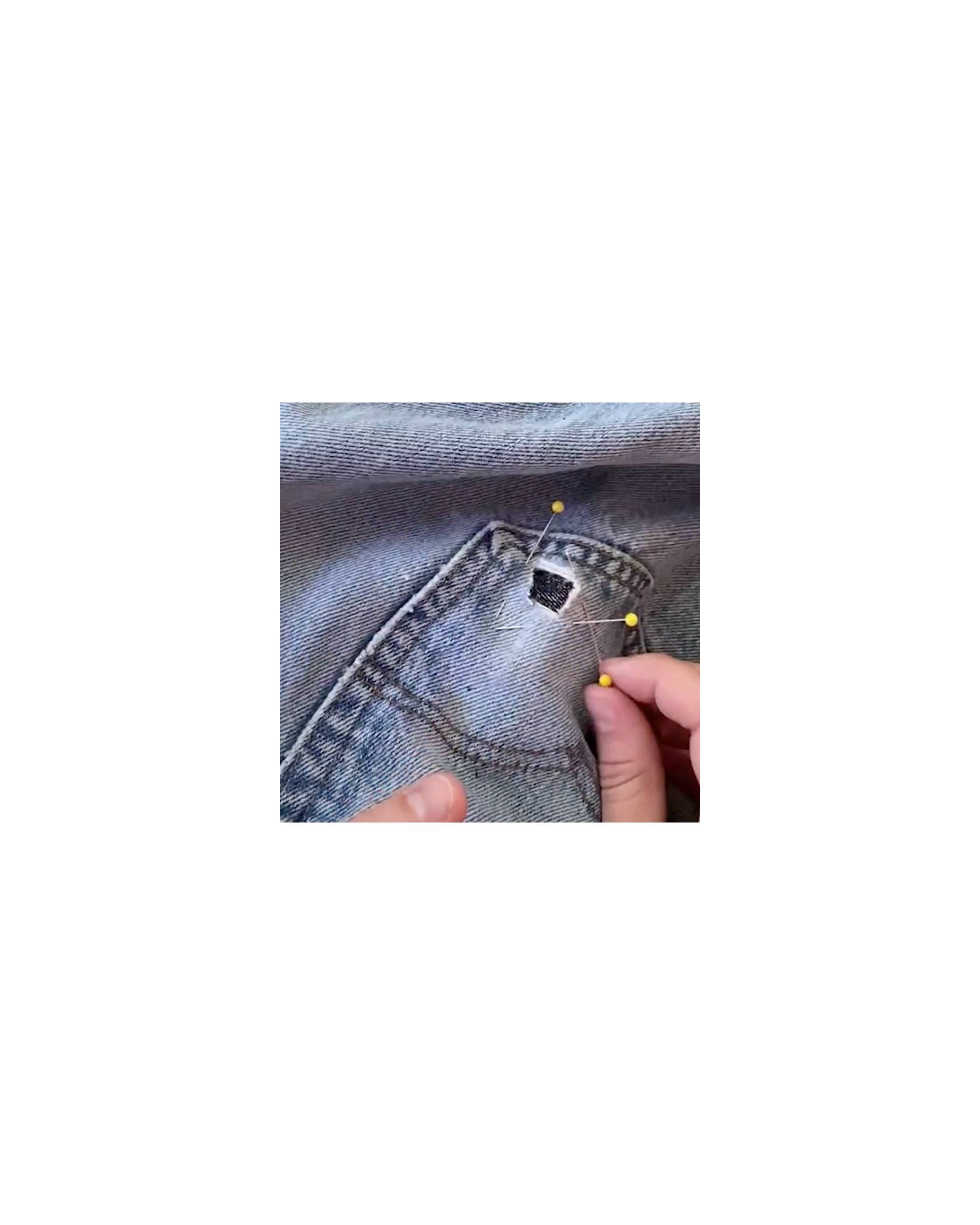 STEP FIVE
Thread both ends of the thread through a needle, leaving a loop on one side.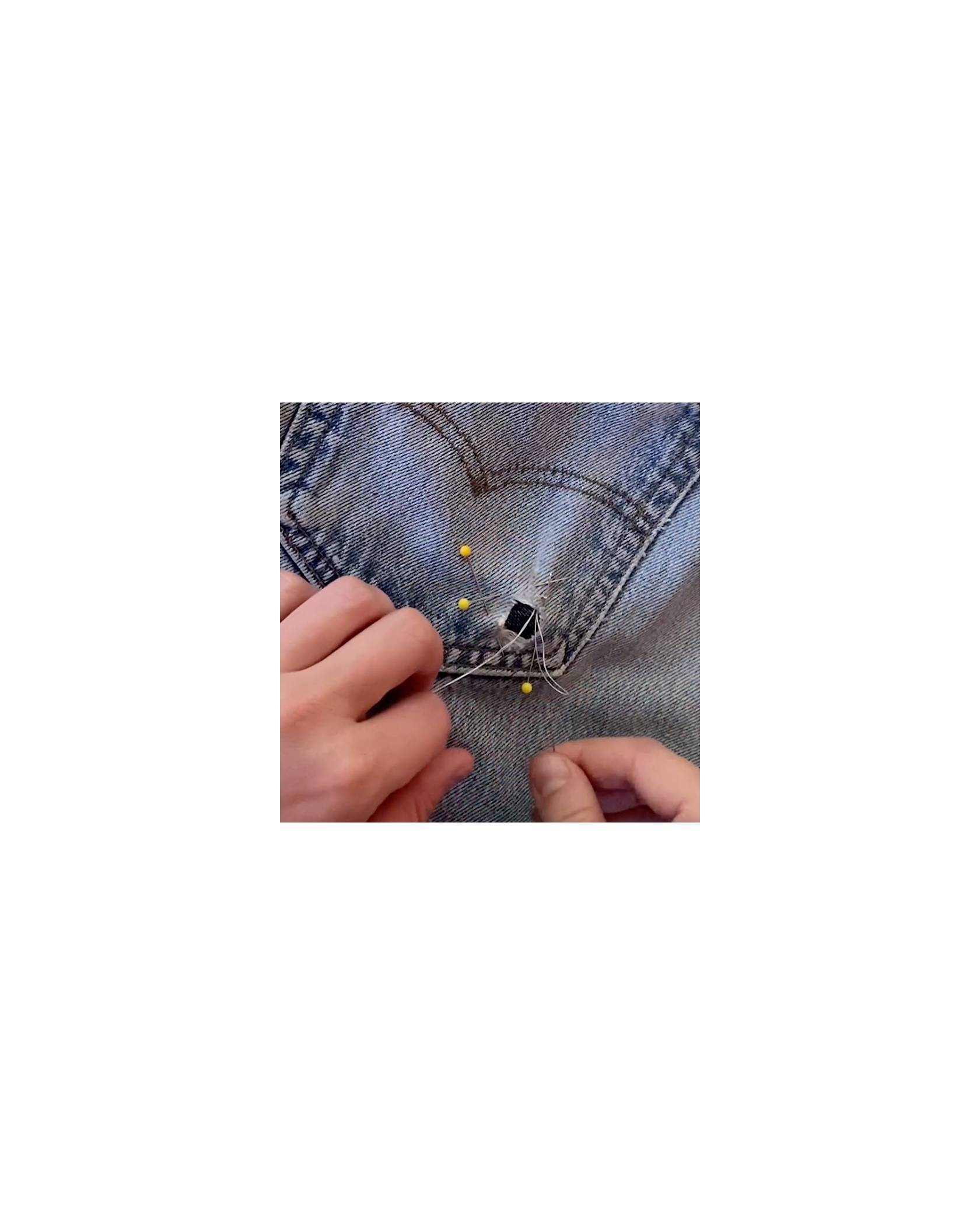 STEP SIX
Anchor the stitch in the denim of the pocket.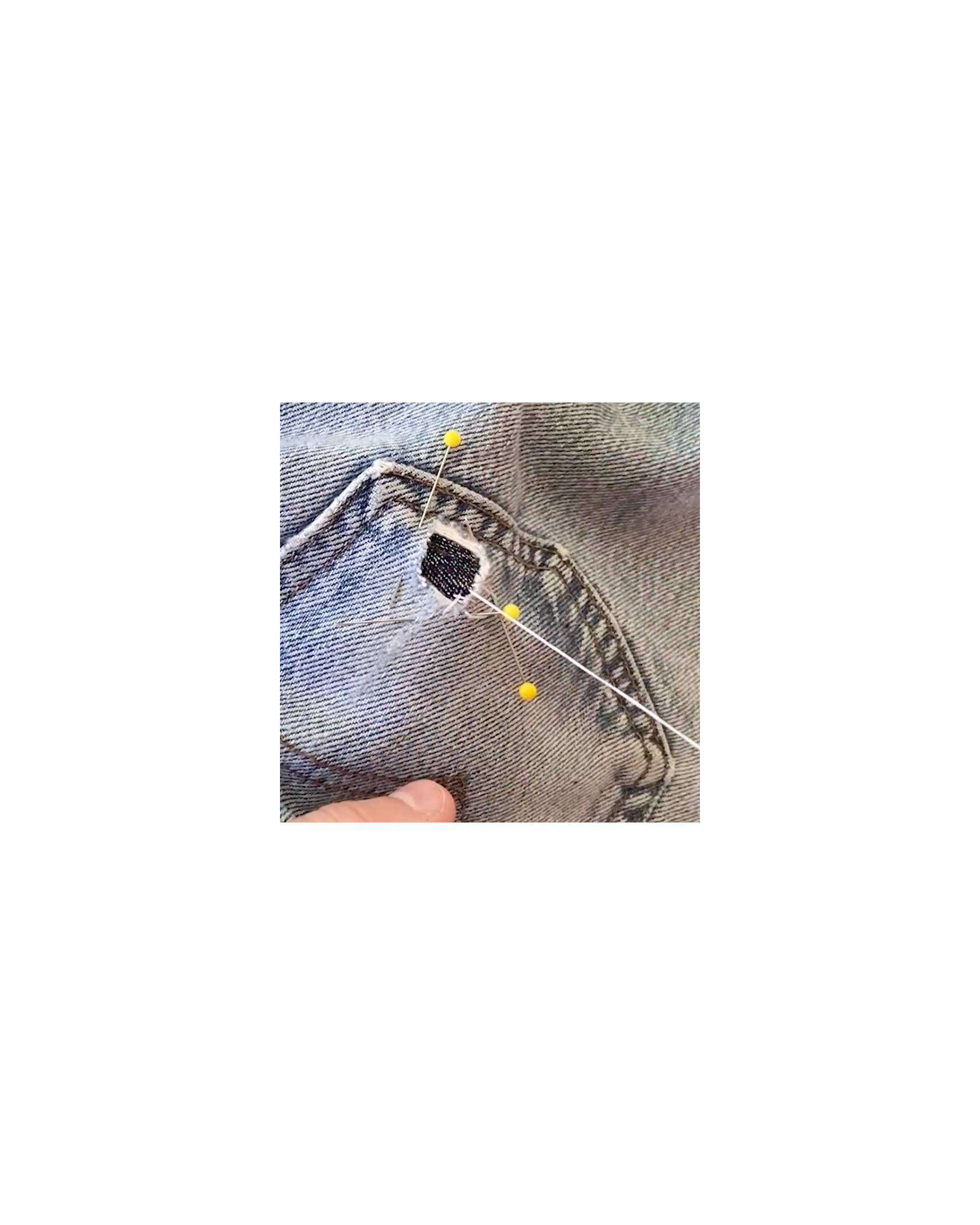 STEP SEVEN
Stitch around the hole with a zig zag pattern by alternating between stitching outside the hole and into the patch, making sure to always sew through the patch fabric.

There you have it! You've just successfully repaired your first hole. It's not good as new—it's good as used, which is even better.
For more DIY projects, check out our Tailor Tutorial series.