DIY TINT DIP: REVIVE YOUR LIGHT-COLORED GARMENTS WITH A SPLASH OF COLOR AND CREATIVITY
DIYS / 
October 2020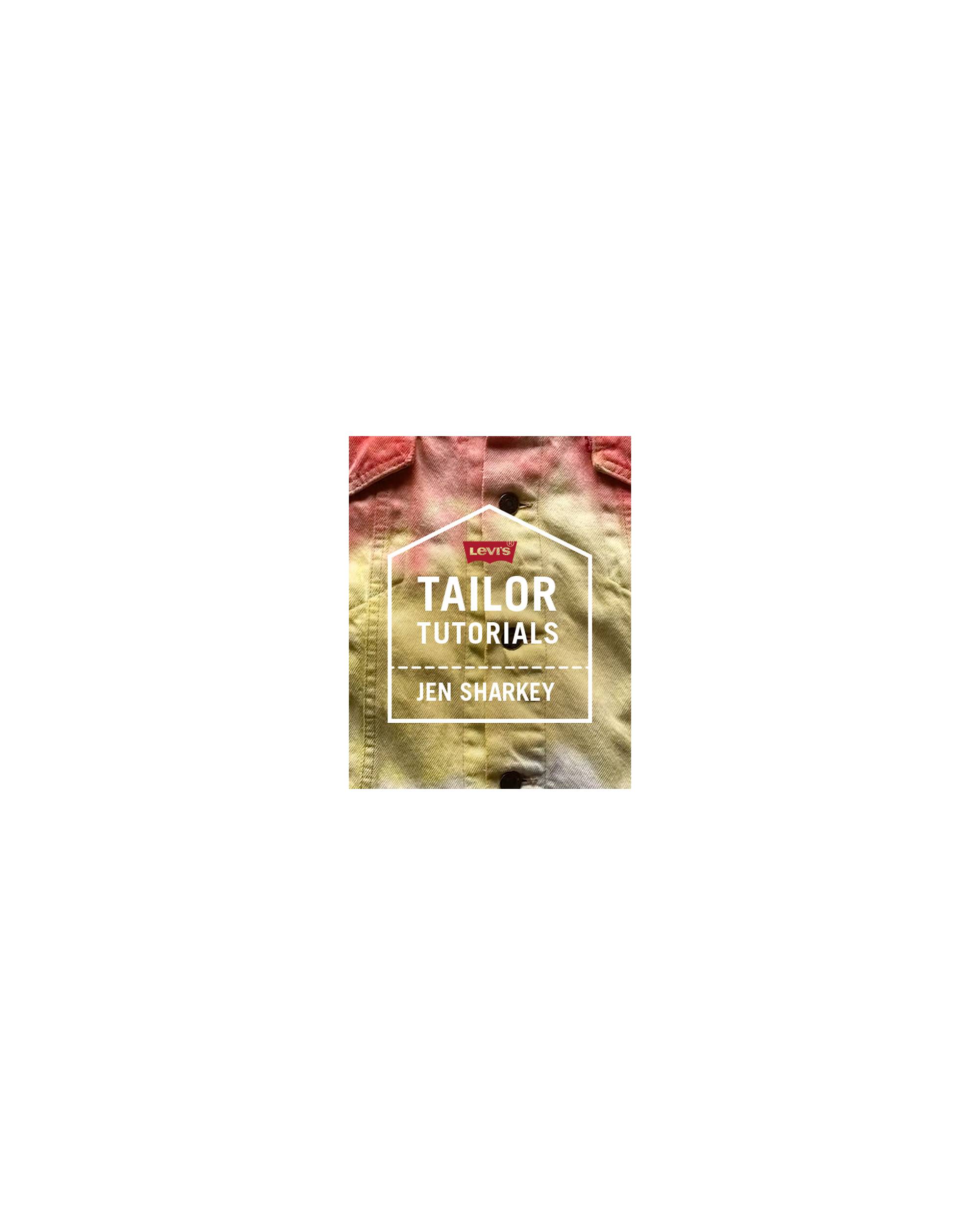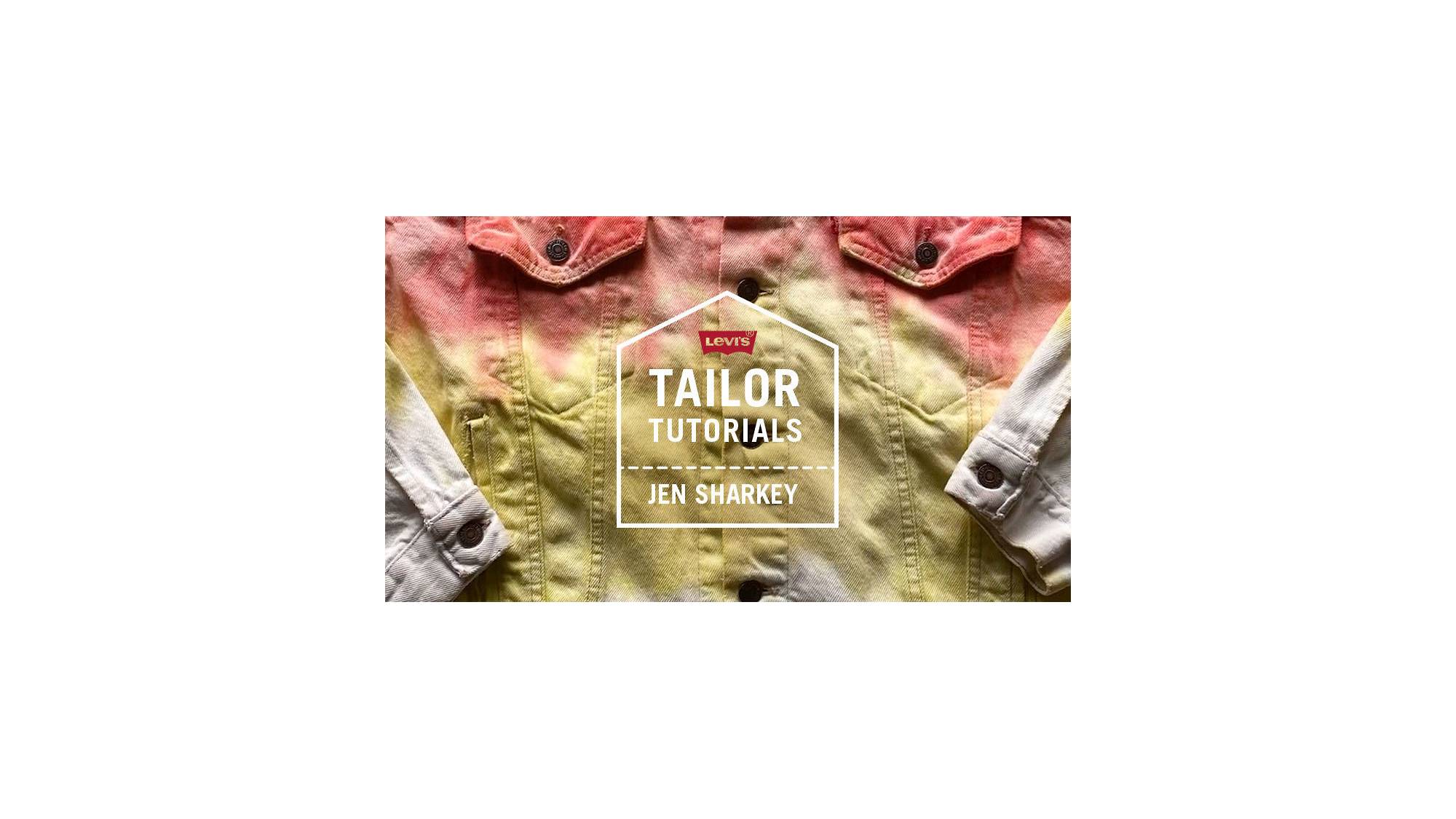 Revive your light-colored garments with our DIY Tint Dip process. Anyone with a bucket, an oven, and a little creativity can pull it off. Levi's® tailor Jen Sharkey gloves up and gets colorful to show us how it's done.
WHAT YOU'LL NEED
White or light-colored garment(s) for dying
Dye or pigment (in this case, a fabric-friendly acrylic pigment)
2 to 3 buckets or pots
Water source
Gloves
Drop cloth (if you're inside)
Somewhere to hang your items to dry
Stir stick
Hangers and twine
Oven
Non-food baking sheets
Washing machine or tub to wash/rinse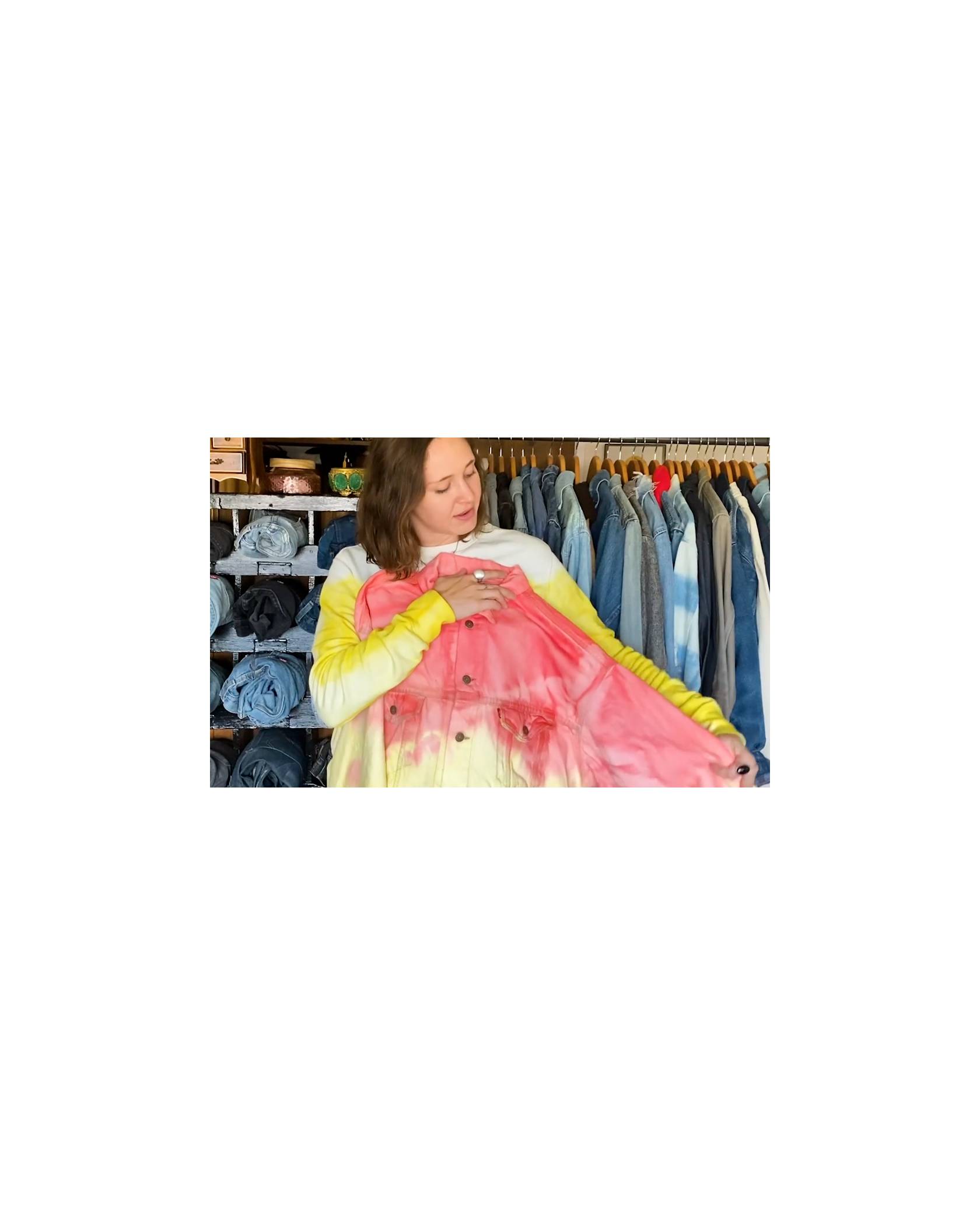 STEP 1
Wash and soak your garments.
Rinse the garments well to remove any oils on the surface and prepare them for dyeing.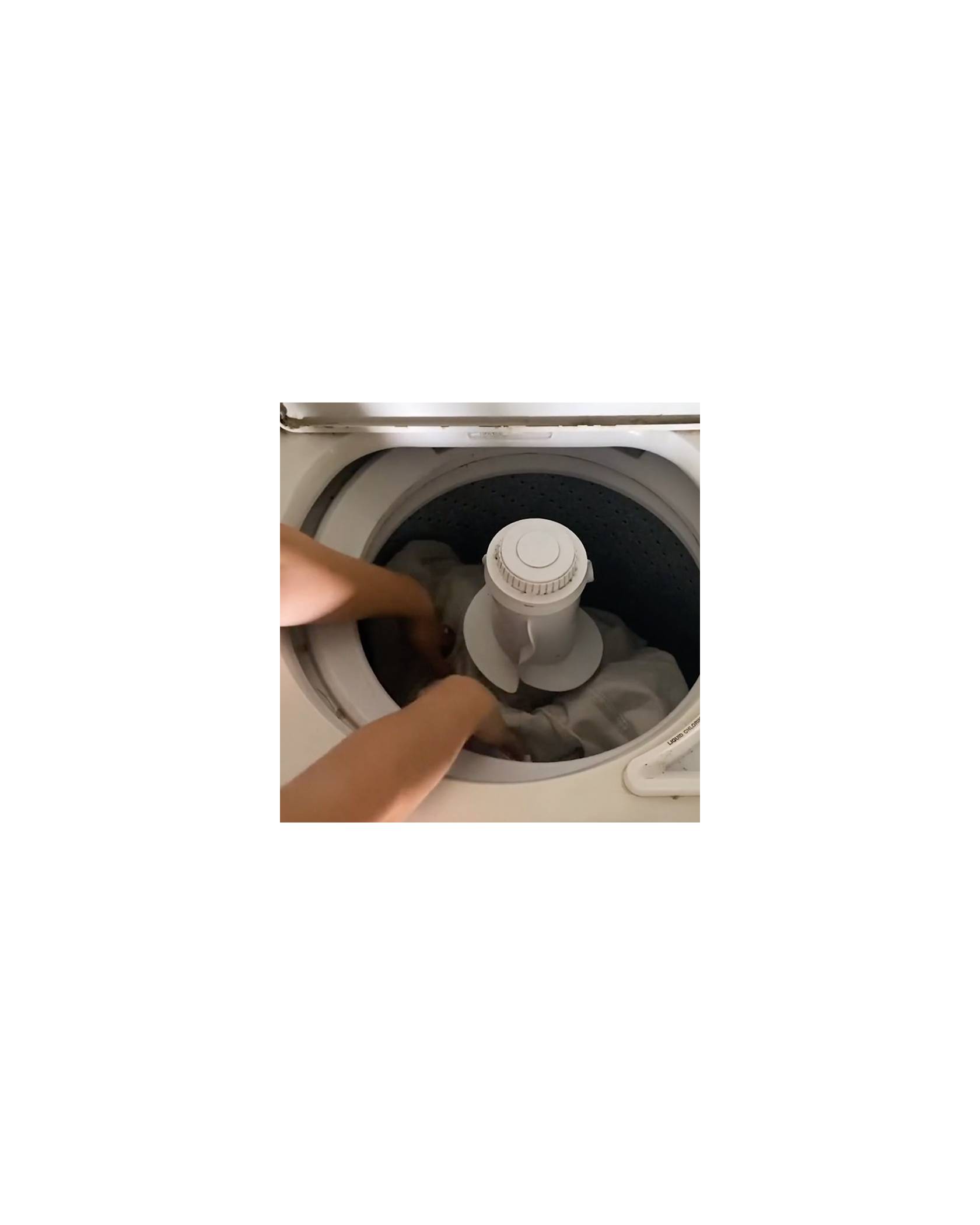 STEP 2
Prep your dyes.
Dilute a water-based, fabric-friendly acrylic pigment in your container. More dye equals more pigment and a richer color, so adjust according to your desired outcome.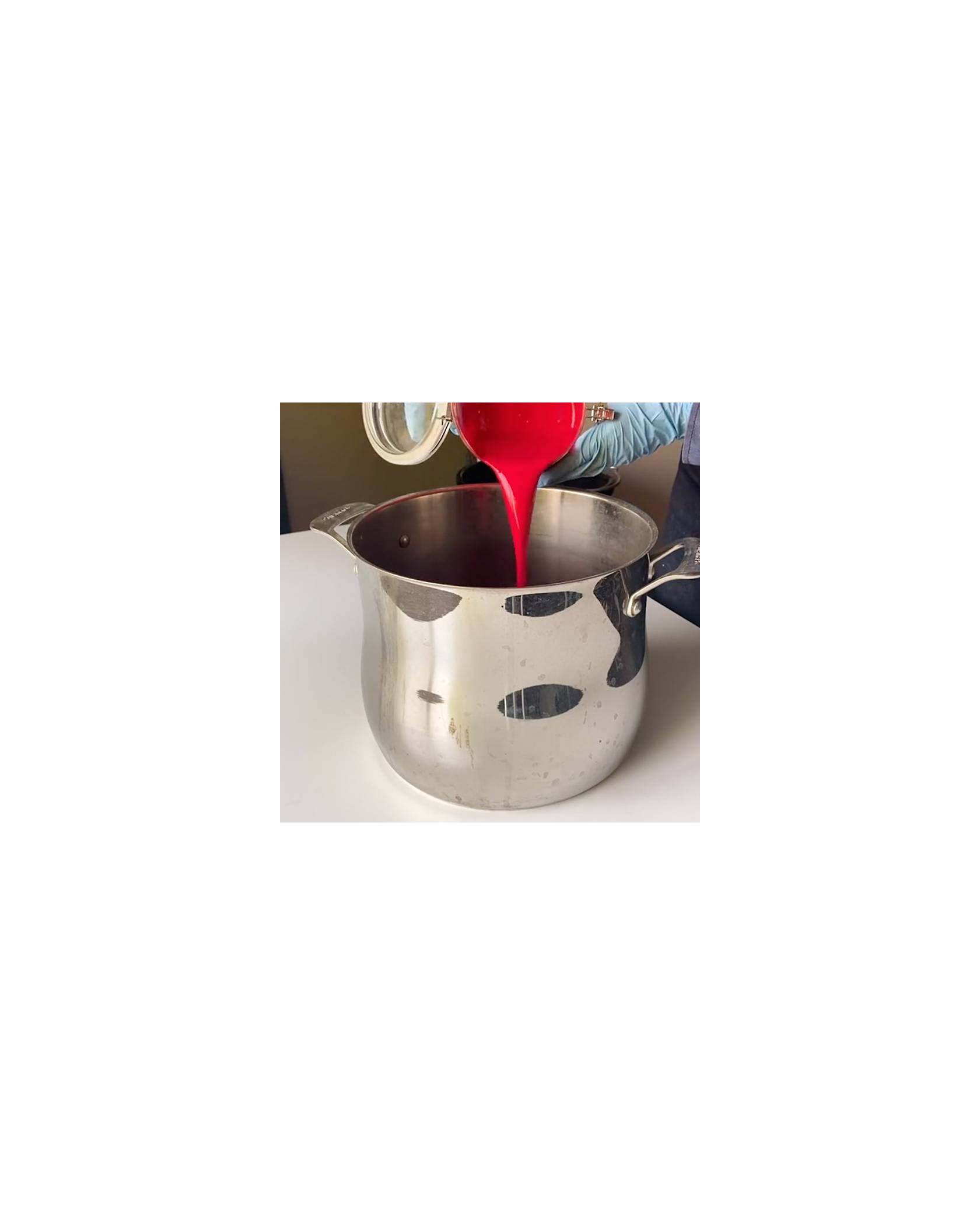 STEP 3
Tie your garment to hanger as desired.
Using twine, loop around the buttons of your garment and affix to a hanger in your desired position for dying. For garments with no buttons, use just the hanger to dip.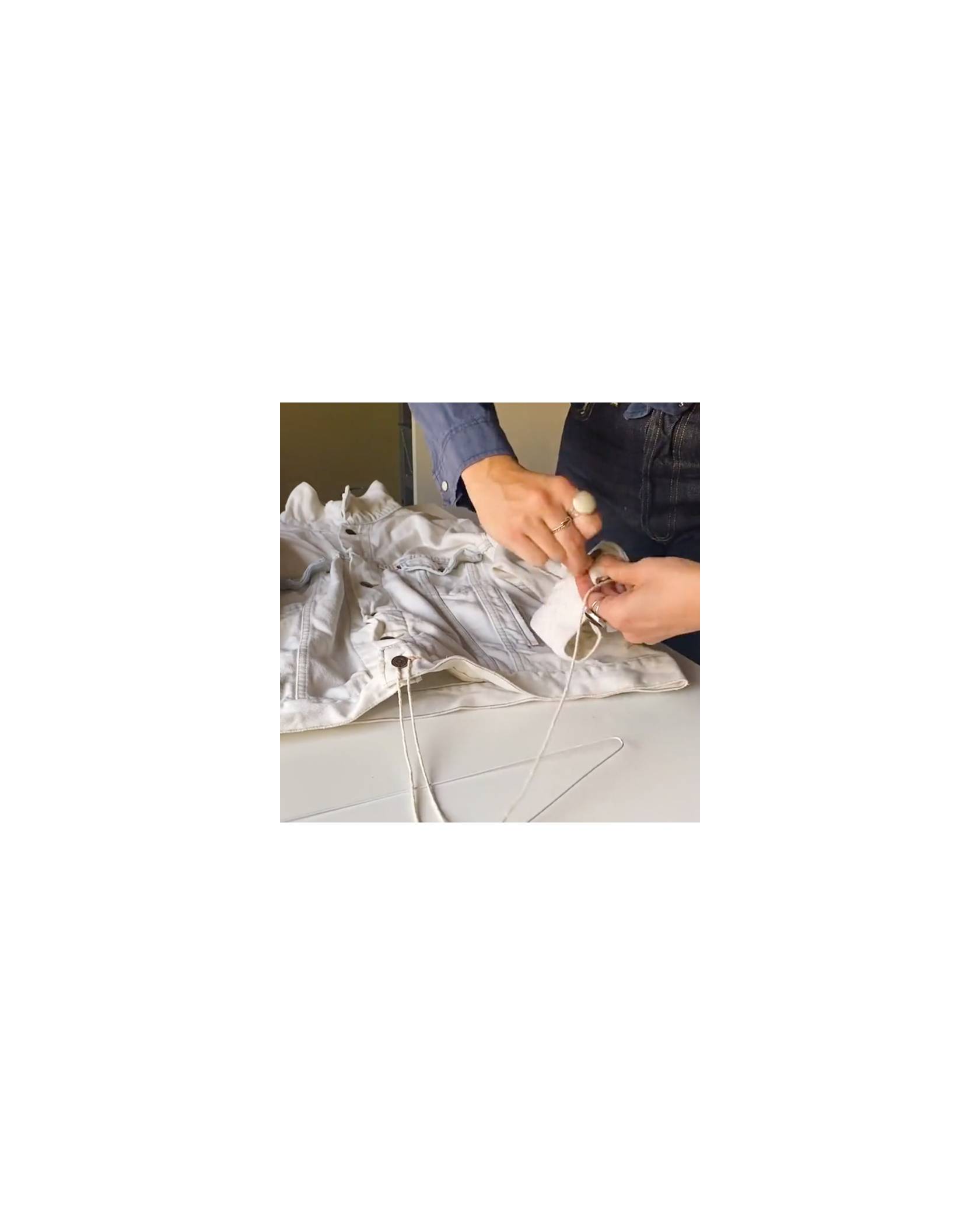 STEP 4
Dip and let sit for one minute.
Dip each garment in separately and use one hand to agitate the pigment around your garment so the color reaches every surface. After one minute, wring garment thoroughly as you remove it from the dye.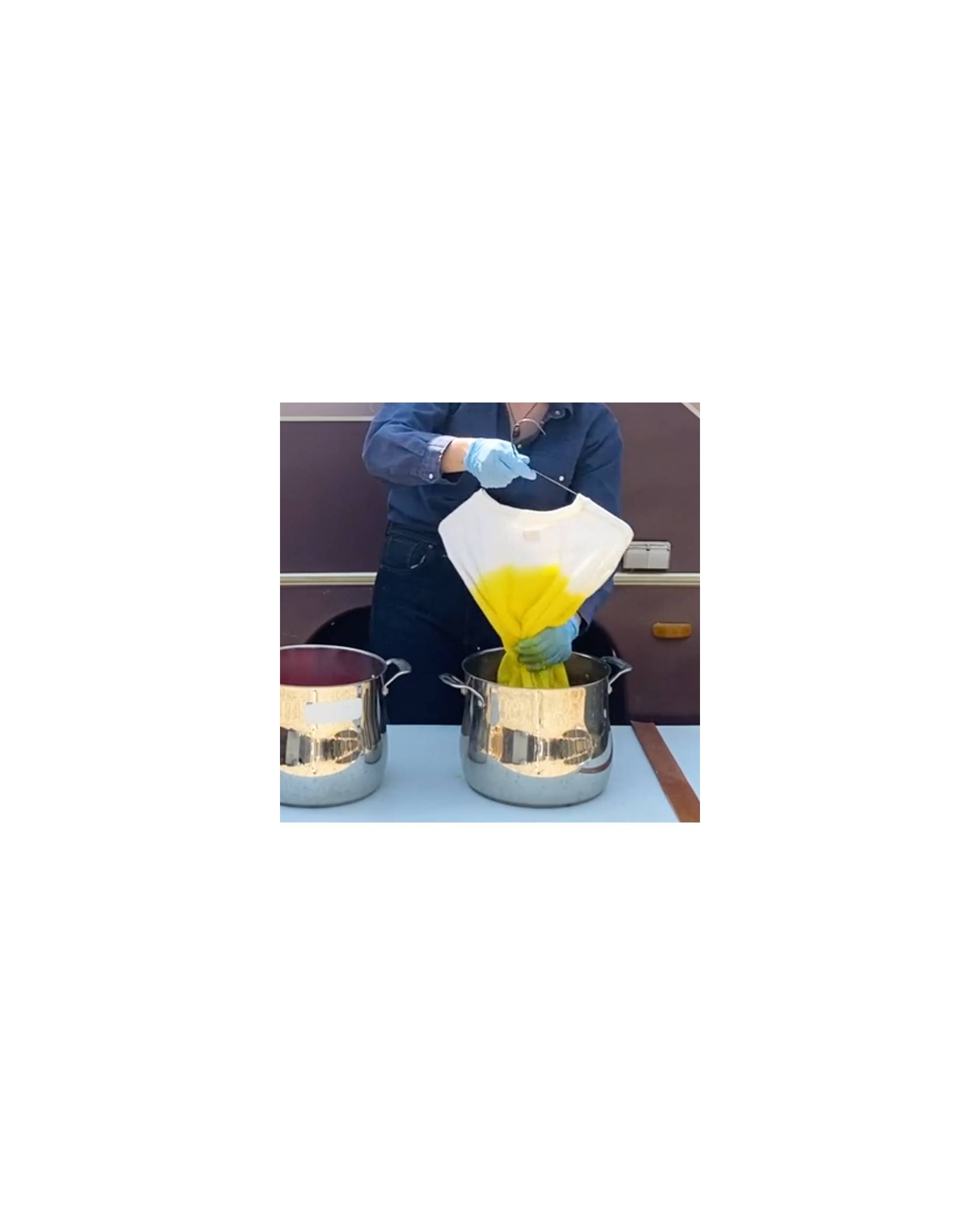 STEP 5
Hang it out to dry.
Most pigment needs to dry for at least 2 hours before being cured. If you're using multiple colors, let the garment dry enough that there's no pigment dripping and shifting when you dip into the second dye bath.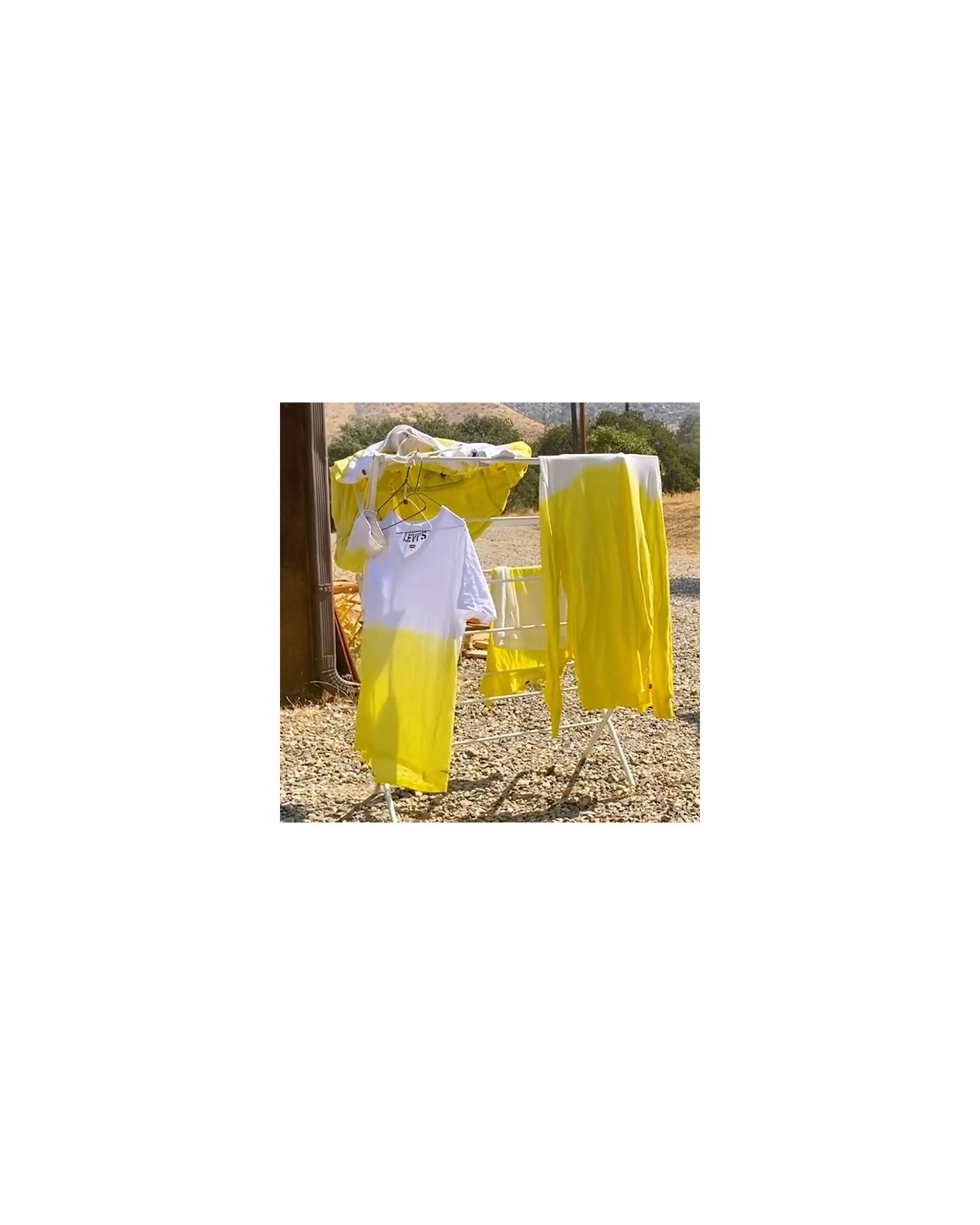 STEP 6
Repeat steps two through five as needed (based on style and desired colors).
Depending on how many colors you want, repeat the process accordingly. Consider retying the garment to a hanger to dip from a different angle.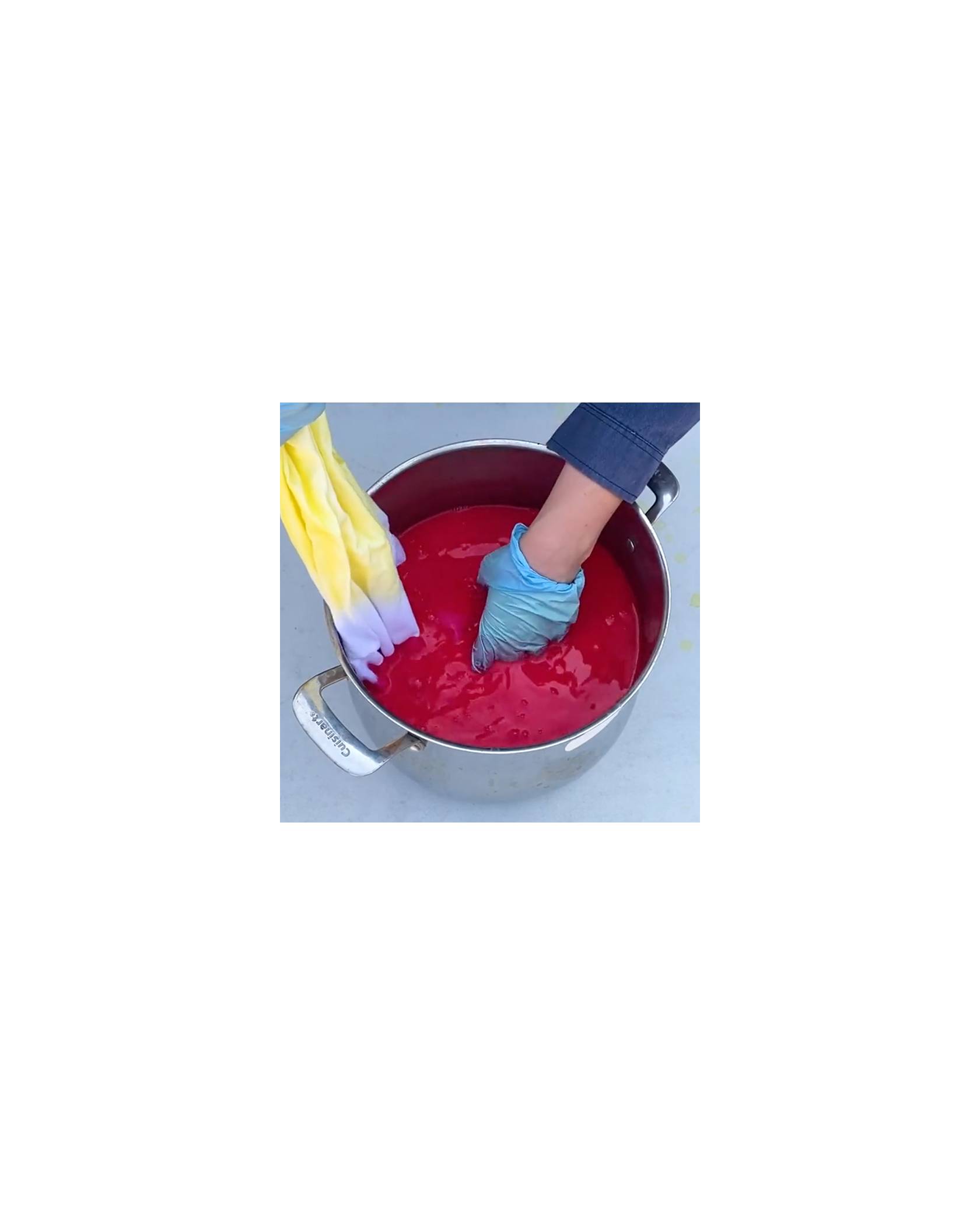 STEP 7
Heat in oven to pigment specifications.
Set oven to temperature noted on dye instructions. Make sure you have proper ventilation and non-food baking sheets for your garments. Bake according to dye instructions, usually about eight minutes.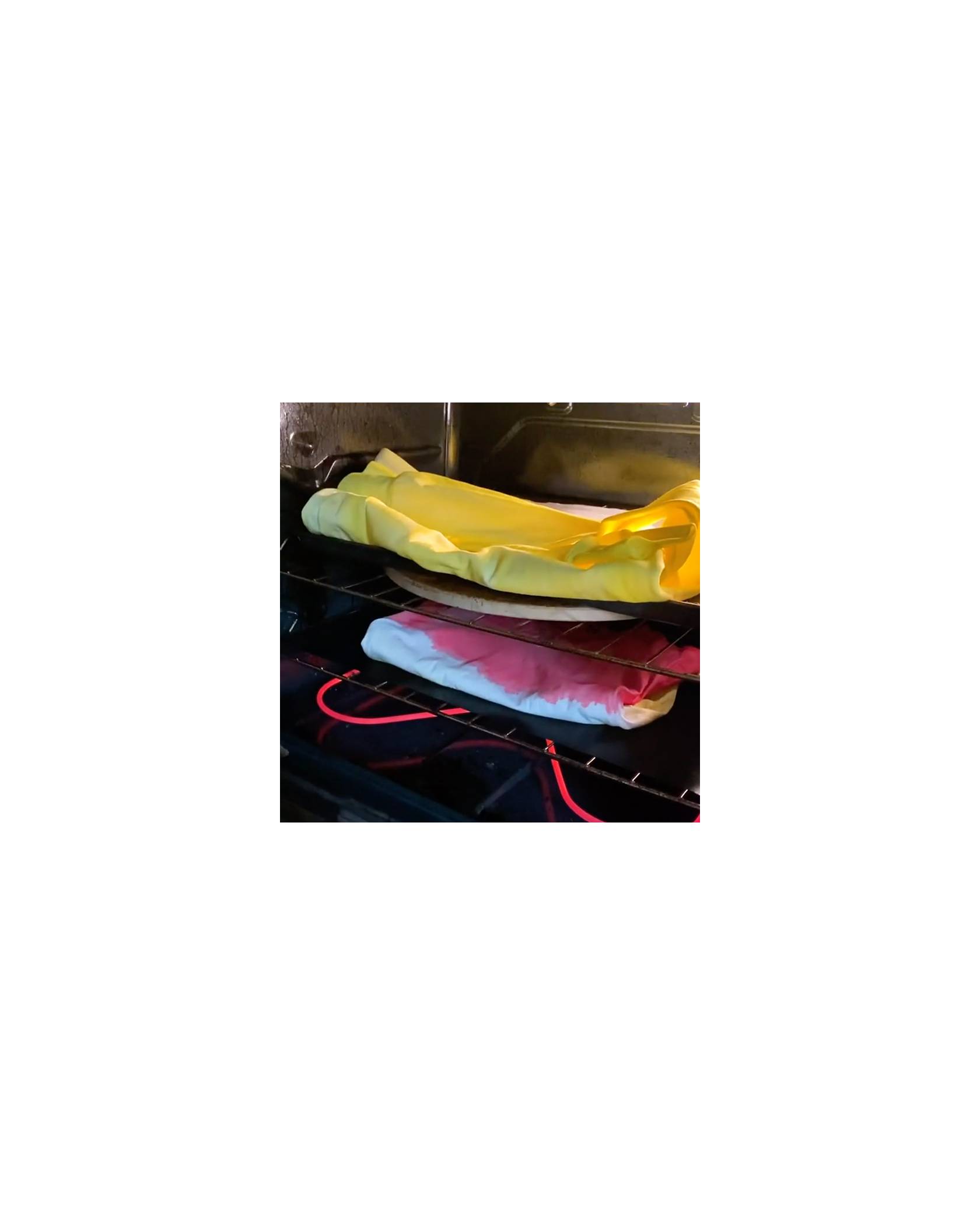 STEP 8
Wash and dry to soften.
Wash cured garment on cold. Add an extra rinse cycle to really lock in the look. Hang dry (it's better for the environment!) or use a dryer.