SETTING THE NARRATIVE : AAPI YOUTH NOW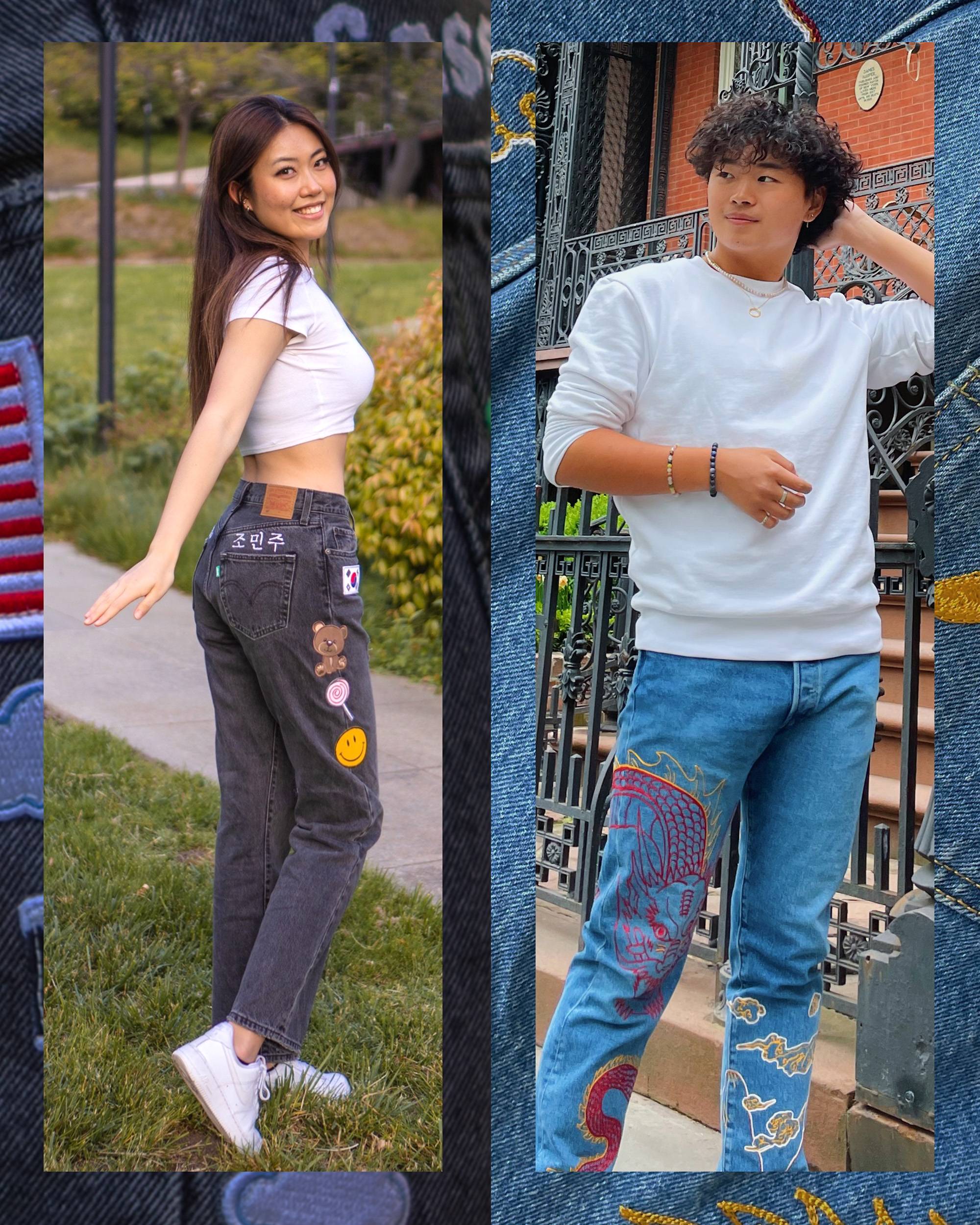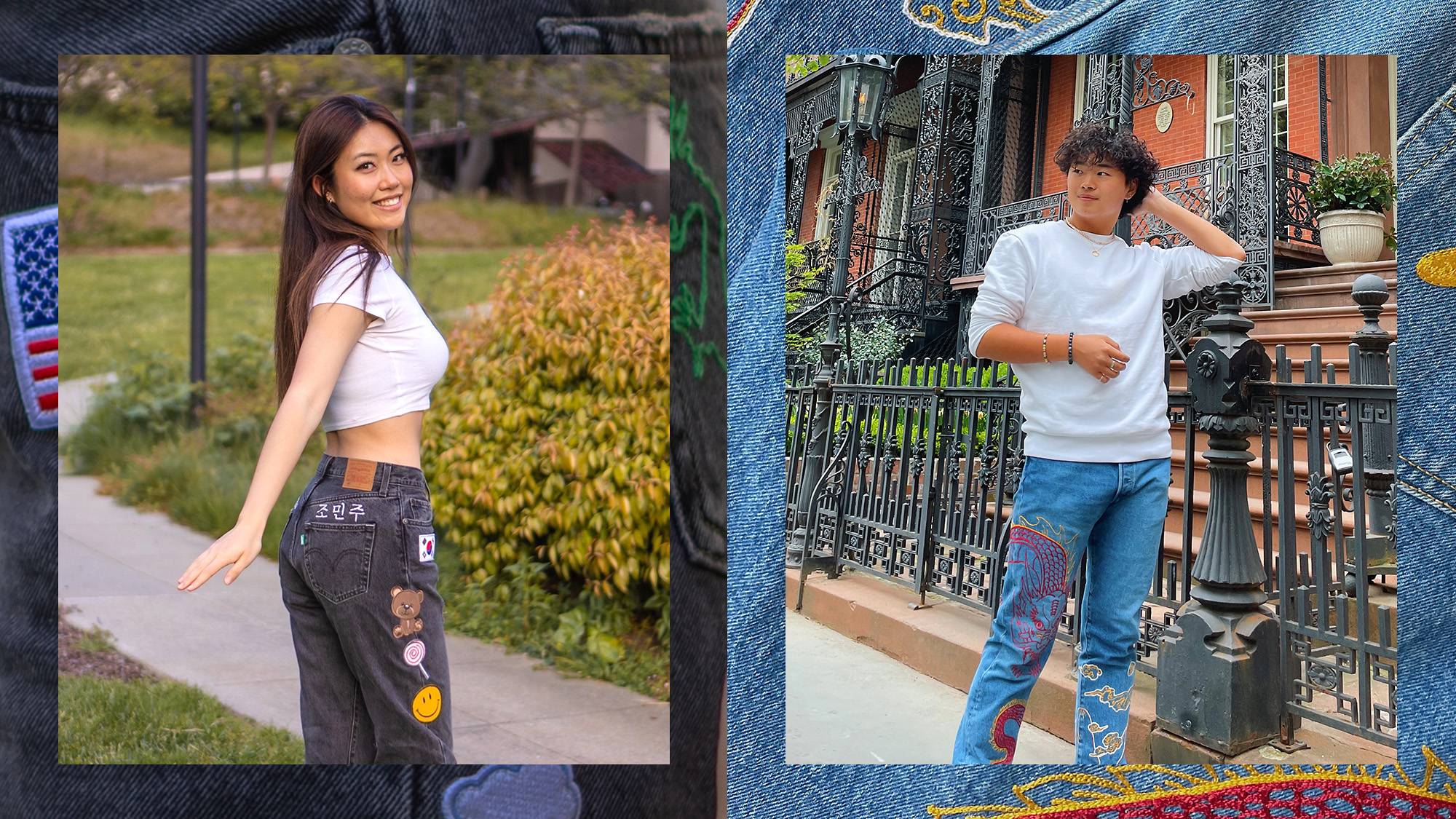 For today's AAPI community, more is more, identity is exponential, and visibility is essential. Our brand ambassadors are re-coding the stereotype, building layers into their heritage, and honoring it all through their customized Levi's® 501® jeans, with the help of our own Levi's® Tailors.
Read below for our ambassador's unique AAPI stories and to see their customized 501® jeans.
Larry Yu
For Larry Yu, being bilingual, and drawing from roots in both the U.S. and China have steadily become a defining feature of his identity.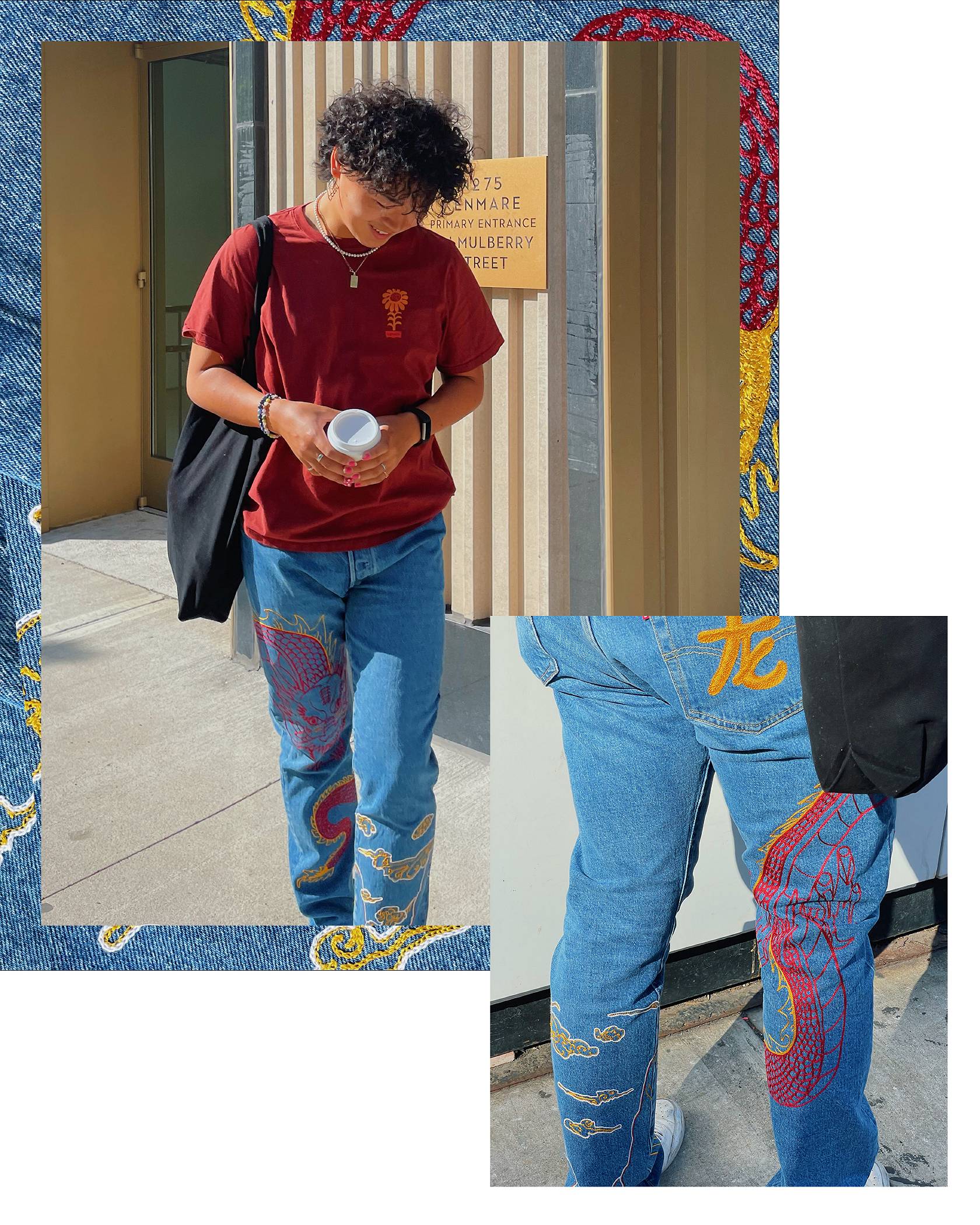 I IDENTIFY AS CHINESE-AMERICAN OR ASIAN AMERICAN, OR I EMPHASIZE THAT I'M SPECIFICALLY EAST ASIAN AMERICAN. BUT FOR ME, I ALWAYS ADD THE AMERICAN BECAUSE THAT'S HALF OF WHO I AM.
"I was born in Pittsburgh, but my first language is Mandarin. Starting from a young age when I was home, I spoke Mandarin at home and learned English in preschool."
These two cultures were never in competition for Larry - they were layers that he could play with and different ways to express himself. His own family moves easily between Mandarin and English, and have developed a kind of hybrid-speak, piecing together the linguistic bits that articulate their meaning the most clearly. "For me it depends on the topic that we're talking about. If it's casual small talk, we'll speak in Mandarin but if we're talking about my emotions that becomes easier to say in English."
This braiding of language and culture later matriculated into a passion for filmmaking at NYU where he just completed his thesis project "When We Go", co-written with Lauren Koo, another Chinese-American filmmaker. The film focuses on a young woman saying goodbye to her parents as they prepare to go back to China. From conception the film was intended to be bilingual, true to life as it was lived in the Yu household; a fluid exchange of languages - remixed, re-coded, personalized.
Yu considers himself lucky to have parents that support his choice to go into the arts, he notes that this is exceptional in the AAPI community. We talk about the difference between support and active interest and like many artists from immigrant families, Larry experiences this difference acutely. "Emotionally they are there but there is a little bit of a gap, especially because I identify in the LGBT community and much of my work addresses that topic." Notably, he isn't tortured about this, he isn't angrily demanding their recognition, nor expecting any revelatory moments with his family. Instead, he's giving them space and time - what we called in our conversation "handle-bars" for understanding. Yu has found a way to respect the value of his heritage and background without betraying his own identity. It takes patience, it's a long game and he knows it. It's a compromise, not a concession.
When customizing his Levi's®, Larry wanted to both acknowledge his heritage while layering on his own meaning to well-known cultural symbols. He partnered with Levi's® Tailor Lisa Hon to show this honorific sense with a wrapped dragon representing his Chinese zodiac and a nod to the iconic mountainscape ink calligraphy that his own grandfather practiced. He loves that he gets to wear a reminder of his family's artistic side. Lisa Hon uses her signature specialty, the chain stitch to create the dragon design. The dragon immediately reminds him of paper placemats in Chinese restaurants in the New Jersey town he grew up in. A Texan native with parents from Shanghai, Lisa draws from her own background to help create a whimsical version of the classic cloud and mountain motif. Larry's also trialing the stitched dragon for a possible future tattoo. Don't tell his parents.
Cassidy Cho
For Cassidy Cho being multicultural is a superpower. She developed it early on when, in 4th grade, her family moved from Korea to Valencia, California where there was little Korean community outside of her family church.

"In the beginning, I felt a little different because my parents were very fresh from Korea… I had a pretty different background than a lot of families that had been here for 10-20 years." From there she took to her new home like a fish to water.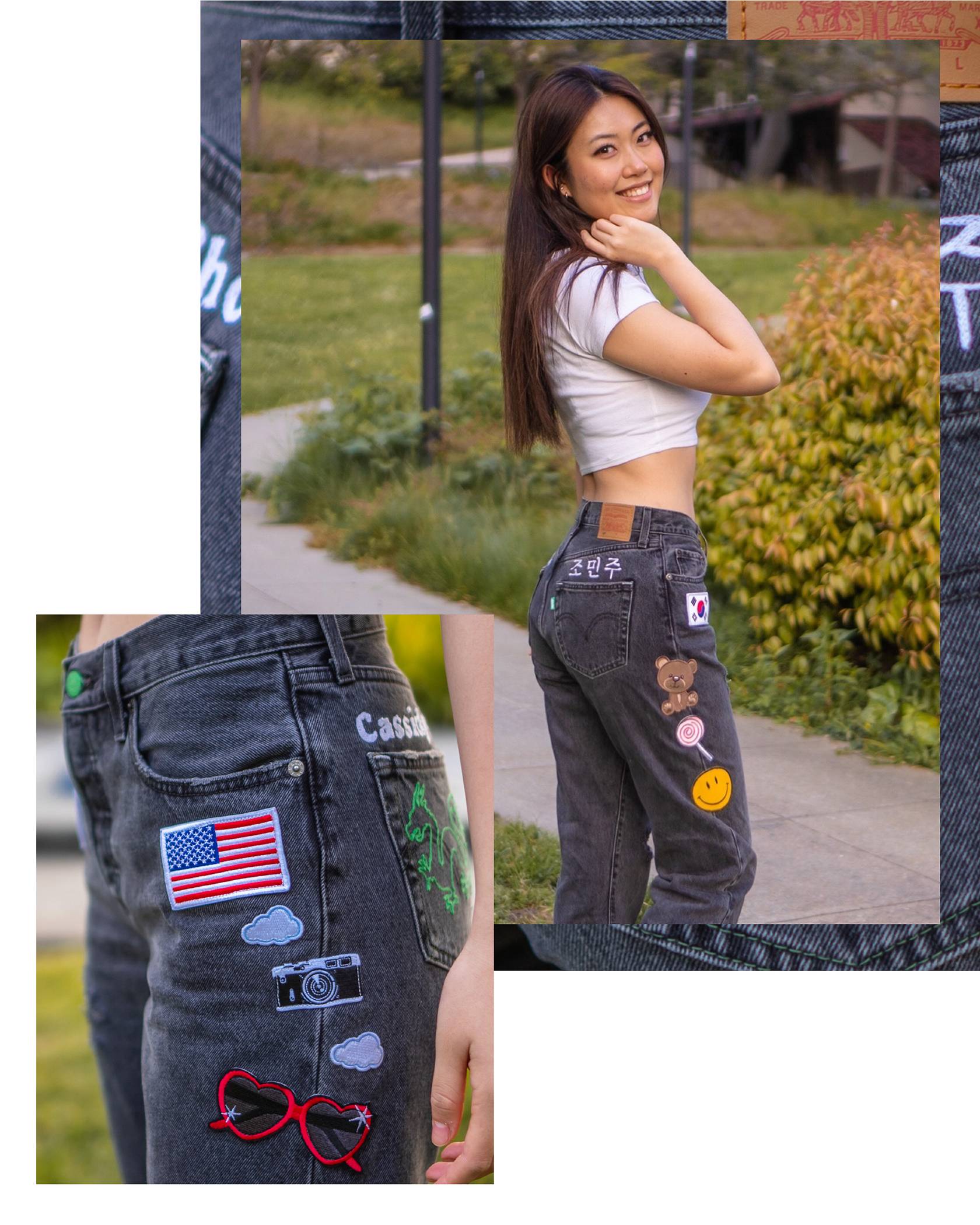 ONE THING THAT I LOVED WAS LOOKING AT THE CLOUDS AND BEING PART OF THE RELAXED CULTURE FILLED WITH SUNSHINE. COMPARED TO KOREA WHERE THE BUILDINGS WERE SO HIGH, THE US HAD LOW BUILDINGS WHERE I WAS ABLE TO OBSERVE CLOUDS AND SIT IN SUNSHINE.
Her next transformation also came in the form of "culture shock" - moving to Berkeley for college. She recalls vividly attending her first meeting at a Korean Catholic campus group with the encouragement of her older sister. She felt overwhelmed, even intimidated by the 20-30 Korean faces staring back at her. She didn't assume an immediate sense of belonging but was surprised by how Other she felt in her own community. "It took 3 weeks but I started to notice the similarities, not only on the spiritual side, but because they know the struggles of being Korean American."
This Korean-Catholic group became an entryway to re-discovering her AAPI identity, not as a regression. his time as an adult, picking and choosing the parts of 민주 (Min Ju) and the parts of Cassidy she wanted to hold on to and expand. She started to become more involved in AAPI communities, returning to her old self but in a new way.
Even in her own name, Cho empowers herself to create a unique, self-assigned identity. "I was 민주 (Min Ju) my entire life until I changed it when I got my U.S. citizenship. I chose Cassidy because it wasn't common and now it's become a part of my identity." This isn't to say that she's given up one identity for the other, she holds onto the 민주 (Min Ju) of her past to guide the Cassidy of her future. She wanted to express this ever-present duality by creating a "조민주" (Cho Min Ju) leg and a "Cassidy" leg on her Levi's®. She uses both sides to move through the world.
Cassidy partnered with Levi's® Tailor Raymond Crisostomo to represent this duality in jean form. Raymond can relate to this duality and cites his Filipino heritage as a major inspiration for his design work. "I find myself including traditional details into the design. I love looking to the past for inspiration." The "조민주" (Cho Min Ju) side is embellished with mementos from childhood while the Cassidy side is patched with her current interests. She has both American and Korean flags at either side of her hips, holding equal space in her identity.
Lillian Lloyd
Lillian "Lily" Lloyd grew up in a small town in Washington, where she was one in a handful of Asians in her community and she could count the number of people of color at school on both hands. For Lily, like many AAPI women, the lack of visibility and absence of similar faces to reference growing up turns into a kind of soft internalized racism.
In fact, Lily didn't know Asian women could be beautiful, she didn't know she was beautiful until she left home and started to see other Asian women confident in their own skin.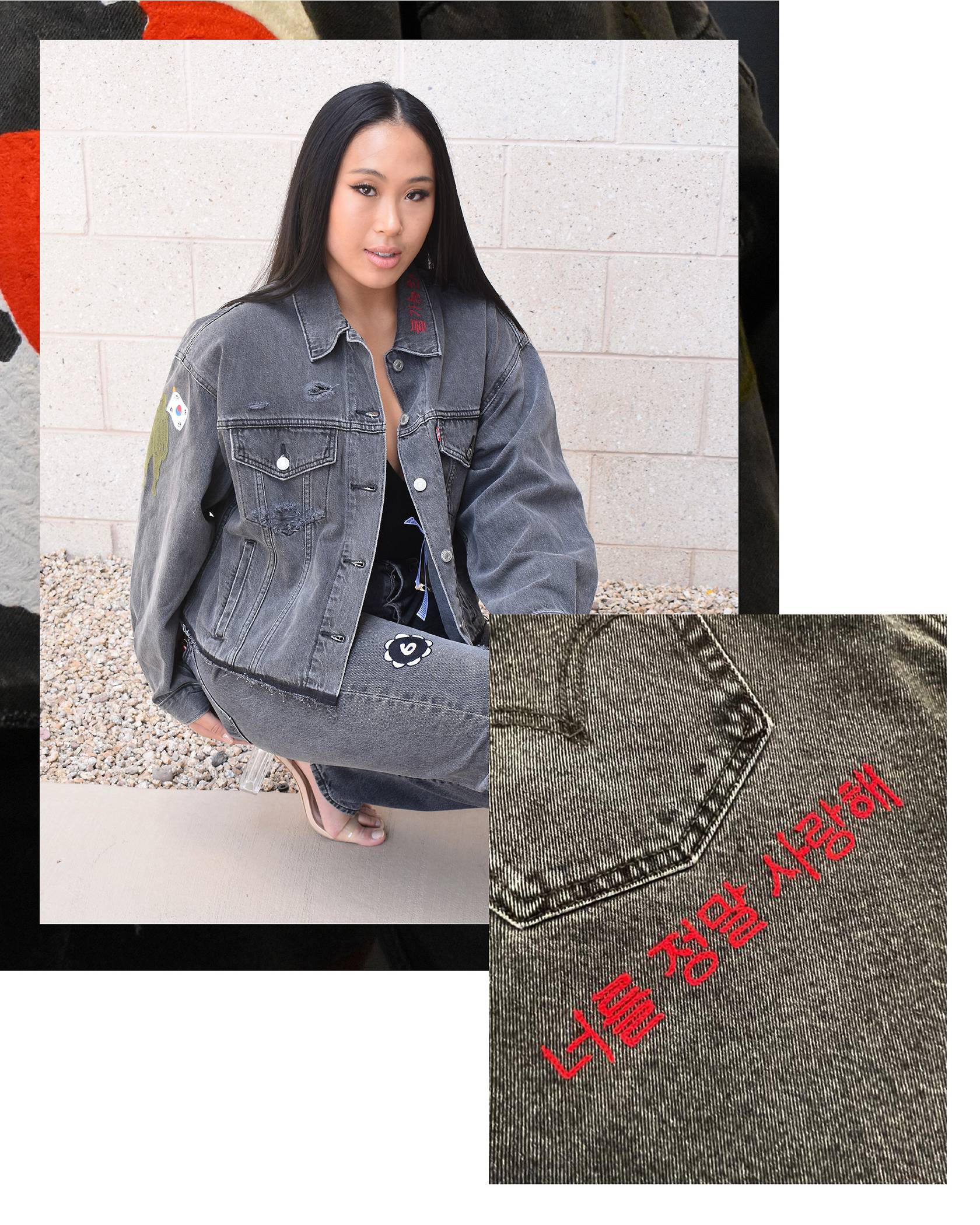 THERE WERE SO MANY BEAUTIFUL AND HARDWORKING ASIAN WOMEN I WAS MEETING IN SCHOOL THAT I WAS FINALLY SEEING THE REPRESENTATION THAT I HAD BEEN LOOKING FOR. I DIDN'T KNOW I WAS ATTRACTIVE, THAT ASIAN WOMEN COULD BE SEEN AS ATTRACTIVE UNTIL I WENT TO COLLEGE.
Lily started to unpack the internalized racism she had been slowly growing through the power of visibility and community. She found a group that not only mirrored her own beauty, but also shared her cultural experience. The experience of cultural empathy for her lived experience was pivotal. "I think it's important for people to have diverse friend groups. Coming to college I had a whole girl group of all AAPI friends, and it was so freeing to talk about family experiences and it was so much easier to explain my family's values because theirs were the same. I also felt that they were so confident in their own skin that I wanted to be the same."
And while she has pride about her personal heritage and has found her own community of AAPI, she is wary of tokenization, of being Othered and exotified. Like many AAPI, Lily struggles with the other side of racism, the imperative to constantly be an ambassador for our culture, to teach our friends that AAPI culture isn't monolithic and that each family navigates their immigration story differently. Lily often found herself in this position. She recalls being awkwardly thanked by a childhood friend's mother for showing him Asian culture. "It was really strange that I was the tokenized Asian friend that educated and helped him. It isn't up to POC people to educate others on their culture."
The irony is that Lily's family has been in the States a lot longer than most other immigrant families that get to pass with a lot more ease. Her grandfather served two tours in Vietnam after immigrating to the U.S. from Japan. He met a Korean woman on one of these tours and brought her to the States where they struggled and created a life for Lily's mother and her siblings. Lily shares that her grandmother thought life in the U.S. would be like scenes from The Great Gatsby with non-stop parties and endless champagne but instead she found herself in a position where she was stretching every dollar.
Lily knows that this struggle is also her struggle, that this history has informed her person, shaped and continues to shape her as an adult. It's a struggle she wants to acknowledge rather than bury. In collaboration with Levi's® Tailor David Nguyen, Lily's custom Levi's® represents this complicated history. Like Lily, David considers himself
mixed
– he is Black-Filipino, Vietnamese, Cambodian and he can trace being American to his grandfather who served in the U.S. army. The full black Canadian tux is an homage to her grandfather, famous for his love of the iconic jean-on-jean ensemble. "We'd tease my grandpa all the time for wearing a Canadian tux—his big jean jacket and his Levi's® jeans." She's added a Korean flag to represent the dominant culture of her household thanks to her grandmother and an outline of her grandfather while he was in the army. Her design is a short story in itself, a snapshot into the rich and complicated family she comes from.
Alex Febre
Alex Febre always knew he wanted to work in design and fashion so when the opportunity to design his own Levi's® jeans presented itself, he was ready with hand-drawn sketches and a clear vision of what he wanted to illustrate. He wanted to represent his favorite beach of memories in the Philippines.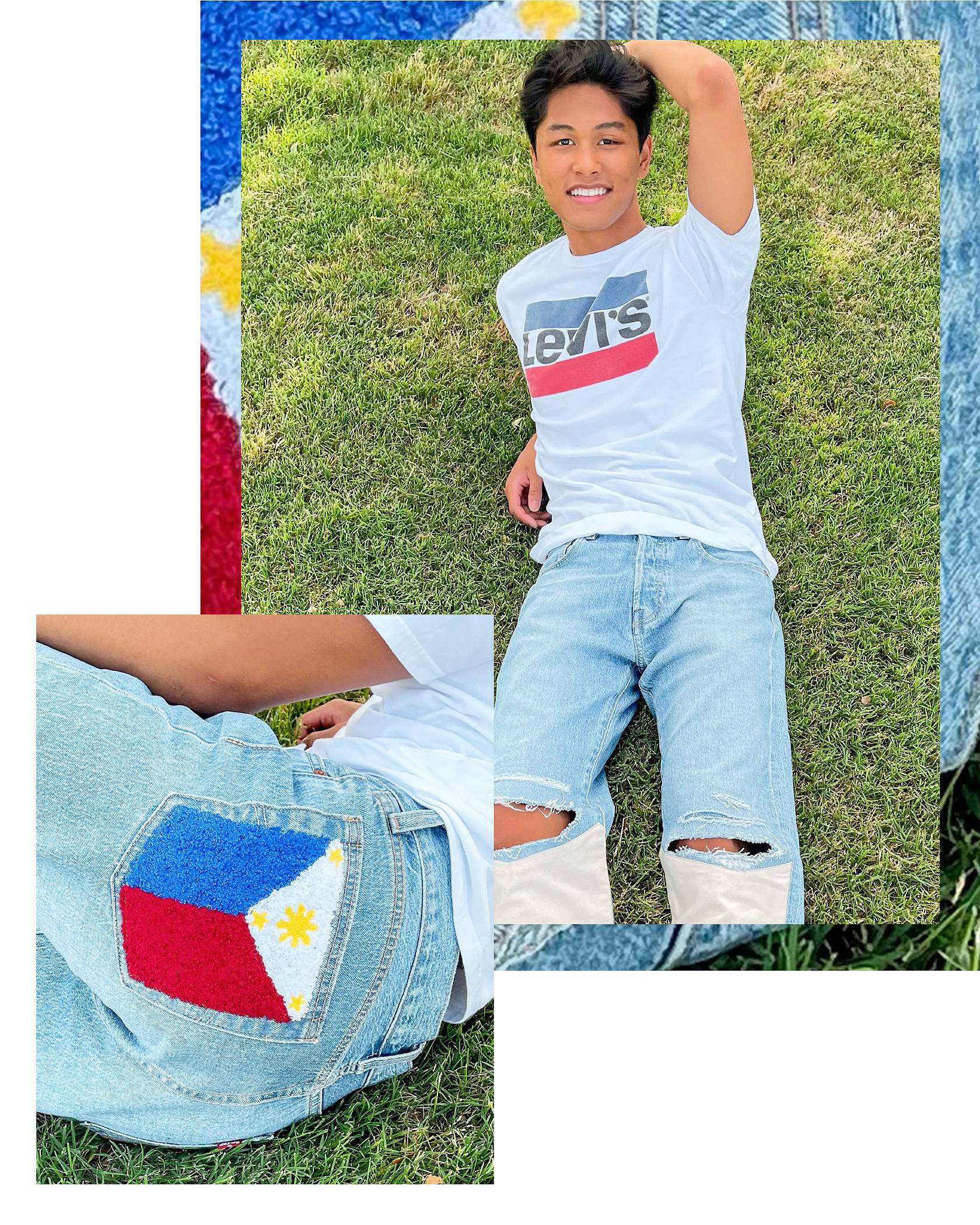 For Alex, the image of the Filipino beach connects him viscerally to a heritage and past that he has limited access to. He grew up in Texas, far away from those beaches but when he hears about his grandparents having cookouts and beach days he can relate with ease, picturing himself doing the same with his sister and neighbors. "It's cool to have that connection at our ages, just in different generations and different places."
It was easy for Alex to connect with our Levi's® Tailor Glenda Erdekian when it came to their love of the Philippines. "My heart is still in the Philippines.", says Glenda. She immigrated here in 2015 after honing her tailoring skills around the world. An expert in her craft with a specialty in embroidery, Glenda was able to manifest Alex's beach scene by creating a blue/white contrast motif on light blue washed jeans to represent the beaches where his grandparents grew up and a frayed hem to mimic the motion of waves. The Filipino flag is prominent on one of the back pockets. For the coconut tree on the other pocket, Glenda pulls from Alex's own sketches to make the look truly personal.
Alex's pride for his culture is immediately apparent. "I am proud to say I am Filipino and I think that was instilled in me with my family to be proud of your heritage. You shouldn't be ashamed of it ever. Alex never whitewashed or wished away his difference, he celebrated it. For him, it was an opportunity to dive more deeply into his heritage and learn about his culture.
I NEVER THOUGHT BEING DIFFERENT WAS A BAD THING. GROWING UP, I WAS ABLE TO RECOGNIZE THAT WE HAD DIFFERENT SKIN COLOR, DIFFERENT HAIR, AND THAT MY FAMILY WAS DIFFERENT SO SEEING THAT VARIATION WAS SOMETHING I KNEW FROM A YOUNG AGE.
"I was able to discuss that difference with my parents and that's when we started having conversations about being Filipino. I was able to be more aware of my culture and identity and was always taught that you should be proud of who you are. Although since I'm in America I can't fully represent Filipinos altogether, I can represent the Filipino-American community by expressing that I can balance both cultures."
It's unique to understand and even appreciate Otherness without the associated trauma and Alex attributes this good fortune to the communication and strength of faith in his family. Catholicism has been a guiding light not only as a resource for his Filipino community but also as a touchstone to the country itself. He appreciates that when visiting the Philippines he can share his spirituality without the language barrier, that some things transcend language. "Being Catholic is a large part of my identity. Even going on vacation when we traveled in the Philippines, we'd go to other churches there as well. My family prays every day when we can." Even during Covid Alex's family would gather and watch mass together to create their own makeshift church at home.
Alex can't recall a time when he felt discriminated against because he always embraced his difference as something to set him apart as a special as opposed to holding him back. He is, like so many other AAPI of his generation, reappropriating
Otherness
to celebrate the diverse and bountiful ways Americans can interpret and reinterpret identity.
For our Levi's® ambassadors, being American in no way takes away from their being Asian. They exist in both worlds at once and within that, they've created their own personal culture, unique to their heritage story. For today's AAPI, it's no longer a question of choosing between cultures or leaving behind one to become the other.
They've figured out how to preserve their history, re-figure their traditions, and create new meaning for this new generation of AAPI. Identity is complicated and messy and beautiful all the same and our ambassadors personify this daily. No longer model minorities, no longer anyone's token friend; AAPI now are paving new self-assigned space and re-defining authenticity.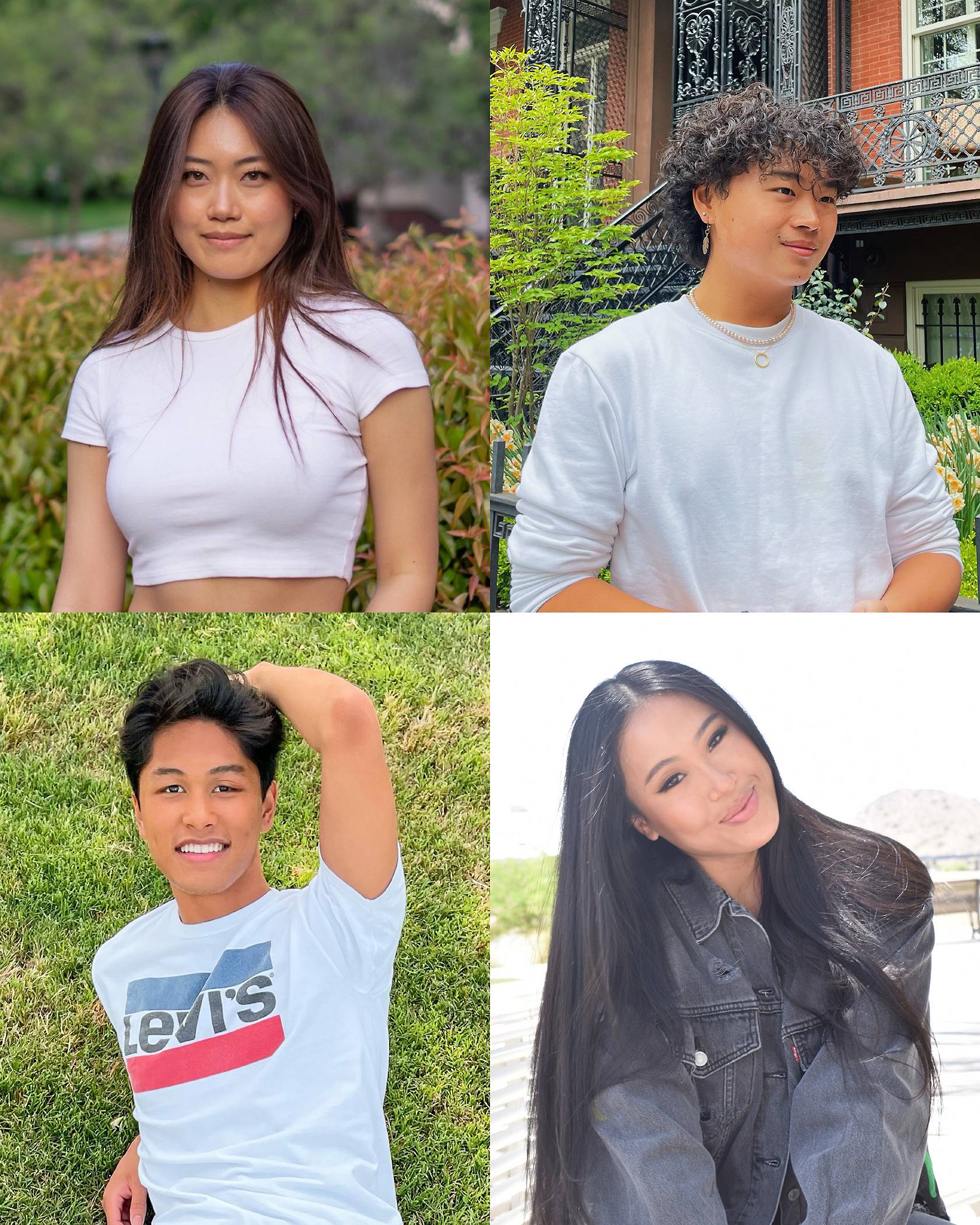 In celebration of AAPI month and in support of increased diversity across all communities, Levi's® is proud to provide a $15,000 donation each to two organizations, Chinese for Affirmative Action, supporting their social justice efforts to bring about policy change, movement building, and community safety, and Advancing Justice, Asian Law Caucus for its efforts to protect the human rights of immigrants and refugees in the San Francisco Bay Area through community defense, legal representation and advocacy.