Please select stores for the entries highlighted in red

Designed in collaboration with Justin Timberlake. A collection rooted in quality and self-expression.
SEE THE FULL COLLECTION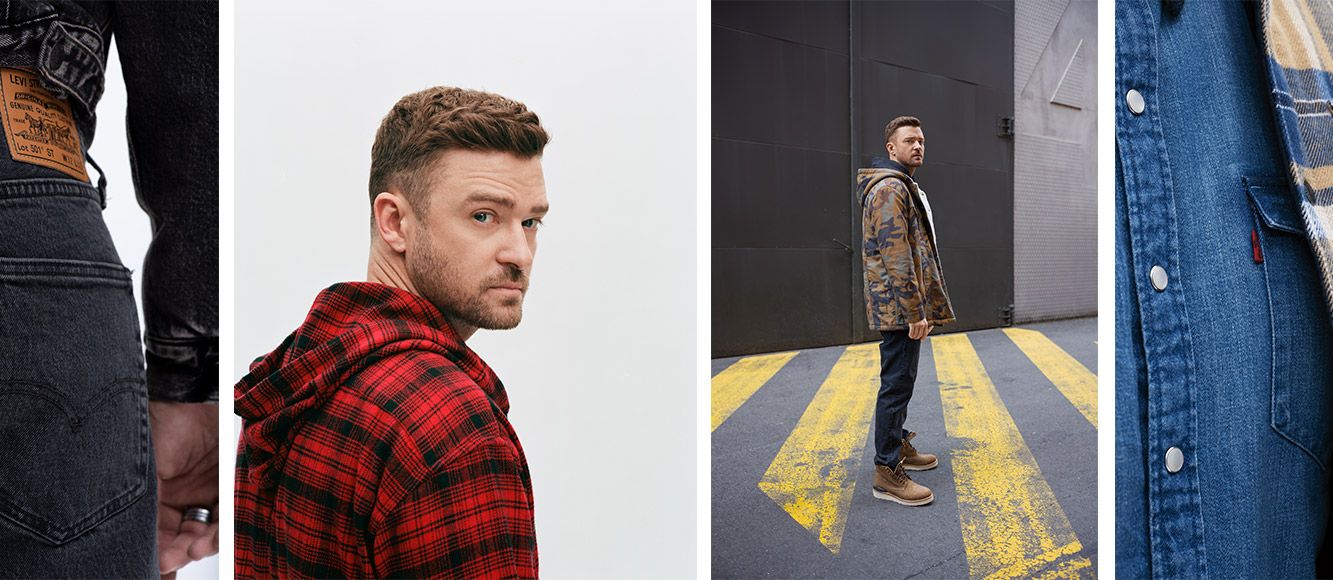 "Fresh Leaves" derives from the concept of Justin making his own mark, putting a new spin on timeless pieces to leave behind for the next generation. Justin worked closely with the Levi's® Design team to reinvent some of the brand's most iconic pieces in unexpected ways. The results are classic pieces, colors, patterns and silhouettes but twisted, mixed up and remade for a modern look.
"We all have our own fingerprint. So when you make something, you can't help but to make it authentic to you."
- Justin Timberlake
We're introducing a new fit to the 501® Jean family – the 501® Slim Taper. Inspired by how Justin has worn his 501® Jeans for years – slim through the leg and tapered at the ankle.
The classic Trucker Jacket gets an upgrade from the future with a fully custom laser-print camo.
Justin's favorite flannel – a new take on our classic Worker Shirt, with a denim collar and squared chest pockets. Looks vintage, feels brand new.