TAILOR PROFILE SERIES VOL. 11 WITH DILLON BRAMWELL
Style / 
April 2022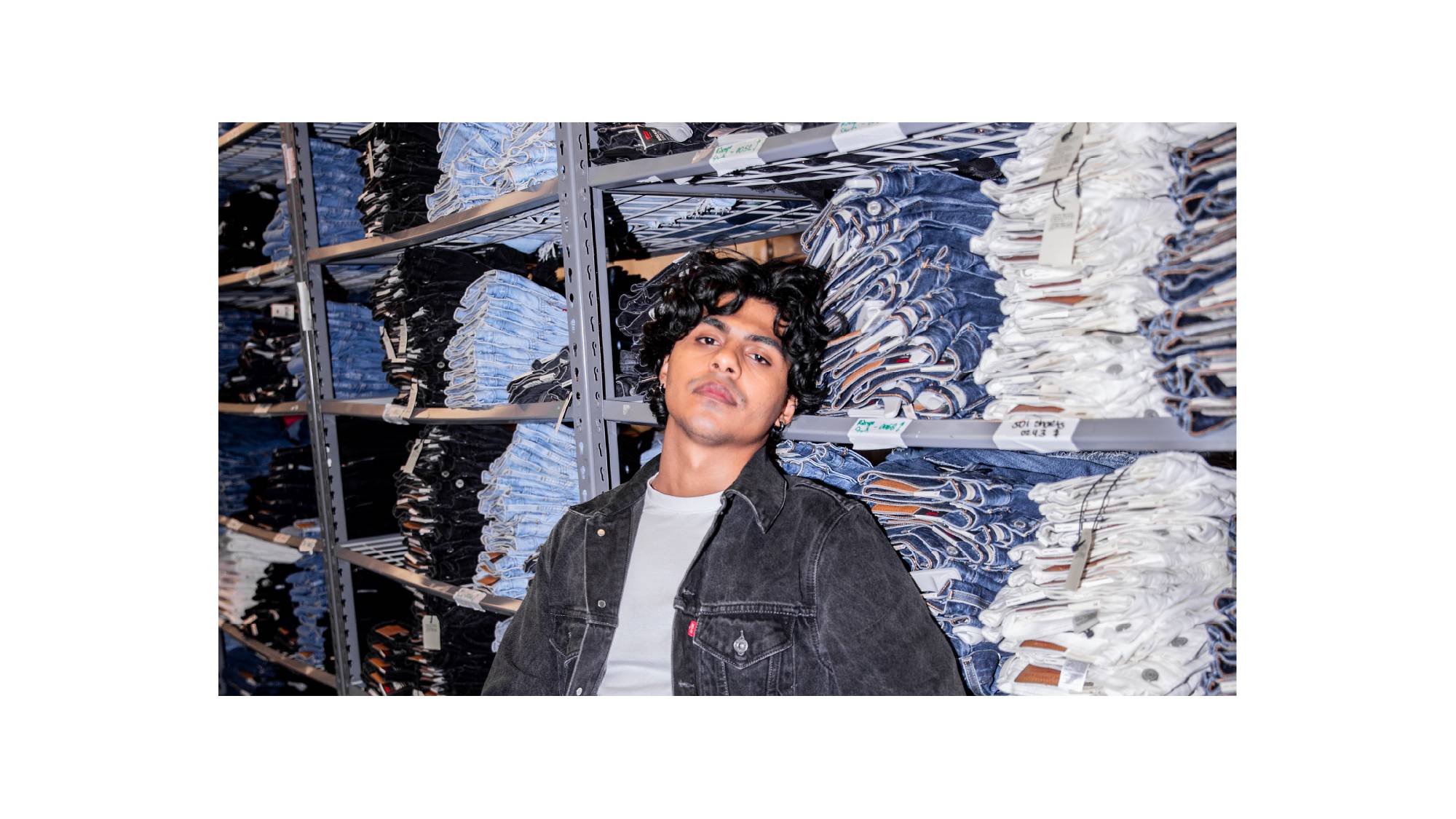 This series follows Tailors from around the world - highlighting their craft, passions, love for the brand and the impact they have on bettering the planet through extending the life of your garments. For Vol. 11, we interviewed Dillon Bramwell from Orlando, Florida. This volume highlights Earth Day and the impact it has on Dillon's craft, so it was fitting that his designs are inspired by upcycled clothing and making a mark on sustainable clothing best practices.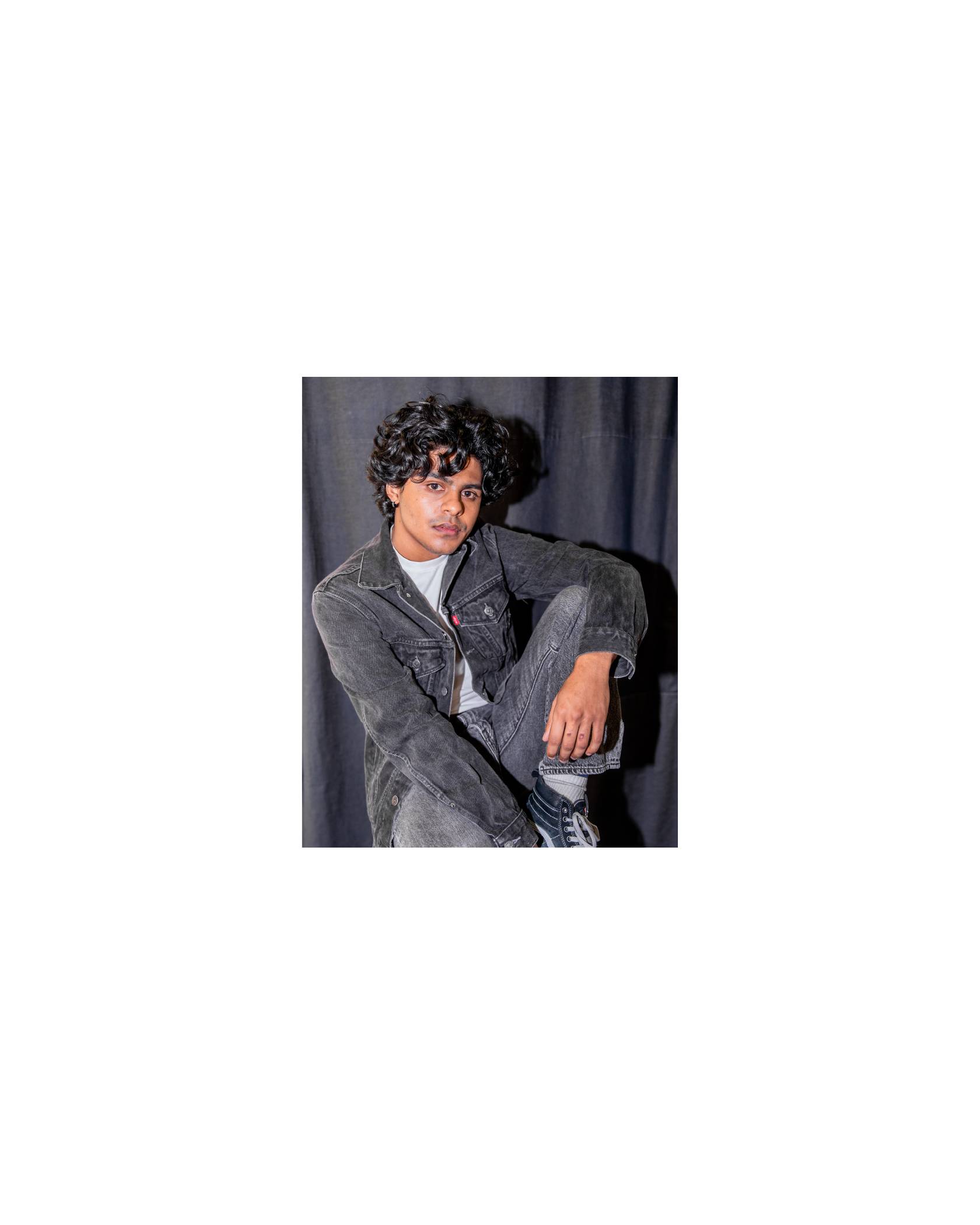 What is your position and how long have you been with Levi's®?
I am just about to celebrate my 1 year anniversary as a Tailor. As a Tailor, I support with alterations, chain stitch embroidery, upcycling and repairs.
Tell us about your favorite piece you created to celebrate Earth Day?
That is a tough one. The first one that jumps out is the denim corset I designed from recycled denim for my girlfriend. Her style inspires me to create garments and think outside the box. The second piece I love that I created for Earth Day is the chain stitched Trucker jacket. I wanted this piece to represent all people of color, because we are all responsible for how we treat the planet and how we work together to "HEAL THE WORLD". I also stitched a Japanese cherry blossom onto the Trucker, which is a timeless metaphor for human existence in Japanese culture. My hope is that one day, we all hold hands and protect our planet.
How do you make an impact on the environment in the work you do?
This statement seems a bit cliché, but I never let a denim scrap go to waste. I ensure that all denim scraps, leftover fabric, or damaged goods see a new life. I am able to create, repair, and re-imagine garments with all the small denim I save from all my projects.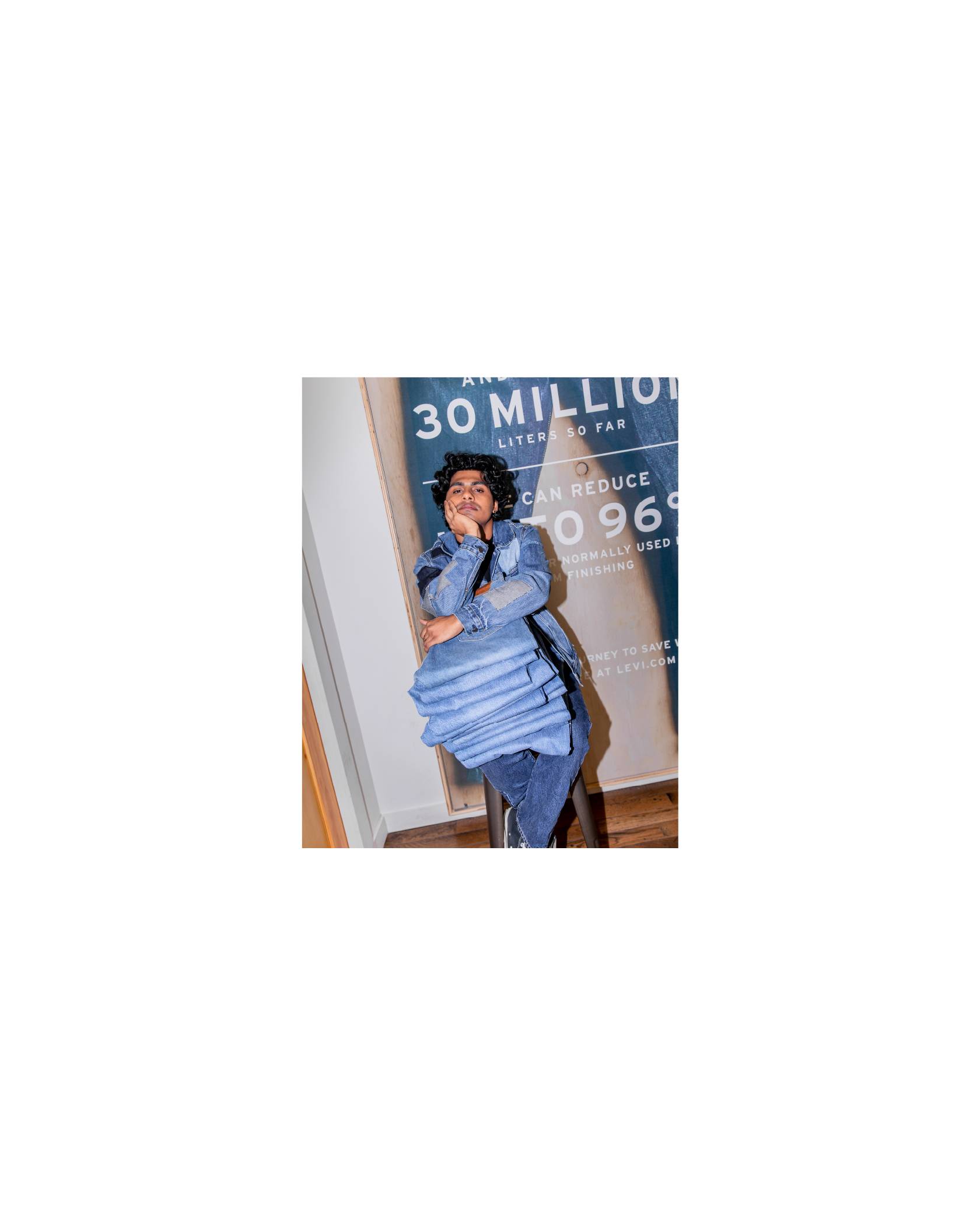 Since sustainability is a core value with Levi's®, can you highlight how you bring this to life in your shop?
There is a lot of best practices Levi's® instills in us. I am able to translate them into the way we work inside my shop. From educating our consumers on how to wash/care for their denim, to repairing a consumer's old favorite pair of Levi's® to keep it out of the landfill, I strive to educate our staff on how to better the planet through sustainable best practices.
What is your specialty as a Tailor?
I've always been an artist at heart and loved studying color theory and working with oil and acrylic paint. I intertwined everything I learned about the color theory and sketching - and translated it over to chain stitch embroidery, so it has become my specialty by default. If you pop into my shop, you will always find me at my chain stitch embroidery machine.
My hope is that one day, we all hold hands and protect our planet.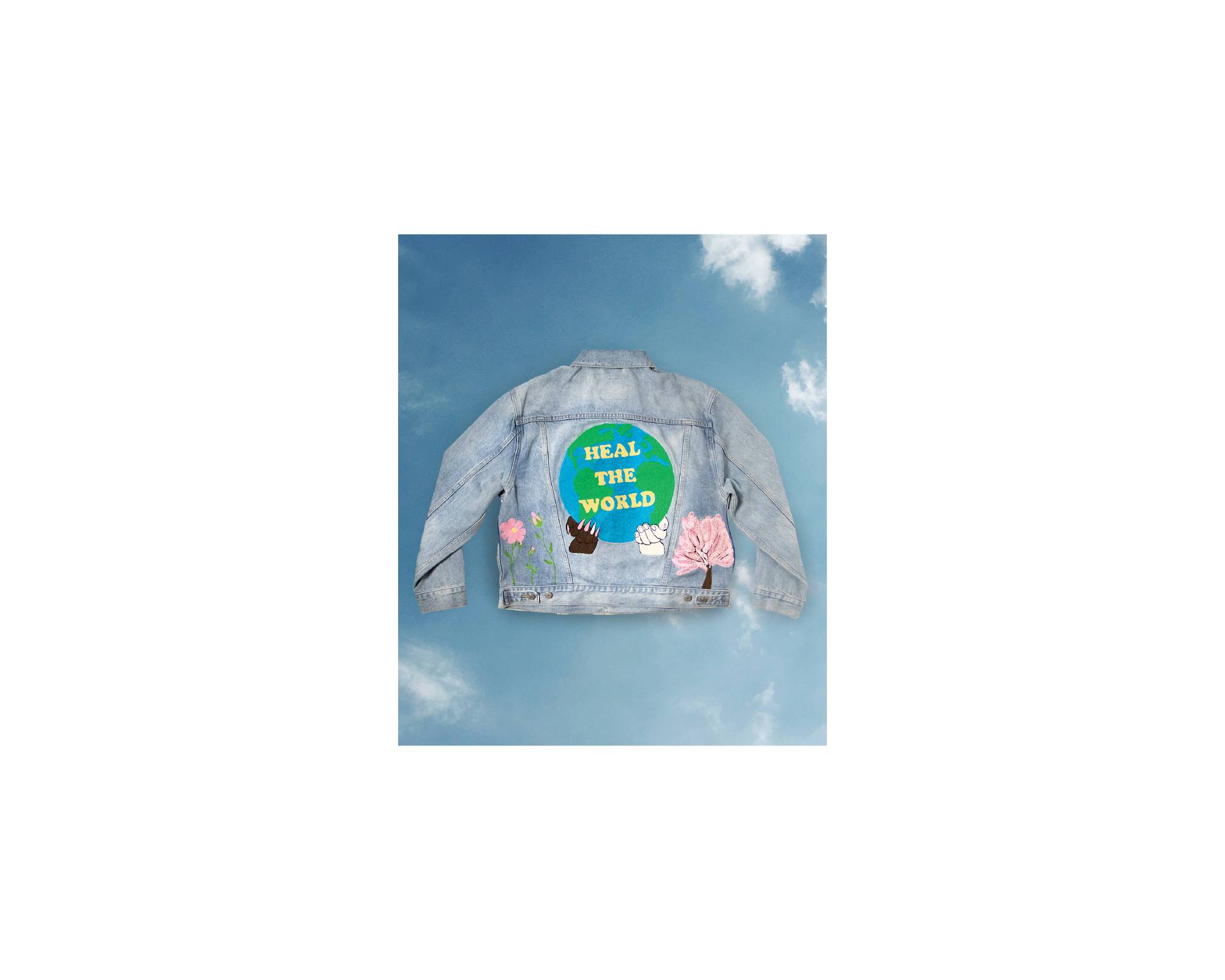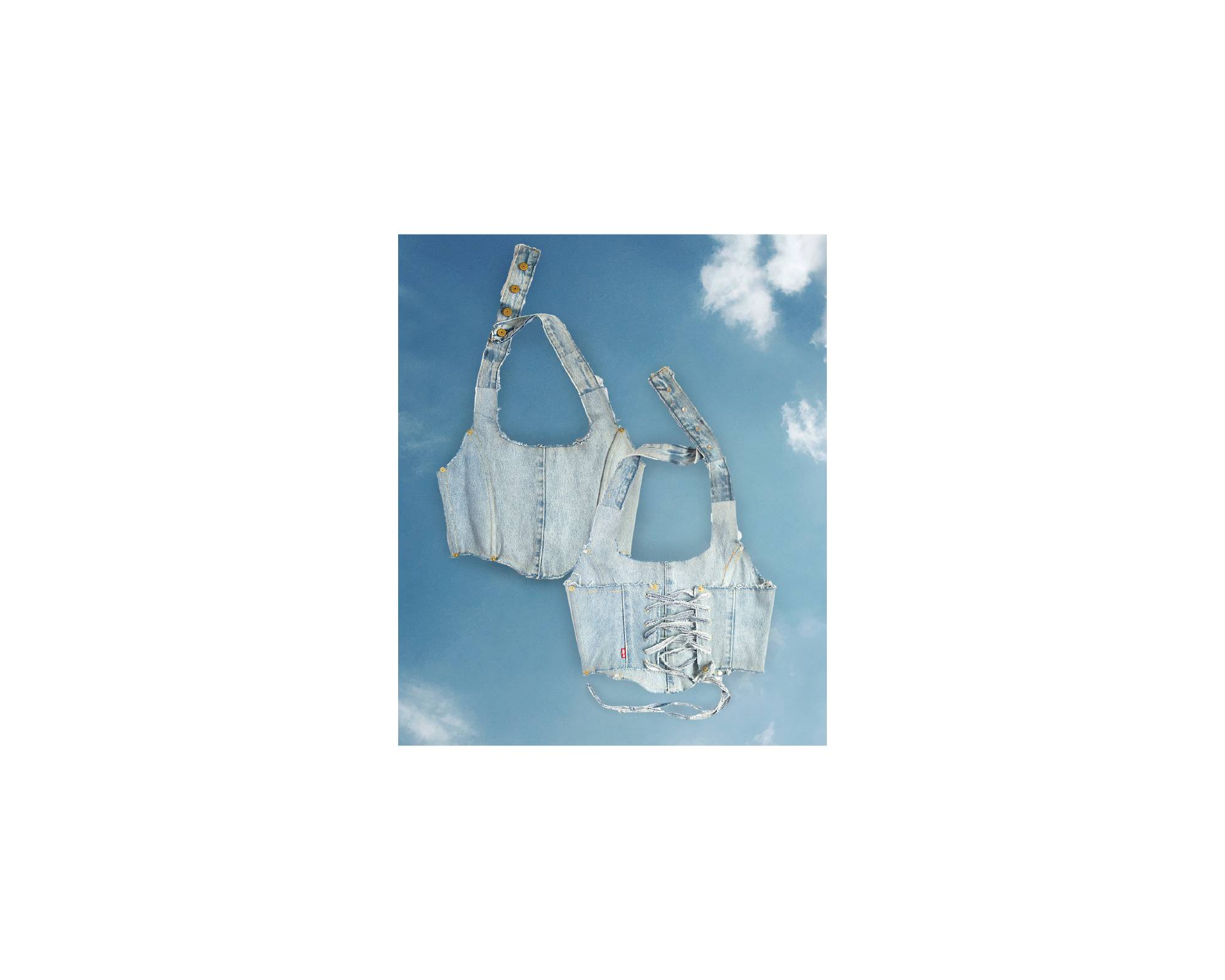 What inspires you as an artist?
This is a loaded question for me because it depends on the work I am doing. True art is the result of manipulating your creation you see in your mind and bringing it to life. The small minuscule imperfections in art are what makes it art and inspire me to create. To me – perfection in art does not exist, so there is a lot of beauty in that.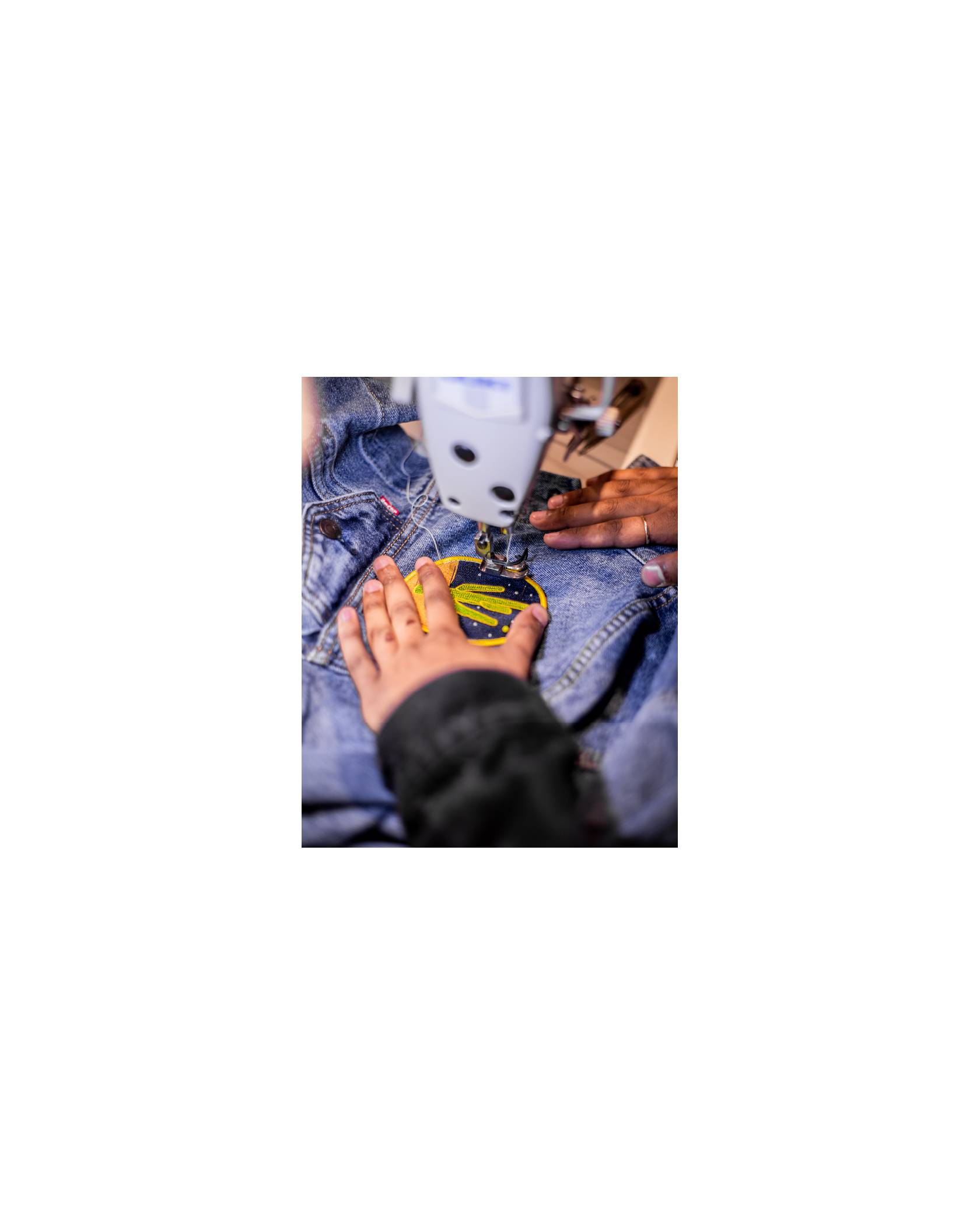 Are you thinking of a piece you want to create next that you have never tried before?
Where do I start? There is so much I would love to create, but something I have started sketching is a pair of custom 501® jeans from scrap denim. Patchwork has been something I have been playing with a lot lately.