Please select stores for the entries highlighted in red

Ethical Clothing & Sustainable
Community Initiatives
Putting people and the planet first is what we do. Here's what we're doing—and how you can do your part.
Levi Strauss & Co. Leed-Certified Headquarters
Our forward-thinking methods of responsible production and design.
Production techniques that use far less water than traditional methods
LESS IS MORE
Every drop counts, so we got serious about saving water. Our designers are constantly thinking of new ways to create the same denim you love while cutting back on H2O, such as reusing water during production and creating new finishes that require less water than traditional processes. To date, we use more than 20 water-saving finish techniques, and we share our methods with others to inspire industry-wide progress.
BY THE NUMBERS
So far, we've saved more than 1.8 billion litres and recycled more than 129 million litres of water. As of today, more than 40% of all Levi's® products are made with Water<Less® techniques. But we won't stop there. We can reduce up to 96% of the water normally used in denim finishing, the final stage in making of a pair of jeans. By 2020, our goal is for 80% of all Levi's® products to be made using Water<Less® innovations.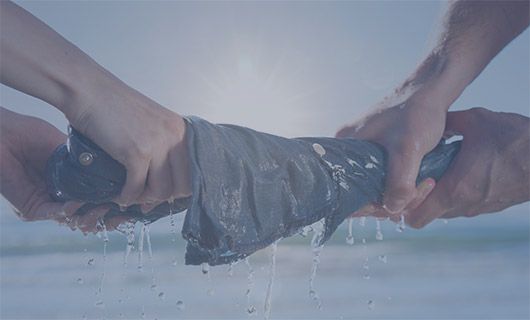 WE CAN REDUCE UP TO
96%
OF THE WATER
NORMALLY USED IN DENIM FINISHING
CONSERVING WATER IS EASY, SO START SAVING.
Wash jeans only when needed. It's a myth that you need to wash them after every wear. Hanging them out in the sun will do the trick if they're not super dirty.
Take showers instead of baths. It takes a fraction of the water and energy, and who likes wrinkly tub fingers?
Rain wash your car. You're not being lazy—you're helping the planet.
Use the dishwasher if you have one. Running a fully-loaded dishwasher actually uses less water than washing by hand.
Check those sprinkler valves in your garden. An unknown leak could waste a lot of precious H2O.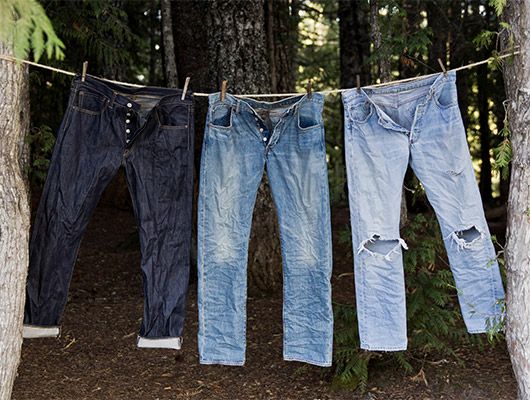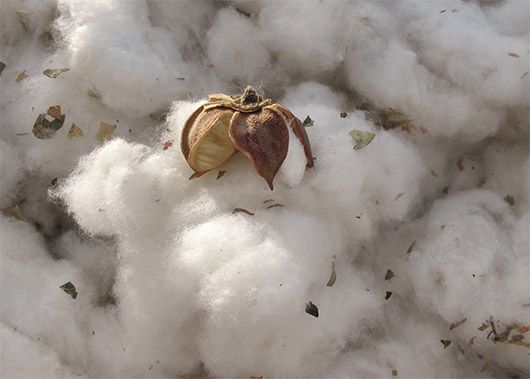 Growing quality crops to benefit the environment and farmers
WHY IT'S IMPORTANT
The Better Cotton Initiative trains farmers to use less water, pesticides, insecticides and synthetic fertilizer when growing cotton plants. Using new agricultural techniques, farmers can reduce their inputs and increase their yields, leading to higher profits and less of an environmental impact.
THE FUTURE OF COTTON
The Better Cotton Initiative launched in 2010. As of today, more than 20% of the cotton we use qualifies as Better Cotton—but we want to keep this movement going. By 2020, our goal is for 100% of our cotton to come from sustainable sources.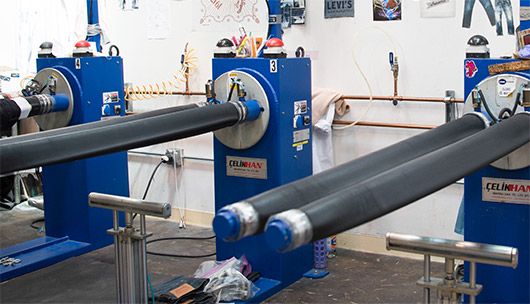 Using best-in-class CHEMISTRIES in our supply chain
ABOUT THE APPROACH
For years, we've held ourselves to high standards in eliminating harmful chemicals from our supply chain—but our team saw an opportunity to do more. Screened Chemistry goes beyond restricting substances and serves as a method to screen every formulation before it enters our supply chain. This means we identify better alternatives and eliminate potentially hazardous substances before production begins.
BY THE NUMBERS
More than 20 of our suppliers have adopted the Screened Chemistry approach, and our Eureka Innovation Lab in San Francisco is already 100% based on these techniques.
A LOOK AT WHAT'S AHEAD
By 2020, we want all Levi Strauss & Co. suppliers to use Screened Chemistry. We're also sharing our screening methods with other companies with the goal of igniting industry-wide change.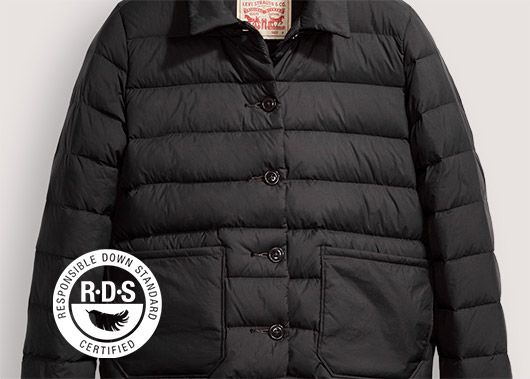 THE STANDARD BY WHICH WE SOURCE OUR ULTRA-WARM FILLING
WHAT IT IS
Thanks to its warmth and lightweight pile, down filling makes up a variety of products, from home interiors to coats and jackets. But the methods of acquiring down feathers aren't always ethical. Because of this, we source ours using methods approved by the Responsible Down Standard, which indicates that the feathers come from the animal without plucking or force-feeding.
GET DOWN—RESPONSIBLY
You can make a positive impact on the industry by supporting companies that practise responsible production methods. When shopping for down-lined pieces, always look for the Responsible Down Standard logo and learn about where your materials come from.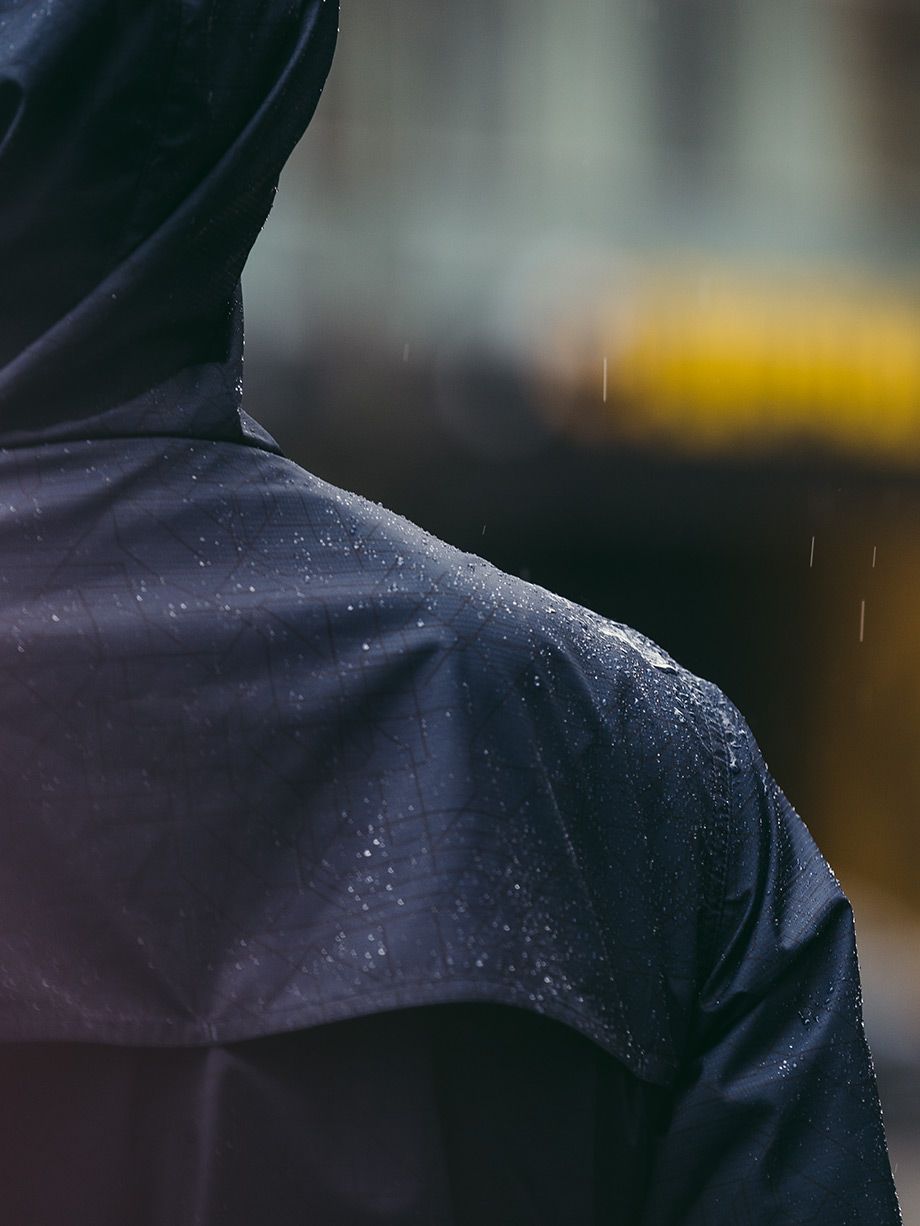 PFC-FREE
WHAT IT IS
Water-repellent fabrics are treated with a finish designed to cause water to roll off the fabric surface instead of being absorbed. For years, this performance attribute was achieved using perfluorinated compounds (PFCs) – chemicals that have unique properties to make materials water-resistant.
OUR NEW APPROACH
When we learned about the potential negative impact of PFCs on the environment, our choice was clear: eliminate PFCs from our products and our supply chain. As of Jan. 1, 2016, Levi Strauss & Co. stopped sourcing products with PFCs. Since then, we started working with our suppliers to adopt only PFC-free technologies that provide a safer alternative for water repellency without making any harmful impacts on the environment.
Old denim gets a new life and looks great in the process
DENIM RENEWED
Scoring the perfect vintage Levi's® find always feels great, and now there's even more reason to celebrate. With the launch of Levi's® Authorized Vintage collection and our partnership with RE/DONE, a brand that remasters vintage Levi's® jeans, we've made it easier than ever to discover original, one-of-a-kind pieces. Not only will you look your best in something unique, but you'll also help cut back on the environmental impact by buying something that's already been worn and loved.
BY THE NUMBERS
Wearing vintage jeans saves an estimated 65% of the water typically used during the lifecycle of a pair of jeans, since no new water is necessary to grow cotton. Levi's® Authorized Vintage denim is renewed in different facilities in the US before being sold again, which significantly reduces the collection's footprint.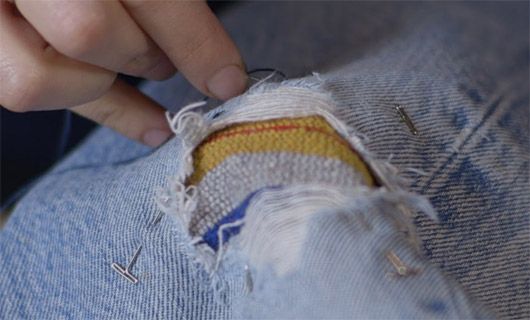 PAST PERFECT
Look out for more Authorized Vintage denim as we expand our collection and continue our collaborations, building bridges between fashion and sustainability.
HOW WE TAKE A STAND FOR WHAT'S MOST IMPORTANT: PEOPLE ALL OVER THE WORLD.
Improving the lives of the people who make our products
THE PROGRAM
Our Worker Well-being initiative goes beyond protecting the rights of the people who make our products. We invest in them to help improve their lives beyond factory walls. First, we ask workers what matters most to them. Then we partner with our suppliers and local nonprofits to help meet each worker's specific needs, such as health education, family welfare programs and financial empowerment.
BY THE NUMBERS
The program benefits nearly 100,000 workers in 12 countries. By 2020, 80% of all Levi's® products will be made in factories that support Worker Well-being, benefitting at least 200,000 workers. By 2025, we hope to increase that number to 300,000.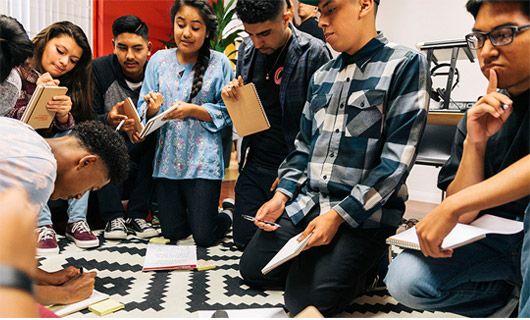 Supporting music education to inspire the next generation
ABOUT THE PROJECT
Music has been part of our DNA for decades, starting with our presence at the Summer of Love and continuing with our jeans becoming the first choice for renowned headliners and music-lovers everywhere. Now we're giving back with the Levi's ® Music Project, a program that gives young people across the globe access to music education programs, community resources and experiences with industry-leading musicians.
THE ARTISTS
To date, we've teamed up with the likes of Alicia Keys, Skepta, Vince Staples and SZA to launch a range of initiatives, including music technology classes in Brooklyn, a sound studio for young artists at the Long Beach YMCA and a summer concert series in New Jersey.
THE NEXT GENERATION
By giving youth across the globe these kinds of opportunities, our mission never ends. We'll continue partnering with artists from all over the world to help educate, empower and connect young people to music.
We have zero tolerance for intolerance. Love is in our jeans
PAST, PRESENT & FUTURE
We've long been advocates for human rights and community activism, especially in the early 1980s. We were one of the first companies to come out in support of those affected by HIV/AIDS; our then-CEO Bob Haas even handed out flyers in the lobby of our San Francisco headquarters with other employees to help demystify the disease. The effect on our community led to the Levi Strauss Foundation helping fund a pioneering AIDS clinic at San Francisco General Hospital.
Our work continues today by participating in marches, being an out and open workplace and partnering with charities and organizations that stand up for the equality of all people.
HOW YOU CAN HELP
Keep amplifying the messages of acceptance and equality. Fight stigma as much as possible, and get your friends and family to be part of the conversation. Take a stand in solidarity with our LGBTQ brothers and sisters—because aside from showing your pride, the most important thing you can do is be an ally every day, in every way possible.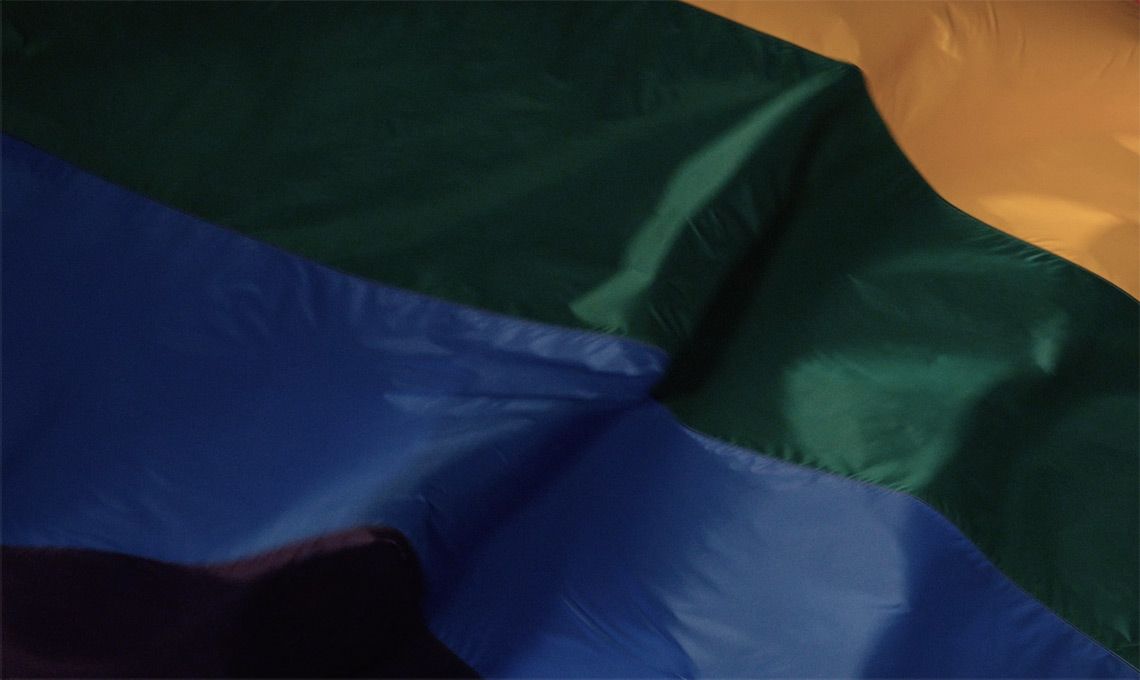 Every year, we design a collection that highlights significant moments in LGBTQ history. Portions of the proceeds go to organizations that stand up for equality, such as the Harvey Milk Foundation and Stonewall Foundation.
Bringing skateboarding communities together four wheels at a time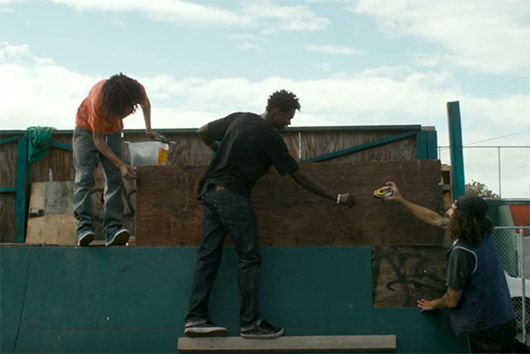 ON THE GRIND
Levi's® jeans have long been the denim choice of skateboarders across the world. We're constantly looking for ways to make innovations with our collection, as well as unite local skate communities.
In 2013, we started building public skate parks in cities where we saw the need for togetherness among skaters. We teamed up with two organizations—HolyStoked and 2er—as well as a team of skaters for our first project: building India's first free skate park, in Bangalore. Since then, we've built seven more parks across the world, from Johannesburg to Oakland, La Paz to Pine Ridge. Our most recent, in Detroit, is one of many projects contributing to the revitalization of America's hardworking Motor City.
RIDING ONWARD
Since we started this project, we've managed to build a new park (or two) almost every year. And we're not stopping there. With more plans in the works to build new skate parks across the globe, we'll continue to bring skate communities together. These parks are free of charge to anyone who wants to learn to ride, practise their kick flips, or simply get involved in the local skate community where they live.
SEE OUR SKATE PARKS ACROSS THE WORLD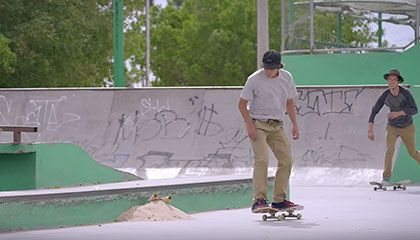 PUERTO PEÑASCO, MEXICO
2014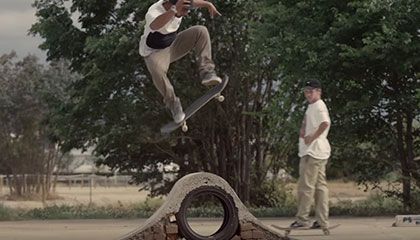 CHRISTCHURCH, NEW ZEALAND
2015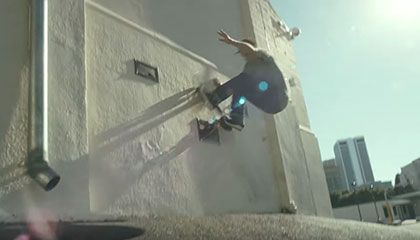 OAKLAND, CALIFORNIA
2016
ABOUT THE PROJECT
In 2015, we started the Levi Strauss & Co. Service Corps, an immersion program connecting our employees with factories around the globe that support our Worker Well-being initiative. This gives employees the opportunity to see where our products are made, help local communities and gain knowledge to improve how we work.
GIVING BACK
In addition to learning how our products are made and seeing Worker Well-being in action, employees visit and volunteer in local communities. Each Service Corps member helps make a lasting impact by giving back, whether that's building handwashing stations or teaching local children about water sanitation and hygiene.
CONTINUING THE JOURNEY
Since its first trip to Ouanaminthe, Haiti, Service Corps has visited two other countries and will continue to expand its impact every year.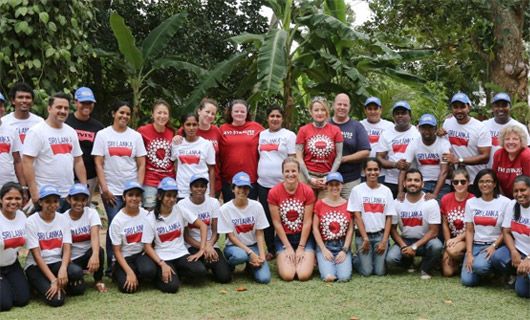 Giving employees the opportunity to see where our products are made
Giving back in our own backyards
THE BIG DAY
Each May, we celebrate Community Day, an opportunity for Levi Strauss & Co. employees around the world to leave their offices to volunteer in communities where they live and work.
THE VOLUNTEERS
The latest Community Day donated more than 16,000 hours of service to nonprofits around the globe. Employees in more than 100 cities volunteered and spent the day helping out at organizations worldwide.
THE GREATER GOAL
We encourage employees to give back on their own time throughout the year and through company-organized groups and events. Full-time employees are encouraged to take up to five hours per month of paid time off to volunteer at any organization of their choice. We also match employee donations to organizations year-round.

APPROXIMATELY
600,000
TOTAL HOURS VOLUNTEERED
---
LEARN ABOUT THE FACTORIES AND FACILITIES WHERE OUR CLOTHES COME TO LIFE.
PŁOCK FACTORY
Location: Płock, Poland
Number of employees: 892
Year opened: 1991