WE'VE ALWAYS STOOD UP FOR
WHAT'S RIGHT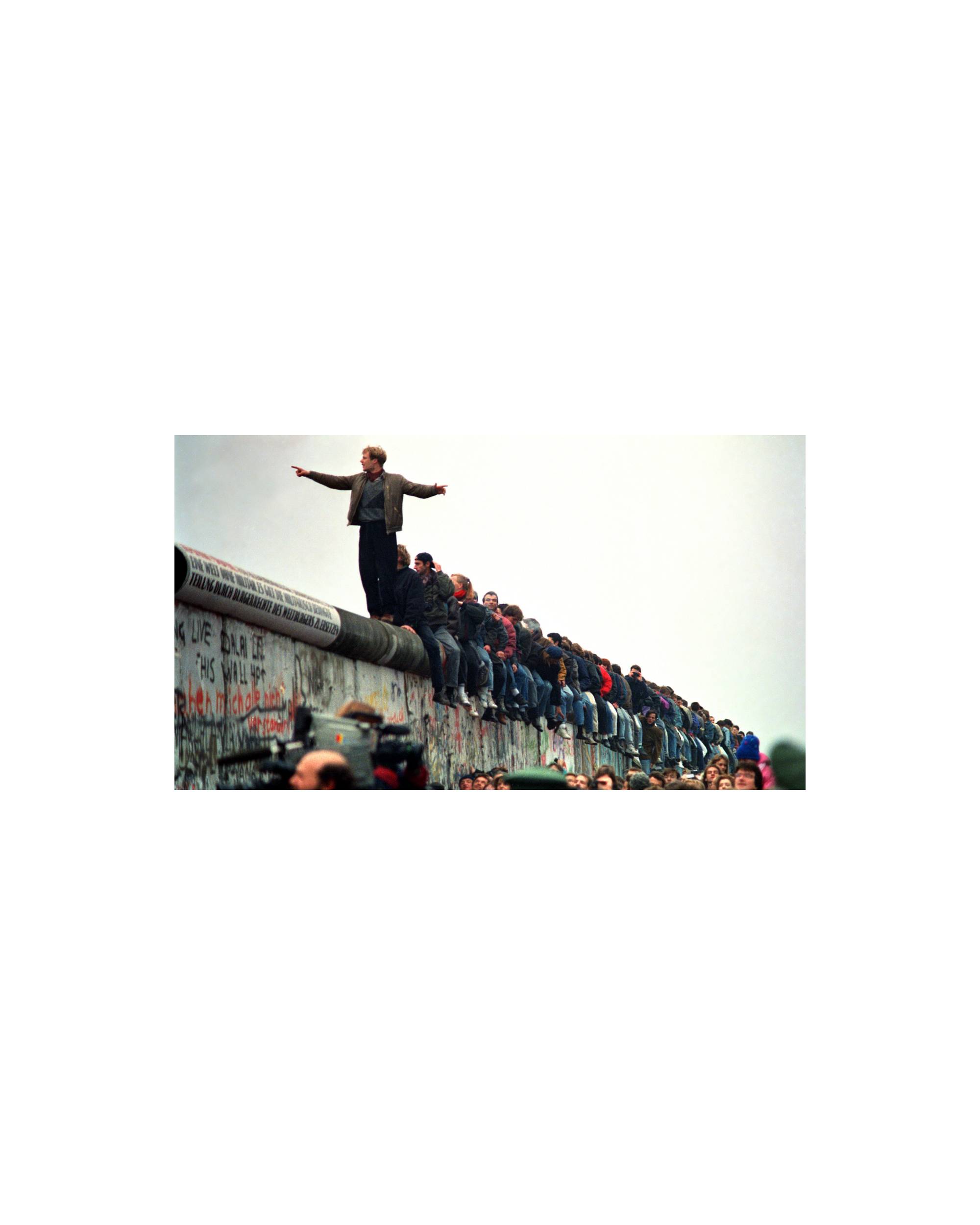 WE HAD THE COURAGE TO REJECT RACIAL SEGREGATION
Our first desegregated sewing factory opened in Blackstone, Virginia in 1960.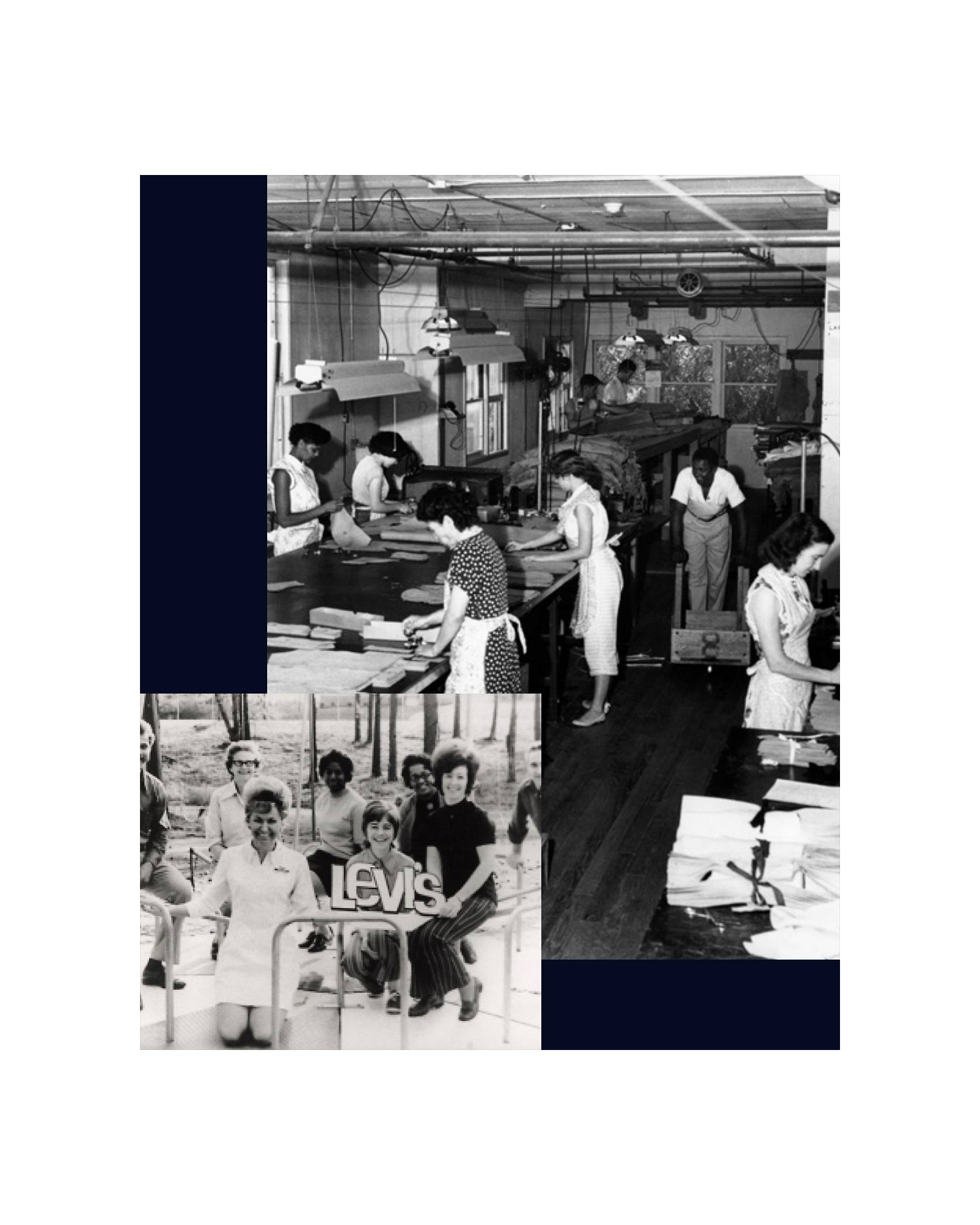 WE CHAMPIONED CORPORATE INTEGRITY THROUGH TRANSPARENCY
Our Terms of Engagement were instituted worldwide in 1991, ensuring worker protections at every point of the supply chain.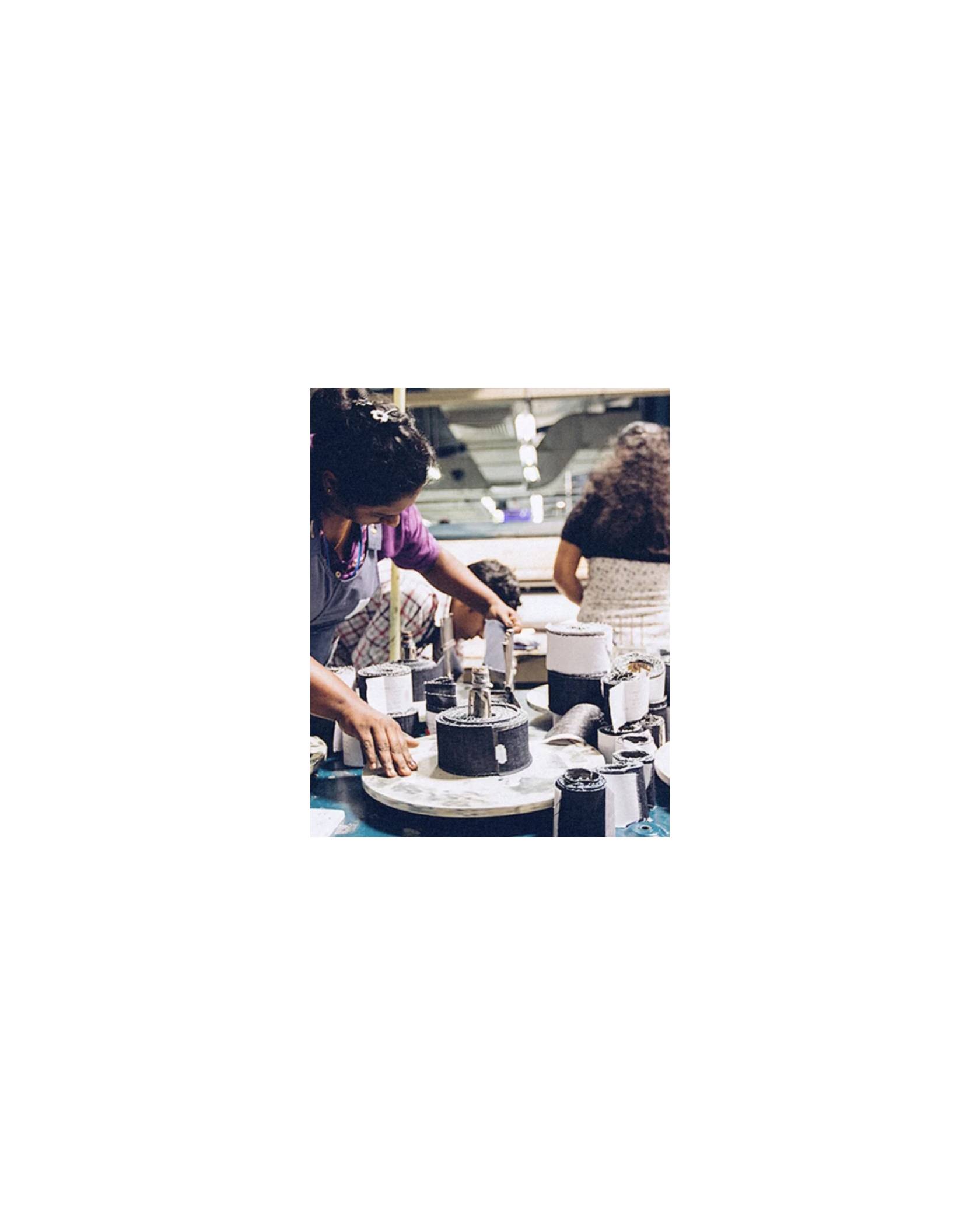 WE ENCOURAGED EMPATHY IN THE FACE OF FEAR
Our leaders and employees came together in 1982 to educate the public on issues facing the LGBTQ+ community.
WE'RE CHANGING THE WAY WE USE NATURAL RESOURCES
WATER<LESS®
The best resource we possess for sustaining the world's water supply, and keeping it clean, is creativity. Finishing denim in the traditional way requires unsustainable amounts of H2O, so at Levi's®, our designers have created more than 20 alternative techniques. It's a process we call Water<Less®, and so far it has saved more than 3 billion liters of water and recycled 5 billion more. Water<Less® technology is not proprietary. In fact, we've shared these new practices with our competitors, inviting their engineers right into our lab to show them responsible, imaginative methods for denim finishing that produce comparable results. Our Goal: By 2021, 80% of Levi's® jeans and trucker jackets will be made with Water<Less® techniques.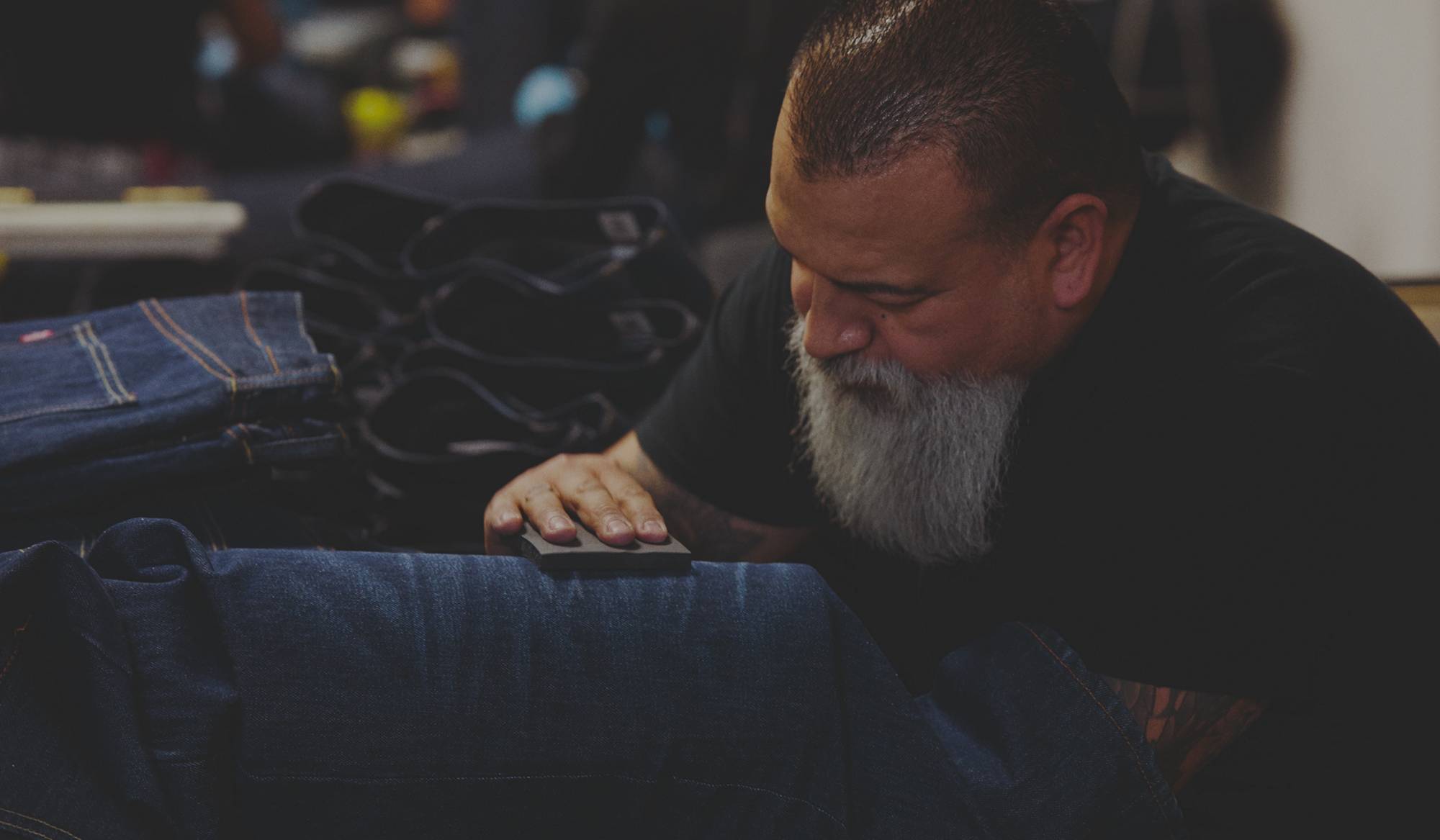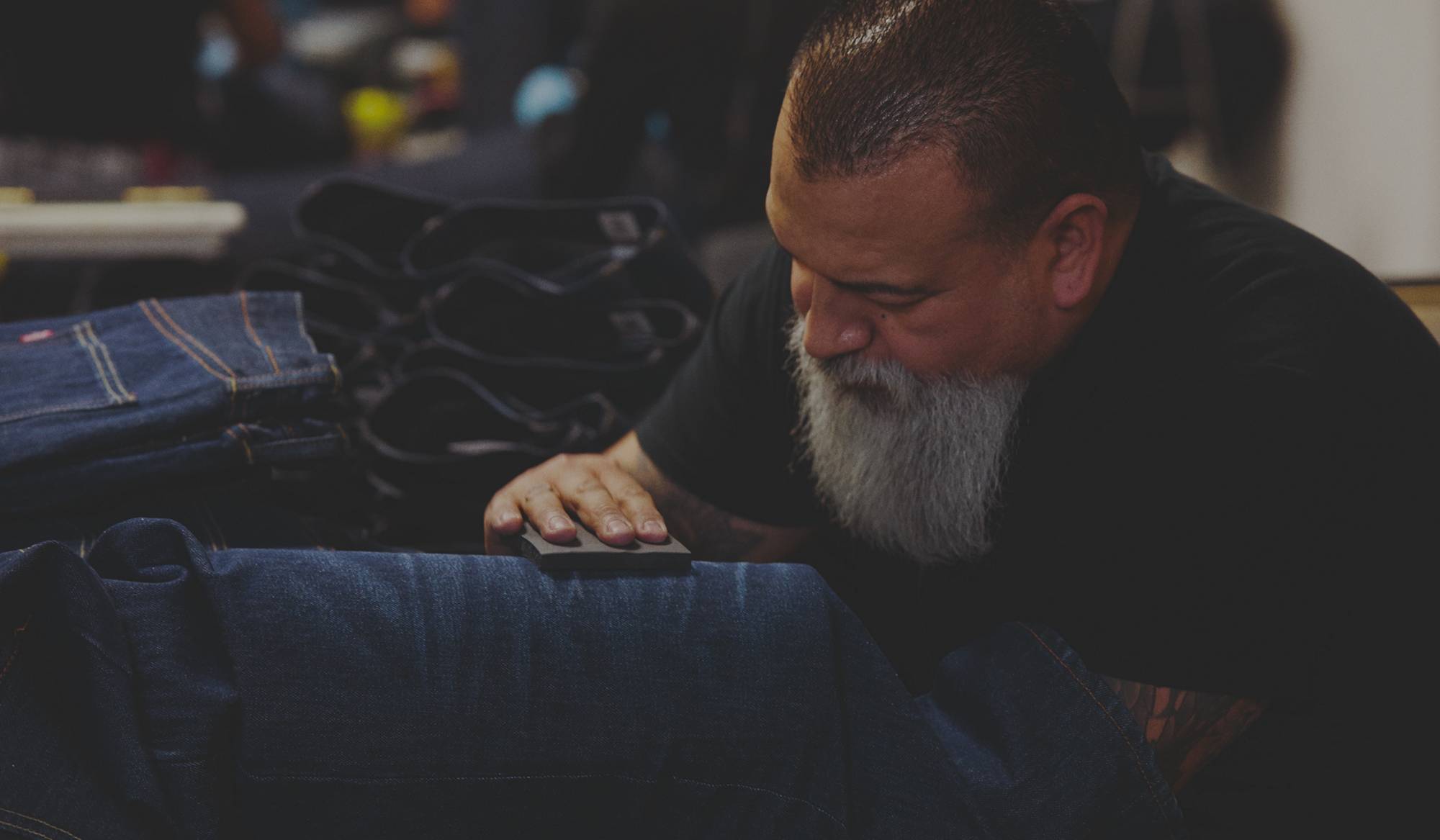 WE'RE COLLABORATING WITH SUPPLIERS ON PROGRAMS THAT IMPROVE THE LIVES OF APPAREL WORKERS
WORKER WELLBEING
Our Worker Wellbeing initiative protects more than the rights of our employees when they're on the job. It's an investment in their lives, and what matters most to each of them. We partner with suppliers and local nonprofits in 12 countries to provide health education, family welfare programs and financial empowerment. Nearly 100,000 workers, most of whom are women, currently benefit from Worker Wellbeing. By 2020, we'll have doubled that number, and 80% of all Levi's® products will be produced in factories that support this initiative. We've also partnered with Harvard's SHINE program to develop a universal toolkit for the wider manufacturing industry, enabling textile workers everywhere to lead healthier, more financially stable lives.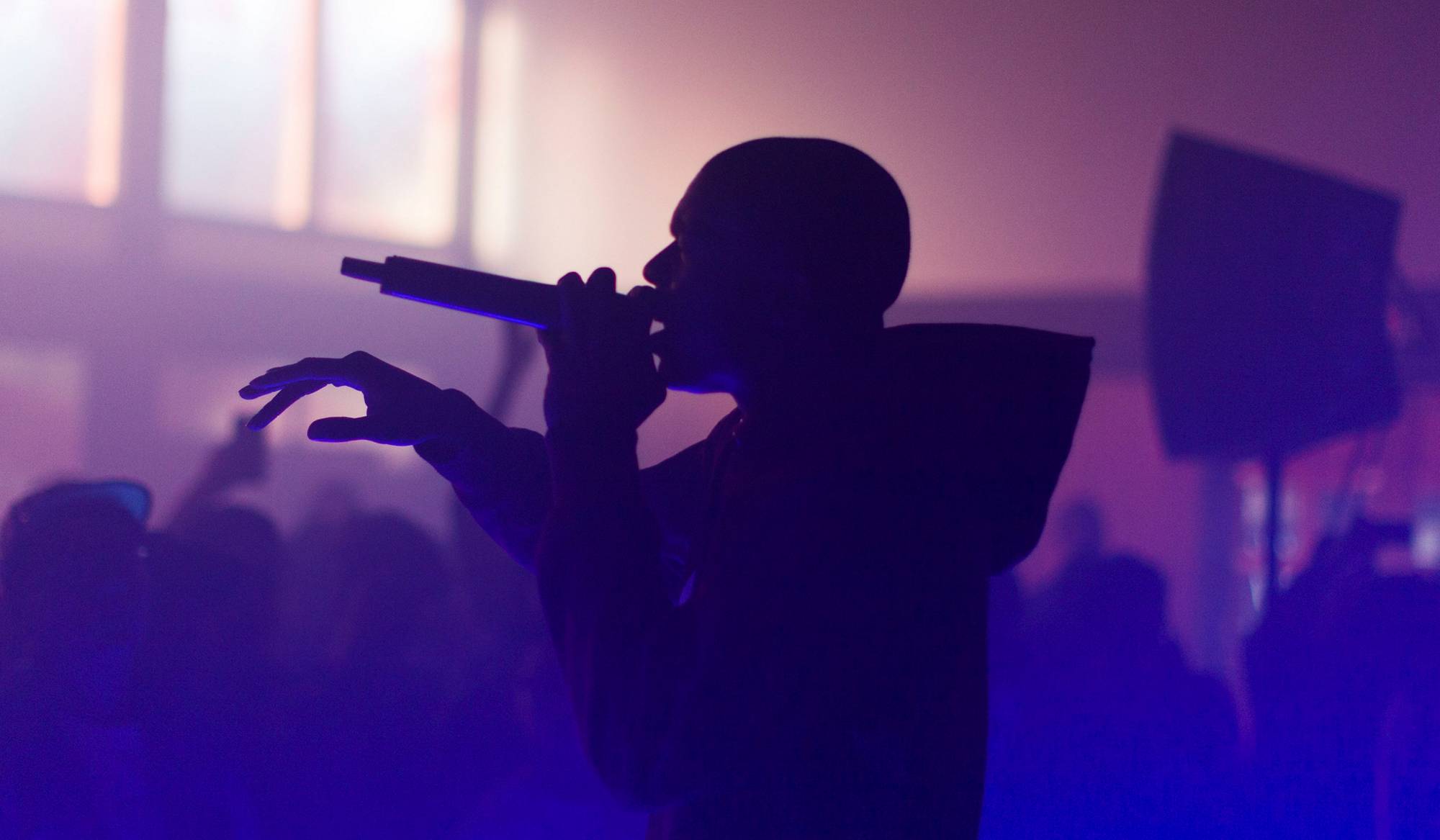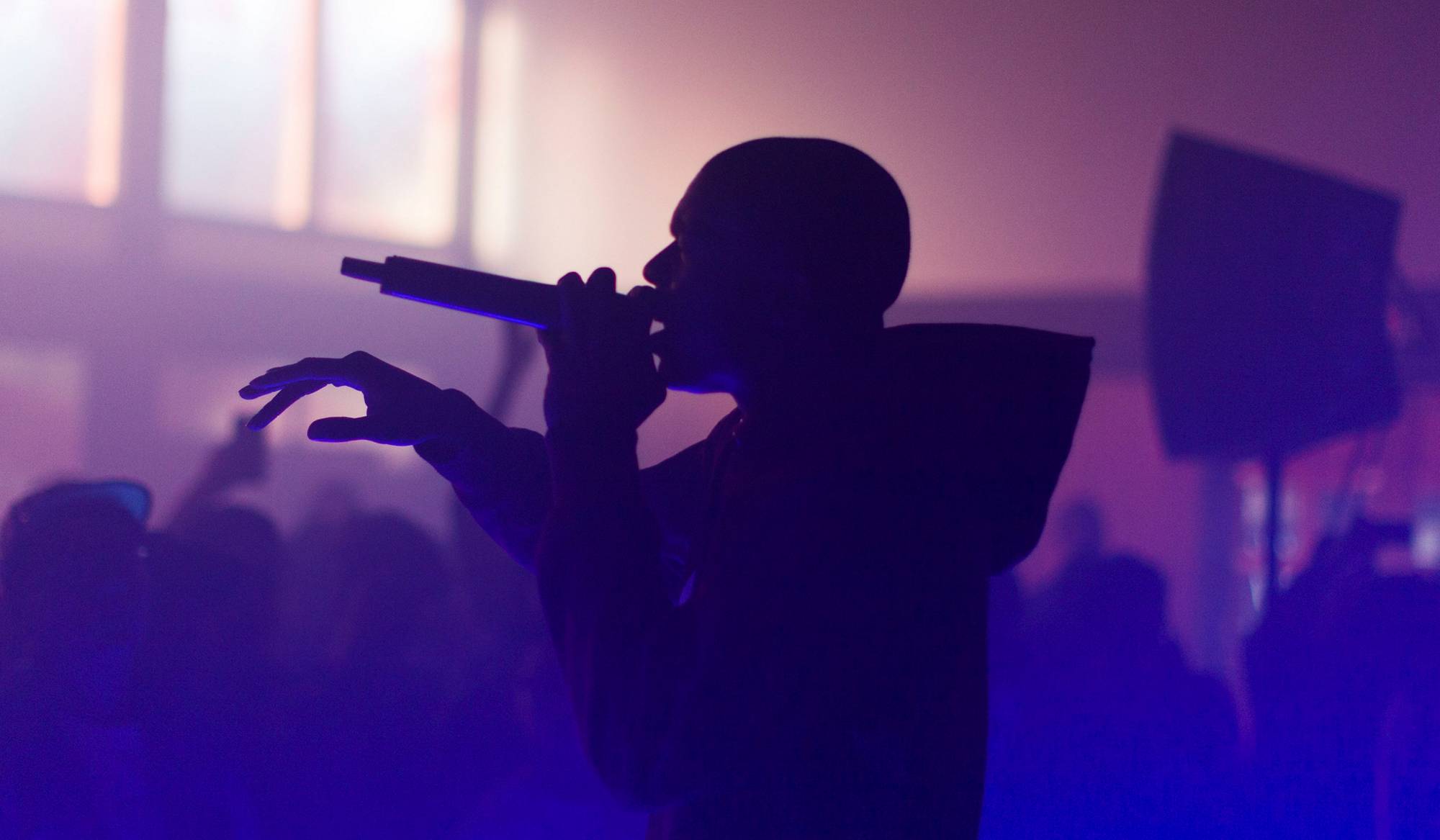 WE'RE COMMITTED TO SAVING ARTS EDUCATION
LEVI'S® MUSIC PROJECT
Our denim has been rock n' roll's unofficial uniform for decades, from the rolled cuffs of the '50s to the skin-tight style of '70s punks to the distressed look of the '90s and beyond. The Levi's® Music Project celebrates this shared heritage. The program provides young people with access to music education programs, community resources, and experiences with visionary artists like Alicia Keys, Skepta, Vince Staples and SZA. We've launched music tech classes in Brooklyn, a sound studio for young musicians in Long Beach and a summer concert series in New Jersey. We'll keep on partnering with artists from all over the world to empower and educate our youth. It's a mission that will never end.