Levi's® Lot-1 Jeans
MADE TO ORDER
Levi's® Lot-1 jeans and jackets are our most premium expression of personalised style. Guided by a dedicated team of Levi's® tailors, you'll be fully immersed in a one-on-one experience where your body and style are fully considered in the design. The result: a one-of-a-kind handmade Levi's® garment – made bespoke with the highest level of craftsmanship centred around your personal creative vision, from the type of denim down to the buttons and leather patches. Currently available in five cities around the world – London, Paris, Tokyo, New York and San Francisco – there is no other Levi's® experience like it. And no other Levi's® that'll fit like it.
Starting at £750 for jeans and £1100 for jackets, this is Levi's® bespoke approach.
The first step toward your perfect pair of jeans is a private consultation with our Master Tailor where you'll learn about and choose from beautiful and rare denims, threads, leather patches, rivets, buttons, pockets, fly closures and styles.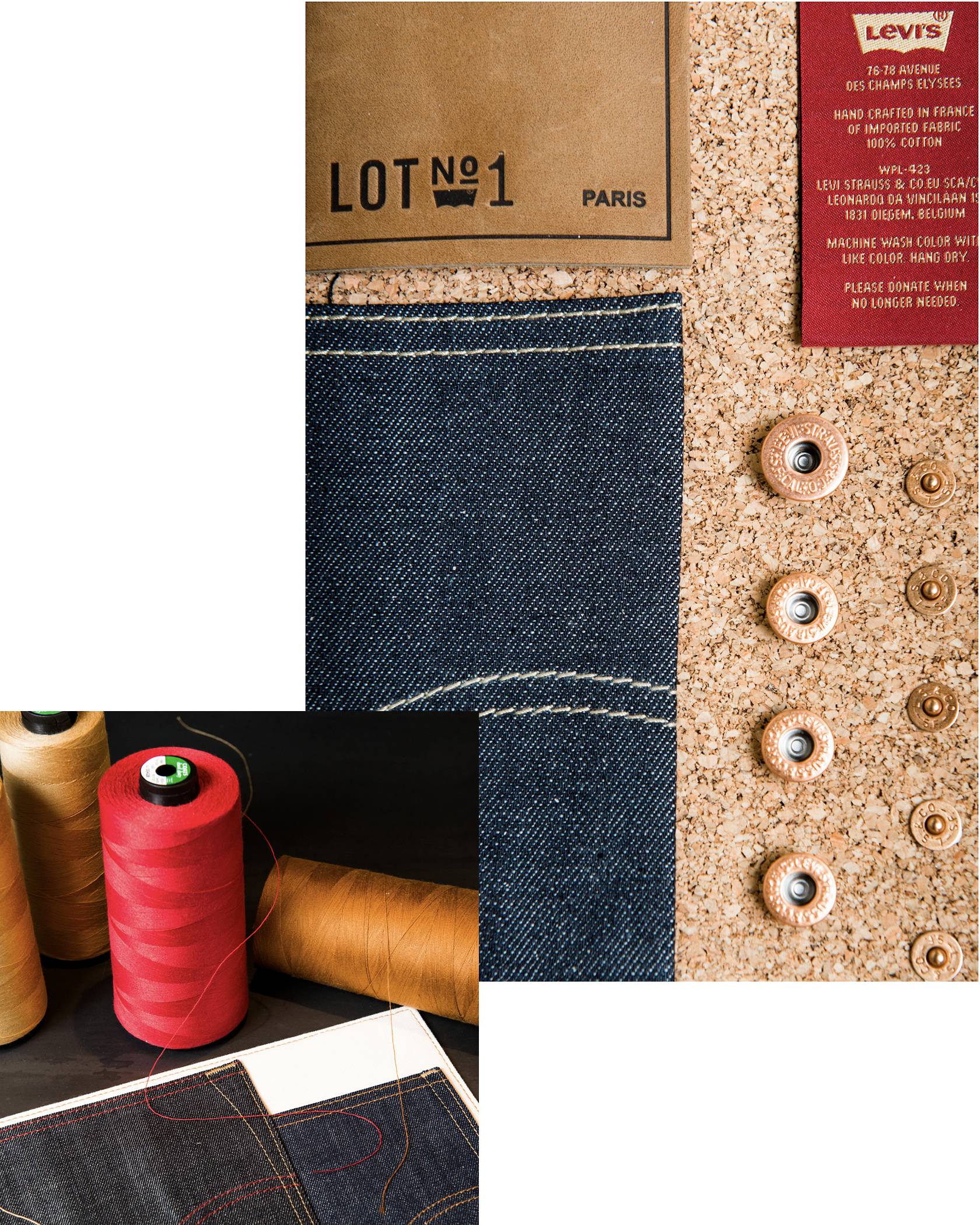 Once you've made your selections, it's time to get measured. This is a very precise process and arguably the most important step in creating that flawless fit you're after.
"The ultimate goal in making this one-off piece of denim is to show a piece of that client's personality in the jeans we create for them."
Lizzie Radcliffe, Master Tailor, London