Behind The Collection
LEVI'S® WELLTHREAD® SPRING/SUMMER 2023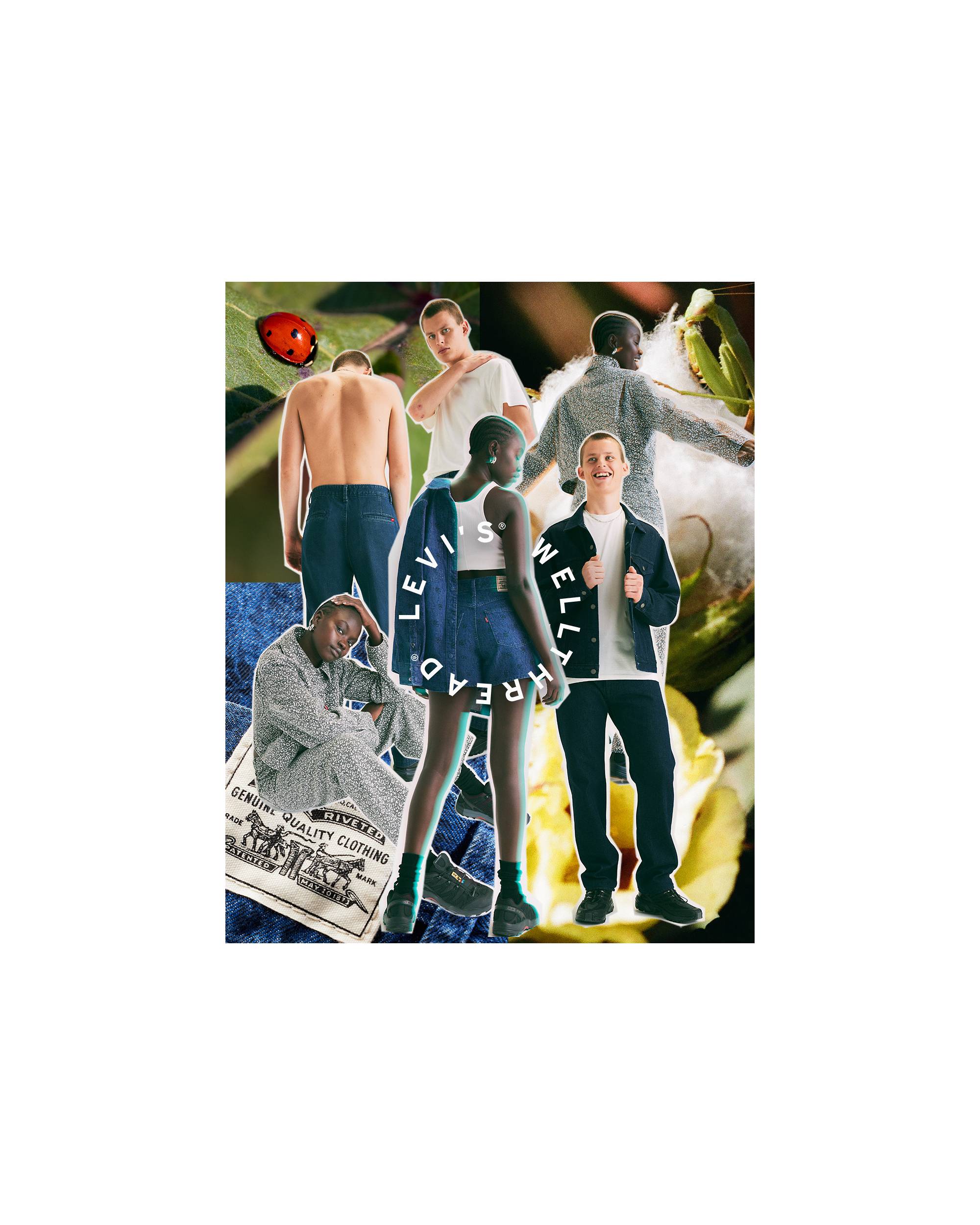 Our R&D lab is back with another season of fresh fits and new innovations that you can feel good about. From thoughtful sourcing methods and Worker Well-being efforts to our mission for greater circularity and recyclability, we're forever finding new ways to improve our clothes—and it all goes down in our Levi's® Wellthread® research and development (a.k.a. dream) lab.
TRANSITIONAL COTTON
As cotton is the foundation of almost all of our products, it's crucial that we explore better ways to engage with the communities that grow this crop and choose cultivation methods that are better for people and the planet. This season, we're focusing on transitional cotton to support the scaling of responsibly grown organic cotton. Transitional cotton is cotton on its way to becoming organic, a process that takes about three years. Responsibly grown organic cotton typically uses less water than conventional cotton and reduces the negative environmental impacts of synthetic fertilizers, pesticides and genetically modified seeds.
We believe it's important to support this production during its transition phase to eventually increase access to organic cotton throughout the industry.
– Una Murphy, Director Design, Global Innovation
WOOD WASTE PIGMENT
Our entire collection is also made with plant-based dyes that reduces our reliance on fossil fuels. This season, we're introducing an innovative black pigment dye made from wood waste—a direct replacement for petroleum-based inks. The process transforms wood waste and turns it into rich, high-performing pigments used for prints.
RECYCLABILITY & CIRCULARITY
We've spent the last few years exploring circular design and recalibrating our WellThread® garments to be recycled and transformed to be recycled in closed loop systems. Each and every component of a WellThread® garment's anatomy—from the fabric to the iconic Levi's® Two Horse patch to the zipper—can be recycled. By designing for recyclability with mono-material styles, we keep garments out of landfills and give them a second, or even third, life. That way, when the day comes and they're no longer wearable, they can be created into something entirely new.
*Recyclable only in communities that have appropriate recycling facilities.
WORKER WELL-BEING
It's no surprise that the people who know best what workers need are the workers themselves. That's why our Worker Well-being takes a unique approach of partnering with vendors and workers to design and deliver programs that meet their needs. First, our participating suppliers survey factory employees to hear firsthand what will help them feel more engaged, productive and healthy. Then, we partner with nonprofits and non-governmental organizations to implement programs that better serve them and deliver on the agreed-upon improvements.