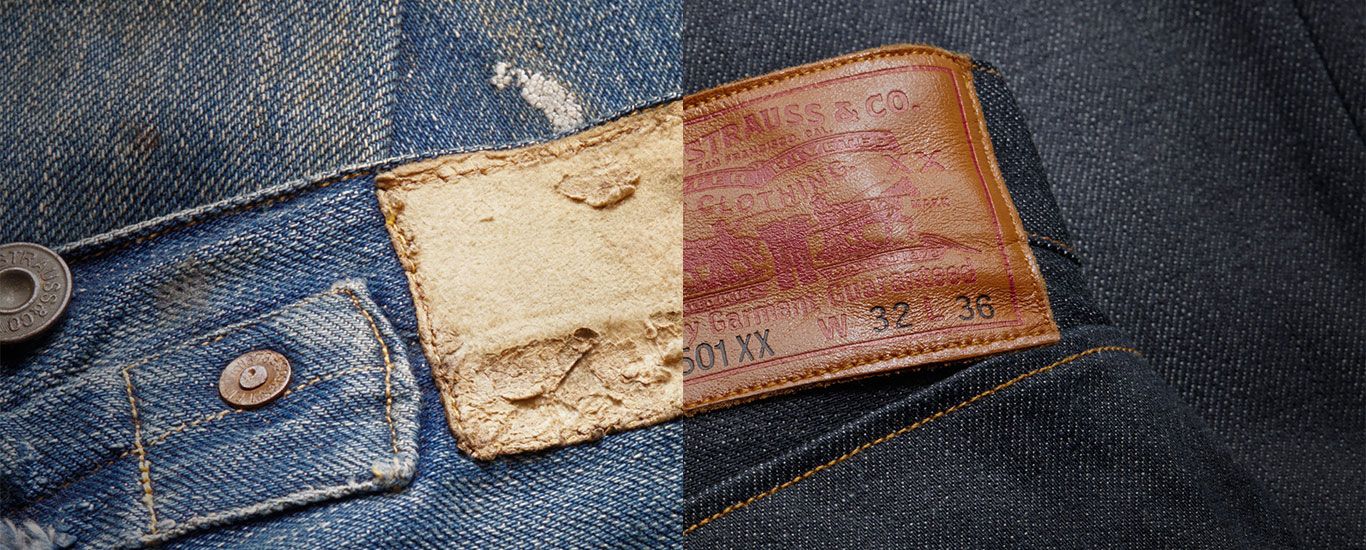 LEVI'S® VINTAGE CLOTHING
FAITHFULLY CAPTURING THE SPIRIT & HERITAGE OF AMERICAN WORKWEAR, LEVI'S® VINTAGE CLOTHING REPRODUCES THE FITS, FABRICS AND DETAILS OF BYGONE ERAS.
SHOP MEN
SHOP WOMEN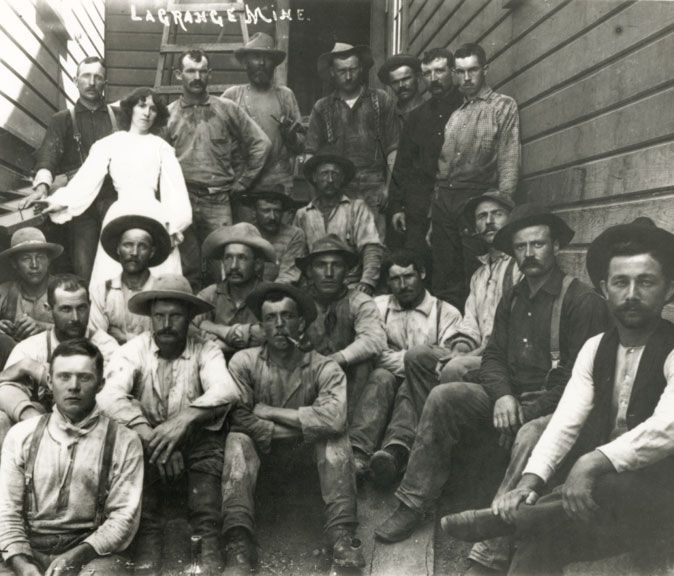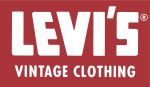 OUR SOURCE MATERIAL IS OUR OWN ARCHIVE, AND OUR INSPIRATION IS THE HARDWORKING MEN AND WOMEN THE LEVI'S® BRAND HAS EQUIPPED FOR THE LAST 140 YEARS. THROUGH OUR SEASONAL COLLECTIONS, ICONIC REISSUES AND SPECIAL EDITIONS, WE RELIVE OUR TREASURED HISTORY AND OFFER TIMELESS PRODUCTS TO DISCERNING CONNOISSEURS AS OBSESSED AS WE ARE.
EXPLORE THE S/S 2016 COLLECTION
THE LEVI'S® ARCHIVES
SAFELY PRESERVED IN A VAULT DEEP INSIDE OUR OFFICE IN SAN FRANCISCO LIES AN ARCHIVE OF OVER 20,000 RARE EXAMPLES OF LEVI'S® CLOTHING AND ARTEFACTS, DATING BACK AS EARLY AS 1873. EACH SEASON, OUR DESIGNERS EXPLORE THE ARCHIVES, UNCOVERING THE SECRETS OF LEVI'S® PAST, BRINGING THEM BACK INTO THE WORLD THROUGH FAITHFUL REPRODUCTIONS AS RELEVANT, PURPOSE-BUILT AND STYLE FORWARD NOW AS THEY WERE THEN.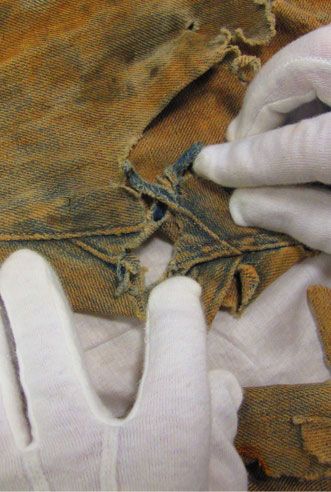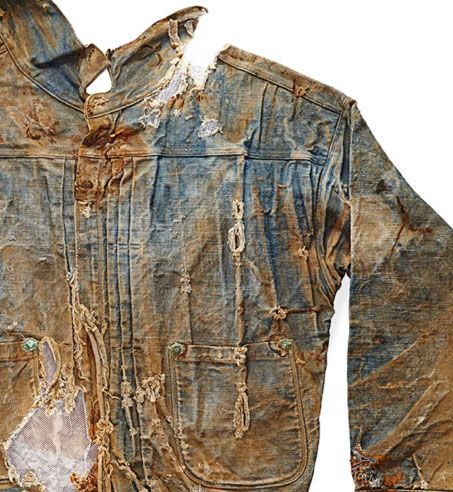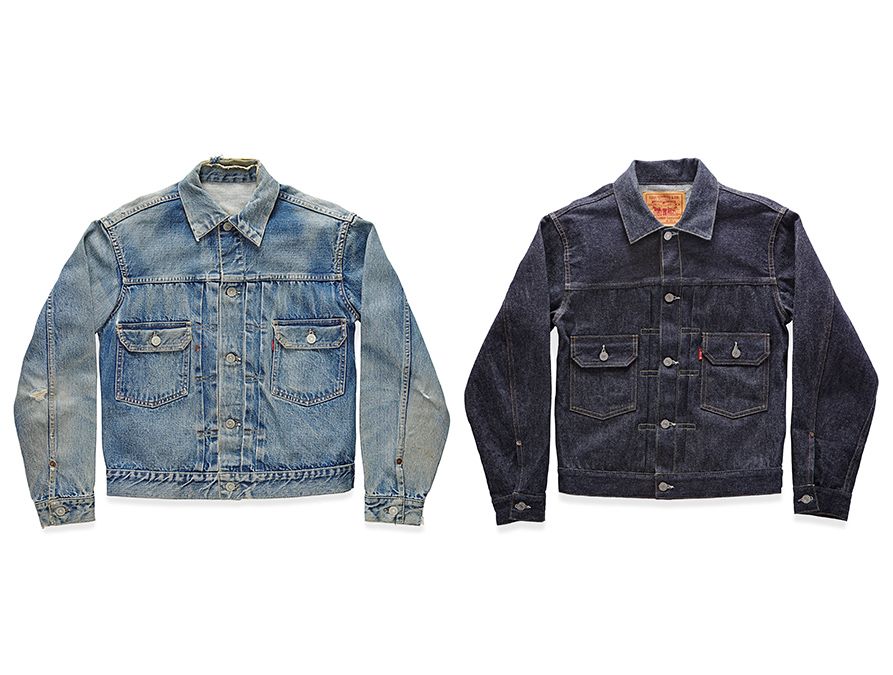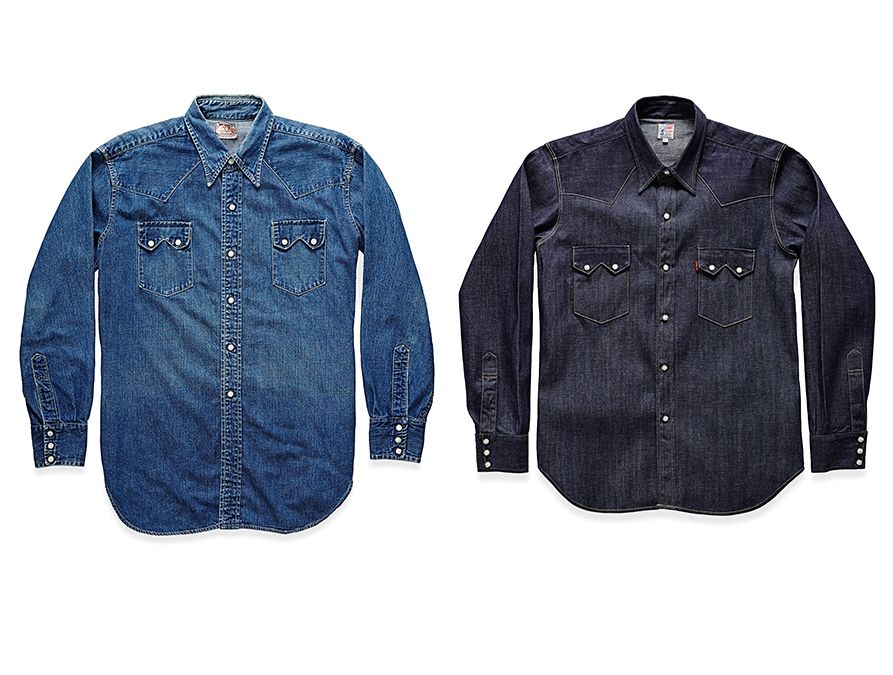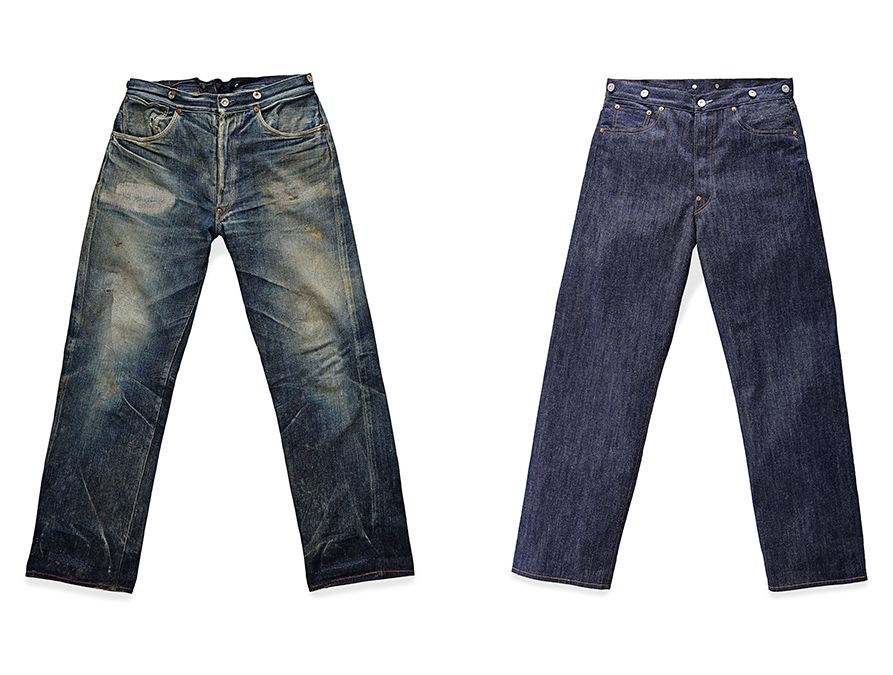 TYPE II TRUCKER JACKET
REPRODUCTION BASED ON THE 1953 ORIGINAL
Cone Mills Shrink-to-Fit™ rigid denim, pleated front with two button-down flap pockets, copper-pronged cinch back for an adjustable fit, Big "E" Red Tab.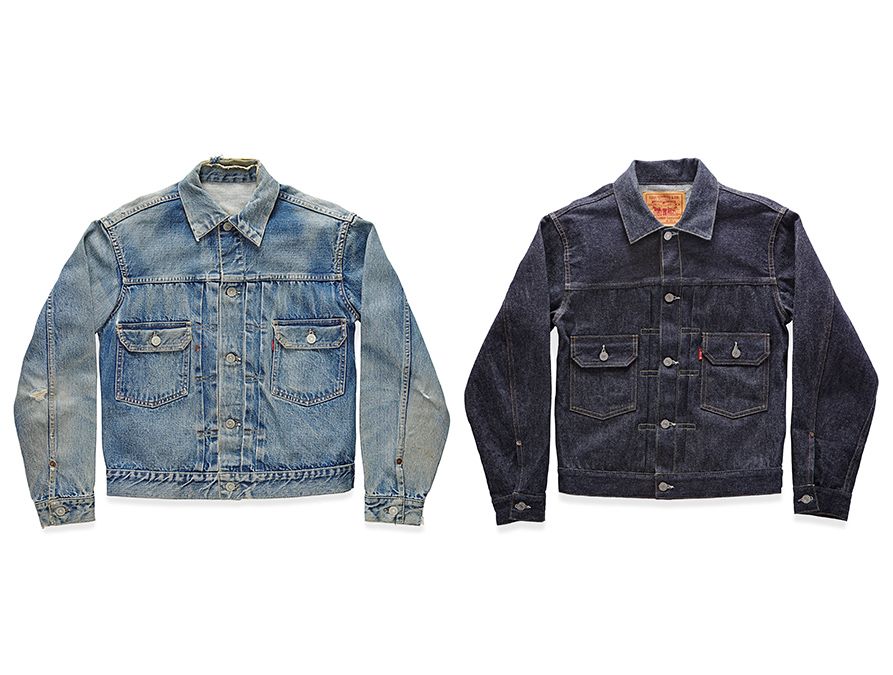 SAWTOOTH DENIM SHIRT
REPRODUCTION BASED ON THE 1955 ORIGINAL
Classic fit with a distinctive sawtooth pocket shape, pearl snap buttons and Western yoke detailing.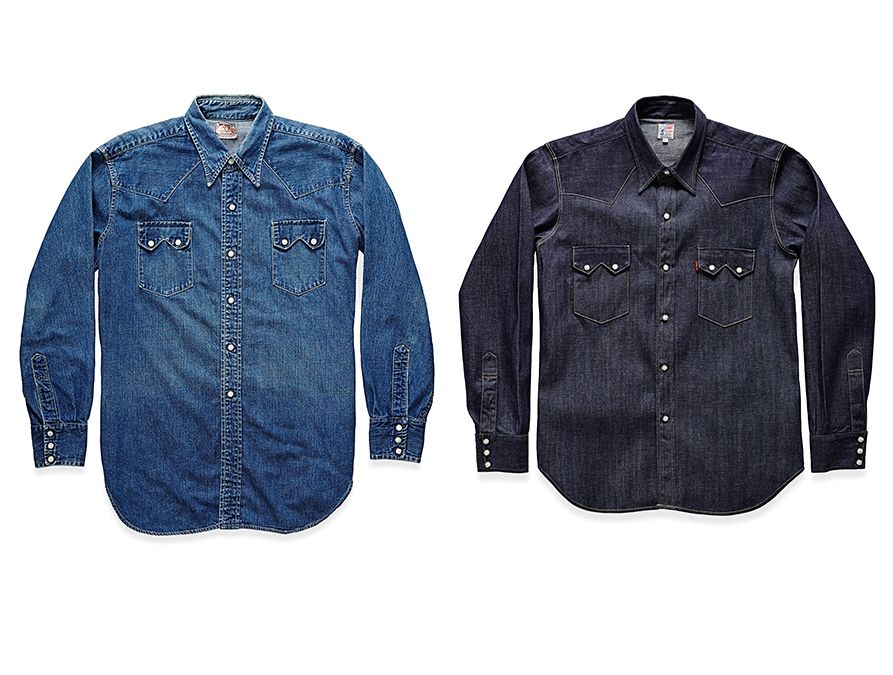 501® JEANS
REPRODUCTION BASED ON THE 1947 ORIGINAL
Classic, slim fit with a straight leg, made from Cone Mills 12 oz. red selvedge denim. Featuring two back pockets with covered rivets, big "E" Red Tab, watch pocket rivets.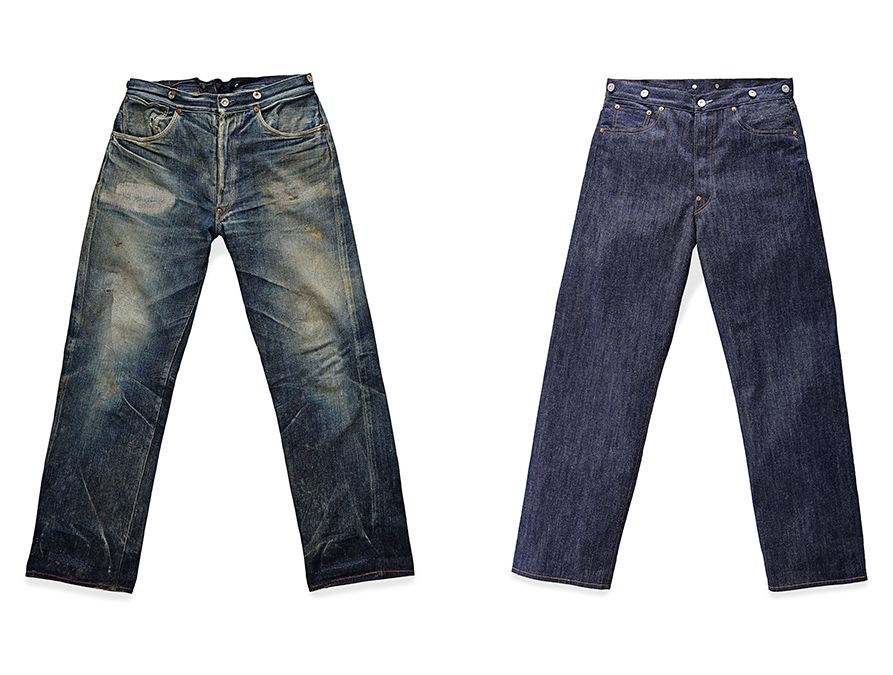 SHRINK-TO-FIT™ JEANS
MOST DENIM COMES PRE-SHRUNK, BUT OUR 501® SHRINK-TO-FIT™ JEANS DO JUST WHAT IT SAYS. MADE FROM PREMIUM RAW DENIM FROM CONE MILLS, N.C., THE MOST ICONIC MILL IN AMERICA, THEY FORM TO YOUR BODY AND MOVEMENTS OVER TIME.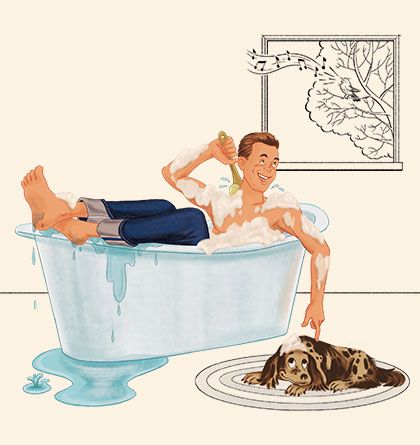 DIP 'EM IN THE TUB
If you plan to shrink your rigid jeans in the bath, buy your true size in the waist and two sizes bigger in length.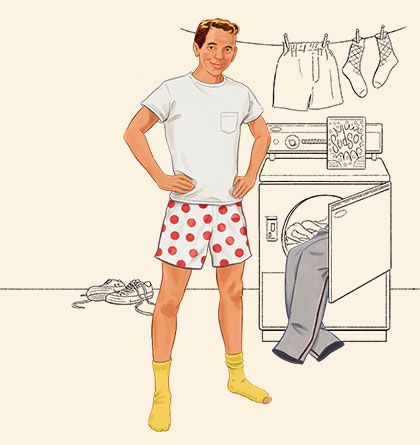 WASH 'EM GOOD
If you're going to machine wash them, buy them two sizes bigger in the waist and length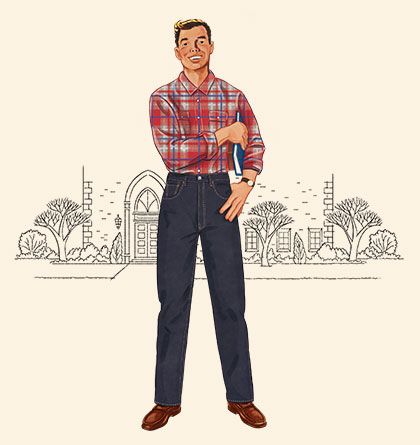 KEEP 'EM RIGID
If you don't plan on washing them, buy your true size. Air them out in the sun and breeze.