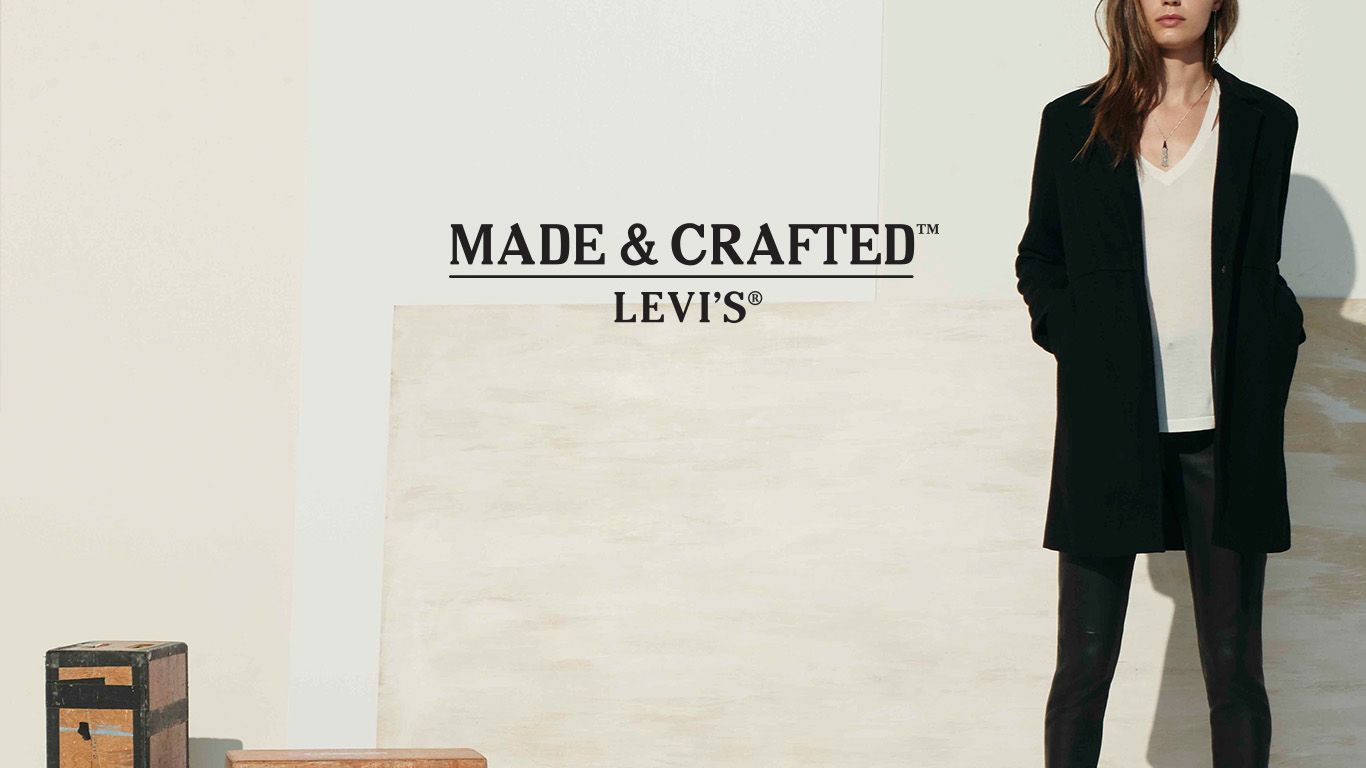 A premium expression of the Levi's® brand. Skillfully constructed pieces made from the finest possible materials.
▶ Learn More
Fall/Winter 2015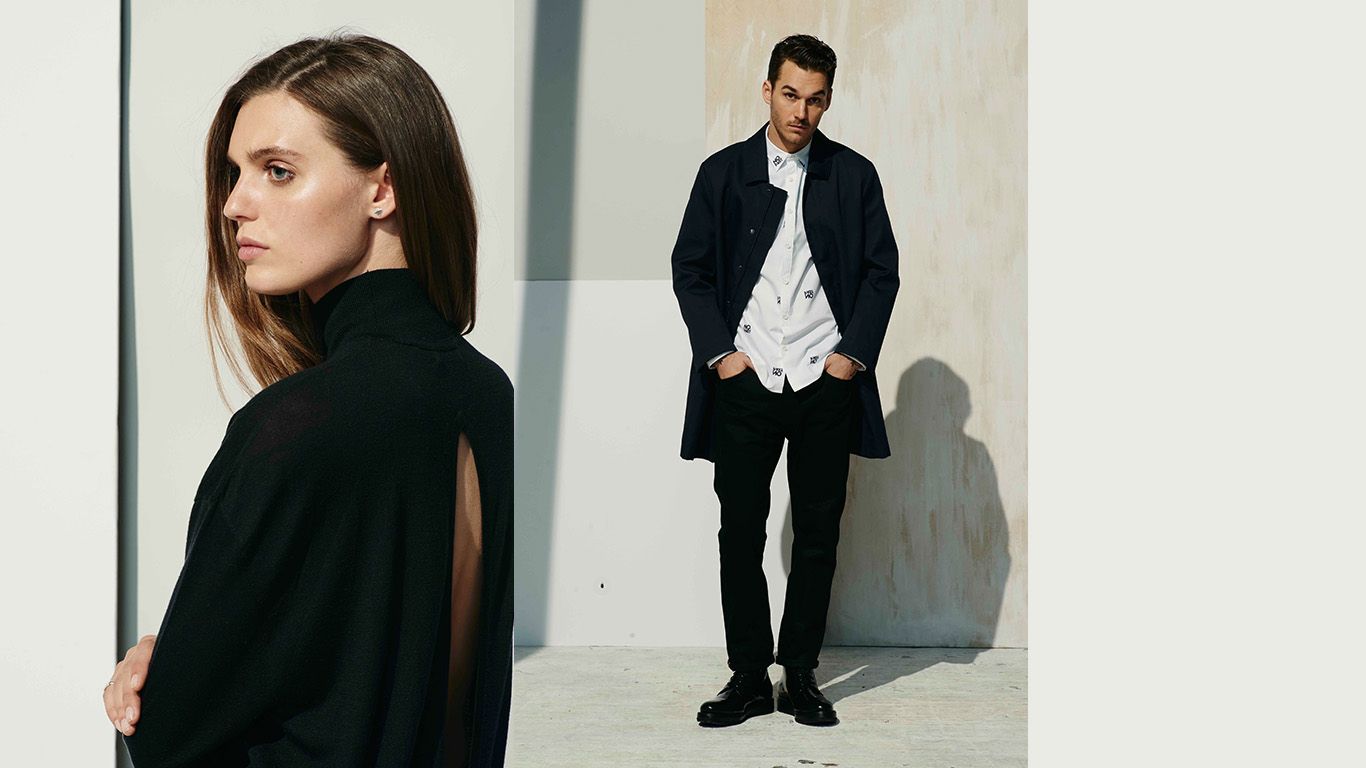 Over 140 years ago, Levi Strauss invented the blue jean, forever changing the way
America, and the rest of the world, dressed. Levi's® Made and Crafted™ builds on this legacy, re-imagining the new classics: skillfully constructed pieces made from the finest possible materials.
▶ Learn More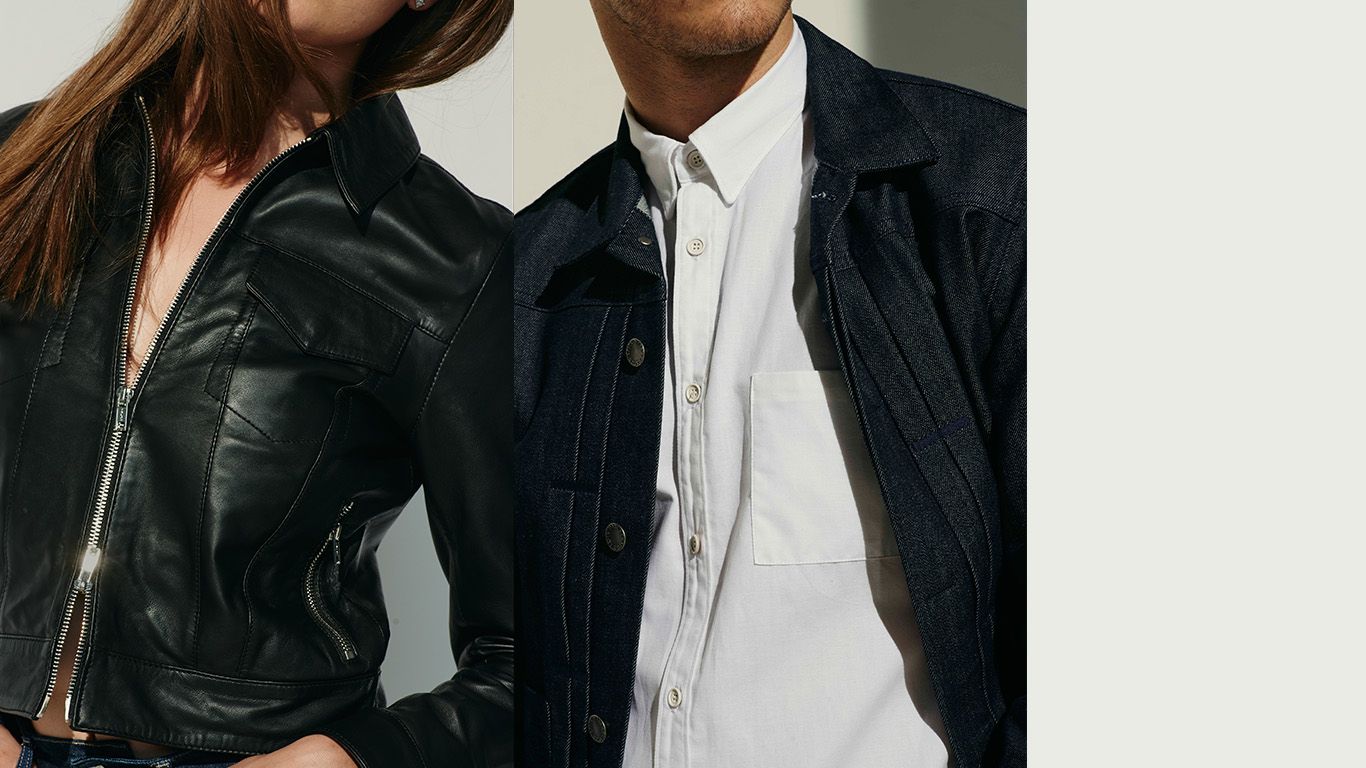 Construction
Every garment is cut, sewn and finished using the best possible methods. Some items take a few days to make but it's these extra steps that ensure our pieces are as beautiful inside as they are on the outside.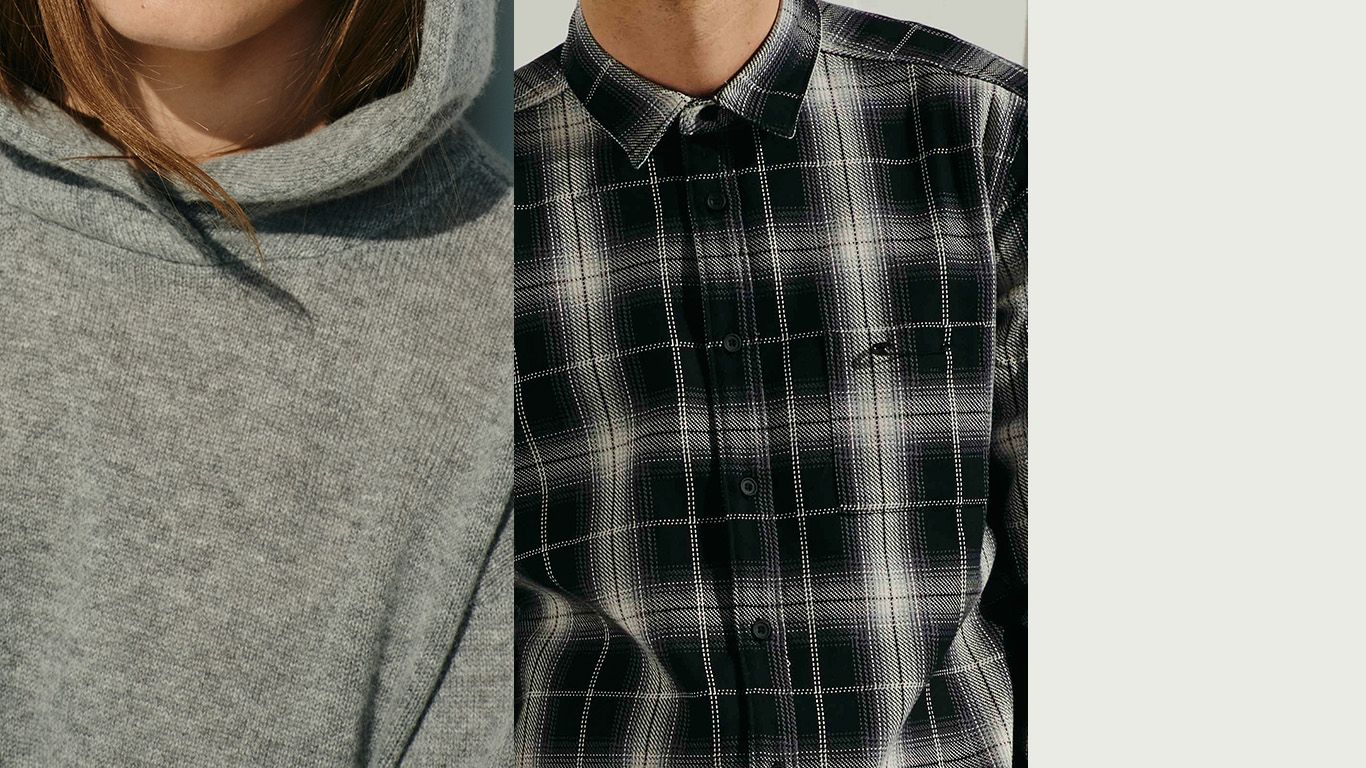 Fabrics
We develop our fabrics with the best mills in the world. Our premium-quality denim is woven in the USA, Italy and Japan. Hand waxed leathers come from Italy. We blend our wool and cotton with cashmere and silk yarns.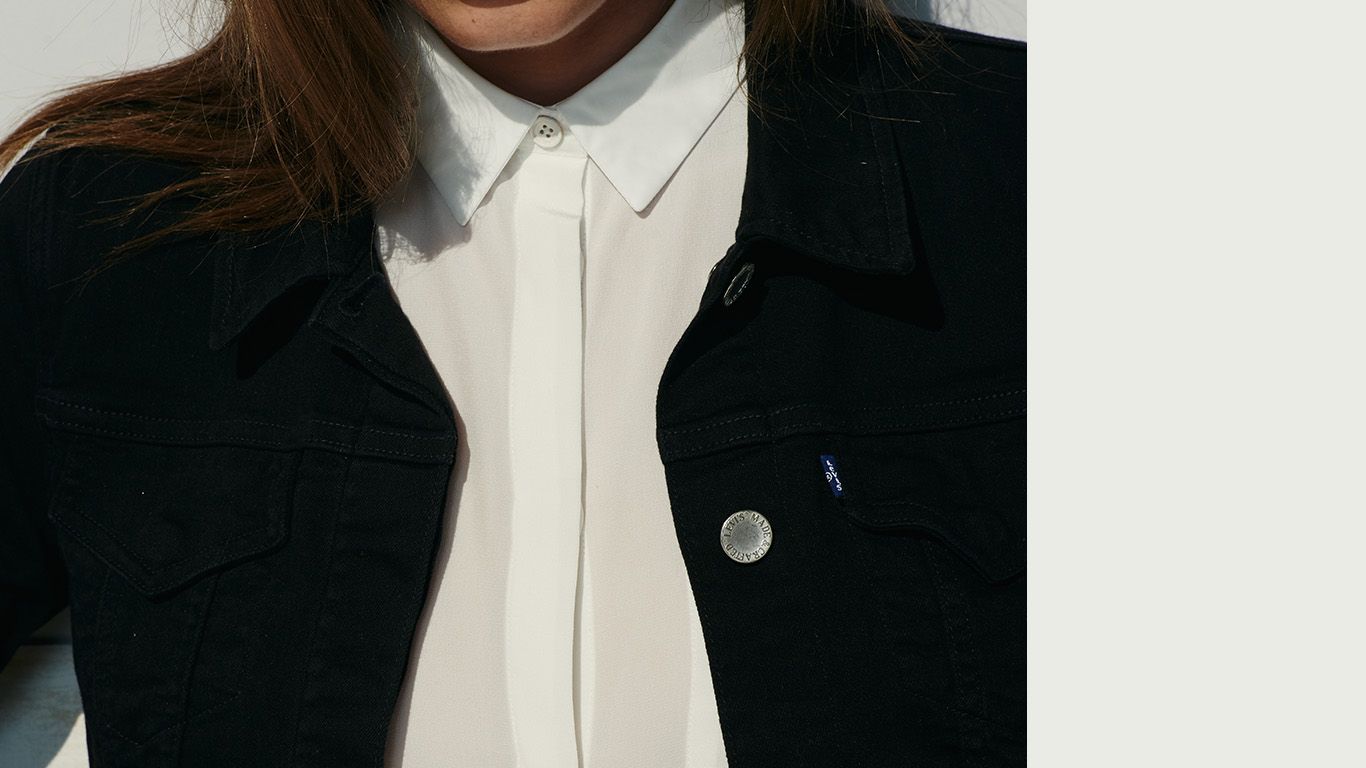 Details
The difference is in the details. We pay as much attention to every button, zipper and finishing seam as we do to our fabrics. Buttons are made from compressed cotton, bone and wood, and hardware is sourced from the best producers around the globe.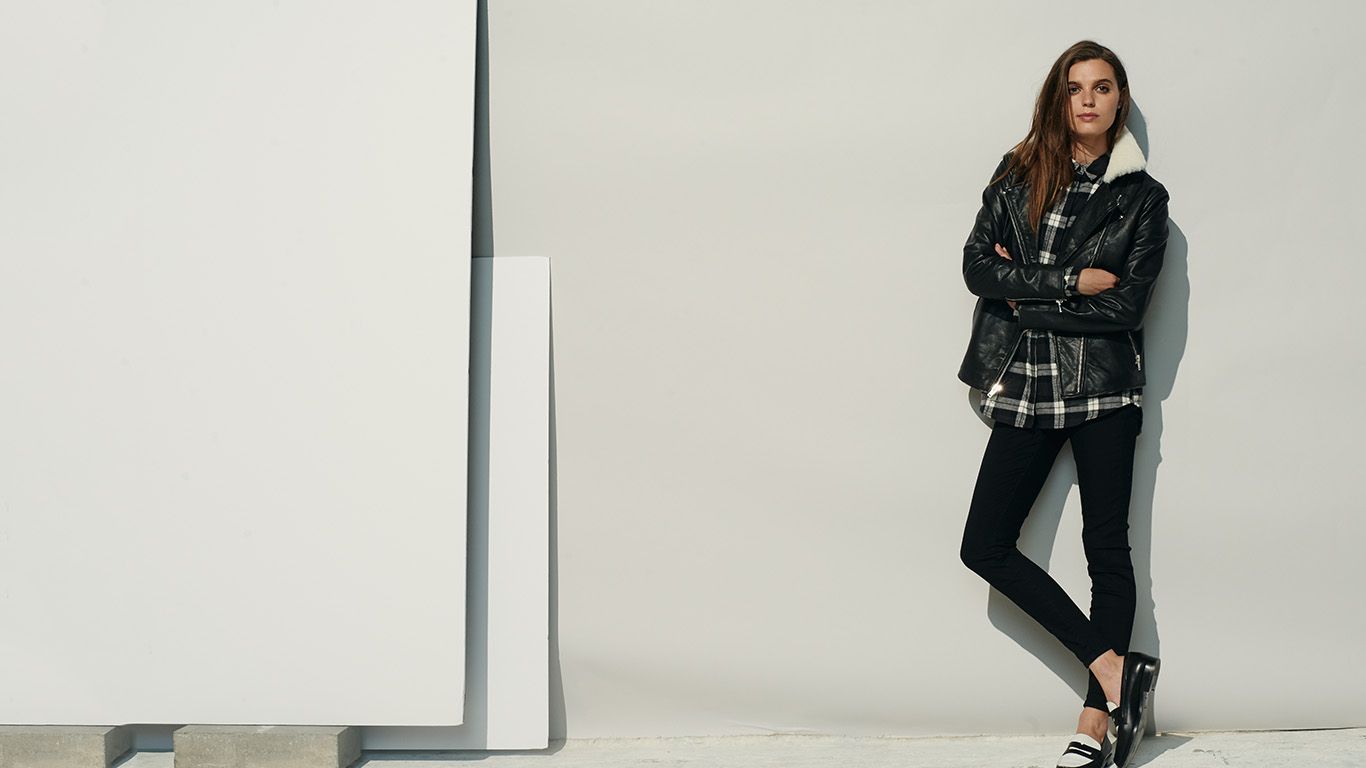 For Fall/Winter 2015, Levi's® Made & Crafted™ reimagines punk as an elevated expression. Hard edges, narrow plackets, leather, and no frills design meet premium knits, rigid denim and cashmere.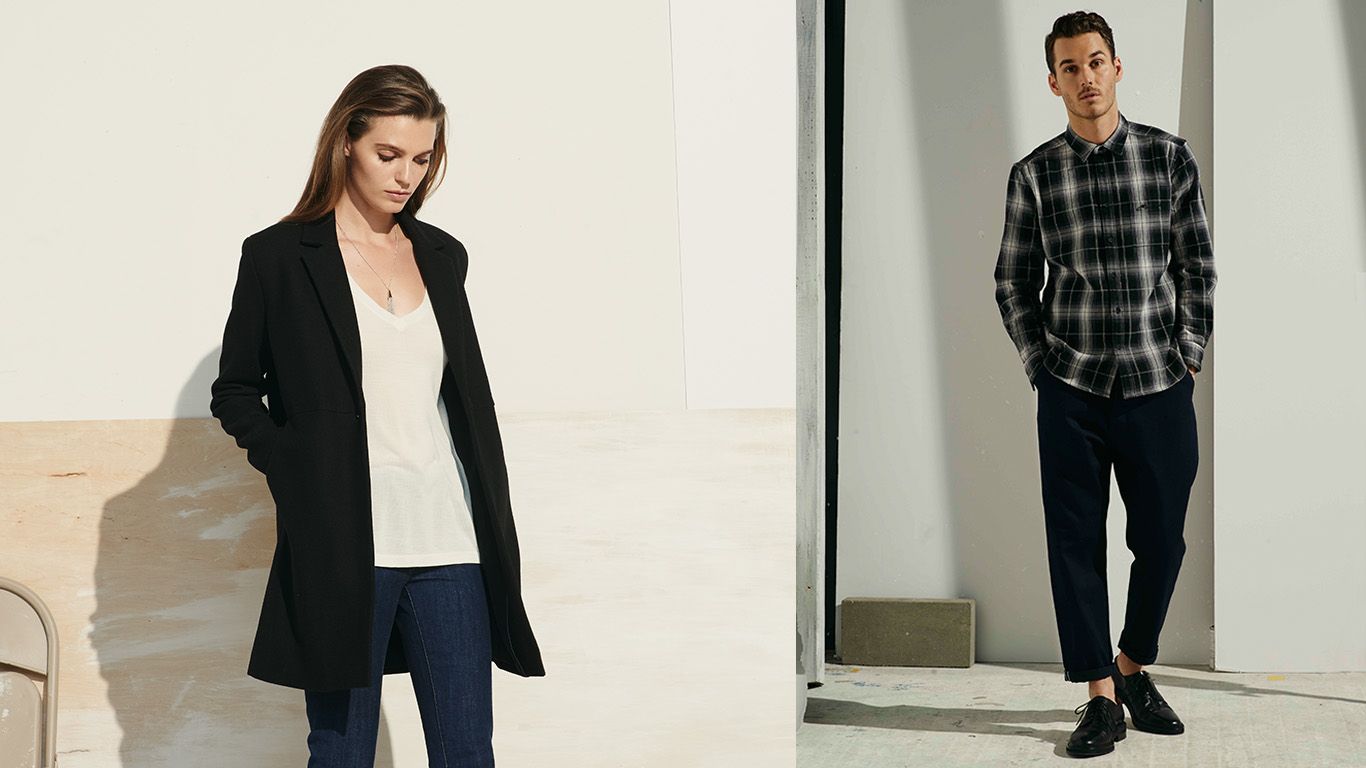 Overcoat in Jet Black. V-Neck Cut-Out Tee in White. Sliver Skinny in Rebel.
Classic Shirt in Jones Plaid. Drop Out Pant in Lovers Rock.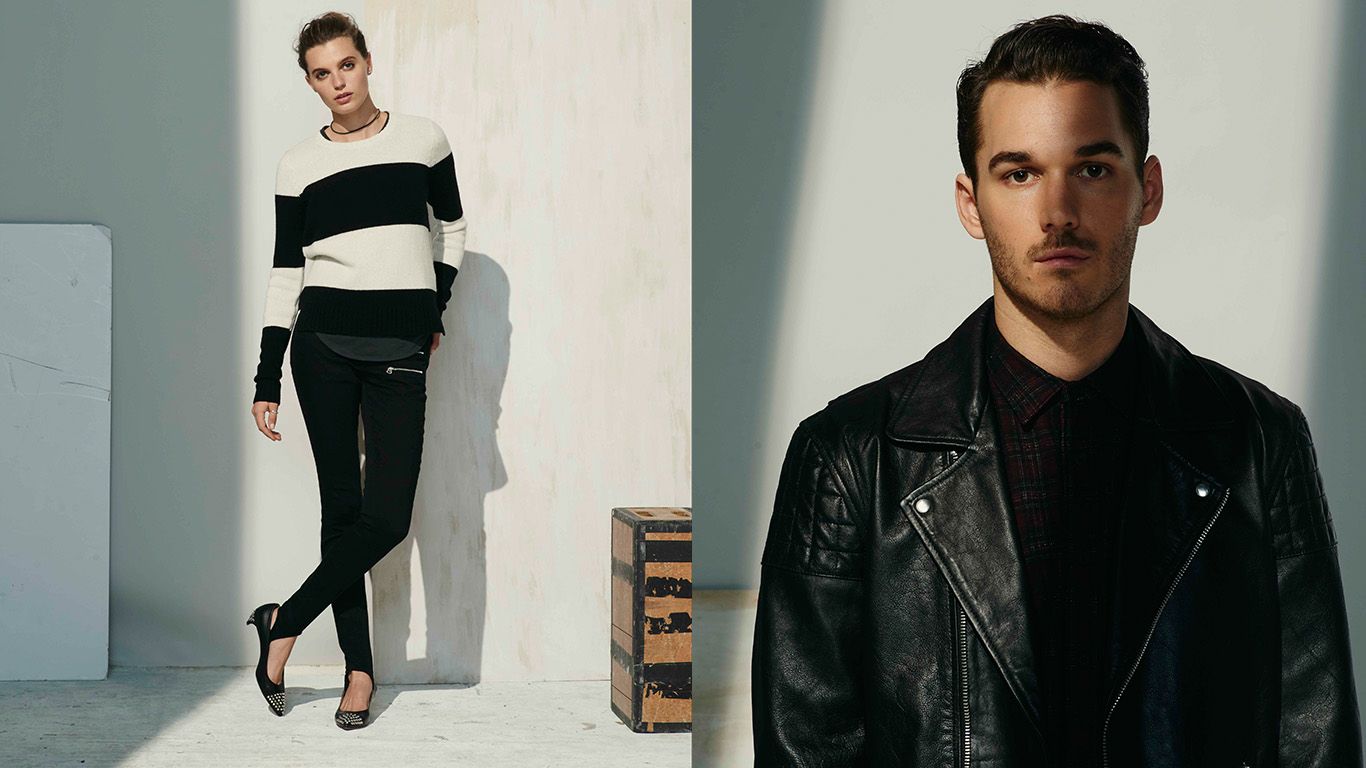 Crew Sweater in Black & White. Empire Stirrup in First Night.
Off Road Leather Jacket in Black. Classic Shirt in Clash Plaid. Tack Slim in Casbah.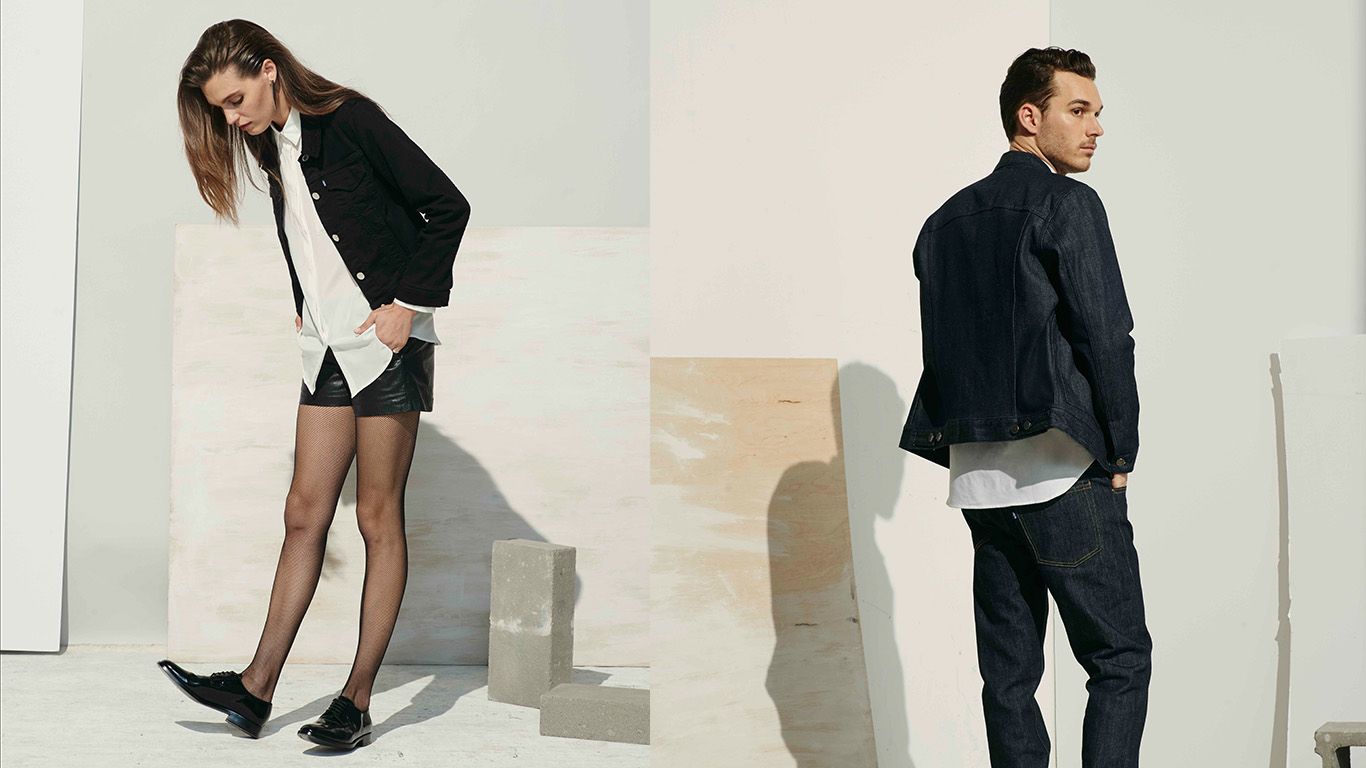 Shrunken Trucker in First Night. Boy Silk Shirt in White. Leather Shorts in Black.
Type II Trucker Jacket in Indigo Denim. One Pocket Shirt in White Oxford. Tack Slim in Selvedge Rigid.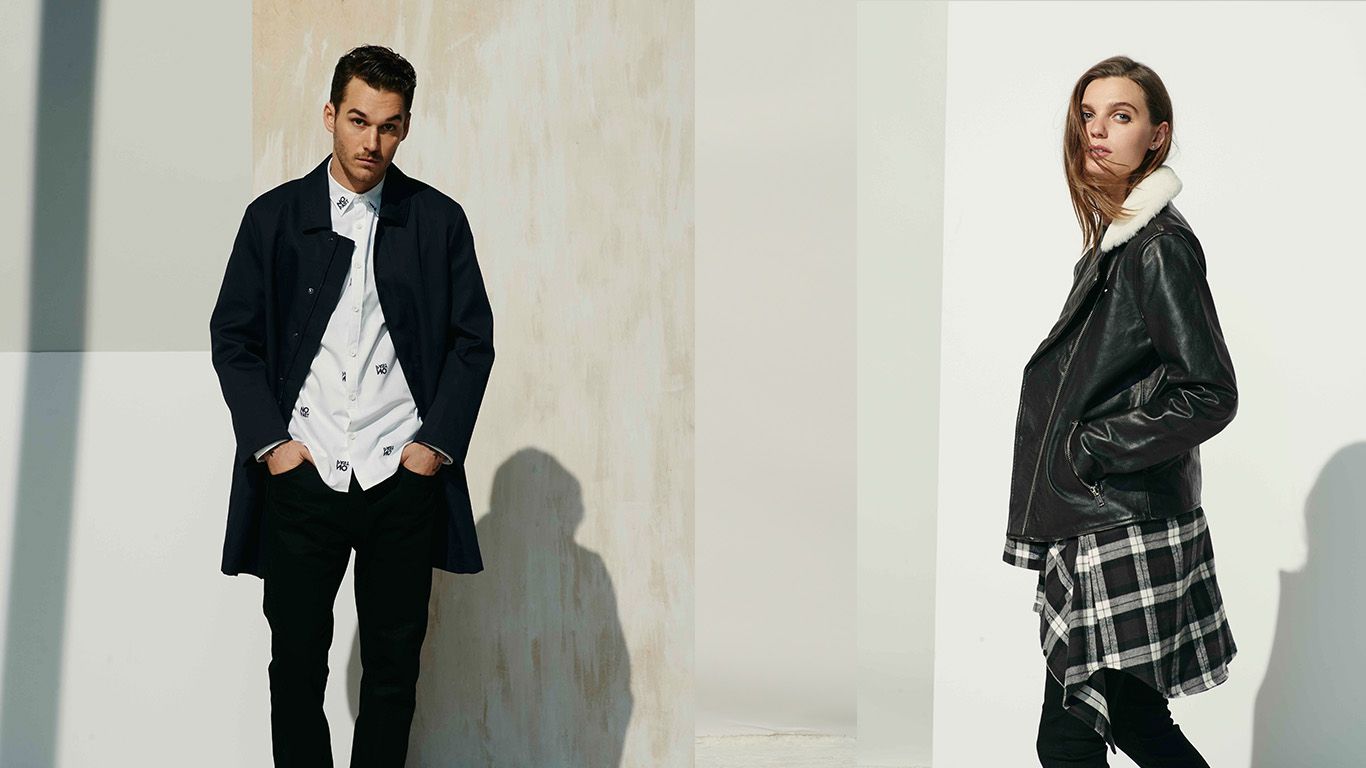 Mac Coat in Navy Courage. Standard Shirt in No Past. Tack Slim in Black 14oz Selvedge.
Shearling Moto Jacket in Jet Black. Boy Shirt in Raven Plaid. Empire Skinny in Pavement.