LEVI'S® VIRTUAL STYLIST
The easiest way to find the perfect pair of Levi's®.
CLICK THE ICON ON THE BOTTOM OF THE SCREEN TO BEGIN.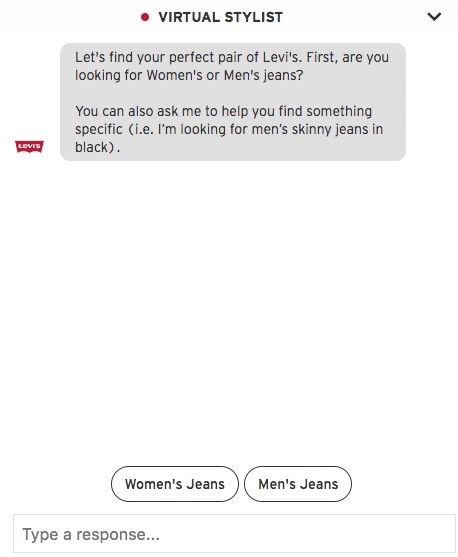 FIND THE
PERFECT SIZE
Partnering with TrueFIt™, the Virtual
Stylist uses deep apparel data to give you
a personalized size recommendation - no
trip to the dressing room required.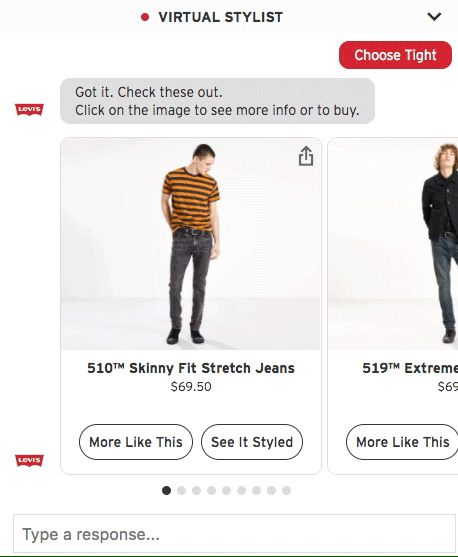 PERSONALIZED
SHOPPING
Don't know which pair is right for you?
With a few simple questions, our Virtual
Stylist will find the Levi's you've been
looking for.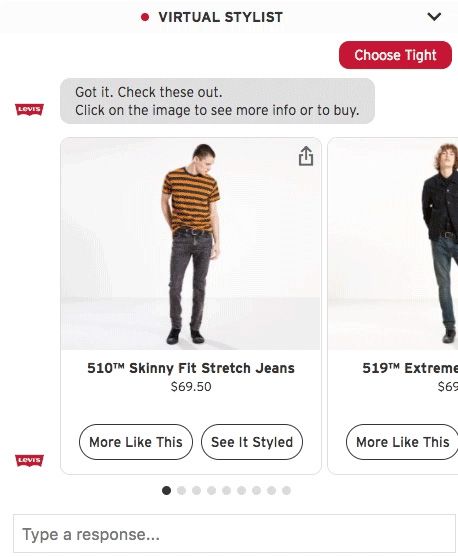 SEE IT
STYLED
Once you find your new Levi's, just click
to get instant style inspiration. Browse
through images and see how people are
Living in Levi's across the world.