BACK TO BROOKLYN
Though she rose quickly on the world stage, Alicia Keys has never forgotten who she is or where
she comes from. A New Yorker through and through, she went back to her roots to support
music in Brooklyn, NY.
Together, Alicia and Levi's® launched the Music Technology program at Edward R.
Murrow High School. The curriculum gives students access to courses in sound engineering,
recording, producing, music scoring, and more to prepare for careers in the music industry.
Over 900 students and faculty celebrated the launch of the program with Alicia. The
school-wide event featured inspirational speakers and live performances from student
bands—and even a surprise performance from Alicia herself. With a new music studio, outfitted
with recording and editing equipment and an isolated sound booth, the program ensures that
Murrow students will have the tools they need to create music for generations to come.
VIEW THE STORY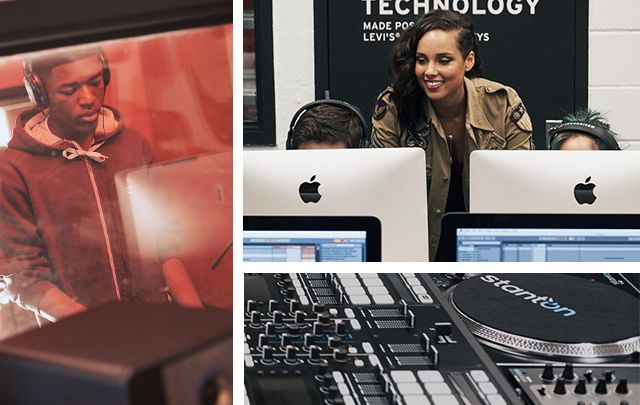 "YOUNG PEOPLE ARE SO INSPIRING! IT'S ALL
ABOUT GIVING US AN OPPORTUNITY TO FIND THE
BEST IN OURSELVES."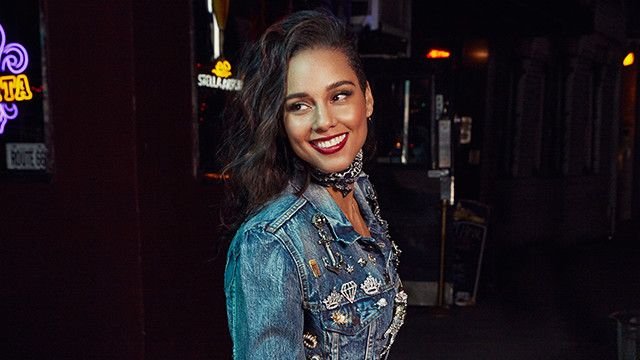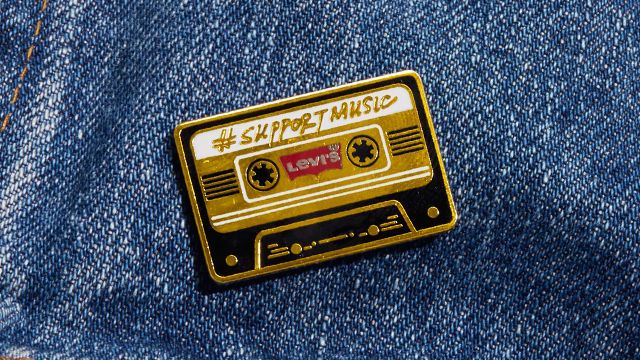 ABOUT ALICIA
Singer. Songwriter. Philanthropist. The 15-time Grammy Award winner is a global icon, inspiring
people everywhere with her music and dedicating her time to various philanthropic efforts.
#SUPPORTMUSIC
Let's inspire the next generation together. Supporting our mission is easy—when you buy
a limited edition Levi's® Support Music pin, a portion of the proceeds will help provide access to music education programs.
MUSIC PIN SOLD OUT.
GET ALICIA'S STYLE
Alicia is confident in who she is—and her style reflects that from head to toe. Whether it's customizing her Trucker Jacket
or dressing up her 711 Skinny Jeans, she always stays true to herself.
SEE HOW PEOPLE AROUND THE WORLD
#LIVEINLEVIS AND #SUPPORTMUSIC
From going to a show to buying a record—show us how you support music every day
using #SupportMusic and #LiveInLevis for a chance to be featured.